There really is no alternative to the facts

By Joey Kennedy
Alabama Political Reporter
"Alternative facts"? Really? What are those things?
Facts are facts, right? Facts are the truth, regardless of what others may wish they were. Just wishing the facts aren't what one would hope doesn't make them "alternative facts."
I had a discussion with my older sister and her husband, Fox News devotees, during my last, and most likely final, visit with them.
As they sat on their couch, worshiping Fox News as President Obama was shown with his golf clubs, ready for a day on the course, my sister said something like: "There he is, going on another vacation."
Unable to ignore the facts I knew, I pointed out that President Obama, at that time (August 2015) had taken fewer vacation days than either President George W. Bush or President Bill Clinton at the same point in their terms.
"Well, that's your opinion," my sister replied.
No, it was a fact. Not an "alternative fact." A fact. The truth. She may not like it, but it doesn't change the fact.
Facts are facts. They are not "alternative facts."
President Donald Trump's inauguration crowd was not the largest ever. Not even close. Doesn't matter how many times his press secretary or sold-out adviser Kellyanne Conway says it, many thousands of people avoided Trump's inauguration because they didn't want to be seen supporting a bigoted, misogynist, megalomaniac president put in office because of the Electoral College, not the popular vote.
Trump lost, but won within our system of electing presidents. That's fine. It's how we do things here. A fact. But he can't now claim that the reason he lost the popular vote was because 3 million or 3.5 million undocumented immigrants voted in the election, as he claims. They didn't. They can't vote.
A fact.
Trump lost the popular vote by nearly 2.9 million votes. He lost, and he won. That's a fact. Not an "alternative fact."
But, my goodness, wouldn't some Alabama politicians love "alternative facts"?
Gov. Dr. Dr. Robert Bentley would love "alternative facts." Then he could say he didn't have an improper sexual relationship with his top aide, Rebekah Caldwell Mason.
"I didn't grab her boobs," Bentley could say. "I was giving her an advanced Heimlich maneuver. No, she wasn't choking, but she might have been choking at any minute. After all, she's with me."
"Alternative facts."
Alabama Chief Justice Roy Moore, suspended from his position for the rest of his term for defying the US Supreme Court on the legalization of marriage equality, could argue that he really did nothing wrong.
"I'm being persecuted because I'm a Christian," Moore might argue. And has.
That's an "alternative fact." Not a fact. He's not being "persecuted" for his religious beliefs. He's in trouble because he doesn't follow the law. Moore's problems don't have anything to do with his religious beliefs.
That's a fact. But he believes in an "alternate fact." And, frankly, an alternate universe.
Former House Speaker Mike Hubbard would love "alternative facts."
"I didn't do anything wrong," Hubbard might say about the 12 counts of corruption for which a jury of his peers convicted him. "I was just doing what was best for Alabama."
That's an "alternative fact." The fact: Hubbard is corrupt, and he still can't face and acknowledge his corruption. And he didn't do much for Alabama.
That's a fact. There are no "alternative facts" for Hubbard to hang on to.
Someone once said "facts are stubborn things." That was John Adams, back in the 1700s. "Facts are stubborn things; and whatever may be our wishes, our inclinations, or the dictates of our passion, they cannot alter the state of facts and evidence," Adams said.
Adams is right. Facts and evidence can't be ignored. There are no "alternative facts." There is no "alternative evidence."
Trump's inauguration crowd wasn't even close to the crowd of the wonderful Women's March in Washington and around the nation, including here in Alabama. Or President Obama's inauguration crowds in 2009 and 2013. Trump's a loser. That's a fact.
Gov. Bentley did grope his senior aide. And probably did more.
A fact.
Chief Justice Roy Moore is a bigot and homophobe.
A fact.
Former Speaker Hubbard is corrupt.
A fact.
"Fact" is defined as "something that actually exists; reality; truth." (Dictionary.com)
Facts. The truth.
"Alternative facts" are false. They don't exist.
Hey, I don't like it that Donald Trump is our president, but he is. That's a fact.
Very few situations in our world are right or wrong. But facts are, indeed, facts. "Alternative facts," are, simply, lies.
Be smart, people. You may not like the facts, but they are, alas, the facts.
Joey Kennedy, a Pulitzer Prize winner, writes a column every week for Alabama Political Reporter. Email: [email protected]
Print this piece
Opinion | Instead of fixing a school for military kids, how about just fixing the schools for all kids?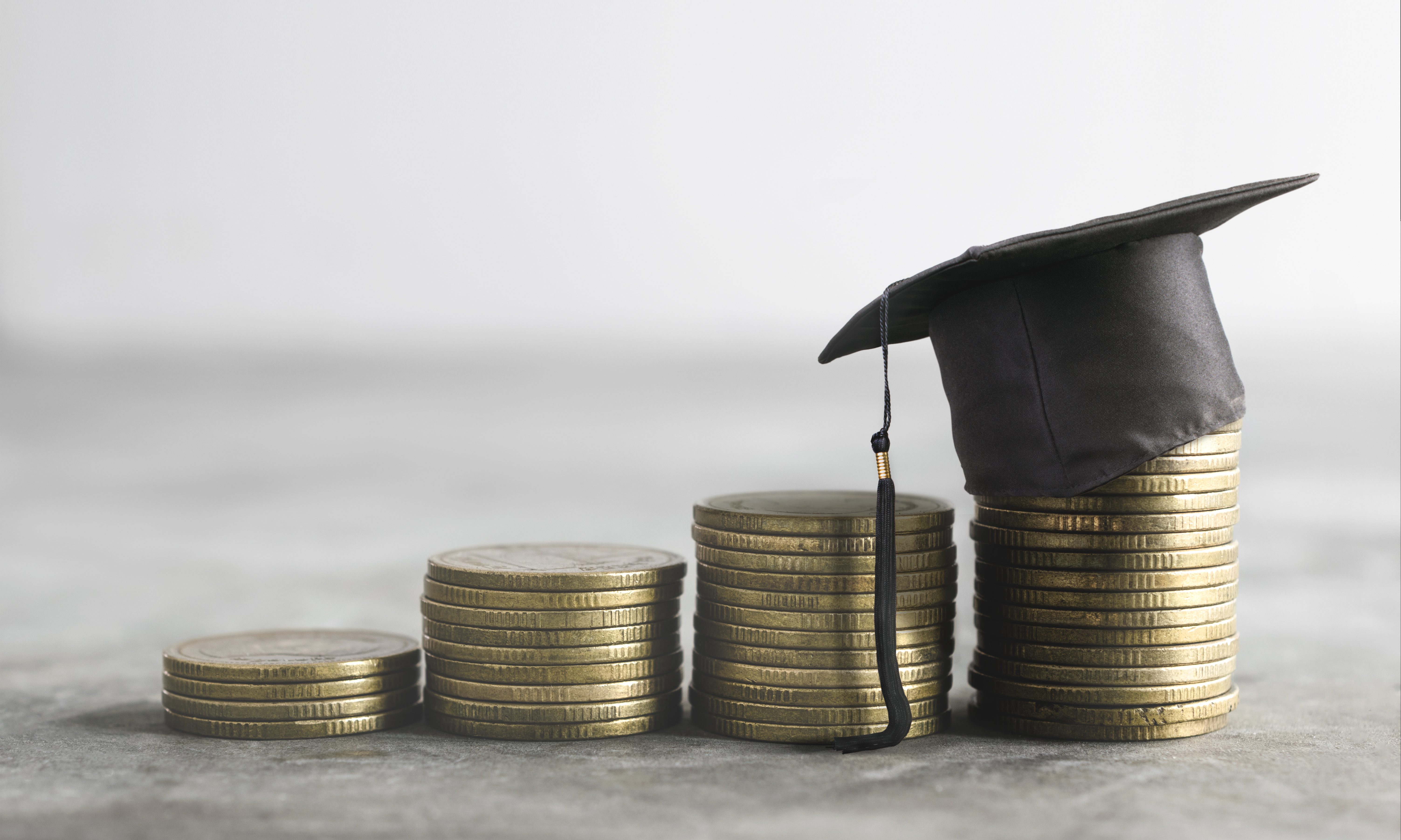 The education of police officers' kids isn't worth any extra effort. 
Same for the kids of nurses and firefighters. Ditto for the kids of preachers and social workers. 
No, in the eyes of the Republican-led Alabama Legislature, the children of this state get what they get and lawmakers aren't going to go out of their way to make sure any of them get a particularly good public education. 
Except, that is, for the kids of active duty military members stationed at bases in this state. 
They matter more. 
So much so that the Alabama Senate last week passed a bill that would create a special school to serve those kids — and only those kids. To provide those kids — and only those kids — with a quality education. 
An education better than the one available right now to the thousands of children who attend troubled school systems, such as the one in Montgomery. 
The charter school bill pushed by Sen. Will Barfoot at the request of Lt. Gov. Will Ainsworth carves out a narrow exception in the Alabama Charter School law, and it gives the right to start a charter school located at or near a military base — a school that will be populated almost exclusively (and in some cases, absolutely exclusively) by the kids of military members. 
The explanation for this bill from Barfoot was surprisingly straightforward. On Tuesday, Ainsworth's office sent information packets around to House members to explain the necessity of the bill. 
In each case, the explanation was essentially this: the Maxwell Air Force Base folks don't like the schools in Montgomery and it's costing the state additional federal dollars because top-level personnel and programs don't want to be in Montgomery. 
And in what has to be the most Alabama response to a public education problem, the solution our lawmakers came up with was to suck millions of dollars out of the budget of the state education department budget and hundreds of thousands out of the budget of a struggling district and use it to build a special school that will provide a better level of education to a small group of kids simply because it might generate more federal tax dollars. 
And because having your name attached to a bill that supposedly aids the military looks good, so long as no one thinks about it too hard. 
But in the meantime, as this special school is being built, the hardworking, good people of Montgomery — some of them veterans and Reservists themselves — are left with a school district that is so recognizably bad that the Legislature is about to build a special school to accommodate these kids. 
Seriously, wrap your head around that. 
Look, this will come as a shock to many people, but I like Will Ainsworth. While we disagree on many, many things, I think he's a genuine person who believes he's helping people. 
The problem is that he is too often surrounded by conservatives who think every issue can be solved with a bumper sticker slogan and screaming "free market!" And who too often worry too much about the political optics and too little about the real life effects. 
And Montgomery Public Schools is as real life as it gets. 
Right now, there are nearly 30,000 kids in that system. And they need some real, actual help — not the window dressing, money pit BS they've been handed so far through LEAD Academy and the other destined-for-doom charters. And they sure as hell don't need a special charter for military kids to remind them that the school system they attend isn't good enough for the out-of-towners. 
Stop with the facade and fix the school system. 
You people literally have the power and the money to do this. Given the rollbacks of tenure laws and the passage of charter school laws and the Accountability Act, there is nothing that can't be done. 
Listen to your colleagues on the other side, who took tours recently of charter schools in other states — charters that work with underprivileged students and that have remarkable success rates. Hell, visit those charters yourself. Or, even better, visit some states that have high performing public schools in high poverty areas, and steal their ideas. 
But the one thing you cannot do is leave children behind. Whatever your solution, it cannot exclude some segment of the population. It cannot sacrifice this many to save that many. 
That sort of illogical thinking is what landed Montgomery — and many other areas of the state — in their current predicaments. Carving out narrow pathways for a handful of students has never, ever worked. 
Let's stop trying it.
Print this piece