INSIDE THE STATEHOUSE
by Steve Flowers
During the past couple of months everywhere I go people continually ask me why in the world the legislature could not simply put the issue of whether they could vote for or against a lottery on the November ballot.
The fact that this inquiry has lingered for this long tells me that folks are upset about this travesty. They are mad at the legislature. However, the blame lies with the governor.
Indeed, the legislature met in a special session to address this issue of whether or not to put the lottery proposal on the ballot and let you vote on this lingering issue. Most polls indicate that the good people of Alabama would vote in favor of it, provided that there are no sweetheart deals, hidden chicanery or favoritism in the proposal.
Most Republicans would vote in favor of it because they are tired of their money being sent to Georgia, Florida and Tennessee to help their schools, roads and indigents rather than keep their money at home helping Alabamians.
Folks in the Heart of Dixie are going to buy lottery tickets. They are just going to buy them in our surrounding states. It was noticeable that a good many of the legislators, who represent border counties, voted against the referendum. This is similar to bygone days when most of the dry counties in the state continued to vote dry due to an ironic coalition between the bootleggers and preachers.
I seriously think that some of these border counties are reaping a bonanza in gas tax revenue from the throng of cars headed to border states to buy lottery tickets. They say that cars are backed up for miles around every state border when these super powerball extravaganzas occur.
Well, to answer your questions, it is difficult to pass anything in a congress or legislature. That is why they have the old adage, "It takes an act of Congress to get something accomplished."
In Alabama extraordinary special sessions of the legislature are the way to go to get something accomplished if you are the governor. The legislature has to address what the governor calls the legislature into session for, it is called "the call."
George Wallace was a master of using special sessions to get what he wanted done. He would call them repeatedly. However, before he called them, he would have his ducks in a row. He would have called you on the phone, had you visit with him one on one in his office at the capitol or at the governor's mansion. He would know what the vote count was on his issue before he called a special session. He would not waste taxpayer money on a session without any accomplishment.
Well folks, our good ole doctor Governor Bentley ain't George Wallace. Ole Bentley did waste money that the state General Fund does not have to squander. That is why the special session was called. It was designed to help bolster the beleaguered General Fund. Bentley failed because he did just the opposite of Wallace. He did not call any legislators. They heard about the session on the news.
Even though Gov. Bentley shoulders the blame for failure to at least put the lottery issue on the ballot, he has shown profound leadership with his creation of an advisory council on gambling. This is a prudent, rational, and unbiased approach to the entire gambling issue. Bentley is right when he says the issue of gambling in the state is something that will never end unless we come together and figure out a way for the people of this state to have a say in its resolution.
This advisory panel has done a thorough job of studying this issue. Jim Byard and Clinton Carter, two bright stars in Bentley's cabinet, have led the comprehensive study of gaming. The commission looked at what other states are doing to reap revenue from gambling that already exists to get a clearer picture of what a lottery would generate for state coffers. They have looked at all gambits of gambling in the state, not just the lottery. They are designing a long term approach to present to the legislature. The administration has extended the panel's deadline to report to the legislature from January 31st to June, probably because they do not want to deal with gambling during this legislative session. The final solution must allowed Alabamians to vote on this issue.
See you next week.
Steve Flowers is Alabama's leading political columnist. His weekly column appears in over 60 Alabama newspapers. He served 16 years in the state legislature. Steve may be reached at www.steveflowers.us.
Print this piece
Opinion | Dodge the Economic Impact Payment card fees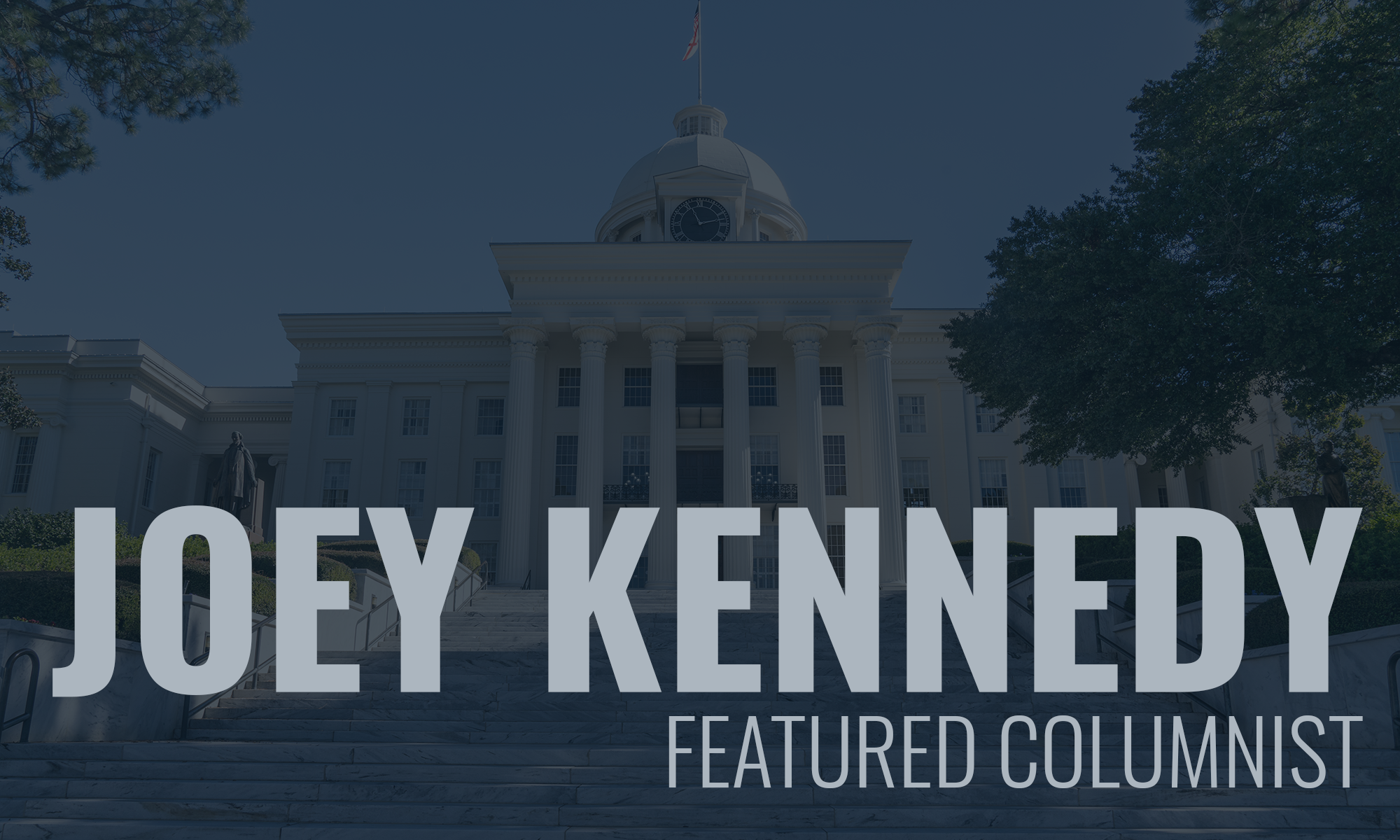 My wife received her $1,200 stimulus payment as a direct deposit several weeks ago. I did not get one, even though we file a joint income tax return, she makes more money than I, and our money is deposited into the same bank account.
I just figured there was some kind of mix-up. That's fine; mostly I'm patient when I'm getting "free" money. I'm not teaching this summer, so the money will come in handy when it comes.
Then this week, a lawyer friend and his wife received their stimulus money on a prepaid debit card. Luckily, my lawyer friend is a lawyer. He always reads the fine print.
More than likely, I would have thrown the fine print part of the stimulus in the trash, and maybe the debit card, too, because the whole thing looks like some sort of scam. And my friend says that in some ways, it is.
About 4 million of the debit cards were sent out by "Money Network Cardholder Services," with a return address in Omaha, Neb. They are issued by MetaBank, N.A. There is no indication on the envelope that this is indeed the stimulus money approved by Congress. There is a flier inside that says "Enclosed is your Economic Impact Payment Card." According to reports, the debit cards have been tossed into the garbage by people who think they are some elaborate scam or a solicitation for one of those high-interest credit cards.
They are valid, and your money is loaded onto them for you to spend like any Visa card. Except there are some catches, and this is what my friend is miffed about. He believes unsophisticated folks (that could be me) and marginalized people who receive the cards will succumb to the various fees that an unaware card user can incur.
Most services have no cost. Buy what you want, call for a balance inquiry, transfer the funds to your personal bank account, and use in-network ATMs that carry the AllPoint brand and you won't be charged.
However, there are fees for using out-of-network, domestic ATMs ($2 after the first withdrawal), $3 for ATM withdrawals in another country, even getting a balance from your ATM, either in-network, out-of-network, domestic and international (25 cents a pop).
If your card is lost or stolen, you'll pay for that as well. It'll cost $7.50 for a new card, and if you want it expedited, that'll be $17. If I lose my bank's debit card, or if the card is stolen (both of which have happened to me), my bank replaces the card for free in about five days. If you lose your "economic impact payment card," it could cost you $24.50 to have it replaced in a timely manner.
And here's where you can really run up charges: If you use a bank teller for a cash withdrawal on the card, there's no charge for the first withdrawal, but $5 for subsequent withdrawals using a teller.
If only a small percentage of users end up paying fees because they used the wrong ATM or prefer to get their cash from a human teller, that could add up to millions of dollars for somebody up the line, and that somebody is not going to be you or me.
I'm not complaining. I'm just urging caution if you're one of the millions of people who received one of these debit cards. Be aware they are coming and don't fall into the fee-trap that comes with them.
I'm no financial wiz – my family and friends can attest to that – but if I get one of those debit cards, I'm just going to transfer the whole amount into our checking account. If you don't have a bank account, and many people don't, I would just cash it out then cut up the card.
But be aware these cards are going out, and if you're waiting on your stimulus check, you might get a debit card instead. Don't throw it away. Buy something. It's what they want you to do.

Joey Kennedy, a Pulitzer Prize winner, writes a column each week for Alabama Political Reporter. Email: [email protected]
Print this piece