Lame Duck Governor wants prisons

INSIDE THE STATEHOUSE
by Steve Flowers
The premier issue of this year's legislative session will be whether to borrow a massive amount of money to build new prisons in the state. This initiative appears to be our lame duck Governor Robert Bentley's primary agenda.
Last year Bentley proposed an $800 million bond issue for new prisons. He has come forward with a similar proposal this year. His plan would close all existing prisons and replace them with three new super men's prisons and one smaller women's prison.
Folks, $800 million is a lot of money. There is no question that we have a prison problem. Alabama's prison population is at 175 percent of capacity. It is among the highest in the nation. This overcrowding obviously causes violence and safety problems for our prison guards.
The federal courts are probably on the verge of dosing out some kind of remedy for our prisons. The courts took over the California prisons a couple of years ago with a lower overcrowding ratio than ours is now.
It is a tough spot for legislators. Funding prisons is not a popular reelection issue. There are several questions that would have to be answered if I were a legislator addressing this serious problem. First, if I were going to put this state in debt for that amount of money I would have to ask the imperative question, "How in the world are you going to pay for the debt?"
There needs to be absolute, concrete, valid, exact revenue sources to make the payment. It is doubtful that any banker would loan someone any money if the vague pie in the sky ambiguous reply was, "Well, the prisons will be more efficient and therefore the savings will probably be enough to pay the note." Probably ain't going to get it is what I am afraid the banker would say to the borrower. The last time I checked there was no growth revenue in the General Fund. So hoping that there might be new revenue growth is also wishful thinking.
You simply have to put dollars and cents to exactly how much you save with these nuts and bolts and how you are going to pay the bond indebtedness. Otherwise you are buying a pig in a poke. In addition, the crazy point is that these ultramodern new prisons still leave us with overcrowded prisons. Therefore, it does not solve the problem.
Another question that would have to be answered is why does the governor's proposal require that the new prisons be designed and built by one company with a one-time exemption to the state bid laws. That just does not meet the smell test. That simply looks corrupt and, as they say, if it looks like a duck and quacks like a duck it must be a duck.
Finally, if I were a legislator from a county or neighboring county that had a state prison located in my area, hell would freeze over before I would let the governor close it. I would rather cast a vote dissolving my county than vote to borrow $800 million in order to close down one of my area's largest employers. Just ask the people in Elmore, Escambia, St. Clair, Limestone and Bibb what it would mean for their county economics if they closed their prisons. The prisons in Barbour and Bullock counties are the largest employers in their counties.
Filibuster would have a new meaning if one of those prisons was in my Senate district. I would tell them in a New York minute, "that dog won't hunt." Besides, when the legislature last built new prisons in the aforementioned locales during the last Wallace administration they bought plenty of extra land around those prisons for future expansions. Gerald Wallace made sure of that.
The good thing for you, the Alabama taxpayer, is that this bond issue probably will not pass simply because Bentley is for it. He is essentially a deterrent to anything passing in the legislature.
See you next week.
Steve Flowers is Alabama's leading political columnist. His weekly column appears in over 60 Alabama newspapers. He served 16 years in the state legislature. Steve may be reached at www.steveflowers.us.
Print this piece
Opinion | Facts are stubborn things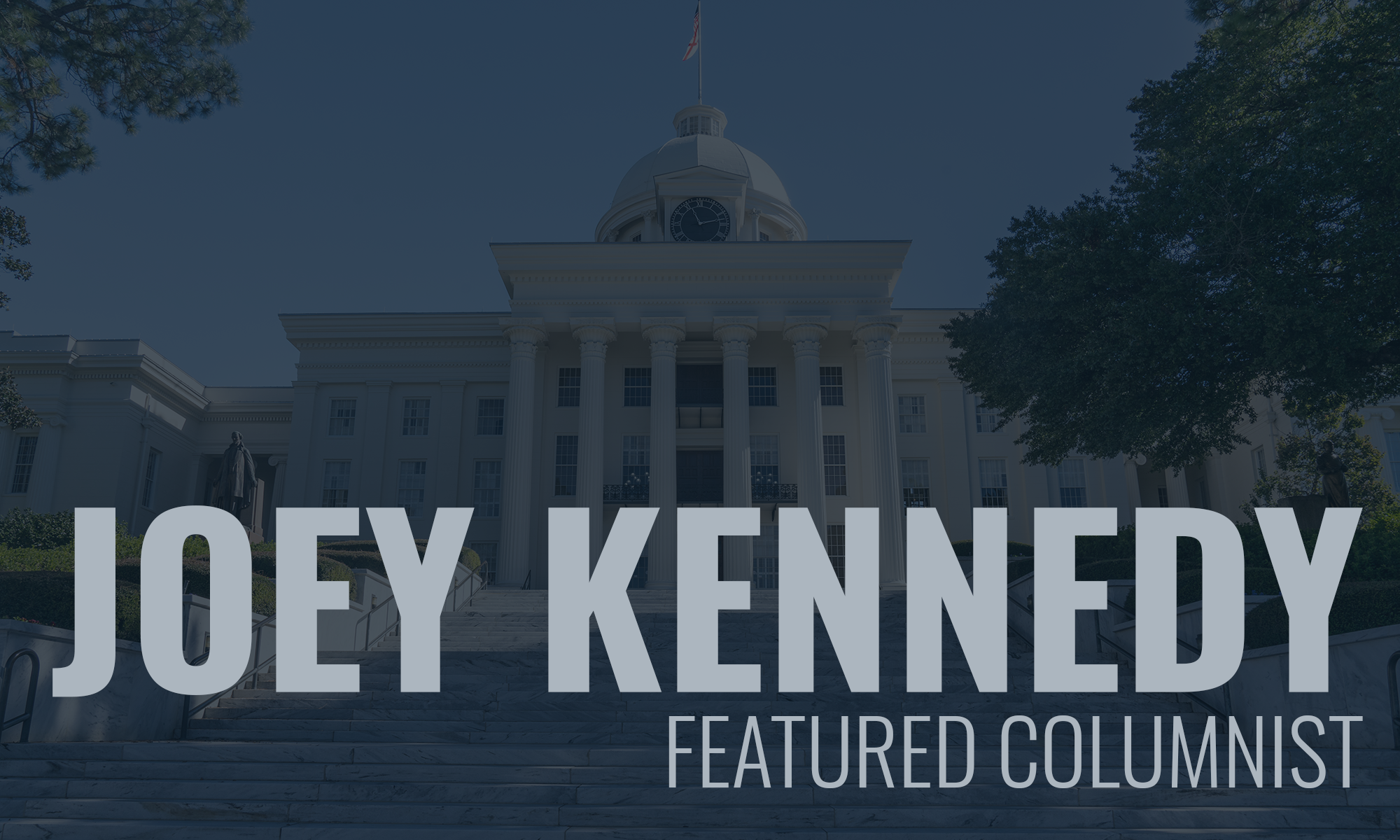 I'm in my 20th year of teaching in the English Department at UAB. I've never taught my primary discipline, journalism, and I really don't have much of a desire to, either.
Yet, in 2017, the leadership of UAB's University Honors Program asked me to be a part of their interdisciplinary faculty for the fall. UHP's fall semesters are themed, and that year, the first year of Donald Trump's term as president, the theme was appropriate: "Evidence and Belief in a Post-Truth Society." For UHP, I was a "communications" (journalism) professor. I taught with a scientist and public health professor, a religion professor, a philosophy professor, a literature professor and a psychology professor.
The students in this program – all 100-plus of them – are among the smartest students on campus. Needless to say, I was intimidated. For my first lecture before the students, I took a Xanax (it's prescribed because I do have anxiety sometimes). The Xanax didn't make me lecture better, but it made me not really care if I screwed up.
I'm sort of a one-trick pony – I teach and write in the only language I know: English. Here, you had neuroscience and biology and chemistry majors galore. And, yes, there were a few English and history and business and engineering students, too. Pretty much every discipline taught at UAB is represented in UHP, and certainly in its umbrella school, the UAB Honors College.
That fall went by quickly. I only took the Xanax for the first lecture. I settled into my groove pretty quickly. But when it was over, I ached for the continued intellectual stimulation I received as a teacher. I'm a lifetime learner, and that program taught me a lot. And I got to teach others a lot, too.
I thought it was a one-shot deal. Until, that is, the program's director, Dr. Michael Sloane, asked me to return in the fall of 2018 to direct the first-year students' literary analyses. And that fall, I was also asked to propose a UHP seminar class for the spring of 2020. I returned last fall to once again direct the first-year literary analysis. And I've been asked to return for first-year LAs again this coming fall.
This semester, I'm teaching the class I proposed, "Media and Social Justice." And I've already got another self-created UHP seminar class scheduled for next spring, "Media and War: Men and Women Making a Difference on the Front Lines."
Unlike my composition and literature classes in the English Department, these seminars have no template. I have to create the teaching as I go. Some days, I'm very confident; others not so much.
I divided the "Media and Social Justice" class into six two-week units: Nellie Bly (mental illness and investigative journalism), The Jungle (food safety and immigration), Jim Crow Lives (the civil rights era and voter suppression), #MeToo (sexual assault and harassment), Black Lives Matters (police and other shootings of people of color), and March for Our Lives (gun violence and sensible gun regulation).
These classes are limited to 16 honors students, but 19 students wanted in my "Media and Social Justice" class, so I have 19 students.
I teach these classes as a communications professor, not an English professor. I direct the literary analyses as a literature professor, not a communications professor.
We're covering historical topics, for sure, but also contemporary topics. It doesn't get any more current than Black Lives Matter, #MeToo, voter suppression, or March for Our Lives.
We don't just talk about the journalism around these topics, but also about other media. For example, I find protest songs for each topic. While it's not on our plate, did you know Trump has inspired a whole catalog of protest songs? Most every president inspires protest songs, though Trump has inspired an awful lot of them.
Maybe at some point, I'll create a "Media and Donald J. Trump" class. There is plenty of material.
The point, though, is that we all should be lifelong learners. I can't tell you how much I've learned from by English students and my honors students, how much the English faculty has taught me, and how much the faculty and directors of the University Honors Program have taught me.
That I get to return the favor by teaching these unique classes says a lot about UAB, and how it values critical thinking and learning.
I hope I never lose my enthusiasm for learning, or become too stubborn to change when the facts point toward another direction. That is our responsibility to the truth. I guess I am stubborn in one way: There are no alternative facts. Facts are truth, reality. The alternative is false, untruth, lies.
Readers, that's a fact, and like me sometimes, facts are stubborn.
Joey Kennedy, a Pulitzer Prize winner, writes a column every week for Alabama Political Reporter. Email: [email protected].
Print this piece