Internet tax, roads need attention

INSIDE THE STATEHOUSE
by Steve Flowers
My tradition for over two decades has been to give my children money for Christmas. Under this system there is no returning of items. They get what they want or need. There is no way that I would know what style of clothing, color or size they like. It works well.
The most illuminating thing that occurred to me this year is that both of my daughters and my granddaughter bought all of their Christmas gifts from me online. Without question, our country and state have changed dramatically technologically in my lifetime. Therefore, Alabama and other states have to change the way that sales tax is collected. States have to find a solution and the will to derive sales tax from online purchases.
The legislature has wisely set up a budget reform task force to study, evaluate and come forward with long-term solutions to problems and loopholes in the law like online sales tax. The committee is headed by two stellar legislators, Sen. Clyde Chambliss (R-Prattville) and Rep. Danny Garrett (R-Trussville). This blue ribbon panel will review and develop recommendations as to how Alabama can adjust to 21st-century budgeting.
This non-collection of sales tax on online purchases is a serious problem and it perfectly illustrates how our tax system is more designed for the 20th century than the 21st. We, like many other states, are not keeping up with the technology shifts in the world. Legislators unquestionably have to reevaluate the state's tax structure to reflect the new online and digital economy.
Rep. Garrett has wisely acknowledged, "We used to tax about two thirds of the economy with the sales tax. Today, we tax one third of our economy." He further observed, "We are leaning very heavily on the income tax, and our sales tax base is eroding due to online sales."
Another issue, which will be discussed during this legislative session, is the deterioration of our transportation system in the state. This problem is not unique to Alabama. In fact, President Trump made this a hallmark issue of his campaign last year. Most Washington political observers fully expect to see a massive infrastructure package passed in a bipartisan manner early in Trump's administration.
Alabama needs to be poised to take advantage of this bonanza. The last major federal highway initiative came in the 1950s during the administration of Ike Eisenhower. It was also passed with bipartisan support.
According to recent studies, 15 percent of Alabama roads and highways are in poor condition and 35 percent more are rated as fair, with 25 percent of our bridges deemed obsolete. The legislature may need to look at increasing the gas tax to take advantage of this federal windfall. More than likely, a state tax contribution will be needed to match the federal dollars. Alabama's gas tax has not been increased since 1990.
We have Richard Shelby, but he may need some help. The new Speaker of the House, Mac McCutcheon is from the Huntsville/Madison County area. The Rocket City is Alabama's crown jewel economically. They realize the importance that adequate progressive highways are to sustained growth and prosperity. McCutcheon spearheaded the effort to increase the revenue for roads and bridges last year. About a dozen states raised the gas tax in 2016 to keep up with inflation and growth. Our neighboring state of Florida was one of them.
Speaking of McCutcheon, he is adjusting well to his new role a Speaker. He is fair and even handed. His selection of Rep. Alan Boothe to be his Rules Chairman seems to be meshing well. The House leadership has changed even more dramatically since the session began. The Republican caucus has elected Rep. Nathaniel Ledbetter of Rainsville as their new Majority Leader. Ledbetter is a freshman House member and former mayor of Rainsville. Rep. Connie Rowe of Jasper will serve as Vice-Chairwoman of the Caucus. She is the first female to hold the position. Ledbetter replaces former Majority Leader Mickey Hammond of Decatur.
Sen. Cam Ward has become the good shepherd, chief cook and bottle washer of the prison construction project. He has scaled back the size and scope of the original proposal. The legislature is trying to stay ahead of the federal courts on addressing the state's prison overcrowding problem.
See you next week.
Steve Flowers is Alabama's leading political columnist. His weekly column appears in over 60 Alabama newspapers. He served 16 years in the state legislature. Steve may be reached at www.steveflowers.us.
Print this piece
Opinion | Instead of fixing a school for military kids, how about just fixing the schools for all kids?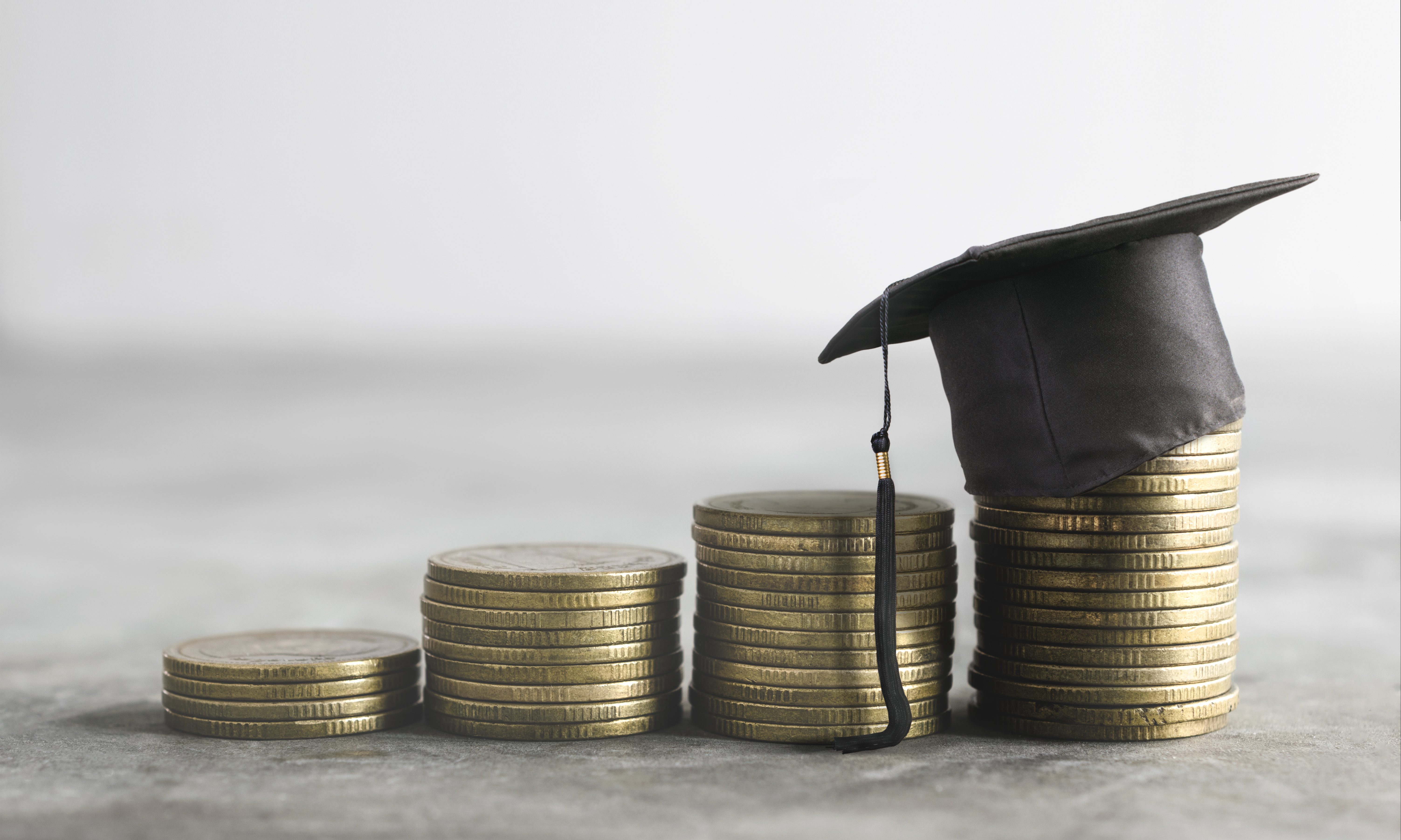 The education of police officers' kids isn't worth any extra effort. 
Same for the kids of nurses and firefighters. Ditto for the kids of preachers and social workers. 
No, in the eyes of the Republican-led Alabama Legislature, the children of this state get what they get and lawmakers aren't going to go out of their way to make sure any of them get a particularly good public education. 
Except, that is, for the kids of active duty military members stationed at bases in this state. 
They matter more. 
So much so that the Alabama Senate last week passed a bill that would create a special school to serve those kids — and only those kids. To provide those kids — and only those kids — with a quality education. 
An education better than the one available right now to the thousands of children who attend troubled school systems, such as the one in Montgomery. 
The charter school bill pushed by Sen. Will Barfoot at the request of Lt. Gov. Will Ainsworth carves out a narrow exception in the Alabama Charter School law, and it gives the right to start a charter school located at or near a military base — a school that will be populated almost exclusively (and in some cases, absolutely exclusively) by the kids of military members. 
The explanation for this bill from Barfoot was surprisingly straightforward. On Tuesday, Ainsworth's office sent information packets around to House members to explain the necessity of the bill. 
In each case, the explanation was essentially this: the Maxwell Air Force Base folks don't like the schools in Montgomery and it's costing the state additional federal dollars because top-level personnel and programs don't want to be in Montgomery. 
And in what has to be the most Alabama response to a public education problem, the solution our lawmakers came up with was to suck millions of dollars out of the budget of the state education department budget and hundreds of thousands out of the budget of a struggling district and use it to build a special school that will provide a better level of education to a small group of kids simply because it might generate more federal tax dollars. 
And because having your name attached to a bill that supposedly aids the military looks good, so long as no one thinks about it too hard. 
But in the meantime, as this special school is being built, the hardworking, good people of Montgomery — some of them veterans and Reservists themselves — are left with a school district that is so recognizably bad that the Legislature is about to build a special school to accommodate these kids. 
Seriously, wrap your head around that. 
Look, this will come as a shock to many people, but I like Will Ainsworth. While we disagree on many, many things, I think he's a genuine person who believes he's helping people. 
The problem is that he is too often surrounded by conservatives who think every issue can be solved with a bumper sticker slogan and screaming "free market!" And who too often worry too much about the political optics and too little about the real life effects. 
And Montgomery Public Schools is as real life as it gets. 
Right now, there are nearly 30,000 kids in that system. And they need some real, actual help — not the window dressing, money pit BS they've been handed so far through LEAD Academy and the other destined-for-doom charters. And they sure as hell don't need a special charter for military kids to remind them that the school system they attend isn't good enough for the out-of-towners. 
Stop with the facade and fix the school system. 
You people literally have the power and the money to do this. Given the rollbacks of tenure laws and the passage of charter school laws and the Accountability Act, there is nothing that can't be done. 
Listen to your colleagues on the other side, who took tours recently of charter schools in other states — charters that work with underprivileged students and that have remarkable success rates. Hell, visit those charters yourself. Or, even better, visit some states that have high performing public schools in high poverty areas, and steal their ideas. 
But the one thing you cannot do is leave children behind. Whatever your solution, it cannot exclude some segment of the population. It cannot sacrifice this many to save that many. 
That sort of illogical thinking is what landed Montgomery — and many other areas of the state — in their current predicaments. Carving out narrow pathways for a handful of students has never, ever worked. 
Let's stop trying it.
Print this piece