Want to see public records? It'll cost you

By Josh Moon
Alabama Political Reporter
Alabama's Open Records Act stinks.
It's worthless. It's mostly unhelpful. And for those entities that know how to use the loopholes and rules to their advantage, the law can actually be a deterrent to accessing open records.
The Alabama Medicaid agency is one of those entities.
In "fulfilling" a recent request I made for documents, the agency highlighted all of the holes in the law and took advantage of every ambiguity to essentially deny me access to public records.
And if I don't get to see those documents, neither do you.
That's how this whole media thing works. We're sort of your representative, so maybe keep that in mind the next time you cheer a journalist being shut out by an elected official.
Anyway, let met provide a bit of background on this Medicaid ordeal.
Late last year, I started looking into Alabama's Regional Care Organizations plan. You know, the thing that's supposed to be better than expanding Medicaid. The thing that's supposed to provide care to so many more people for so much less.
Turns out, Medicaid can't get the thing off the ground because the providers have this crazy idea that they'll become involved and two years later, the Alabama Legislature will vote to defund the whole thing, costing them millions.
The RCO program has already had two providers pull out, has been heavily criticized by health care company executives and has been delayed multiple times.
So, it's going about like the rest of Alabama.
Along with the problems, there have also been plenty of rumors surrounding this RCO program – most of them coming in the form of legitimate questions about the providers. There were also various tips passed along about seemingly large contracts.
A couple of those tips have turned into decent stories about massive amounts of taxpayer money being spent to hire consultants and various other entities.
With that in mind, I wanted to know how much has been spent by Medicaid on this failing-to-launch RCO program. Because, why wouldn't I?
So, I requested all contracts that Alabama Medicaid has signed for work related to the RCO program. I also requested specific contract information about two specific companies. And I asked for the correspondence concerning RCOs over the last year between Medicaid commissioner Stephanie Azar and Gov. Robert Bentley.
It was a complicated order that I filed on Nov. 1. And I knew it would take time to pull the information together.
And so, it wasn't a complete surprise that it come rolling in some four and a half months later. Because under Alabama's law, there's no real penalty for delaying the production of a request, because there's no specific deadline set in the law for producing records.
What was a bit of a surprise was the bill for these public documents – documents you and I paid someone through our taxes to produce: $455.
That's right, $455.
Thankfully, there was a nice breakdown that explained these charges.
Staff hours: 22 hours at $20 per hour: $440
CD: $15.
I honestly don't know which one to be more angry about. That they're paying $20 per hour for basic document searches. That it took just 22 hours to produce the documents but four and a half months to get them to me. Or that they want $15 for a CD.
The last time a CD sold for $15, the cover was a swimming baby trying to grab a dollar.
This is what's wrong with Alabama's Open Records Act.
There's no penalty for taking four-plus months. And there's no law against charging such an obscene amount that it basically discourages anyone – including most news sites, TV stations and newspapers – from obtaining public documents.
Even if Medicaid had flat denied to provide me the documents – as numerous other entities have done in the past – and APR had been forced to go to court, even if we win, the people of this state lose. Because at best, the punishment for that public entity that denied the Open Records Act request would be a paltry fine and paying attorneys' fees, both of which would be paid for out of taxpayer money.
But hey, no big deal. It's just the Governor, a large government agency notorious for its fraud and millions of dollars at play.
I'm sure it's fine.
Opinion | The blackest Black Friday ever
"The coming weeks are going to be difficult, no doubt about that."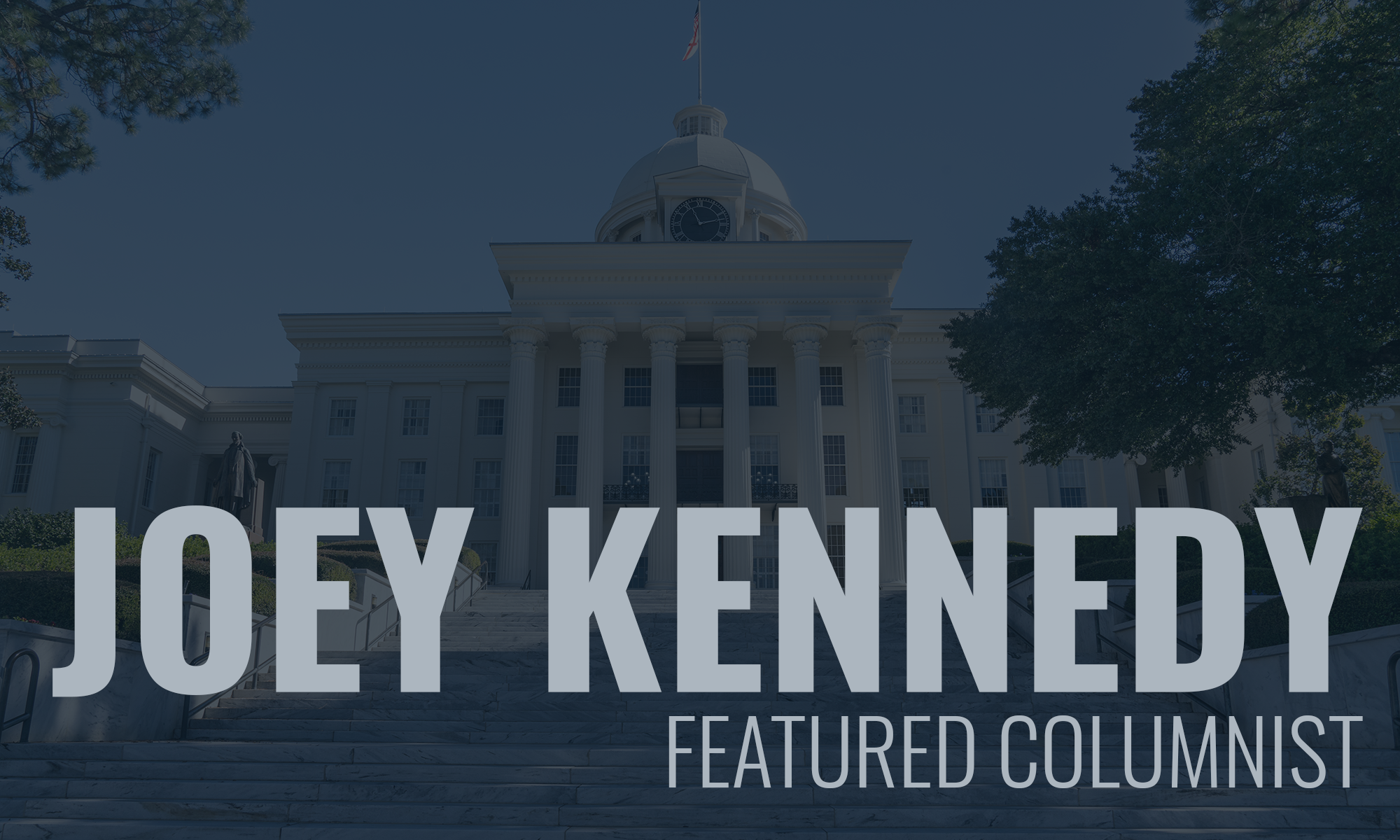 Thursday was Thanksgiving, and it's understandable that many people didn't have a lot to be thankful for. More than 260,000 people are dead because of the COVID-19 pandemic that Donald Trump simply ignored. Around 3 million people have been infected, with many of those suffering lifelong health complications from the virus.
A first Thanksgiving without loved ones. A first Christmas without loved ones bearing down.
Millions of people lost their jobs because of the pandemic. Hundreds of thousands are in danger of being evicted from their homes. Many don't have water or power or heat as the winter settles in.
Thanksgiving? Really?
Except …
Yes, there are many things to be thankful for. Our families, if we have them. Our friends, and we all have them. Our animals, and many of us have them.
We can be thankful that the long, horrible tenure of Donald Trump is nearly over. It's the end of an error.
We can hope that racism will be wrong again. That homophobia, misogyny, xenophobia, and cruelty will fall from the everyday ordinary to the awful extraordinary. Kids in cages, separated from their parents, no more. Chaos in government simply an anomaly at last.
We can hope. That alone is something to be thankful for.
The year 2020 has been a hot mess. Masks, social distancing, hand washing and sanitizing are the norm now. They may be forever.
We should be thankful that COVID-19 vaccines are on the horizon. But that's a strange thankfulness, and we cherish a vaccine for a disease that didn't have to spread as far and wide as it did. It was mismanaged as badly as a crisis can be mismanaged.
There still are people out there who refuse to wear masks or who believe the virus is a hoax. A doctor described people she was caring for who were dying, and all the time denying the virus existed, even to their last breaths.
That's certainly nothing to be thankful for.
Our health care workers, those on the front lines, deserve our thanks and our love. As do grocery store workers, first responders, teachers, and delivery people. Heroes work there.
I'm personally thankful for my wife of 41 years. My daughters in San Diego. My friends here and elsewhere. My pugs and other dogs and animals. I've got plenty to be thankful for, when we pare life down and don't expect so much.
The coming weeks are going to be difficult, no doubt about that.
Too many people traveled this Thanksgiving, and there's going to be a price to pay. Too many people are making plans for Christmas, and there's going to be a price to pay. Too many people are planning New Year's Eve celebrations, and there's going to be a price to pay.
Oh, I'll have some champagne and stay up until midnight on New Year's Eve, if only to witness that this damn year doesn't hang around for one second longer than is allowed.
Perhaps we can see a light at the end of this 2020 tunnel. Maybe by spring, we'll all be vaccinated, and this pandemic will be at the beginning of its end.
But if 2020 has taught us anything, it's that we can't count on, yes, anything.
This is Black Friday. The blackest Black Friday ever. Be careful out there. Wash your hands and wear a mask. Take care of each other. Believe in science. Don't trust a reality show president who, fortunately, finally has been fired.
Do your best to do your best. Let's have a new year that at least promises hope.
Dig deep and find what you're thankful for. Then hug it close with all your might.