INSIDE THE STATEHOUSE
by Steve Flowers
We are on the cusp of one of the best political years in modern political history in the Heart of Dixie. Prior to the 1970's our constitution disallowed succession of office for our state constitutional offices. In other words, you could not run for two consecutive four year terms. That is why George Wallace ran his wife in his place in 1966. George and Lurleen campaigned side-by-side. George would wink at the crowds still drawn to courthouse squares by a country band and say, "I'm going to be her number one advisor." By the way, she won in a landslide. She beat eight male opponents without a runoff, including two former governors, an agriculture commissioner, the sitting state attorney general and two powerful state senators.
However, you could serve a four year term and wait out four years and run for a second term. Only two men had done that in Alabama history. Prior to the constitutional change in the 1970's Bibb Graves of Montgomery had done it early in the century and Big Jim Folsom did it in 1946 and again in 1954.
Now that governors can succeed themselves, it has become common practice for governors to serve eight years rather than four. Thus, the 2018 governor's race will be a once in an eight year opportunity. Folks, we are in for one heck of a year and the bell rings on June 6. Therefore, the horses will begin lining up over the next few months. It will be a great cavalcade of characters.
The early favorite horse in the 2018 Derby is Roy Moore. The Chief Justice's expulsion from the bench by the Judicial Inquiry Commission has propelled him to stratospheric levels in polling. Leading a horserace is a good analogy for Moore since he traditionally rides his horse to vote at his polling place in Gallant in rural Etowah County.
Some of you may question Moore's popularity, but the numbers are there in every poll. The JIC has made him a martyr. Alabama is a very religious state and being thrown out of office by an unaccountable commission for being against homosexual marriages is a pretty good issue to run on in the Bible Belt.
Roy Moore is the wild card in the early 2018 jockeying. Most folks have him in the governor's race. However, he has two other options. Attorney general or the U.S. Senate seat. He would probably win either of these posts. The governor's office is another question. Historically, people do not think of him as governor. He lost miserably both times he ran, whereas he wins handily for a state judgeship. His best race is for attorney general or U.S. Senate.
Twinkle Andress Cavannaugh has a free shot in 2018. She was just reelected to a four year term as Public Service Commission President. She is already out running for governor and sometimes the early bird gets the worm.
State Agriculture Commissioner John McMillan is term limited in that job that he has done well for eight years. He is well liked by everyone who knows him and is planning to run for governor.
Young Boozer has also served his two term eight year limit as State Treasurer. He is a wild card and gives no hints as to what his future political plans are for 2018. Young is not a natural politician. He is an erudite Stanford educated successful banker who was perfectly suited for the State Treasurer's post and he has done an excellent job.
Secretary of State John Merrill is probably the best retail politician in the state at this time. Lots of people have encouraged him to run. However, he is one of the few constitutional officeholders who can run for reelection in 2018. He will probably bide his time and run for reelection.
State Senate President Pro Tem Del Marsh of Anniston is itching to pull the trigger on the governor's race, but being a powerful state senator does not translate into statewide name identification. However, Marsh is said to be wealthy. If he were to spend $3 to $5 million of his own money he could be a player.
The very popular mayor of Huntsville, Tommy Battle, is seriously considering the race. If he joins the fray he could be a player. He would come out of the Tennessee Valley with a strong start. There are a lot of votes in North Alabama.
We are in for a heck of a campaign year. I will keep you posted.
See you next week.
Steve Flowers is Alabama's leading political columnist. His weekly column appears in over 60 Alabama newspapers. He served 16 years in the state legislature. Steve may be reached at www.steveflowers.us.
Opinion | For Coach Tub, no thinking required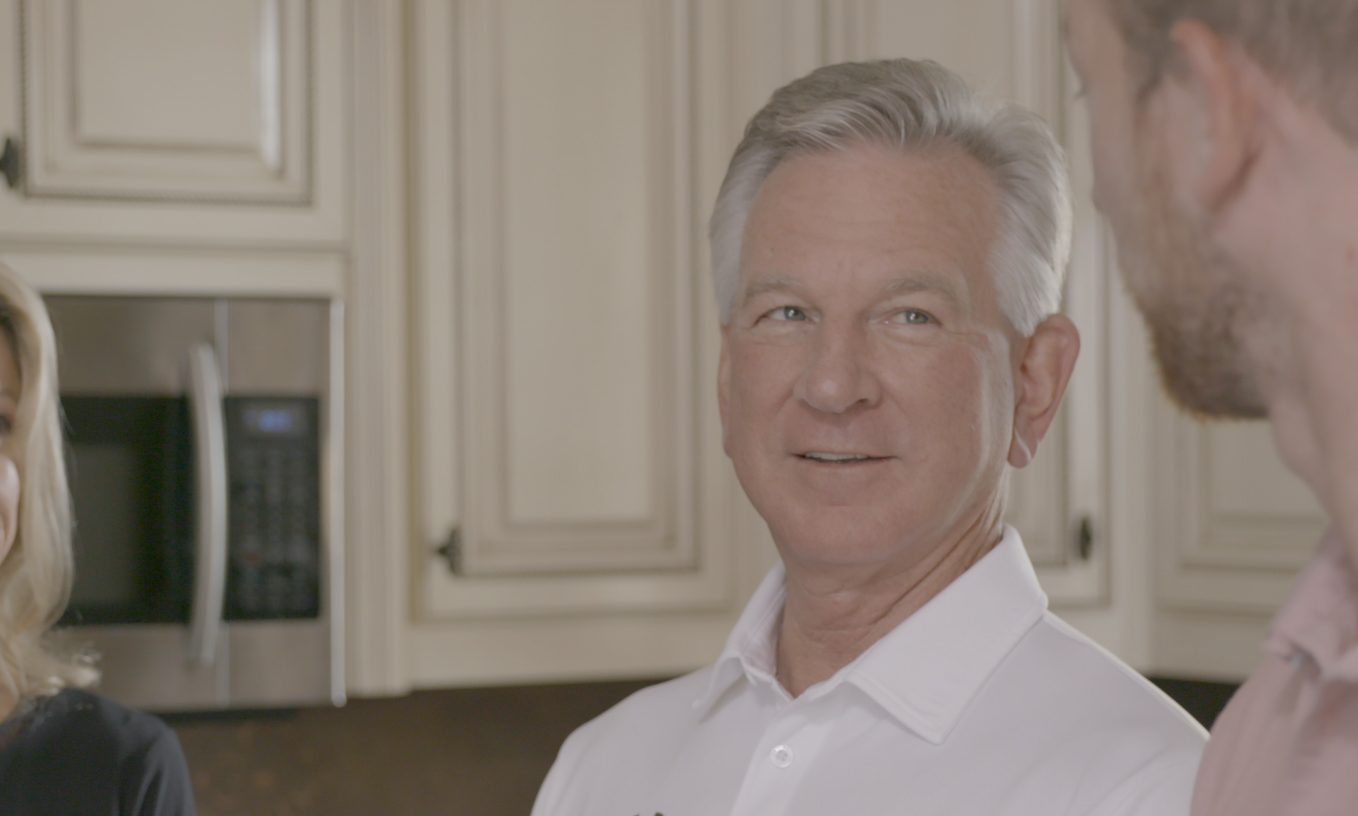 Has Tommy Tuberville ever had an original thought? It doesn't sound like it. Coach Tub basically spews Republican talking points and keeps his mouth firmly locked onto Donald Trump. He disrespects Alabama voters so much that he thinks that's all he needs to do to win a place in the U.S. Senate.
Tuberville recently addressed the St. Clair County Republican Party at its September meeting. As reported by APR, Tuberville is quoted as saying the following, and I'll offer a short rebuttal. I'm doing this because Tuberville is clearly afraid to death to debate his opponent, U.S. Sen. Doug Jones.
So here goes:
Tuberville: "America is about capitalism, not socialism. I think we are going to decide which direction we are going to go in the next few years."
Me: We decided which way we were going to go years ago, when the federal government started subsidies for oil and gas companies, farmers and other big industry and business. That, coach, is your so-called "socialism."
I'm not necessarily opposed to subsidies to boost business, depending on the cause, but I'm not going to let a dimwitted, know-nothing, mediocre, former football coach pretend we don't already have "socialism" in this country.  
What Tuberville really means is that he's against "socialism" like Medicare or Medicaid or Social Security or food assistance or health insurance. He's a millionaire already, so there's no need for him have empathy for or support a safety net for people who are less fortunate socially and economically. That's Tuberville's "socialism," and the Republican Party's "socialism," and Trump's "socialism."
That's a cruel, mean perspective that would cast aside the great majority of Americans for the rich (Tuberville, Trump) and connected and, where Trump is concerned, the fawning.
Tuberville: "I am not a Common Core guy. I believe in regular math. We need to get back to teaching history."
Me: I would love to ask Coach Tubby, one-on-one, exactly what he thinks "Common Core" is. I'll guarantee you he can't explain more than he already has. "I believe in regular math?" There is no other math. It's math. Does he think there's a math where 1+1=3? There isn't one. There are a variety of ways to teach math, but there's only math, not a "fake" math or a "Republican" math or a "Democratic" math or, God forbid, a "Socialist" math.
And when Coach Tommy said, "We need to get back to teaching history," one wonders if he's ever been into a classroom. We know more than a few of his former players weren't in many classrooms, if reports are correct. But they always played the game under his uninspired coaching.
Of course schools teach history.
The history Coach T. is talking about is Donald Trump's "white" history, the one we've been teaching in our schools forever. Not real history; you know, the one where the United States was founded as a slave-holding nation, where Native Americans were massacred and starved by the hundreds of thousands, where white supremacy was codified within our laws, where any color but white was subjugated. That history. The history that is finally fading away, so we can really see where we've been as a nation—so we know where, as a nation, we need to go.
Tuberville: Tuberville said he supports following the Constitution and appointing a replacement for Associate Justice Ruth Bader Ginsburg, who died Friday.
Me: Well, of course he does. Tuberville doesn't have an independent thought in his body, and Donnie told him this is what he's supposed to think. The big question: How much will a Senator Tuberville be able to function as a member of a minority party in the Senate — with no Papa Trump in the White House to tell him what to do?
Both scenarios are real possibilities, if not likelihoods.
There is no question that Doug Jones is far more qualified than Tuberville. Jones can work across the aisle, which will be vitally important if Democrats take control of the Senate. Jones has his own thoughts, which sometimes go against the Democratic Party's wishes. Jones is independent, smart and represents Alabama well.
Tuberville is a failed football coach who lives in Florida. That's about it.