INSIDE THE STATEHOUSE
by Steve Flowers
We are on the cusp of one of the best political years in modern political history in the Heart of Dixie. Prior to the 1970's our constitution disallowed succession of office for our state constitutional offices. In other words, you could not run for two consecutive four year terms. That is why George Wallace ran his wife in his place in 1966. George and Lurleen campaigned side-by-side. George would wink at the crowds still drawn to courthouse squares by a country band and say, "I'm going to be her number one advisor." By the way, she won in a landslide. She beat eight male opponents without a runoff, including two former governors, an agriculture commissioner, the sitting state attorney general and two powerful state senators.
However, you could serve a four year term and wait out four years and run for a second term. Only two men had done that in Alabama history. Prior to the constitutional change in the 1970's Bibb Graves of Montgomery had done it early in the century and Big Jim Folsom did it in 1946 and again in 1954.
Now that governors can succeed themselves, it has become common practice for governors to serve eight years rather than four. Thus, the 2018 governor's race will be a once in an eight year opportunity. Folks, we are in for one heck of a year and the bell rings on June 6. Therefore, the horses will begin lining up over the next few months. It will be a great cavalcade of characters.
The early favorite horse in the 2018 Derby is Roy Moore. The Chief Justice's expulsion from the bench by the Judicial Inquiry Commission has propelled him to stratospheric levels in polling. Leading a horserace is a good analogy for Moore since he traditionally rides his horse to vote at his polling place in Gallant in rural Etowah County.
Some of you may question Moore's popularity, but the numbers are there in every poll. The JIC has made him a martyr. Alabama is a very religious state and being thrown out of office by an unaccountable commission for being against homosexual marriages is a pretty good issue to run on in the Bible Belt.
Roy Moore is the wild card in the early 2018 jockeying. Most folks have him in the governor's race. However, he has two other options. Attorney general or the U.S. Senate seat. He would probably win either of these posts. The governor's office is another question. Historically, people do not think of him as governor. He lost miserably both times he ran, whereas he wins handily for a state judgeship. His best race is for attorney general or U.S. Senate.
Twinkle Andress Cavannaugh has a free shot in 2018. She was just reelected to a four year term as Public Service Commission President. She is already out running for governor and sometimes the early bird gets the worm.
State Agriculture Commissioner John McMillan is term limited in that job that he has done well for eight years. He is well liked by everyone who knows him and is planning to run for governor.
Young Boozer has also served his two term eight year limit as State Treasurer. He is a wild card and gives no hints as to what his future political plans are for 2018. Young is not a natural politician. He is an erudite Stanford educated successful banker who was perfectly suited for the State Treasurer's post and he has done an excellent job.
Secretary of State John Merrill is probably the best retail politician in the state at this time. Lots of people have encouraged him to run. However, he is one of the few constitutional officeholders who can run for reelection in 2018. He will probably bide his time and run for reelection.
State Senate President Pro Tem Del Marsh of Anniston is itching to pull the trigger on the governor's race, but being a powerful state senator does not translate into statewide name identification. However, Marsh is said to be wealthy. If he were to spend $3 to $5 million of his own money he could be a player.
The very popular mayor of Huntsville, Tommy Battle, is seriously considering the race. If he joins the fray he could be a player. He would come out of the Tennessee Valley with a strong start. There are a lot of votes in North Alabama.
We are in for a heck of a campaign year. I will keep you posted.
See you next week.
Steve Flowers is Alabama's leading political columnist. His weekly column appears in over 60 Alabama newspapers. He served 16 years in the state legislature. Steve may be reached at www.steveflowers.us.
Print this piece
Opinion | Facts are stubborn things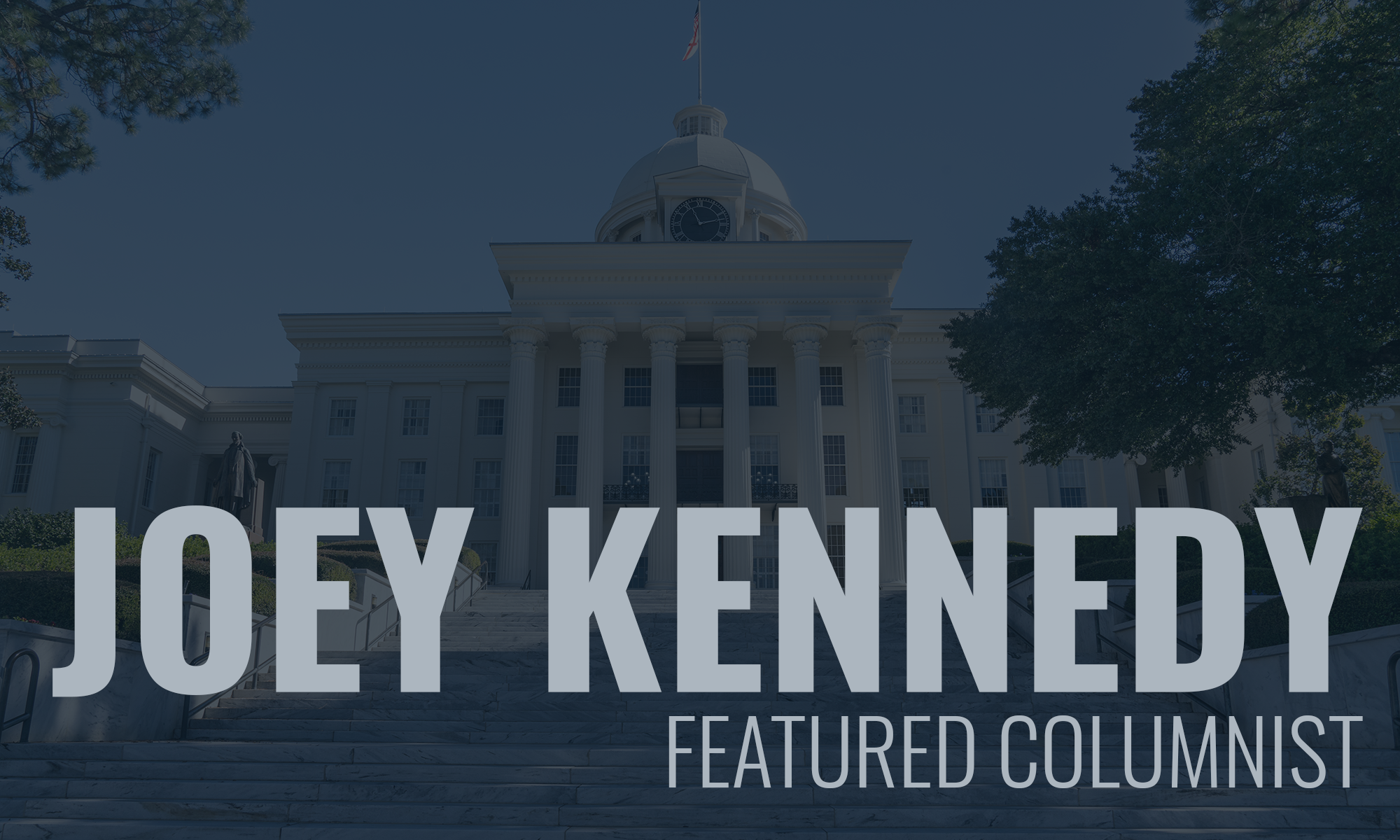 I'm in my 20th year of teaching in the English Department at UAB. I've never taught my primary discipline, journalism, and I really don't have much of a desire to, either.
Yet, in 2017, the leadership of UAB's University Honors Program asked me to be a part of their interdisciplinary faculty for the fall. UHP's fall semesters are themed, and that year, the first year of Donald Trump's term as president, the theme was appropriate: "Evidence and Belief in a Post-Truth Society." For UHP, I was a "communications" (journalism) professor. I taught with a scientist and public health professor, a religion professor, a philosophy professor, a literature professor and a psychology professor.
The students in this program – all 100-plus of them – are among the smartest students on campus. Needless to say, I was intimidated. For my first lecture before the students, I took a Xanax (it's prescribed because I do have anxiety sometimes). The Xanax didn't make me lecture better, but it made me not really care if I screwed up.
I'm sort of a one-trick pony – I teach and write in the only language I know: English. Here, you had neuroscience and biology and chemistry majors galore. And, yes, there were a few English and history and business and engineering students, too. Pretty much every discipline taught at UAB is represented in UHP, and certainly in its umbrella school, the UAB Honors College.
That fall went by quickly. I only took the Xanax for the first lecture. I settled into my groove pretty quickly. But when it was over, I ached for the continued intellectual stimulation I received as a teacher. I'm a lifetime learner, and that program taught me a lot. And I got to teach others a lot, too.
I thought it was a one-shot deal. Until, that is, the program's director, Dr. Michael Sloane, asked me to return in the fall of 2018 to direct the first-year students' literary analyses. And that fall, I was also asked to propose a UHP seminar class for the spring of 2020. I returned last fall to once again direct the first-year literary analysis. And I've been asked to return for first-year LAs again this coming fall.
This semester, I'm teaching the class I proposed, "Media and Social Justice." And I've already got another self-created UHP seminar class scheduled for next spring, "Media and War: Men and Women Making a Difference on the Front Lines."
Unlike my composition and literature classes in the English Department, these seminars have no template. I have to create the teaching as I go. Some days, I'm very confident; others not so much.
I divided the "Media and Social Justice" class into six two-week units: Nellie Bly (mental illness and investigative journalism), The Jungle (food safety and immigration), Jim Crow Lives (the civil rights era and voter suppression), #MeToo (sexual assault and harassment), Black Lives Matters (police and other shootings of people of color), and March for Our Lives (gun violence and sensible gun regulation).
These classes are limited to 16 honors students, but 19 students wanted in my "Media and Social Justice" class, so I have 19 students.
I teach these classes as a communications professor, not an English professor. I direct the literary analyses as a literature professor, not a communications professor.
We're covering historical topics, for sure, but also contemporary topics. It doesn't get any more current than Black Lives Matter, #MeToo, voter suppression, or March for Our Lives.
We don't just talk about the journalism around these topics, but also about other media. For example, I find protest songs for each topic. While it's not on our plate, did you know Trump has inspired a whole catalog of protest songs? Most every president inspires protest songs, though Trump has inspired an awful lot of them.
Maybe at some point, I'll create a "Media and Donald J. Trump" class. There is plenty of material.
The point, though, is that we all should be lifelong learners. I can't tell you how much I've learned from by English students and my honors students, how much the English faculty has taught me, and how much the faculty and directors of the University Honors Program have taught me.
That I get to return the favor by teaching these unique classes says a lot about UAB, and how it values critical thinking and learning.
I hope I never lose my enthusiasm for learning, or become too stubborn to change when the facts point toward another direction. That is our responsibility to the truth. I guess I am stubborn in one way: There are no alternative facts. Facts are truth, reality. The alternative is false, untruth, lies.
Readers, that's a fact, and like me sometimes, facts are stubborn.
Joey Kennedy, a Pulitzer Prize winner, writes a column every week for Alabama Political Reporter. Email: [email protected].
Print this piece