Bentley backs Trumpcare, Jesus wept

By Josh Moon
Alabama Political Reporter
America first!*
(*excluding: the poor, the disabled, the elderly, minorities who don't believe slaves were immigrants and non-Christians)
This is the agenda of the Trump administration and today's Republican Party. It is an agenda that has been lifted straight from Alabama conservatives, who long ago crafted laws and regulations to benefit the rich white male above all others.
On Wednesday, Alabama's top rich, white, male, Gov. Robert Bentley, returned from a D.C. meeting with Trump officials about health care, and he was a happy man.
That's because what Bentley heard was a positive reply when he suggested cruel solutions to Alabama's Medicaid funding woes.
Bentley, a doctor by trade, said he was supportive of the new Trumpcare plan that Republicans in Congress are pushing, because, he said, congressmen made promises to him. Among those promises, as reported by The Montgomery Advertiser, was charging Medicaid recipients with co-pays and forcing a work requirement on them.
If you know even basic information about Alabama Medicaid, you know those ideas are incredibly stupid.
It is essentially impossible for a healthy, childless adult to qualify for Medicaid. Over half of the recipients are children. Another large portion is the impoverished elderly. Another is disabled people.
That leaves a small percentage of Medicaid recipients who qualify for the program because they are the impoverished guardian of an eligible child.
To be eligible, the yearly household income for that adult-plus-child can't exceed $3,000. That's $250 per month. For two people.
Let me put that in a way Bentley can understand: In six months, these people earn about what it cost to fly your wallet to the beach.
Is forcing a $20 co-pay out of a person hauling in roughly $60 per week really solving a budgetary crisis?
And requiring more than eight hours of work per week would, of course, make that person ineligible for Medicaid.
Taking the smallest percentage of recipients, implementing meaningless requirements and then paying for them to receive care at ERs doesn't seem like the best solution.
Who knew health care could be so hard?
What's even harder – and often requiring of comical acts of contortion – is the reconciliation of such callous, greedy governance and the teachings of Jesus Christ. That dude loved some poor people, and he was pretty clear in his directives to clothe the poor, feed the hungry and care for the afflicted.
Yet, we still have people lining up behind a health care plan – Trumpcare – that will leave millions of poor Americans, and hundreds of thousands of poor Alabamians, without insurance coverage.
According to a report prepared by Manatt Health and provided to the state legislature and governor, Alabama will be one of the hardest hit states under Trumpcare, should it pass. That's mainly because the state has no wiggle room, since it already has the lowest Medicaid threshold in the country and the third-lowest per-recipient Medicaid expenditures.
There's nothing left to cut…other than the lives of poor people.
Which, if we're being honest, is the GOP health care plan in a nutshell. People in the richest country on earth will die from treatable ailments if this plan passes.
I'm so tired of people pretending that there's a super-secret health care plan out there, other than single-payer, that will cover more people, lower costs and allow flexibility.
There's not.
Again, this is basic math and common sense. We're all in this health care game together, which means we're all affected by each other.
If my neighbor has a heart attack and open-heart surgery, doesn't pay the bill because he has no insurance and claims bankruptcy, I am going to pay that bill through my higher premiums.
That's why our premiums in the pre-Obamacare years were jumping by 200 percent in eight years – because when the 45 million who then lacked insurance suffered illnesses or accidents, they went to the ER and got care they couldn't possibly receive.
When the insurance companies booted folks with chronic illnesses off their rolls, the people still got treatment, but we paid their bill.
All Obamacare did was force the coverage of those high-cost people, so we could budget for their care and finally get them some cheaper preventative care, and force younger, healthier people onto the rolls so we could use their unspent premiums to offset the care of the chronically ill.
Outside of a single-payer option, it's the only plan that can work.
And the only option for ending the mandates and lowering prices is to boot people off the insurance rolls. Or, as Bentley put it to me the other day, the 24 million expected to lose coverage under Trumpcare "are no longer forced to buy insurance."
It's freedom, he said.
That's the one freedom Alabama politicians will ensure for the poor of this State.
The freedom to die.
Opinion | The blackest Black Friday ever
"The coming weeks are going to be difficult, no doubt about that."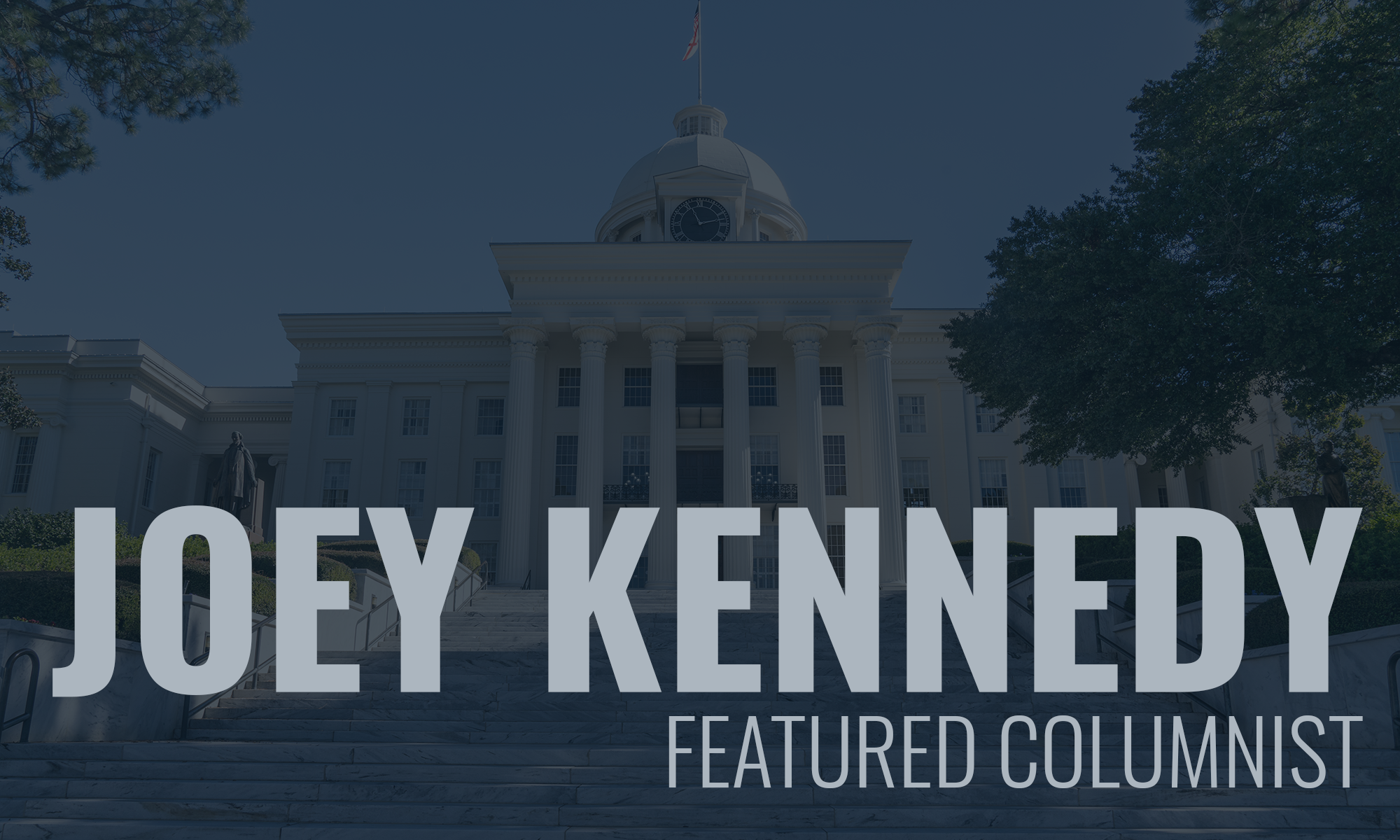 Thursday was Thanksgiving, and it's understandable that many people didn't have a lot to be thankful for. More than 260,000 people are dead because of the COVID-19 pandemic that Donald Trump simply ignored. Around 3 million people have been infected, with many of those suffering lifelong health complications from the virus.
A first Thanksgiving without loved ones. A first Christmas without loved ones bearing down.
Millions of people lost their jobs because of the pandemic. Hundreds of thousands are in danger of being evicted from their homes. Many don't have water or power or heat as the winter settles in.
Thanksgiving? Really?
Except …
Yes, there are many things to be thankful for. Our families, if we have them. Our friends, and we all have them. Our animals, and many of us have them.
We can be thankful that the long, horrible tenure of Donald Trump is nearly over. It's the end of an error.
We can hope that racism will be wrong again. That homophobia, misogyny, xenophobia, and cruelty will fall from the everyday ordinary to the awful extraordinary. Kids in cages, separated from their parents, no more. Chaos in government simply an anomaly at last.
We can hope. That alone is something to be thankful for.
The year 2020 has been a hot mess. Masks, social distancing, hand washing and sanitizing are the norm now. They may be forever.
We should be thankful that COVID-19 vaccines are on the horizon. But that's a strange thankfulness, and we cherish a vaccine for a disease that didn't have to spread as far and wide as it did. It was mismanaged as badly as a crisis can be mismanaged.
There still are people out there who refuse to wear masks or who believe the virus is a hoax. A doctor described people she was caring for who were dying, and all the time denying the virus existed, even to their last breaths.
That's certainly nothing to be thankful for.
Our health care workers, those on the front lines, deserve our thanks and our love. As do grocery store workers, first responders, teachers, and delivery people. Heroes work there.
I'm personally thankful for my wife of 41 years. My daughters in San Diego. My friends here and elsewhere. My pugs and other dogs and animals. I've got plenty to be thankful for, when we pare life down and don't expect so much.
The coming weeks are going to be difficult, no doubt about that.
Too many people traveled this Thanksgiving, and there's going to be a price to pay. Too many people are making plans for Christmas, and there's going to be a price to pay. Too many people are planning New Year's Eve celebrations, and there's going to be a price to pay.
Oh, I'll have some champagne and stay up until midnight on New Year's Eve, if only to witness that this damn year doesn't hang around for one second longer than is allowed.
Perhaps we can see a light at the end of this 2020 tunnel. Maybe by spring, we'll all be vaccinated, and this pandemic will be at the beginning of its end.
But if 2020 has taught us anything, it's that we can't count on, yes, anything.
This is Black Friday. The blackest Black Friday ever. Be careful out there. Wash your hands and wear a mask. Take care of each other. Believe in science. Don't trust a reality show president who, fortunately, finally has been fired.
Do your best to do your best. Let's have a new year that at least promises hope.
Dig deep and find what you're thankful for. Then hug it close with all your might.