Wanted: Skilled workers to ensure Alabama's success

By Rosemary Elebash and Jeff Lynn
Ask business people to rank their top problems, and you find a consistent pattern. Taxes and regulations usually battle each other for the top spot. Finding qualified workers consistently ranks No. 3.
These results — from monthly surveys of members of the National Federation of Independent Business — illustrate a critical problem in our country and a major roadblock to economic growth.
To put it simply: We have plenty of people who need jobs. We have plenty of businesses that have jobs to fill. But the available people and the available jobs don't always line up. Too many prospective employees lack the necessary skills for jobs that are in demand.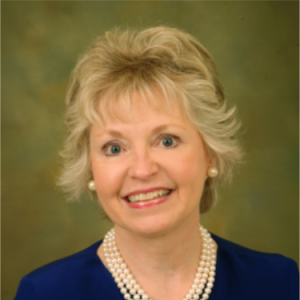 This skills gap is crippling to individuals who miss out on job opportunities. But it is also crippling to business and economic growth.
Companies that lack an adequate supply of workers can't succeed and grow to their full potential. Rather than moving forward, they are often forced to divert resources and time in a never-ending cycle of trying to hire and train new workers.
This is an issue for all Alabama employers, but especially for small businesses.
Large corporations at least have human resources departments to help recruit qualified workers. At a small business, the person who places the help-wanted ad is very likely the same person who takes out the trash and signs the checks: the owner.
Despite Alabama's remarkable success in landing big manufacturing projects over the past 25 years, most of our jobs are created by smaller, existing businesses. Day after day, our State's lack of qualified workers is costing small businesses the ability to create and fill new jobs.
This hinders our State's economic growth.
Fortunately, Alabama business leaders, economic developers, educators and elected officials have set out on a new course to make sure our businesses have the workforce they need to thrive, now and in the future.
Our community college system is working more closely than ever with the business community, economic developers, and other education partners to ensure students learn the skills that employers need. The system is working hand-in-hand with workforce development councils to align programs with employers' needs in different communities across our State.
Community colleges are also working with K-12 schools, four-year universities, the State Commerce Department, AIDT and others to ensure seamless transitions between workers and training and jobs. We are all working hard to be more nimble and quick, responding to technological changes that continually alter the workplace.
Fostering these efforts is a new collaboration called AlabamaWorks, which is a business-driven workforce development system encompassing all of the State's job-training and placement services. A one-stop-shopping website (AlabamaWorks.com) links employers, job seekers and students to the resources they need.
A key challenge is making Alabamians aware of the resources – and the opportunities — that exist.
Businesses need to know where to go for solutions for their workforce needs. High school students and adults need to know where to go to get the skills they need to succeed. And we all need to appreciate the varied avenues to success.
Most of us know today that a high-school education alone is not enough. But too few of us appreciate the full range of career options that fall somewhere between a high school diploma and a four-year college degree.
In Alabama, AIDT facilities in Decatur and Mobile recently hosted hundreds of high school students to highlight today's technical and manufacturing careers, many requiring two years of training or less.
These events showcased Alabama's great training facilities, but also served as a reminder that the facilities are only as valuable as the people they train.
"It does no good if we have the jobs and the training facility, if we don't have the people and if our young people are not being interested and attracted to high-tech manufacturing," State Sen. Arthur Orr said at the Robotics Technology Park near Decatur.
Manufacturing jobs are just one example of our workforce development needs. Businesses across the state of Alabama can tell stories about projects stalled and plans delayed because they were unable to find qualified workers.
At the NFIB and the Alabama Community College System, we understand the need, and we are committed to taking the steps necessary to make sure we have the right people in the right pipelines for the right jobs.
If we fail to do so, we are jeopardizing the future success of our businesses, our people, and our State.
Rosemary Elebash is the State Director for the National Federation of Independent Business in Alabama. Jeff Lynn is the Senior Executive Director of Workforce and Economic Development for the Alabama Community College System. Email: [email protected] and [email protected]
Opinion | Auburn Student Center named for Harold Melton, first Auburn SGA president of color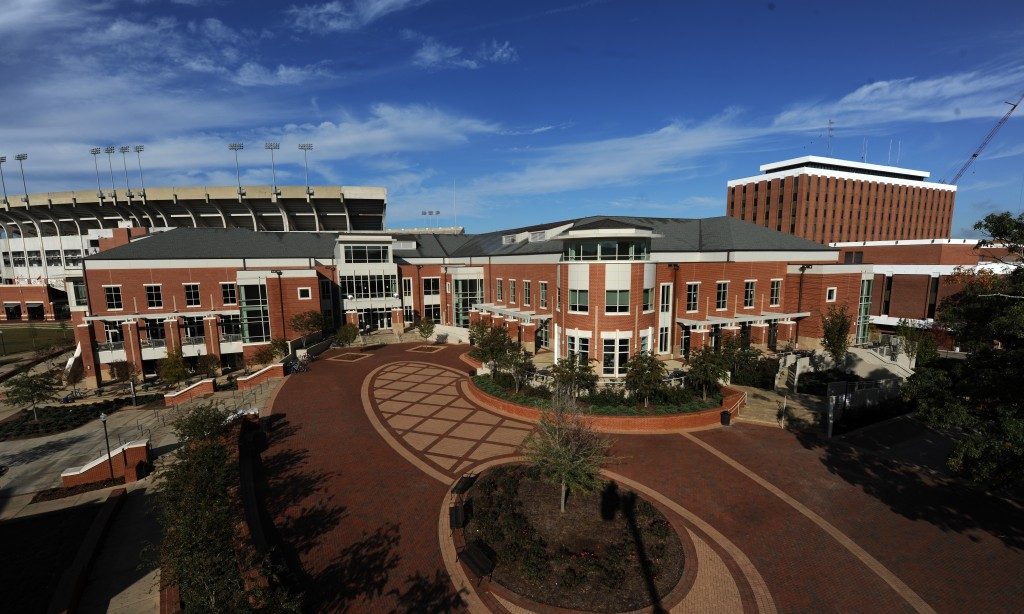 The year 1987 was a quiet one for elections across America but not at Auburn. That was the year Harold Melton, a student in international studies and Spanish, launched and won a campaign to become the first African American president of the Auburn Student Government Association, winning with more than 65 percent of the vote.
This was just the first of many important roles Harold Melton would play at Auburn and in an extraordinarily successful legal career in his home state of Georgia, where his colleagues on the Georgia Supreme Court elected him as chief justice.
Last week, the Auburn Board of Trustees unanimously named the Auburn student center for Justice Melton, the first building on campus that honors a person of color. The decision was reached as part of a larger effort to demonstrate Auburn's commitment to diversity and inclusion.
In June, Auburn named two task forces to study diversity and inclusion issues. We co-chair the task force for the Auburn Board with our work taking place concurrently with that of a campus-based task force organized by President Jay Gogue. Other members of the Board task force are retired Army general Lloyd Austin, bank president Bob Dumas, former principal and educator Sarah B. Newton and Alabama Power executive Quentin P. Riggins.
These groups are embarking on a process that offers all Auburn stakeholders a voice, seeking input from students, faculty, staff, alumni, elected officials and more. It will include a fact-based review of Auburn's past and present, and we will provide specific recommendations for the future.
We are committed to making real progress based on solid facts. Unlike other universities in the state, Auburn has a presence in all 67 counties through the Alabama Cooperative Extension System. Our review has included not only our campuses in Auburn and Montgomery but all properties across our state. To date, we have found no monuments or statues recognizing the history that has divided our country. We will continue our fact-finding mission with input from the academic and research community.
Our university and leadership are committed to doing the right thing, for the right reasons, at the right time. We believe now is the right time, and we are already seeing results.
In addition to naming the student center for the Honorable Harold Melton, we have taken steps to highlight the significant role played by Harold Franklin, the student who integrated Auburn. We are working to enhance the historical marker that pays tribute to Mr. Franklin, and we are raising its visibility in campus tours as we pay homage to his contributions as our first African American student. Last month, we awarded Mr. Franklin, now 86 and with a Ph.D., a long-overdue master's degree for the studies he completed at Auburn so many years ago.
We likewise endorsed a student-led initiative creating the National Pan-Hellenic Council Legacy Plaza, which will recognize the contributions of Black Greek organizations and African American culture on our campus.
In the coming months, Auburn men and women will work together to promote inclusion to further enhance our student experience and build on our strength through diversity. The results of this work will be seen and felt throughout the institution in how we recruit our students, provide scholarships and other financial support and ensure a culture of inclusion in all walks of university life.
Our goal is to identify and implement substantive steps that will make a real difference at Auburn, impact our communities and stand the test of time.
Naming the student center for Justice Melton is but one example. In response to this decision, he said, "Auburn University has already given me everything I ever could have hoped for in a university and more. This honor is beyond my furthest imagination."
Our job as leaders at Auburn is more than honoring the Harold Meltons and Harold Franklins who played a significant role in the history of our university. It is also to create an inclusive environment that serves our student body and to establish a lasting legacy where all members of the Auburn Family reach their fullest potential in their careers and in life.