Bentley's impeachment: Not bad for a complete embarrassment

By Josh Moon
Alabama Political Reporter
Gov. Robert Bentley's legal team is not happy.
Attorney Ross Garber, who's been handling the impeachment attempt of Bentley, held a press conference on Thursday to tell everyone how unhappy he is. He called the House Judiciary Committee's process "bogus" and said they couldn't do worse if they tried to screw it up.
Which is, of course, laughable to those of us who live in Alabama and watch our State Legislature work on a daily basis. Garber works mainly in Connecticut, so he doesn't know what we know – that the Alabama Legislature probably screwed stuff up way worse last week and they were on spring break.
Regardless, Garber is appalled by the unfair way his client is being treated. He filed a motion with the House committee telling them all the way their special counsel, Jack Sharman, was running this investigation "off the rails," as Garber put it.
The complaints were almost entirely about the schedule for impeachment that Sharman laid out in a letter a few days ago. Garber doesn't believe the schedule gives the governor ample time to defend himself, and thus, it denies Bentley due process.
That schedule has Sharman releasing the report of charges to the committee on April 7, a Friday, and then presenting that report to the committee, along with any witnesses and evidence, on April 10. Bentley's legal team will be expected to present its defense on April 11.
Maybe I'm crazy, but that seems fair.
First, the Judiciary Committee isn't the group that will determine if Bentley is impeached. It's merely the first step – sort of like a sub-committee of a grand jury.
In a grand jury, the accused rarely puts up a defense. Instead, the prosecutor – Sharman, in this case – sets out the charges against the accused to see if reasonable people, looking at the basic evidence, believe there's enough to suspect wrongdoing occurred and a trial is warranted.
In this case, the full House will make that call. After it receives a recommendation from the Judiciary Committee.
If the House believes there's enough evidence, it sends articles of impeachment on to the Senate, where a full trial will be held. Complete with witnesses and cross examinations and evidence from both sides. And it will be the Senate, after that full trial, that determines if the Governor should be impeached and removed from office.
And all of that means that the impeachment hearings being held in the Judiciary Committee are basically a probable cause hearing. And even so, Garber and his pals will be able to answer the charges.
They have three full days to read the report and prepare (assuming they're not keeping the same schedule as our president and weekends are reserved for golf only).
The only part of this that might give you pause is that Bentley would be removed from office immediately – basically placed on administrative leave – if the House votes to impeach him. But that's the rule.
The front end of this process was not designed to be as impartial as the backend. The House's role is to investigate the Governor's potential wrongdoing and advance the process if a majority of Representatives believe there's enough evidence to do so.
Sharman's schedule seems to follow that objective, while also giving Garber and Bentley time to answer.
That hardly seems like an "off the rails" investigation that's railroading a Governor. But, again, Garber's not from around here, so he doesn't know how bad it could've been.
Ask Don Siegelman.
Opinion | That climate change hoax is killing us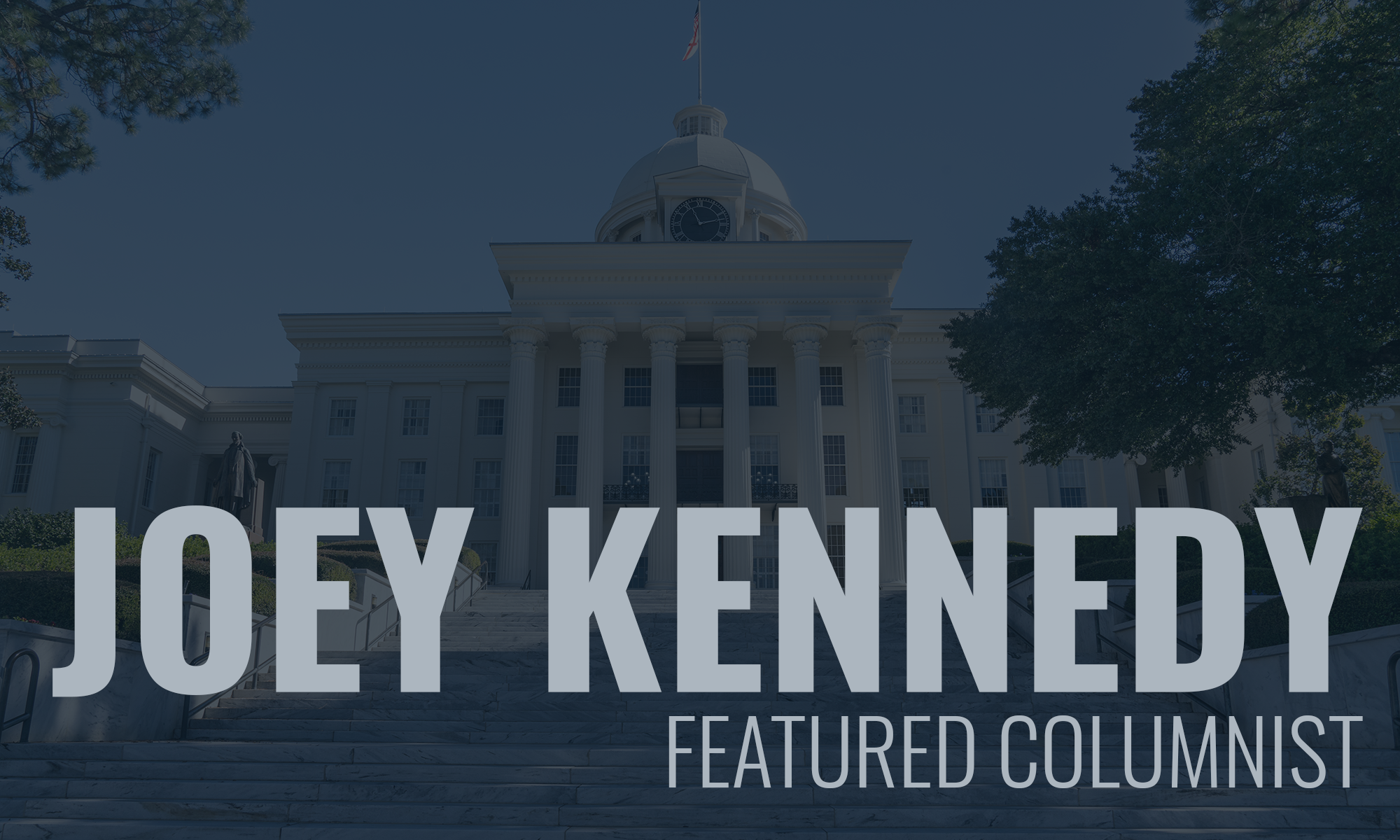 I grew up with hurricanes. For my first 11 years, my parents and I lived on the Texas Gulf Coast, near Beaumont. My father was transferred by the company he worked for, Texas Gulf Sulfur, to deep South Louisiana in 1967. We lived in Houma, in Terrebonne Parish, but Dad worked near Larose, in Lafourche Parish.
Hurricanes were regular events in Southeastern Texas and South Louisiana. Still are, but in much more frequent numbers. And Alabama gets clobbered every so often, most recently yesterday and today. Sally made landfall near Gulf Shores, and you can be assured the damage will be extensive, especially from flooding.
Flooding was a big factor in Texas hurricanes too, when I lived there. Hurricane Carla, in 1961, devastated High Island, not far from our home. Flooding was widespread. Carla was a Category 4 storm. But notably, that September, Carla was only the third named storm of the hurricane season.
This year, we're running out of names. Striking Alabama this week, only a few days after Carla struck Southeastern Texas in 1961, Sally is toward the end of the hurricane alphabet. The National Hurricane Center and World Meteorological Organization are literally running out of names for storms this year.
Earlier this week, and maybe still, there were five named storms in the Atlantic. This is only the second time on record that five named storms are in the Atlantic at the same time. And they're using up the Alphabet. The first time this happened was 1971, at a time when humans were first becoming aware of climate warming.
Little do we know, that before Sally decided to squat on Alabama, Hurricane Paulette made landfall in Bermuda on early Monday morning. There are so many hurricanes around, we can't even keep up with them.
They're like Republican scandals.
Probably more than any other indicator, hurricanes tell the story of climate change, the very real climate change that Donald Trump and many Republicans deny or call a hoax.
Like the COVID-19 Pandemic. Like so many events that Trump and Trump Republicans can't (or won't) believe. Like the corruption that permeates the Trump administration. Like the wildfires destroying the far West Coast states.
That's not climate change, claims Trump. It's because California won't sweep the forests. I call BS. Even on California being responsible for sweeping. Most of the forestland in California is federal land. Most of the burning areas are on or near federal trees. Yet, the state of California spends more money on forest management than the federal government, which owns most of the land. That's the truth. No hoax.
Trump should order secret federal teams of ICE forest sweepers to do their jobs.
The hoax from Republicans and the Trump administration is that crazy antifa hit squads are invading the West Coast to reign terror on the populations there. National security experts continue to assert that white supremacists and nationalists are the most dangerous domestic terror threat. But Trump defends those radicals – "they are very fine people" — because they hold up some mysterious white heritage above all others. If Trump is anything, he's the whitest Angry White Man ever.
Climate change is real. The coronavirus pandemic exists. White nationalists are the most serious domestic terror threat in this country.
Black lives do matter.
Yet, once again and often, Trump shows the orange-hued emperor has no clothes. As Stormy Daniels has previously said, that is not a good look.