By Chip Brownlee
Alabama Political Reporter
MONTGOMERY—Gov. Kay Ivey has appointed a new communications director—one with social conservative credentials — to work alongside her press staff on communications strategy.
Ivey announced Monday that she had appointed Joshua Pendergrass, a lawyer and Baptist pastor who has worked with former Chief Justice Roy Moore, as Communications Director.
The appointment became effective Wednesday, April 19.
"Since taking office, I have worked to fill my team with men and women of the highest integrity," Ivey said. "As we seek to restore Alabama's image, I am glad to add folks like Josh Pendergrass who will work every day to steady the ship of State and improve Alabama's image."
Pendergrass, who has served as the senior pastor at Bethany Baptist Church since 2013, was previously on the board of the Alabama Citizens' Action Program, a conservative political group in the state that opposes homosexuality, abortion, marijuana legalization and gambling.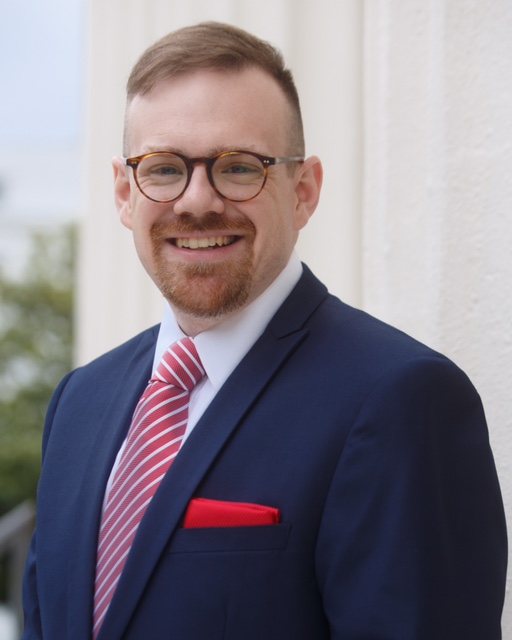 ALCAP has previously advocated for "redemptive ministry" for gay people.
Before being appointed to Ivey's office last week, Pendergrass worked in private law practice. He graduated from Lambuth University and the Thomas Goode School of Law at Faulkner University in Montgomery.
Pendergrass also briefly served as the executive director of Moore's Foundation for Moral Law, a nonprofit conservative legal organization that provides legal representation in religious liberties cases. The organization has participated in cases advocating against LGBT rights.
Moore, famous for his opposition to LGBT rights, founded the organization in 2002 and serves as its president emeritus. While working at the outspoken anti-LGBT foundation, Pendgrass assisted with a case in California against a law that banned gay conversion therapy. A pastor there sued the state of California in 2012 after the law was implemented, claiming that the State violated his First and Fourteenth Amendment rights.
Pendgrass, whose name appears on a written brief in the case, told the Montgomery Advertiser on Monday that he only copy-edited the brief. He said the brief was filed early in his tenure, and he didn't write it, according to the Advertiser.
"That was the position of the Foundation," Pendergrass told the Advertiser. "As lawyers, we take the position of clients."
---
Email Chip Brownlee at [email protected] or follow him on Twitter.