Unlike bingo, Fanduel requires skill

By Josh Moon
Alabama Political Reporter
You can't win at Fanduel.
That's not a generic "you." I mean, you – the person reading this. The person who has never played a daily fantasy sports game.
If you and I competed against each other in a game, I would beat you 100 times out of 100. And barring some freak of nature, it wouldn't be close.
Yet, some in our Legislature would have you believe that these daily fantasy contests are on the same level as all other gambling — that everyone who plays has the same tiny opportunity to win, the same giant opportunity to lose. Don't fall for that nonsense.
Daily fantasy sports are gambling only in the sense that the Stock Market is gambling. Which is to say, that if you know what you're doing and follow the data, there's not much of a gamble to it.
A bill in Alabama's Legislature would legalize and regulate those contests in the State. It lacks only passage in the Senate and a signature from Gov. Kay Ivey to become law, but as usual, whenever we venture anywhere near the world of gambling, there are (intentional?) misperceptions of these games.
So, let's clear up a few of those.
First off, yes, smart people can and do lose money. Yes, the unexpected can occur. Yes, you can get lucky and win, or lose.
But daily fantasy sports contests, like the Stock Market, are won by people who do their homework, who know sports stats, who have access to in-depth data, who put forth the time and effort necessary to win.
Hell, that was one of the knocks against the games – that clueless fans were joining up to play and losing consistently to the experts. That's why sites like Fanduel started posting the experience levels of those competing and providing an account of how many experienced players are participating in each contest.
Because the more experienced players – the ones who play dozens of times per day and invest large sums of money into the games – have advantages, just like the biggest Wall Street investors do.
They have computer programs that factor in all sorts of variables, including the individual players' histories against each other, the weather, the stadium types, the time of year, the time of day, even whether some players have experienced recent injuries and how the rehab from those injuries has affected his statistics.
All of that info goes into the hopper and the computer spits out the best statistical lineup that will fit under each contest's salary cap.
It's not a sure thing, just as an in-depth market analysis doesn't guarantee profits on a stock market investment. But it's pretty close.
When daily fantasy sports were legal in Alabama, I played, well, daily. Multiple games per day, usually sticking to the low-end games — $1 to $5 entry fees – because that's where the least experienced players congregate.
I don't use the fanciest, most expensive analytical data, but I do use a scaled back version. I won way more than I lost.
Is that gambling?
Yes, but with a little "g". The same sort of thing as dog or horse race wagering, which are both legal in Alabama.
Gambling with a big "G" is putting random numbers on a card and hoping the right ping-pong balls jump out for you. Or putting cash into a machine, punching a button and hoping that the wheels line up just right. Or sitting in a smoke-filled room marking numbers on a card as ping-pong ball numbers are called out.
The only thing you can personally do to increase your odds on those games is rub a rabbit's foot faster.
Yet, we've legalized one of those big-G games: traditional bingo – the kind little old ladies play in smoke-filled rooms for cash prizes. (We also have a couple of counties that have legalized electronic bingo, but the Mississippi Indians (allegedly) bought the Governor before last and the Poarch Creek Indians have (allegedly) bought off the rest of the State's lawmakers, so suddenly our Supreme Court justices can't read law books).
We also have three pretty large Indian casinos that rake in $500 million per year in profits, so it's obvious our aversion to gaming stops at the door of the State House.
All of that is gambling. None of it requires any skill past having the dexterity to put money into a machine.
So, let's stop with the dumb ploys. Let people enjoy the entertainment they choose.
Opinion | Senate and congressional runoffs next week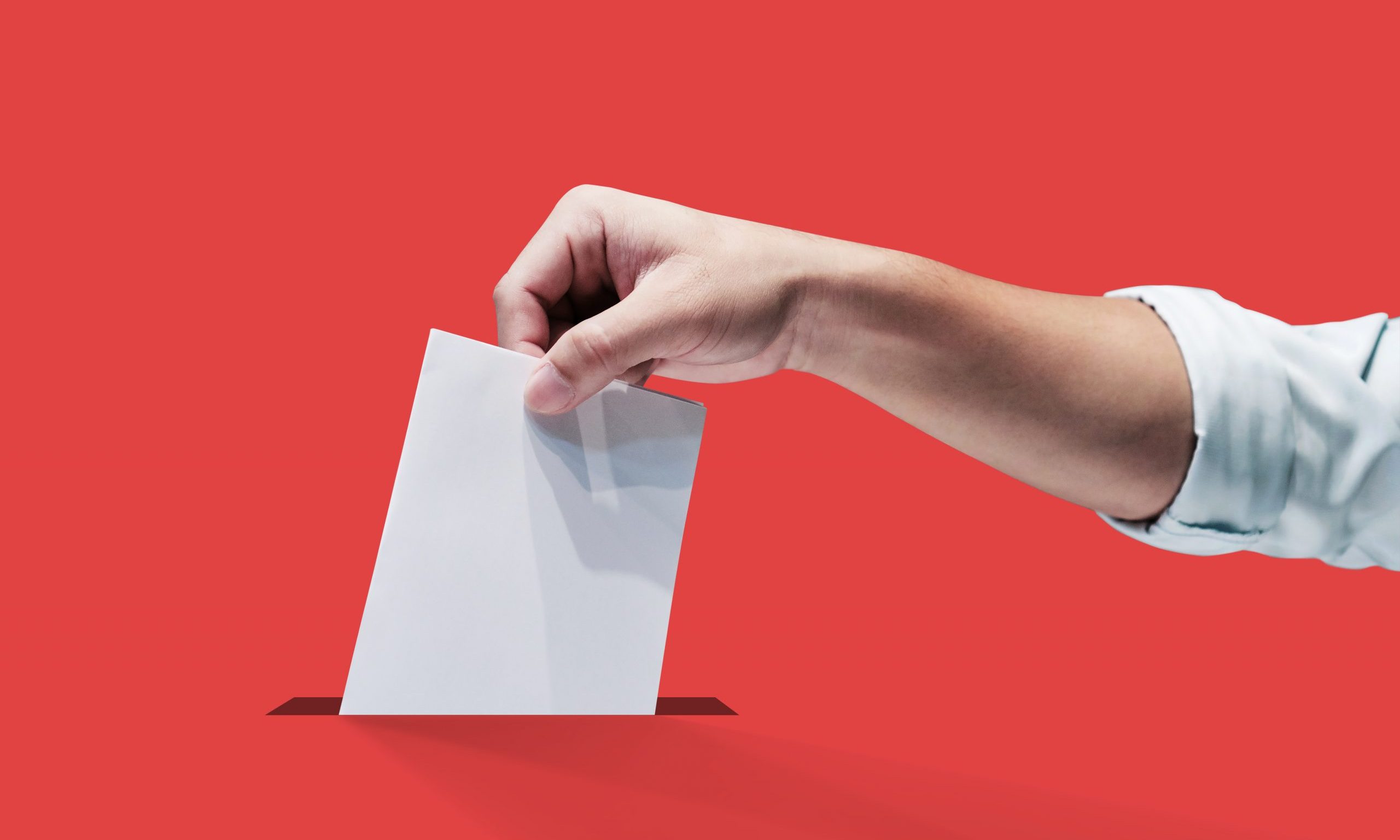 Believe or not, coronavirus notwithstanding, we have three important GOP runoffs next Tuesday.  You will go back to the polls to elect two Congressmen and a United States Senator.  That is assuming that you go vote and are not afraid of germs.
It will be interesting to see how the turnout is on July 14.  Mostly older folks, like me, are the ones that vote in all elections and we have been told for four months not to congregate or get around other people.  There could be some concern among older voters about getting out and going to the polls. Also, most of the poll workers are retired volunteers.
There is an open Congressional Seat in District 2.  Dothan businessman, Jeff Coleman, is the favorite.  He garnered close to 40 percent of the vote against a large field of candidates including former Attorney General Troy King, who finished fourth.  Former Enterprise State Representative, Barry Moore, finished second with 20 percent and will face Coleman in the runoff next week.  This seat is comprised of the Montgomery, Autauga, Elmore River Region area coupled with the Wiregrass.  The seat has been held by Montgomery Republican, Martha Roby, for 10 years.  She chose not to seek reelection.  It is surprising that the two combatants who made the runoff, Jeff Coleman and Barry Moore, hail from the Wiregrass and most of the people are in the River Region.  
Coleman has had a substantial campaign dollar advantage over Moore and the entire field running for this open seat. However, Moore has received a $550,000 gift from an innocuous Washington political action committee that has pummeled Coleman with negative ads. This contribution may make this race close.
The 1st District Mobile/Baldwin area seat is also up for grabs, literally.  This is the seat open by the departure of Bradley Byrne, who opted to run for the U.S. Senate. The two aspirants who wound up in the runoff, are veteran Mobile County Commissioner and businessman Jerry Carl and former Mobile State Senator Bill Hightower.  They finished in a dead heat with Carl getting 39 percent and Hightower 38 percent of the vote on March 3.  This one will be close and interesting.  My guess is that Jerry Carl wins this runoff. He received some late important endorsements in the waning days.
The marquee event will be the GOP runoff for the U.S. Senate between former Senator Jeff Sessions who sat in this seat for 20 years and former Auburn football coach, Tommy Tuberville.  This one will also be close.  The two conservative gentlemen finished in a virtual tie on March 3.
The winner may be the one who took the best advantage of the three-and-a-half-month hiatus.  They each could have and should have simply used the phone to call every single potential Republican voter in the state.
They could have taken a page from the playbook of the most prolific politician in Alabama history, one George C. Wallace.  He would keep the telephone glued to his ear.  Wallace would constantly call people on the phone 8-10 hours a day.  He would call you at all hours of the day and night.  Tuberville and Sessions should have used this method of campaigning without getting out of quarantine mode.  One-on-one old-fashioned campaigning and asking people for their vote goes a long way in Alabama politics.  It always has and it always will.  Folks like to be asked for their vote.
Tuberville has outworked Sessions in old fashioned one-on-one campaigning.  Although Tuberville is a novice to Alabama geographically and politically, he has traversed the state and met a lot of folks in a grassroots campaign style.  He is a very likeable fellow and sells well personally.  He did well in the rural areas in the first primary.  It helped him immensely, probably more than he realized, with the endorsement and full support of the Alabama Farmers Federation.  
If Tuberville wins, he needs to ask for a seat on the Senate Agriculture Committee.  We have not had a senator on the Ag Committee since the late Howell Heflin, who was Chairman of the Senate Agriculture Committee.  By the way, this seat that Sessions held for 20 years and is running for again and Coach Tuberville is aspiring to, is the seat held by the late Senator Heflin for 18 years.
This runoff has the potential to have a low turnout due to trepidation from older voters and it will be hot as blazes in mid-July.
Y'all vote. See you next week.