Unlike bingo, Fanduel requires skill

By Josh Moon
Alabama Political Reporter
You can't win at Fanduel.
That's not a generic "you." I mean, you – the person reading this. The person who has never played a daily fantasy sports game.
If you and I competed against each other in a game, I would beat you 100 times out of 100. And barring some freak of nature, it wouldn't be close.
Yet, some in our Legislature would have you believe that these daily fantasy contests are on the same level as all other gambling — that everyone who plays has the same tiny opportunity to win, the same giant opportunity to lose. Don't fall for that nonsense.
Daily fantasy sports are gambling only in the sense that the Stock Market is gambling. Which is to say, that if you know what you're doing and follow the data, there's not much of a gamble to it.
A bill in Alabama's Legislature would legalize and regulate those contests in the State. It lacks only passage in the Senate and a signature from Gov. Kay Ivey to become law, but as usual, whenever we venture anywhere near the world of gambling, there are (intentional?) misperceptions of these games.
So, let's clear up a few of those.
First off, yes, smart people can and do lose money. Yes, the unexpected can occur. Yes, you can get lucky and win, or lose.
But daily fantasy sports contests, like the Stock Market, are won by people who do their homework, who know sports stats, who have access to in-depth data, who put forth the time and effort necessary to win.
Hell, that was one of the knocks against the games – that clueless fans were joining up to play and losing consistently to the experts. That's why sites like Fanduel started posting the experience levels of those competing and providing an account of how many experienced players are participating in each contest.
Because the more experienced players – the ones who play dozens of times per day and invest large sums of money into the games – have advantages, just like the biggest Wall Street investors do.
They have computer programs that factor in all sorts of variables, including the individual players' histories against each other, the weather, the stadium types, the time of year, the time of day, even whether some players have experienced recent injuries and how the rehab from those injuries has affected his statistics.
All of that info goes into the hopper and the computer spits out the best statistical lineup that will fit under each contest's salary cap.
It's not a sure thing, just as an in-depth market analysis doesn't guarantee profits on a stock market investment. But it's pretty close.
When daily fantasy sports were legal in Alabama, I played, well, daily. Multiple games per day, usually sticking to the low-end games — $1 to $5 entry fees – because that's where the least experienced players congregate.
I don't use the fanciest, most expensive analytical data, but I do use a scaled back version. I won way more than I lost.
Is that gambling?
Yes, but with a little "g". The same sort of thing as dog or horse race wagering, which are both legal in Alabama.
Gambling with a big "G" is putting random numbers on a card and hoping the right ping-pong balls jump out for you. Or putting cash into a machine, punching a button and hoping that the wheels line up just right. Or sitting in a smoke-filled room marking numbers on a card as ping-pong ball numbers are called out.
The only thing you can personally do to increase your odds on those games is rub a rabbit's foot faster.
Yet, we've legalized one of those big-G games: traditional bingo – the kind little old ladies play in smoke-filled rooms for cash prizes. (We also have a couple of counties that have legalized electronic bingo, but the Mississippi Indians (allegedly) bought the Governor before last and the Poarch Creek Indians have (allegedly) bought off the rest of the State's lawmakers, so suddenly our Supreme Court justices can't read law books).
We also have three pretty large Indian casinos that rake in $500 million per year in profits, so it's obvious our aversion to gaming stops at the door of the State House.
All of that is gambling. None of it requires any skill past having the dexterity to put money into a machine.
So, let's stop with the dumb ploys. Let people enjoy the entertainment they choose.
Opinion | What in the world are people thinking?
"Some of us don't take the virus seriously. Until it directly impacts us. And then we speak with regret."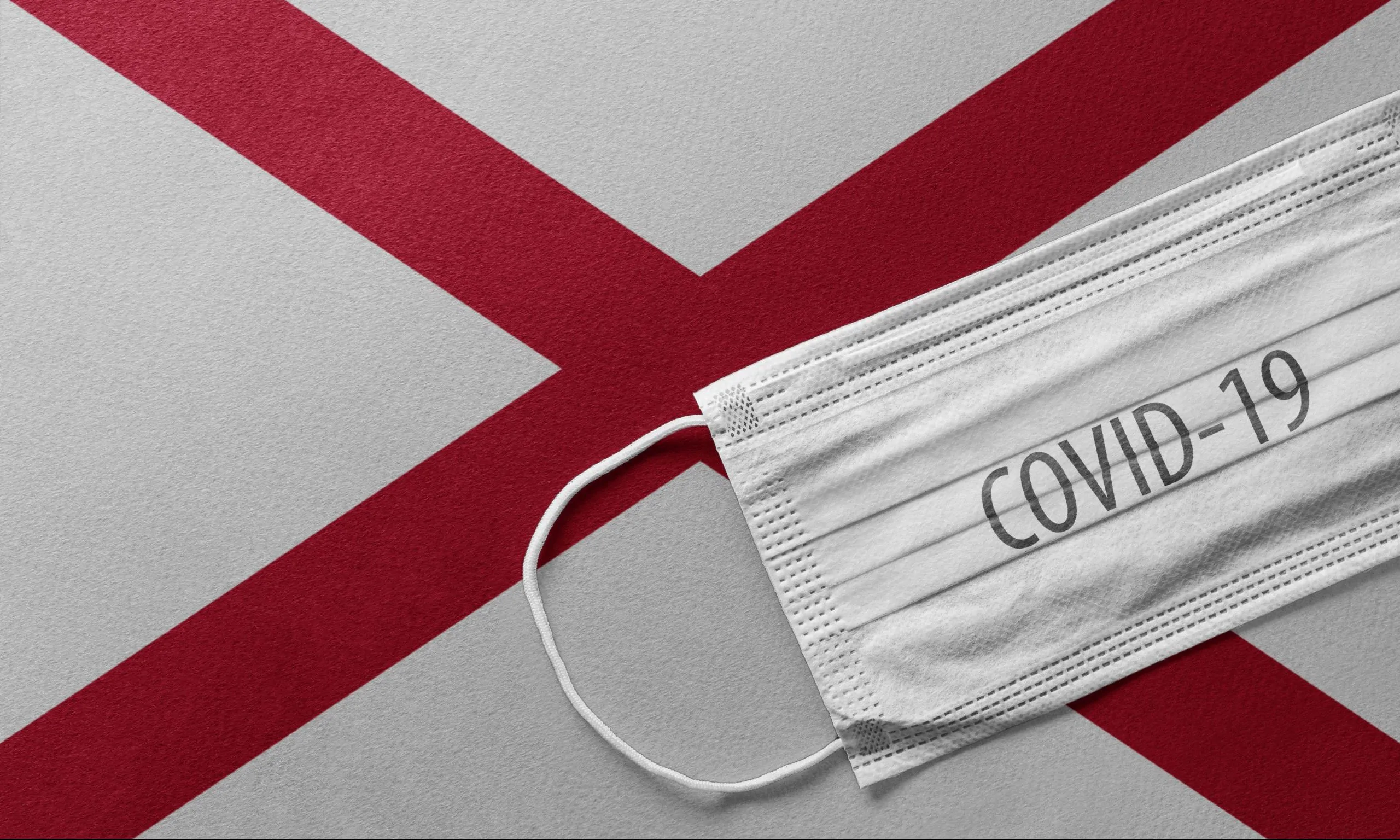 Here some of us are, waiting fearfully for the Thanksgiving surge of the coronavirus. Hospitals are full. New cases are setting records. Deaths are soaring. And then, Christmas is coming. What a holiday season, right? But it's our own fault. We're impatient. Some of us don't even take the virus seriously. Until it directly impacts us or a family member or a friend. And then we speak with regret.
I'd rather regret a disturbed holiday season than regret losing my wife, who has underlying health conditions that could make a bout with COVID-19 deadly.
I was on the Next Door website the other day, and I saw somebody asking for recommendations for a personal chef who can cook a Christmas dinner. At her home. For her family and 10 to 12 other couples. That's more than 20 people, gathering inside a home, at dinner, on Christmas.
Don't do it, I wanted to respond. But I didn't. If that person wanting a Christmas dinner is planning a meal for two dozen people, a suggestion that she postpone wasn't going to do anything but make her angry.
I get plenty of pushback already because I always wear a mask outside my home or car, or when I'm at a drive-through, or when I meet a delivery person at my porch. I hear from readers who, after one of my columns warning of the consequences of letting down our guard during the pandemic, tell me I shouldn't be afraid of a virus that the vast majority of people recover from.
Yeah, that's true. And it's also true that the virus kills at higher rates than the flu or many other diseases. Yeah, no need to be afraid. Unless it's you who brings the disease into an environment where at-risk persons live. Or unless it's your wife or mom or dad or brother or sister or good friend or another relative that gets sick. And dies.
I have a close friend who is about to enter her fifth semester of nursing school, and she's already told me, with resignation, that she expects that she'll get COVID at some point. And she'll be in line for an early vaccine.
Why are we so impatient that we cannot bear to postpone big Thanksgiving Day lunches or Christmas night dinners? What is it about us that we refuse to look ahead, knowing that if we do contract the virus, we could beat it and still have chronic health problems that dog us for the rest of our lives?
Why aren't we more afraid? So afraid that we don't look at wearing a mask as giving up some constitutional right, even as we wear shirts and pants and shoes every day?
As of this writing, the virus had claimed more than 271,000 lives in the United States. It has killed more than 3,630 in Alabama. In the state's largest population area, Jefferson County, more than 500 people have died.
Does that matter to the great majority of people? You wouldn't think so by looking at how our national and state leaders are handling things.
Children tend to recover quickly from the virus; well, at least those who it doesn't kill. But pushing to keep schools open during a huge surge without the proper PPE, social distancing, and safety measures in place, isn't going to protect the teachers, janitors, school nurses, and administrators who have to be there with those kids.
Yeah, I miss going out to eat, watching UAB play basketball, visiting with friends, and going to a play or movie. But I don't miss them enough to give in to my wishes because I'm just tired of the pandemic.
Holding classes on Zoom is exhausting. Attending classes on Zoom isn't the best way to learn.
But you can't learn anything if you're dead or, even worse, you get the disease and kill somebody else because you're careless.
A personal chef for 10 to 12 couples at a Christmas dinner? What in the world are people thinking?