Unlike bingo, Fanduel requires skill

By Josh Moon
Alabama Political Reporter
You can't win at Fanduel.
That's not a generic "you." I mean, you – the person reading this. The person who has never played a daily fantasy sports game.
If you and I competed against each other in a game, I would beat you 100 times out of 100. And barring some freak of nature, it wouldn't be close.
Yet, some in our Legislature would have you believe that these daily fantasy contests are on the same level as all other gambling — that everyone who plays has the same tiny opportunity to win, the same giant opportunity to lose. Don't fall for that nonsense.
Daily fantasy sports are gambling only in the sense that the Stock Market is gambling. Which is to say, that if you know what you're doing and follow the data, there's not much of a gamble to it.
A bill in Alabama's Legislature would legalize and regulate those contests in the State. It lacks only passage in the Senate and a signature from Gov. Kay Ivey to become law, but as usual, whenever we venture anywhere near the world of gambling, there are (intentional?) misperceptions of these games.
So, let's clear up a few of those.
First off, yes, smart people can and do lose money. Yes, the unexpected can occur. Yes, you can get lucky and win, or lose.
But daily fantasy sports contests, like the Stock Market, are won by people who do their homework, who know sports stats, who have access to in-depth data, who put forth the time and effort necessary to win.
Hell, that was one of the knocks against the games – that clueless fans were joining up to play and losing consistently to the experts. That's why sites like Fanduel started posting the experience levels of those competing and providing an account of how many experienced players are participating in each contest.
Because the more experienced players – the ones who play dozens of times per day and invest large sums of money into the games – have advantages, just like the biggest Wall Street investors do.
They have computer programs that factor in all sorts of variables, including the individual players' histories against each other, the weather, the stadium types, the time of year, the time of day, even whether some players have experienced recent injuries and how the rehab from those injuries has affected his statistics.
All of that info goes into the hopper and the computer spits out the best statistical lineup that will fit under each contest's salary cap.
It's not a sure thing, just as an in-depth market analysis doesn't guarantee profits on a stock market investment. But it's pretty close.
When daily fantasy sports were legal in Alabama, I played, well, daily. Multiple games per day, usually sticking to the low-end games — $1 to $5 entry fees – because that's where the least experienced players congregate.
I don't use the fanciest, most expensive analytical data, but I do use a scaled back version. I won way more than I lost.
Is that gambling?
Yes, but with a little "g". The same sort of thing as dog or horse race wagering, which are both legal in Alabama.
Gambling with a big "G" is putting random numbers on a card and hoping the right ping-pong balls jump out for you. Or putting cash into a machine, punching a button and hoping that the wheels line up just right. Or sitting in a smoke-filled room marking numbers on a card as ping-pong ball numbers are called out.
The only thing you can personally do to increase your odds on those games is rub a rabbit's foot faster.
Yet, we've legalized one of those big-G games: traditional bingo – the kind little old ladies play in smoke-filled rooms for cash prizes. (We also have a couple of counties that have legalized electronic bingo, but the Mississippi Indians (allegedly) bought the Governor before last and the Poarch Creek Indians have (allegedly) bought off the rest of the State's lawmakers, so suddenly our Supreme Court justices can't read law books).
We also have three pretty large Indian casinos that rake in $500 million per year in profits, so it's obvious our aversion to gaming stops at the door of the State House.
All of that is gambling. None of it requires any skill past having the dexterity to put money into a machine.
So, let's stop with the dumb ploys. Let people enjoy the entertainment they choose.
Print this piece
Opinion | Instead of fixing a school for military kids, how about just fixing the schools for all kids?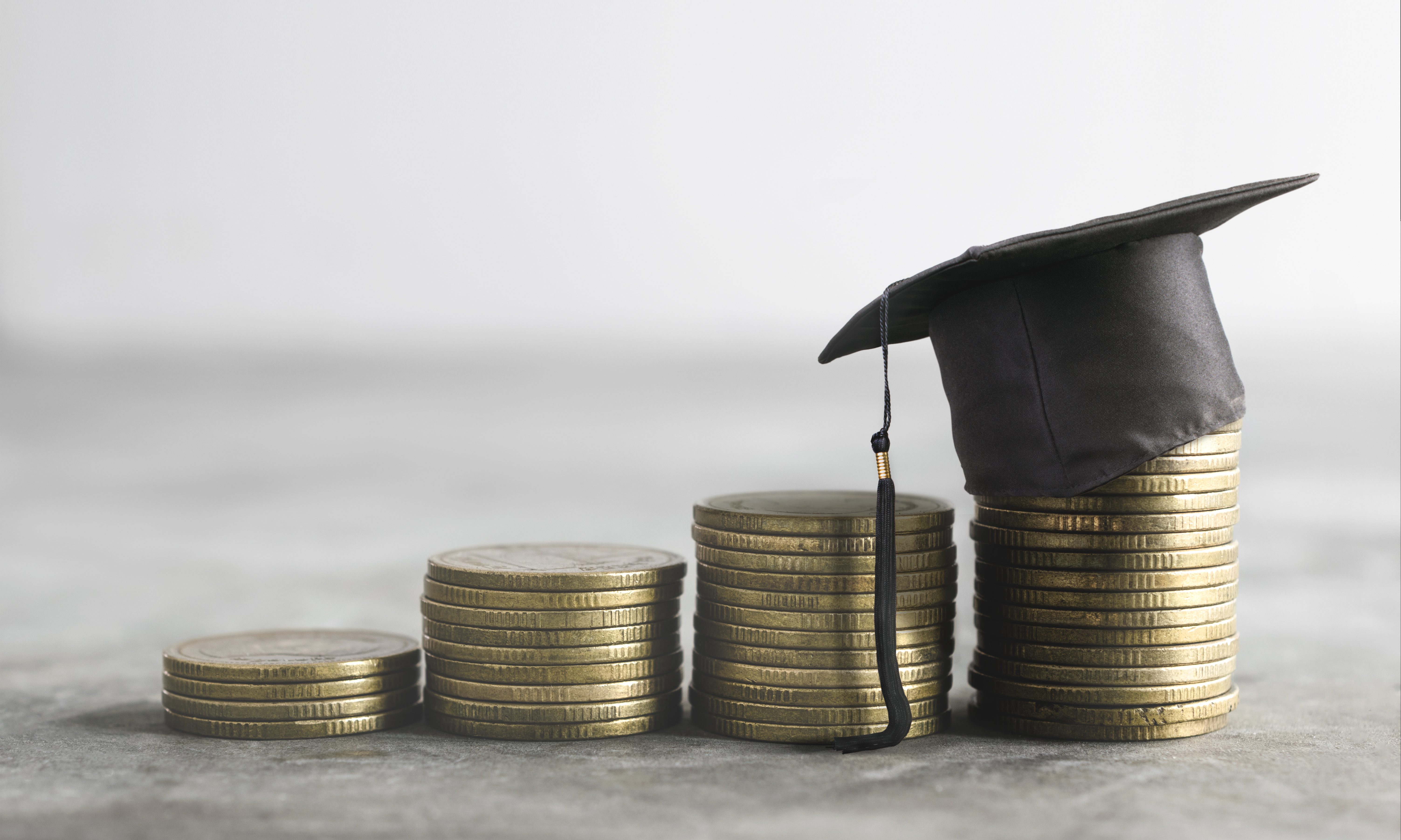 The education of police officers' kids isn't worth any extra effort. 
Same for the kids of nurses and firefighters. Ditto for the kids of preachers and social workers. 
No, in the eyes of the Republican-led Alabama Legislature, the children of this state get what they get and lawmakers aren't going to go out of their way to make sure any of them get a particularly good public education. 
Except, that is, for the kids of active duty military members stationed at bases in this state. 
They matter more. 
So much so that the Alabama Senate last week passed a bill that would create a special school to serve those kids — and only those kids. To provide those kids — and only those kids — with a quality education. 
An education better than the one available right now to the thousands of children who attend troubled school systems, such as the one in Montgomery. 
The charter school bill pushed by Sen. Will Barfoot at the request of Lt. Gov. Will Ainsworth carves out a narrow exception in the Alabama Charter School law, and it gives the right to start a charter school located at or near a military base — a school that will be populated almost exclusively (and in some cases, absolutely exclusively) by the kids of military members. 
The explanation for this bill from Barfoot was surprisingly straightforward. On Tuesday, Ainsworth's office sent information packets around to House members to explain the necessity of the bill. 
In each case, the explanation was essentially this: the Maxwell Air Force Base folks don't like the schools in Montgomery and it's costing the state additional federal dollars because top-level personnel and programs don't want to be in Montgomery. 
And in what has to be the most Alabama response to a public education problem, the solution our lawmakers came up with was to suck millions of dollars out of the budget of the state education department budget and hundreds of thousands out of the budget of a struggling district and use it to build a special school that will provide a better level of education to a small group of kids simply because it might generate more federal tax dollars. 
And because having your name attached to a bill that supposedly aids the military looks good, so long as no one thinks about it too hard. 
But in the meantime, as this special school is being built, the hardworking, good people of Montgomery — some of them veterans and Reservists themselves — are left with a school district that is so recognizably bad that the Legislature is about to build a special school to accommodate these kids. 
Seriously, wrap your head around that. 
Look, this will come as a shock to many people, but I like Will Ainsworth. While we disagree on many, many things, I think he's a genuine person who believes he's helping people. 
The problem is that he is too often surrounded by conservatives who think every issue can be solved with a bumper sticker slogan and screaming "free market!" And who too often worry too much about the political optics and too little about the real life effects. 
And Montgomery Public Schools is as real life as it gets. 
Right now, there are nearly 30,000 kids in that system. And they need some real, actual help — not the window dressing, money pit BS they've been handed so far through LEAD Academy and the other destined-for-doom charters. And they sure as hell don't need a special charter for military kids to remind them that the school system they attend isn't good enough for the out-of-towners. 
Stop with the facade and fix the school system. 
You people literally have the power and the money to do this. Given the rollbacks of tenure laws and the passage of charter school laws and the Accountability Act, there is nothing that can't be done. 
Listen to your colleagues on the other side, who took tours recently of charter schools in other states — charters that work with underprivileged students and that have remarkable success rates. Hell, visit those charters yourself. Or, even better, visit some states that have high performing public schools in high poverty areas, and steal their ideas. 
But the one thing you cannot do is leave children behind. Whatever your solution, it cannot exclude some segment of the population. It cannot sacrifice this many to save that many. 
That sort of illogical thinking is what landed Montgomery — and many other areas of the state — in their current predicaments. Carving out narrow pathways for a handful of students has never, ever worked. 
Let's stop trying it.
Print this piece