It's never racism in the Alabama Legislature

By Josh Moon
Alabama Political Reporter
It's never racism.
So, just stop it with that. You're ruining racism for the people who really experience it – the kind where someone burns a cross in your yard, makes you drink from a different water fountain, won't let you sit in the front of the bus, makes your kids attend a different school.
You know, real racism.
Not an email.
An email isn't racist. Be serious. That was a joke – an innocent attempt at lightening the mood.
That's all Rep. Lynn Greer's email – the one about training monkeys — was about on Wednesday. A simple joke.
Hell, he didn't even write it. It's an old, well-known study about learned behavior and the pack mentality. And that's why Greer was sending it around.
Because if there's one thing the Alabama Legislature is famous for, it's Legislators passing around scientific studies in the hopes of making the most intelligent decisions when deeply considering the pieces of legislation that pass before them.
OK, that's a lie. Most of Alabama lawmakers don't pass around scientific studies even when they're voting on science-related issues. And in many cases, they willingly and ignorantly take positions exactly opposite of that of the scientific community.
Still, that doesn't mean Greer's email about the training of monkeys was racist.
Sure, it was sent during a time when the Legislature was busy arguing over a redistricting issue that has bogged down both houses because lawmakers can't agree on the split of predominantly white and predominantly black districts. There was a very heated exchange over the issue to start the morning on Wednesday.
But still, that doesn't mean it was racism.
OK, it's true enough that the "study" referenced in the email never happened, despite the Alabama GOP, with the help of its fixer, David Azbell, sending out a statement with a number of links showing that the "study" was referenced often in various publications.
And yes, one of those links provided in the statement from Greer linked to a psychologytoday.com post, which was written to specifically point out that the study never happened.
Still, it's not racism.
Because it's never, ever racism.
It's not racism when black voters are stacked and packed into districts to ensure that they won't influence white, Republican control of Alabama's State Government.
It's not racism when lawmakers draw a white Republican into Jefferson County to ensure the party maintains control over the blacks.
It's not racism when the GOP forces through a voter-ID law that will literally stop no fraud, ignore the most common fraud and disenfranchise hundreds of thousands of black voters.
It's not racism when the Governor and GOP leadership back a plan to close driver's license offices, which issue the aforementioned IDs, in most majority-black counties.
It's not racism when the Alabama GOP leadership makes every effort for years to close the legally-operating casinos in majority-black counties – shutting down the only real job-producing businesses in those counties and crippling schools and government services.
It's not racism when lawmakers set up a system to legally embezzle public school money and hand it to private schools, allowing the wealthy a tax break and leaving poor, minority students stuck in the underperforming and even more poorly-funded schools.
It's not racism when Alabama's lawmakers refuse to change embarrassing, decades-old language in the State Constitution that prevents wealthy land owners (read: plantation owners) from paying for the education of black children.
It's not racism when a good chunk of this Session – in 2017 – was devoted to preserving Confederate monuments – the country's original participation trophies.
It's not racism when bills sponsored for years by black lawmakers to reform criminal sentencing and end judicial override fail time and again, but identical bills sponsored by white Republicans sail through on the first try.
It's not racism when a House member proclaims – out loud and during a committee meeting – that minorities' poor decisions are the reason they're three times more likely to be arrested for a crime that whites commit at a much higher rate.
None of that is racism.
Because in the Alabama Legislature, it's never, ever racism.
Even when it clearly is.
Print this piece
Opinion | Dodge the Economic Impact Payment card fees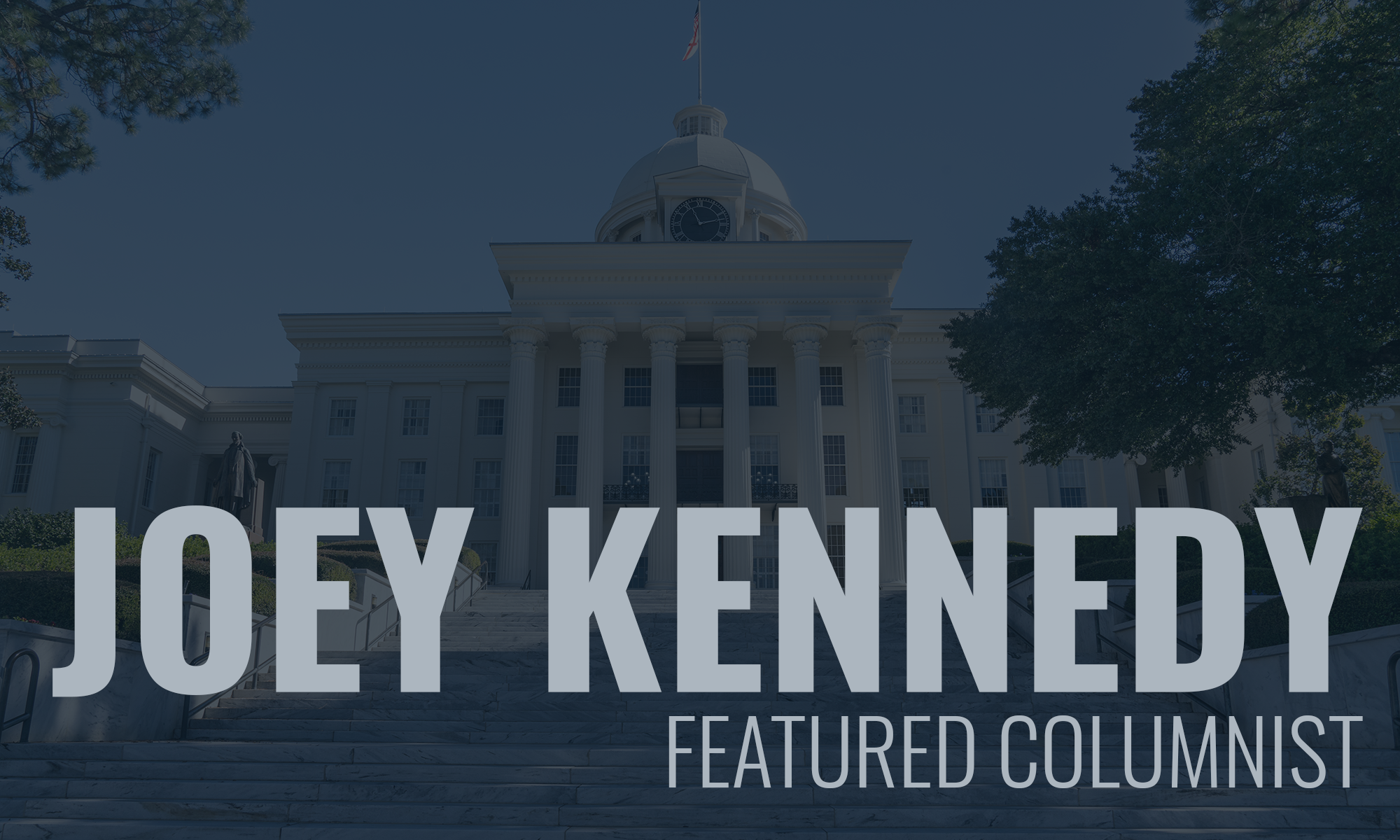 My wife received her $1,200 stimulus payment as a direct deposit several weeks ago. I did not get one, even though we file a joint income tax return, she makes more money than I, and our money is deposited into the same bank account.
I just figured there was some kind of mix-up. That's fine; mostly I'm patient when I'm getting "free" money. I'm not teaching this summer, so the money will come in handy when it comes.
Then this week, a lawyer friend and his wife received their stimulus money on a prepaid debit card. Luckily, my lawyer friend is a lawyer. He always reads the fine print.
More than likely, I would have thrown the fine print part of the stimulus in the trash, and maybe the debit card, too, because the whole thing looks like some sort of scam. And my friend says that in some ways, it is.
About 4 million of the debit cards were sent out by "Money Network Cardholder Services," with a return address in Omaha, Neb. They are issued by MetaBank, N.A. There is no indication on the envelope that this is indeed the stimulus money approved by Congress. There is a flier inside that says "Enclosed is your Economic Impact Payment Card." According to reports, the debit cards have been tossed into the garbage by people who think they are some elaborate scam or a solicitation for one of those high-interest credit cards.
They are valid, and your money is loaded onto them for you to spend like any Visa card. Except there are some catches, and this is what my friend is miffed about. He believes unsophisticated folks (that could be me) and marginalized people who receive the cards will succumb to the various fees that an unaware card user can incur.
Most services have no cost. Buy what you want, call for a balance inquiry, transfer the funds to your personal bank account, and use in-network ATMs that carry the AllPoint brand and you won't be charged.
However, there are fees for using out-of-network, domestic ATMs ($2 after the first withdrawal), $3 for ATM withdrawals in another country, even getting a balance from your ATM, either in-network, out-of-network, domestic and international (25 cents a pop).
If your card is lost or stolen, you'll pay for that as well. It'll cost $7.50 for a new card, and if you want it expedited, that'll be $17. If I lose my bank's debit card, or if the card is stolen (both of which have happened to me), my bank replaces the card for free in about five days. If you lose your "economic impact payment card," it could cost you $24.50 to have it replaced in a timely manner.
And here's where you can really run up charges: If you use a bank teller for a cash withdrawal on the card, there's no charge for the first withdrawal, but $5 for subsequent withdrawals using a teller.
If only a small percentage of users end up paying fees because they used the wrong ATM or prefer to get their cash from a human teller, that could add up to millions of dollars for somebody up the line, and that somebody is not going to be you or me.
I'm not complaining. I'm just urging caution if you're one of the millions of people who received one of these debit cards. Be aware they are coming and don't fall into the fee-trap that comes with them.
I'm no financial wiz – my family and friends can attest to that – but if I get one of those debit cards, I'm just going to transfer the whole amount into our checking account. If you don't have a bank account, and many people don't, I would just cash it out then cut up the card.
But be aware these cards are going out, and if you're waiting on your stimulus check, you might get a debit card instead. Don't throw it away. Buy something. It's what they want you to do.
Joey Kennedy, a Pulitzer Prize winner, writes a column each week for Alabama Political Reporter. Email: [email protected]
Print this piece