Alabama government: It's not about you

By Josh Moon
Alabama Political Reporter
It's probably worth remembering that Alabama's Legislators work for you.
The men and women who roam the halls of the State House, crafting legislation (or, more likely, copying it verbatim from some lobbyist) and running Alabama are representatives of us. All of us.
That means they're supposed to be in Montgomery doing what we want, taking care of our needs.
I'll pause while you recover from laughing hysterically.
With the 2017 Regular Session now in the books, and as I looked down the list of bills that either did or didn't pass, I was struck by how little of what passed actually mattered to the largest demographics and how much of what failed actually did.
This State is filled with lower-middle and middle class workers – regular folks who wake up every morning and trudge off to a job somewhere, dropping their 1.5 kids off on their way, and hoping like hell that the car holds up another year or the dog doesn't need a vet anytime soon.
That's 75 percent of Alabamians. Just some folks trying to stretch a paycheck, make it all work out every month.
So, why is the State's biggest voting demographic so horribly represented in the Legislature?
Let's break this down by looking at the Legislation that failed and passed.
First off, let's get all of the pandering/religious/racist/bigoted bills out of the way. That includes any version of bills that sought to "put Jesus back in our schools" or ridicule children who are a little different or illegally gerrymander voting districts (again) or prevent gay couples from adopting from agencies that never would have served them anyway.
Those bills are dumb. And they serve only to divide the State's largest voting bloc.
We would never have to endure another of those idiotic bills if we could enjoy and respect America's freedom of religion laws and simply treat others with the same dignity and respect we demand.
By eliminating those bills, we just cut the session by 80 percent.
Here's what we're left with: In addition to two budgets that were mostly set before the Session started (with one being propped up AGAIN by one-time money), there was a bill to protect Confederate monuments, one to speed up executions, one to decriminalize Midwifery, one to force Autism therapy coverage for kids, one to ban judicial override and a "jobs" bill.
Now, credit where it's due, covering Autism therapy and banning judicial override do help the average Alabamian. We could certainly quibble over the Autism therapy bill's cap for coverage at 18-years-old, since the therapy aids Autistic adults as much as kids, but, baby steps.
On the other hand, speeding up executions – in a state where nine death row inmates have been exonerated well after their convictions – and protecting the same sort of racist monuments that are being removed in other states do little to aid the working Alabamian. In fact, they mostly hurt us.
And then there's what didn't pass: the church daycare bill, a lottery bill, ethics reform, a gas tax and prison reform.
Let me sum that up: Our representatives chose money over children, can't figure out how to pay their bills, love being able to skim for their own pockets without anyone looking too hard, can't afford to fic the potholes and are, as is so often the case in Alabama, awaiting a federal judge to tell them how to do the right thing.
But we did figure out a way – through the re-upping of the Alabama "jobs" act – to funnel more taxpayer money to highly profitable corporations so they'll come here and attempt to exploit our workers (Just a note: when a politician in this State talks about "cheap labor," he or she is talking about you).
Somehow, $4 more per month on health insurance plans was too much to fork over to properly care for 18-year-olds with Autism, but we're cool dishing out $300 million annually in incentives (often straight cash) to businesses.
That's because it's not about us. It never is.
If it was, that $300 million would already be funneled back into our public education system to ensure classrooms weren't overcrowded and that kids were receiving the highest quality education around. Better schools producing a better-educated workforce would bring more companies than doling out legal bribes.
Or it could be going to pay for Medicaid expansion that would have brought thousands more jobs, kept hospitals open and created a healthier populace. Because you know what relocating companies love? A healthy workforce.
Or that $300 million could be going to daycare programs or to fund road projects or to better staff our courts. Because those things matter a lot to the regular Alabamian.
But it's not about us.
It never is.
Opinion | The blackest Black Friday ever
"The coming weeks are going to be difficult, no doubt about that."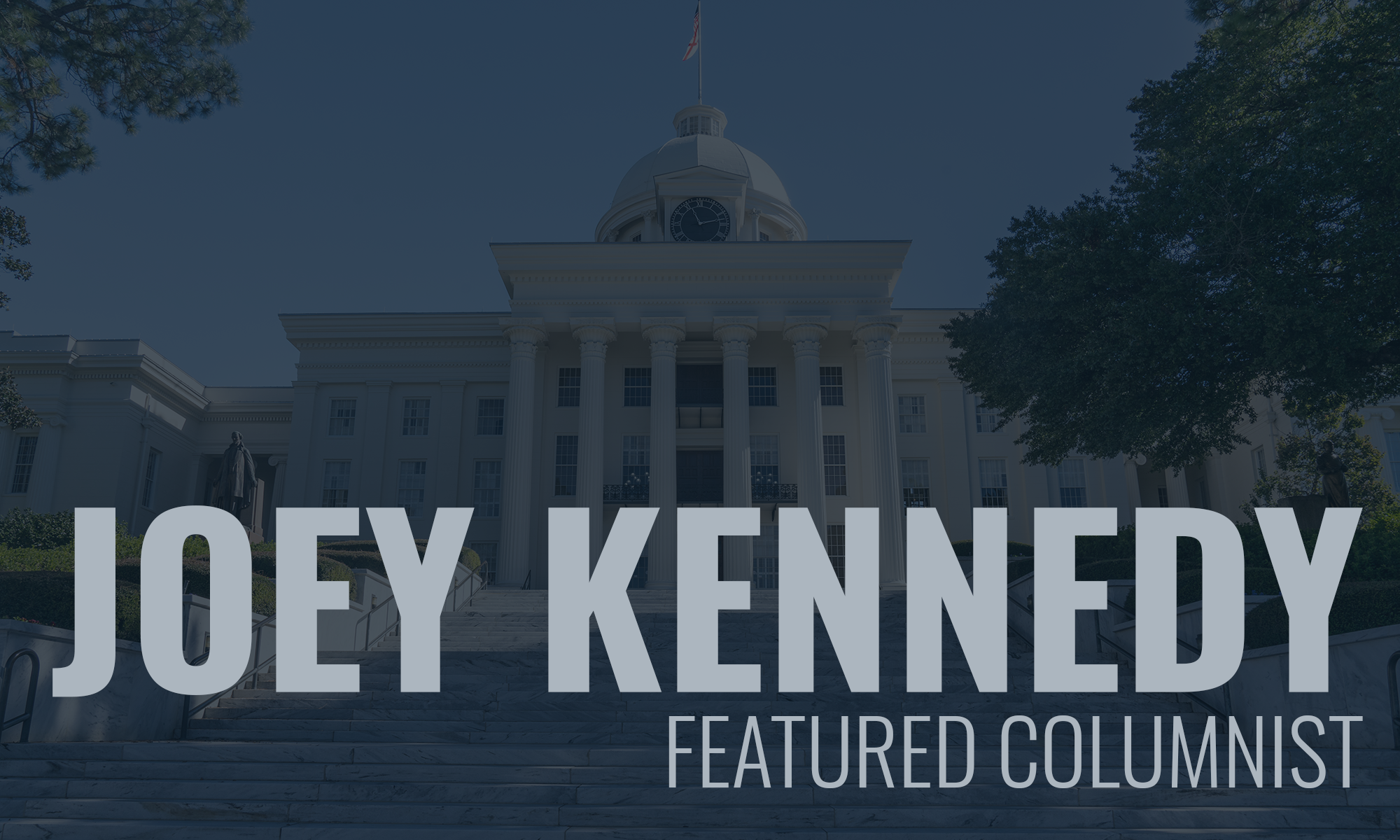 Thursday was Thanksgiving, and it's understandable that many people didn't have a lot to be thankful for. More than 260,000 people are dead because of the COVID-19 pandemic that Donald Trump simply ignored. Around 3 million people have been infected, with many of those suffering lifelong health complications from the virus.
A first Thanksgiving without loved ones. A first Christmas without loved ones bearing down.
Millions of people lost their jobs because of the pandemic. Hundreds of thousands are in danger of being evicted from their homes. Many don't have water or power or heat as the winter settles in.
Thanksgiving? Really?
Except …
Yes, there are many things to be thankful for. Our families, if we have them. Our friends, and we all have them. Our animals, and many of us have them.
We can be thankful that the long, horrible tenure of Donald Trump is nearly over. It's the end of an error.
We can hope that racism will be wrong again. That homophobia, misogyny, xenophobia, and cruelty will fall from the everyday ordinary to the awful extraordinary. Kids in cages, separated from their parents, no more. Chaos in government simply an anomaly at last.
We can hope. That alone is something to be thankful for.
The year 2020 has been a hot mess. Masks, social distancing, hand washing and sanitizing are the norm now. They may be forever.
We should be thankful that COVID-19 vaccines are on the horizon. But that's a strange thankfulness, and we cherish a vaccine for a disease that didn't have to spread as far and wide as it did. It was mismanaged as badly as a crisis can be mismanaged.
There still are people out there who refuse to wear masks or who believe the virus is a hoax. A doctor described people she was caring for who were dying, and all the time denying the virus existed, even to their last breaths.
That's certainly nothing to be thankful for.
Our health care workers, those on the front lines, deserve our thanks and our love. As do grocery store workers, first responders, teachers, and delivery people. Heroes work there.
I'm personally thankful for my wife of 41 years. My daughters in San Diego. My friends here and elsewhere. My pugs and other dogs and animals. I've got plenty to be thankful for, when we pare life down and don't expect so much.
The coming weeks are going to be difficult, no doubt about that.
Too many people traveled this Thanksgiving, and there's going to be a price to pay. Too many people are making plans for Christmas, and there's going to be a price to pay. Too many people are planning New Year's Eve celebrations, and there's going to be a price to pay.
Oh, I'll have some champagne and stay up until midnight on New Year's Eve, if only to witness that this damn year doesn't hang around for one second longer than is allowed.
Perhaps we can see a light at the end of this 2020 tunnel. Maybe by spring, we'll all be vaccinated, and this pandemic will be at the beginning of its end.
But if 2020 has taught us anything, it's that we can't count on, yes, anything.
This is Black Friday. The blackest Black Friday ever. Be careful out there. Wash your hands and wear a mask. Take care of each other. Believe in science. Don't trust a reality show president who, fortunately, finally has been fired.
Do your best to do your best. Let's have a new year that at least promises hope.
Dig deep and find what you're thankful for. Then hug it close with all your might.