INSIDE THE STATEHOUSE
By Steve Flowers
Well folks, the field is set for the sprint to fill the open US Senate seat of Jeff Sessions.
The primary is less than three months away on August 15. There will probably be a run-off on September 26 and the winner of that GOP run-off will be our Junior Senator from Alabama. In the Heart of Dixie, winning the Republican nomination is tantamount to election. The December 12 General Election will be a coronation for the winner of the September 26 Republican primary.
It was an interesting closing day of qualifying last Wednesday. It was unbelievable how many people showed up to qualify. There are eleven candidates running in the Republican primary and amazingly, the Democrats fielded eight candidates. It was like ants coming out of the woodwork. It was similar to our olden days of Alabama politics when everybody and their brother ran for an open governor's race or a seldom seen open Senate race. We ought to refer to this race as an ant race rather than a horse race.
Of the nineteen candidates, only about five are viable contenders. Therefore, about fourteen of these folks are running for the fun of it. In fact, we use to refer to them as "run for the fun of it" candidates.
The most colorful run for the fun of it candidate in Alabama political history was Ralph "Shorty" Price. Shorty ran for governor every four years. He usually finished last. His slogan was smoke Tampa Nugget cigars, drink Budweiser beer, and vote for Shorty Price. His campaign platform declared that he would change the term of governor from four years to two years. He would say if you are not smart enough to steal enough as governor in two years, you ain't smart enough to be governor.
My guess is that if someone put Shorty's name on this August 15 ballot, he would run sixth out of the 12-person GOP field, posthumously. He would probably win the Democratic nomination from the grave. The party leaders were probably glad to see them all show up. The raked in $3,400 a pop from each qualifier.
You wonder what motivates those also ran candidates to put their names on the ballot. Maybe they just want to see their name on the ballot, maybe their Aunt Susie left them $5,000 with the stipulation that they had to use it to run for the US Senate, or they want to tell their grandchildren one day that they ran for the U.S. Senate. They can omit that they ran eleventh. Maybe they won a 4-H speaking contest when they were in school and figured their destiny was to be a US Senator.
It is similar to someone trying to walk on to Bear Bryant's or Nick Saban's football team and Bryant or Saban grants them permission to get a uniform if only for a day and try out. That bold soul who had to be hit by John Hannah like a tackling dummy can truthfully say to their grandson, "I played football at Alabama for Bear Bryant."
Actually, Alabama's Sixth Congressional Jefferson/Shelby US Representative, Gary Palmer, was elected to Congress by his doing the above thing while in college at Alabama. Some people suspect that his saying he played for Bear Bryant helped propel him to victory when he was elected a few years ago.
Well, let's give them just due and list them for you. I will list them in order of how I would handicap the field as the race for the Republican nomination begins.
The two frontrunners are Roy Moore, followed by Luther Strange. Congressman Mo Brooks is within striking distance of Big Luther. State Senator Trip Pittman and Dr. Randy Brinson could be players if they come up with $5 million to spend on the race. Right now, they are unknown to more than 95 percent of the electorate. If Mo Brooks can raise and spend $3 million, or if Brinson or Pittman can pony up $5 million, one of these three could probably knock Luther out of the run-off. Roy Moore is in the run-off – he leads the crowded field.
These six brave souls are in for the fun of it. Hopefully, their next-door neighbor or grandmother will vote for them, James Paul Baretta, Joseph Breault, Dom Gentile, Karen Jackson, Mary Maxwell and Bryan Peeples.
Enjoy the race. I will keep you posted. Next week I will analyze and handicap the race in-depth.
See you next week.
Steve Flowers is Alabama's leading political columnist. His weekly column appears in over 60 Alabama newspapers. He served 16 years in the State Legislature. Steve may be reached at www.steveflowers.us.
Print this piece
Opinion | What happened in Huntsville Wednesday night was disgraceful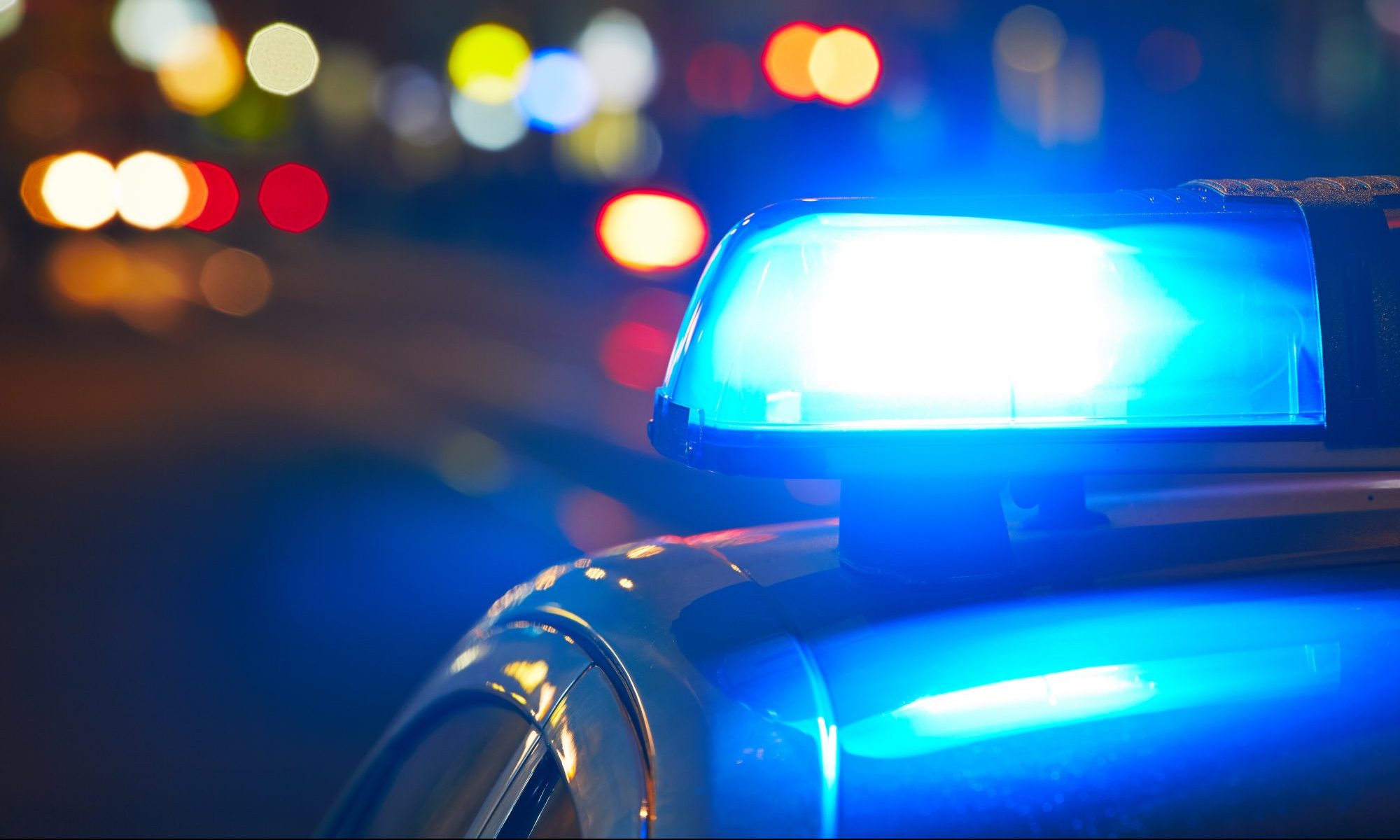 Law enforcement officers in Huntsville assaulted dozens of people Wednesday night following a peaceful protest and march. 
This is the accurate description of what took place in Huntsville. 
I don't care what you heard on "the news" or what you read on Facebook or Twitter. That's what happened. 
Following a peaceful protest downtown — for which the NAACP obtained a permit, because it planned to block traffic — dozens of protesters, gathered to speak out about police brutality of black citizens in the aftermath of the murder of George Floyd, began to march around the downtown area. 
This is their right. It is guaranteed by the U.S. constitution. 
Contrary to popular belief, and according to legal guidance posted by the American Civil Liberties Union, you do NOT need a permit to peacefully assemble. In fact, it is against the law for anyone — or any law enforcement agency — to prevent you from peacefully assembling in response to a breaking news event.  
And yet, that's exactly what happened in Huntsville. 
Huntsville Police, the Madison County Sheriff's Department and — for some reason that no one could immediately explain — the Alabama State Troopers began firing tear gas and rubber bullets at people who were peacefully marching. 
In attempting to explain why such actions occurred, Lt. Michael Johnson of HPD essentially admitted that officers acted improperly. 
He told TV station WHNT-19 that officers attempted to clear the area by telling the lawfully gathered crowd to disperse. When the crowd instead decided to exercise its right to assemble, Johnson said, officers began using force, including firing the rubber bullets at innocent men, women and children and spraying the crowd with pepper spray and tear gas. 
(Just a quick little FYI: Tear gas has been deemed a chemical agent and the Geneva Convention specifically bans its use in war. But it's still legal for police departments to toss into peaceful crowds.)
Johnson said officers used force because they weren't "going to roll the dice" and take a chance that the crowd could become hostile. 
Which — and while I'm no attorney, I feel comfortable going out on this limb — is not how the law works. You can't impose force because you believe someone might break the law. Particularly when there is no evidence of that. 
And how do we know there is no evidence of it? 
Because Johnson just kept on talking during that interview, an interview led by WHNT's Jerry Hayes, who was — and I'll put this kindly — very police-friendly. As Hayes praised the police response and told everyone that the cops really had no choice but to clear the area by gassing children, Johnson explained just how well it had all gone. 
No officers were injured, Johnson said. No property was damaged, he said. They even had single-digit arrests/detainments, he said. 
So, again, law enforcement fired rubber bullets at peacefully assembled men, women and children who didn't damage property, didn't assault police officers and had every right to march on and alongside a public street. 
It's not hard to understand why people are marching against police abuse. 
Democratic state Rep. Anthony Daniels, who represents the Huntsville area and who spoke earlier in the evening at the NAACP-organized event, compared the actions and the optics of the police attacking citizens to "Bloody Sunday" in Selma. On that day in 1965, Alabama State Troopers attacked a group of peaceful marchers because the marchers refused to disperse, and instead continued their march out of Selma towards Montgomery.
"I want someone to explain to me what the state troopers were doing at a peaceful event," Daniels said. "What happened was a disgrace. That was a peaceful protest. Those people were following the laws and were not out of line."
The same cannot be said for the officers. 
There are a number of videos of cops from various agencies firing tear gas canisters at people who are posing no threat, and in most cases are backing away from the officers, and randomly spraying down groups of people with pepper spray for no discernable reason. In one video that was viewed several hundred thousand times by late Wednesday evening, an HPD officer exits his patrol car, pepper spray in hand, and just starts strolling along, periodically dousing terrified people with the spray. 
It was disgraceful. It was ignorant. It was, most of all, simply wrong. 
There has been a lot of condemnation over the last few days of violent protests and criminal acts. And rightfully so. While many people understand and can empathize with the anger that lies beneath these protests, the majority doesn't want to watch cities burn. 
I hope the same people who condemned those acts will also speak out against the violence committed by law enforcement in Huntsville on Wednesday.
Print this piece