It's not about right wing and left wing, it's about right and wrong

By Rep. Craig Ford
It would be easy to think nothing good has happened lately in the world of Alabama politics, and that Montgomery is so mired in corruption and bickering that nothing ever gets done.
After all, the Legislative Session that just ended began with one governor and ended with a different one; tensions over Legislative redistricting and a controversial email slowed its final days to a crawl; and important issues that were left unfinished will most likely lead to a costly Special Session.
In what may be an historic first, we now have a Governor, US senator, Chief Justice of the State Supreme Court, and a State Attorney General – none of whom were elected to those positions.
But even in light of all of this, the Legislature did manage to accomplish a few good things, and to do so with support from both Democrats and Republicans.
On these key issues, the Legislature showed what can be done when leaders quit worrying so much about right wing and left wing and spend a little more time worrying about right and wrong.
The most important of these issues was the Autism bill.
According to the National Center for Disease Control, one out of every 175 children in Alabama has been diagnosed with some degree of Autism Spectrum Disorder. While treatment is most effective for children between ages two and nine, and coverage for children in this age range was already mandated by law, some children need further treatment going into their teenage years.
But the costs for Applied Behavioral Therapy treatment can be as high as $70,000 a year! So the Legislature passed a new law that requires insurance companies to include in their group plans (defined as plans with 51 or more people participating) coverage for the treatment of children up to age 17.
This bill, which Gov. Ivey has now signed into law, will improve the lives of thousands of children and their families. But it also shows what can be done when legislators work together.
Rep. Jim Patterson, R-Meridianville, worked tirelessly on this bill, and he didn't make it a partisan issue. Rep. Patterson talked with Democrats and Republicans in both chambers of the Legislature to come to a compromise that would limit the costs to insurers while still guaranteeing the coverage for our children.
As a result, this bill was passed out of the House with 102 votes in favor and not a single vote against it. In the State Senate, only one senator voted against it.
Another bipartisan success was our education budget. Budget chairman, Rep. Bill Poole (R-Tuscaloosa) has always worked hard and listened to members of both parties when crafting the education budget. His tireless work has also led to unanimous support in the House for his budgets. And even more impressive: he's passed the Education Budget with unanimous support for three years in a row!
Both of these men have shown what can be accomplished when leaders reach across the aisle and work together instead of turning everything into a partisan issue.
A third major success of this Legislative Session wasn't the passing of a bill, but the defeat of one.
Having already been passed by the State Senate, a bill came to the House of Representatives that would have expanded tax credit options for people who donate to the Accountability Act's scholarship granting organizations (SGOs). These SGOs, which are privately run, have seen a significant drop in contributions, so this bill was intended to boost their donations by allowing donors to claim additional tax credits.
Of course, more of these tax credits would also mean less money for our schools.
The Accountability Act has been a massive failure from the beginning. Though it was called "school choice" and intended to give children in failing public schools the option of attending non-failing public or private schools, the overwhelming majority of scholarships have gone to kids who were already attending private schools.
Thankfully, Legislators on both sides of the aisle rejected this bill in a crushing defeat (by a vote of 59-28) for the Accountability Act.
Though this legislative session was marked by several failures and distractions, there were some victories. And those victories happened because elected officials were more worried about the people than they were about political parties.
While the overall Legislative Session may have been a dark cloud hanging over the State, these Legislative victories are a silver lining and a stark reminder that real leadership comes when Legislators quit worrying about right wing and left wing and instead just worry about right and wrong.
Rep. Craig Ford represents Gadsden and Etowah County in the Alabama House of Representatives. He served as the House Minority Leader from 2010-2016.
Print this piece
Opinion | Every school should have a mental health counselor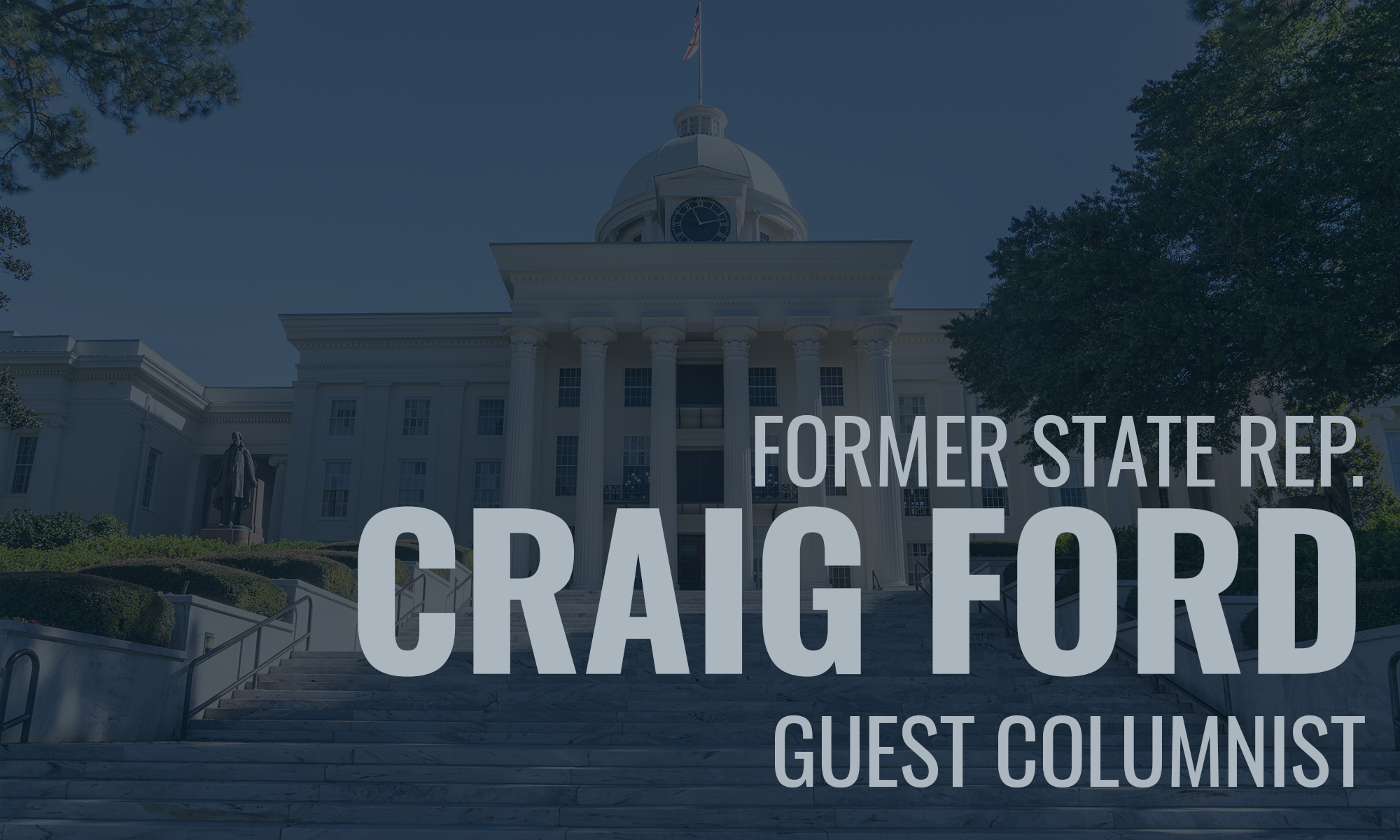 In her State of the State Address, Gov. Ivey said that mental health would be a priority for both education and our prison system. Then she set a goal of having a mental health counselor in every school system.
While I applaud the governor for recognizing the challenges our schools are facing when it comes to students' mental health, the reality is we need a mental health counselor in every school, not just one for each school system.
Our schools are staffed by excellent school nurses and guidance counselors who do an outstanding job trying to help these students with mental health needs. But mental health care is not their responsibility, nor is it what they are trained for.
And the mental health needs in our schools are much more prominent than you might think. It isn't just dealing with kids who have ADHD or a learning disability. There are kids dealing with problems at home, like parents who are going through a divorce or even parents who have a drug addiction.
There's a lot that happens in a child's life between when they get picked up from school at the end of the day and when they get dropped off at school again the next day. And while our teachers, school nurses and guidance counselors do everything they can for these kids, what these kids really need is a mental health counselor.
Setting a goal of having one counselor in every school system is certainly better than nothing. I guess you could say it is a more easily achievable goal. But our state leaders weren't elected to do the things that are easy. Our leaders were elected to do the things that are hard.
And the truth is if we don't invest in our children with these needs today, then for many of them we will be investing in their imprisonment in the future. In fact, that's how we got into this prison crisis in the first place.
I have said many times before that we should be building super schools, not super prisons. It is always better to keep a child from ending up in prison in the first place, and if we make the right kinds of investments in education then we won't need these new super prisons that Gov. Ivey and Gov. Bentley before her have been fighting for.
The main reason we have overcrowding in our prisons is because we never did anything to change the path these people were on before they grew up and became criminals.
Building super prisons instead of super schools is like treating the symptom rather than treating the disease.
We should be focusing more on getting kids on the right path before it's too late. As the old saying goes, "an ounce of prevention is worth a pound of cure."
And the first way we can prevent kids from turning to a life of crime is to recognize and treat their mental health needs while they are still young and have a chance at a normal life.
But only having one counselor to treat an entire school system is simply not enough to do the job right.
Of course, not every kid with mental health needs is on the path to prison. Many, if not most, are simply dealing with difficult or traumatic events at home that take place outside of school hours.
But those events affect what happens the next day in the classroom. These kids tend to have a difficult time concentrating, and often become disobedient and disrespectful. These things, in turn, make it hard for them to be successful in school and, ultimately, in life.
Like so many other issues, we all agree on what the problem is but getting to agreement on the solution is another matter. In this case, though, Gov. Ivey and state lawmakers seem to understand what is needed to fix the problem. They just don't seem to be aggressive enough in their willingness to address it.
Having a mental health counselor in every school system is a step in the right direction and an improvement over our current situation. But let's not set the bar so low. Our children deserve better than that. We don't just need a mental health counselor in every school system; we need one in every single school.
Craig Ford is the owner of Hodges-Ford Insurance and the Gadsden Messenger. He represented Gadsden and Etowah County in the Alabama House of Representatives for 18 years.
Print this piece