By Josh Moon
Alabama Political Reporter
Poor Mike Hubbard.
         That unlucky fella just couldn't catch a break, had the whole world turn on him by mistake. There he was, just trying to make a living and be a good public servant, when, BAM!, out of nowhere came this overzealous prosecutor totally misreading the law and trying to make Hubbard out to be some kind of criminal.
         It's outrageous, egregious, audacious what the attorney general's office has done to poor ol' Hubbard – a man who only wanted to earn a private living while doing public work. Have mercy, Alabama Appellate Court, have mercy.
You're welcome. I have just saved you 118 pages of reading.
That's how many pages it took Hubbard's defense team to officially appeal the former House speaker's 12-felony conviction.
And almost none of it was new material.
Instead, it relied on the same old, tired arguments that we've all heard a thousand times now: Poor Mike Hubbard was just trying to earn a living when he mistakenly and innocently violated complicated new Ethics Laws that he wrote, and if anything, he's guilty only of being too good at private business.
In the brief filed on Wednesday, it actually says – and I'm not making this up – that "it is important to the State of Alabama that public officials are free to pursue private business interests; if it were otherwise, then the most capable citizens would be deterred from public service."
First: LOL!
A quick look around the State blows this argument up. We're broke, dying and desperate. If we allowed public offices to be held only by the homeless, at least we'd know someone deserving was being helped.
But secondly, and more important: This argument – that it's impossible to run a successful private business and be a good public servant because of these overly-broad, loosely-defined Ethics Laws – is absurd.
Except for Hubbard (and a few of his closest pals), the entire Legislature has managed to pull it off.
Because it's actually quite easy.
Here's the simple formula:
Step 1: Ask yourself if you're using the power and influence of your public position in order to obtain something for yourself.
Step 2: If yes, don't do that.
Tah-dah. You just avoided a felony.
I don't know why more Legislators haven't spoken out against this line of defense from Hubbard. Because every single day, most of those guys – even some I disagree with vehemently – manage to fulfill the duties of their office without ever approaching the ethical line in question. Yet, Hubbard's defense, and his public statements backing that defense, make it seem as if every Alabama legislator could be robbing us blind.
I give Alabama lawmakers more hell than anyone, but that characterization of them – that they're all, or even a majority of them, are experiencing Hubbard-like problems – is far from true.
Most follow the same plan: Go to Montgomery, pass Legislation that they believe helps the masses, go home.
They pass bills to do things that some of us disagree with, like protect Confederate monuments or place unconstitutional restrictions on abortions or make it legal for adoption agencies to discriminate against same-sex couples. But they don't insert language into a bill that aids only their client or steer business to their own companies.
While there are plenty of ethical issues – with lawmakers voting on Legislation that indirectly aids their businesses or pushing against bills that would hurt their bank accounts – they mostly steer well clear of the legal and ethical lines.
Mike Hubbard couldn't do that. Because he was consumed by greed.
Read the emails he wrote former Gov. Bob Riley. Marvel at his inability to live on $400,000 per year in a State with the cheapest cost of living this side of a third-world country.
But also recognize in those emails that this was a man who had a deep and intimate understanding of those Ethics Laws. He discussed numerous times how to skirt them, how to dance around the lines he helped draw.
And then, he quite clearly went out and broke them.
This State has been plagued since its founding by greedy, sketchy characters that sold out the majority in order to help themselves and people like them.
It's how we ended up with slavery as the driving force of the State's economy. It's how we ended up selling out our workers. It's how we ended up with a screwed-up tax structure that punishes the poor.
There have been many Mike Hubbards in Alabama's history.
This one is just the first to be appropriately punished for his sins.
Opinion | That climate change hoax is killing us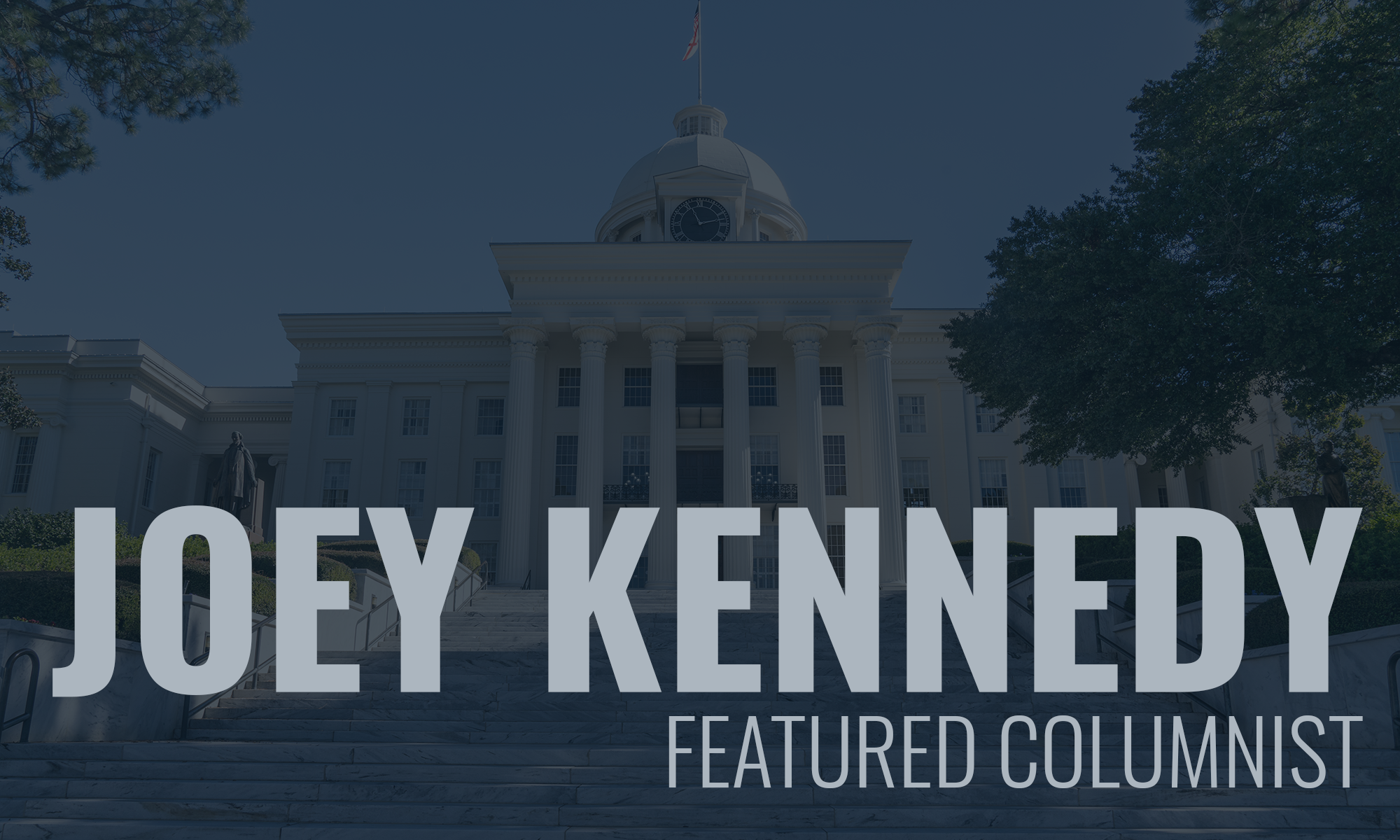 I grew up with hurricanes. For my first 11 years, my parents and I lived on the Texas Gulf Coast, near Beaumont. My father was transferred by the company he worked for, Texas Gulf Sulfur, to deep South Louisiana in 1967. We lived in Houma, in Terrebonne Parish, but Dad worked near Larose, in Lafourche Parish.
Hurricanes were regular events in Southeastern Texas and South Louisiana. Still are, but in much more frequent numbers. And Alabama gets clobbered every so often, most recently yesterday and today. Sally made landfall near Gulf Shores, and you can be assured the damage will be extensive, especially from flooding.
Flooding was a big factor in Texas hurricanes too, when I lived there. Hurricane Carla, in 1961, devastated High Island, not far from our home. Flooding was widespread. Carla was a Category 4 storm. But notably, that September, Carla was only the third named storm of the hurricane season.
This year, we're running out of names. Striking Alabama this week, only a few days after Carla struck Southeastern Texas in 1961, Sally is toward the end of the hurricane alphabet. The National Hurricane Center and World Meteorological Organization are literally running out of names for storms this year.
Earlier this week, and maybe still, there were five named storms in the Atlantic. This is only the second time on record that five named storms are in the Atlantic at the same time. And they're using up the Alphabet. The first time this happened was 1971, at a time when humans were first becoming aware of climate warming.
Little do we know, that before Sally decided to squat on Alabama, Hurricane Paulette made landfall in Bermuda on early Monday morning. There are so many hurricanes around, we can't even keep up with them.
They're like Republican scandals.
Probably more than any other indicator, hurricanes tell the story of climate change, the very real climate change that Donald Trump and many Republicans deny or call a hoax.
Like the COVID-19 Pandemic. Like so many events that Trump and Trump Republicans can't (or won't) believe. Like the corruption that permeates the Trump administration. Like the wildfires destroying the far West Coast states.
That's not climate change, claims Trump. It's because California won't sweep the forests. I call BS. Even on California being responsible for sweeping. Most of the forestland in California is federal land. Most of the burning areas are on or near federal trees. Yet, the state of California spends more money on forest management than the federal government, which owns most of the land. That's the truth. No hoax.
Trump should order secret federal teams of ICE forest sweepers to do their jobs.
The hoax from Republicans and the Trump administration is that crazy antifa hit squads are invading the West Coast to reign terror on the populations there. National security experts continue to assert that white supremacists and nationalists are the most dangerous domestic terror threat. But Trump defends those radicals – "they are very fine people" — because they hold up some mysterious white heritage above all others. If Trump is anything, he's the whitest Angry White Man ever.
Climate change is real. The coronavirus pandemic exists. White nationalists are the most serious domestic terror threat in this country.
Black lives do matter.
Yet, once again and often, Trump shows the orange-hued emperor has no clothes. As Stormy Daniels has previously said, that is not a good look.