By Bill Britt
Alabama Political Reporter
Currently, our State's Governor, Chief Justice, and Attorney General were not elected to the positions they now hold.
These individuals obtained their current high status because of either scandal or corruption. Their ascendency by default is not meant to disparage these people in any way, but to highlight this unprecedented situation (As is the State's junior U.S. Senator and an associate supreme court justice).
Kay Ivey was elected to step in should the Governor fall, but what do we know about her agenda?
Other than reelection to their appointed offices, does anyone know what's on the mind of Chief Justice Lyn Stuart or Attorney General Steve Marshall?
Stop for a moment and think about the absurdity of it all.
Ivey became Governor because Robert Bentley lacked the moral compass to maintain the office.
Stuart was appointed Acting Chief Justice by Bentley after a coup removed the duly elected Chief Justice Roy Moore.
Marshall was made Attorney General by the same wayward Governor after Luther Strange entered into what many perceive as a corrupt bargain with the man who will be forever known as the "Luv Guv."
This entire surreal scenario reads like a bad work of fiction, minus the dead body.
Gov. Ivey, who appointed Stuart Chief Justice, said, "To ensure a continuity of leadership and a smooth transition that keeps the ship of State steady, I have appointed Justice Lyn Stuart as Chief Justice of the Alabama Supreme Court."
If the Special Supreme Court nominated by Stuart and Bentley had not denied The Alabama Political Reporter's request to unseal the documents in the case of Justice Moore, we might have a better idea of Stuart's role in his removal, and what type of continuity of leadership she brings to the State.
And Justice Stuart, what does she stand for other than herself?
Many questions remain concerning Stuart's role in the removal of Chief Justice Roy Moore. But, what is clear is, as Acting Chief Justice in October 2016, she called for a statewide pay freeze on Judicial Merit employees while giving her staff substantial pay increases (Stuart verbally issued the pay freeze in October, but waited until December to send a memo).
She, like many others on the State's highest court, has effectually used pretzel logic to decide cases which would impact big business positively or gaming negatively. Stuart is a creature of the Business Council of Alabama (BCA) and more beholden to BCA chieftain Billy Canary and the machine he operates, along with former Gov. Bob Riley, than to the rule of law.
Stuart's failure to recuse herself from certain aspects of the Moore case should disqualify her from serving as Chief Justice, but because the Judges she and Bentley handpicked have the Moore files under seal, there in no way to prove her culpability in Moore's removal.
However, Justice Tom Parker is slated to run against her in the next election for Chief Justice and may rid the State of another BCA tool.
As for Marshall, considered a good district attorney, he has abandoned the single-best accomplishment of his predecessor, which was fighting public corruption. Luther Strange, as Attorney General, had the political wisdom and courage to stand behind his Special Prosecution Division, giving them the resources to pursue public corruption at the highest levels of State government. Strange also championed an ethics reform package that would have clarified and strengthened the State's Ethics Code. However, Marshall let the Legislation die on his desk for political consideration, on the advice of Kathrine Robertson, his Chief Legal Counsel.
Marshall told Yellowhammer News that his priorities as Attorney General were: the heroin/opioid addiction problem, Human trafficking, Technology Crimes, Public Corruption, and advancing best practices cases.
While opioid/substance abuse and human trafficking are serious issues, they are also popular non-confrontational ones. In light of the felony conviction of former Speaker of the House Mike Hubbard and the fallout that has frightened big-business donors, it's understandable that Marshall might temper his tone on the fight to rid our State of corrupting influences.
There are no awards for jailing prominent lawmakers or the monied class, but there are many for "fighting" drugs and prostitution. Of course in Montgomery, the most addictive opioid is power, and the best hooker is a lawmaker you can buy cheap, who stays bought.
There is a District Attorney in St. Clair County named Richard Minor. There is a sign hanging in his office that reads, "If you are not willing to take the case that will end your career, then you shouldn't be a DA." This adage is doubly true for an Attorney General.
Marshall will be challenged in the race for Attorney General by Alice Martin, one of the nations top US Attorneys whose office successfully prosecuted a record number of white collar criminal cases during her tenure. Martin also served as Chief Deputy under Strange, doggedly restoring integrity to an office is disarray.
As for Gov. Ivey, she is what she is. She's made some good calls and some bad ones The bad one made out of ignorance or hubris, which at times can appear to be the same thing.
We should all wish that these individuals succeed even if they gained power haplessly by default.
Like the trees at Toomer's Corner, each branch of our State government was poisoned by those who came before. Perhaps in 2018, there will be a new planting of trees, from which the fruits of justice, honesty, and prosperity can flower.
Print this piece
Opinion | Take action, lead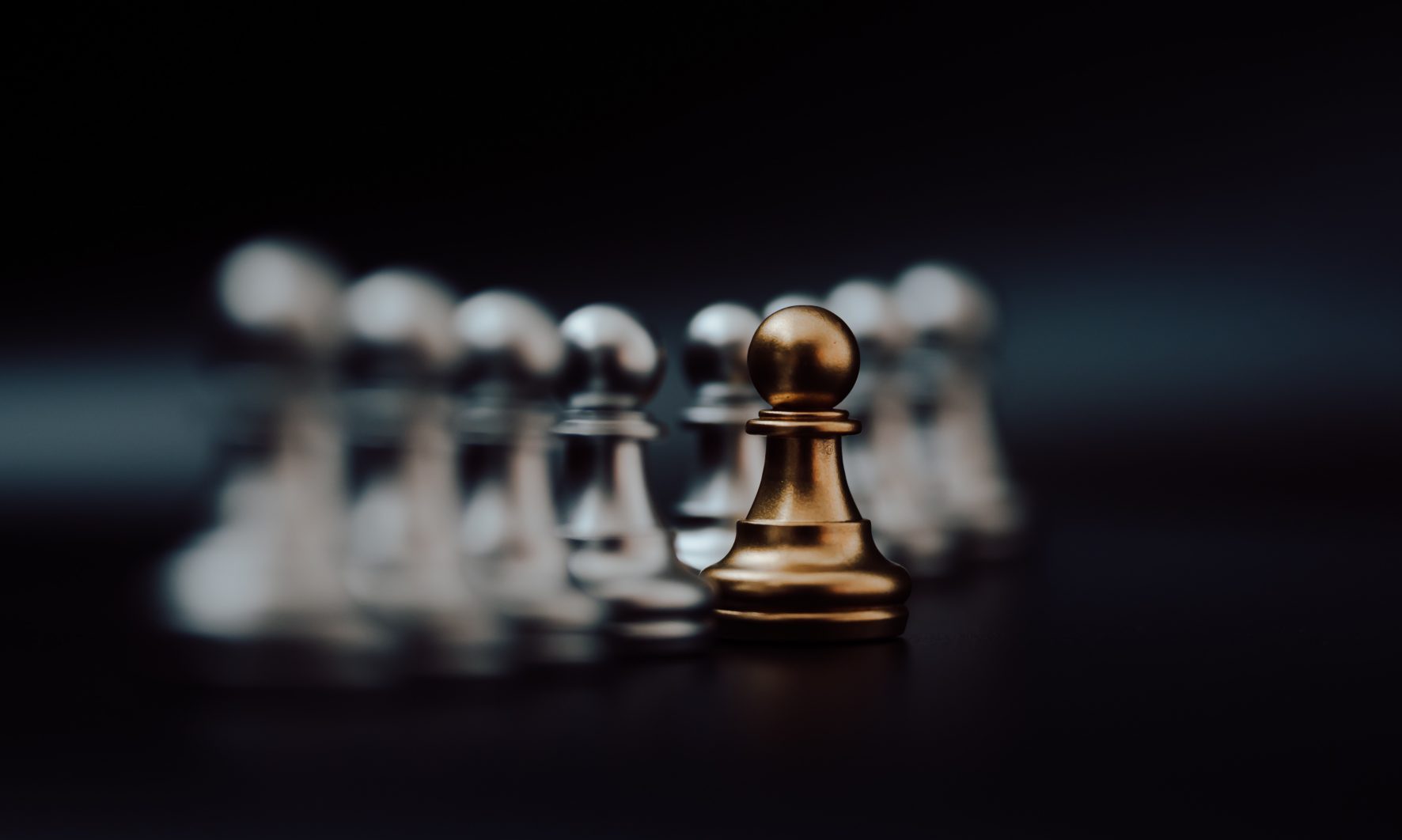 My wife and I lived in New York City on 9/11 and heard the first plane roar overhead before crashing into tower one of the World Trade Center. That act of terror was swift, startling and violent.
COVID-19 is a slow-burning fire consuming resources, businesses and most terribly, lives.
Any reasonable person knows that now is a time to take decisive actions, big and small.
In the days following the attacks of 9/11, our leaders followed a steady drumbeat to war, a war that still lingers.
Today, there is no one to battle except the virus itself, and anyone with eyes to see and a mind to reason understands that our nation and state were ill-prepared to lead the charge.
This doesn't mean that government leaders aren't trying; it simply means at varying levels they were not ready.
In the aftermath of 9/11, some excused the government's ineptitude to detect the plot against the United States as a failure of imagination.
But a few weeks after the terrorist attack, I met with a top insurance executive who said that their company had gamed out a scenario where two fully fuel 747s would be highjacked and crashed into each other over the island of Manhattan setting the entire city ablaze.
It was not a failure of imagination, just as the coronavirus outbreak isn't either. In both cases, it was inaction.
Winston Churchill said, "I never worry about action, but only inaction." Our leaders have been slow to act. He also said, "You can always count on Americans to do the right thing – after they've tried everything else."
So it is again, there is nothing new under the sun.
It's easy to sit back and critique, second guess and rattle off to anyone who will listen to how you would have done it differently. Armchair pundits and Monday morning quarterbacks are always in abundance.
Leadership is rare and only in times of real human crisis do we see who is up for the challenge.
I've been thinking a lot lately about the famous line from John F. Kennedy's Inaugural Address on January 20, 1961. "And so, my fellow Americans: ask not what your country can do for you — ask what you can do for your country."
Alabamians may not know how to shelter-in-place, but we do know how to hunker down for a spell.
What we don't do very well is nothing.
At APR, we are busier than ever trying to inform the public on the ever-expanding calamity accurately. We neither seek to sensationalize or trivialize the news.
Daily, my concern is for the people of our state, the human toll this crisis will reap.
Yes, the economy is essential, but jobs and businesses can be replaced. Who can replace a human life?
No one knows when this pandemic will subside or what cost we will pay for early missteps, but every life saved is a victory and every life lost should weigh heavily on our souls.
The Biblical account of Job is rich in its instruction about loss and suffering. Job's family, home, and business were all destroyed, but afterward, they were restored by a devine second chance.
And what did Job do to break the chain of misfortune?
"And the LORD restored Job's losses when he prayed for his friends. Indeed the LORD gave Job twice as much as he had before." KJV Job 42:10.
If you don't pray, think about your friends and wish for their well-being.
All across our state, prayers and well wishes I'm sure are raining down.
We are all in the midst of a potential catastrophe of unknown proportions.
Yes, the government can do more and they must, but each of us should do what we can to help others as well. We must all lead in our own way.
The people of our nation and state are rising to the occasion, but still, many are in denial and they are adding to the problem.
Leadership is not an elected or appointed position; it is a choice; leaders stand up and lead.
Print this piece