Interstate 65: Alabama's immediate infrastructure needs

By State Auditor Jim Zeigler
I do not need expensive studies and consultants to know that Alabama has immediate infrastructure needs. I experienced a major infrastructure problem Saturday afternoon.
While the inadequacy of Interstate 65 from Birmingham to Montgomery — and on all of the Beach route — may or may not be our most dangerous problem, it may well be the most immediate. It is a problem right NOW.
It took me four hours to drive my family from Hoover to Montgomery. We saw no wrecks, no road construction, and no stalled vehicles. This weekend was not a beach holiday. The congestion was simply Saturday summer traffic in Alabama. There is just more traffic on I-65 than the it can accommodate.
The backups and delays on stop-and-go I-65 are beyond inconvenience and irritation. This problem can hurt businesses that depend on I-65 for customers and deliveries. It can hurt our trucking industry. It can quickly hurt tourism. It can discourage Alabama families from taking trips. And if it gets any worse, it will become a terrible safety hazard.
I am now working on several plans to fix I-65. There are options to get this done that are not being considered by our transportation leaders. Should we "six-lane" I-65 from Pelham to Clanton? Should we put in a Diamond Lane so drivers can have the option of buying a Diamond Pass? It would allow Pass holders to bypass delays in a reserved far left lane (requires three lanes). I have used it before, and I was going 70 when the other lanes were stop and go. It works. Do we need to extend and connect existing roads to create an alternate route parallel to I-65 and US 31?
And how are we going to pay for these repairs? I am also studying financing options. I have already found Alabama road revenue that is being diverted to other things. I am not talking about just a small diversion of road funds. I discovered this diversion may be close to $70 million a year. That would fund a large pay-as-you-go road program.
President Trump has proposed a trillion dollar infrastructure program. This is our chance to use previously diverted/wasted Alabama dollars to match Federal dollars. This may be our best opportunity to fix Highway 280 in Jefferson and Shelby Counties. To build the I-10 bridge over the Mobile River. To fix "Bloody 98" in West Mobile County. To expand all beach routes. And to take care of dozens of road and bridge projects in Alabama cities and counties.
I have taken it upon myself to locate mismanaged State money to use as our matching share in order to maximize the Trump infrastructure money. I will report my findings to State officials and to you, the taxpaying public.
Print this piece
Opinion | Tough times show what makes our country great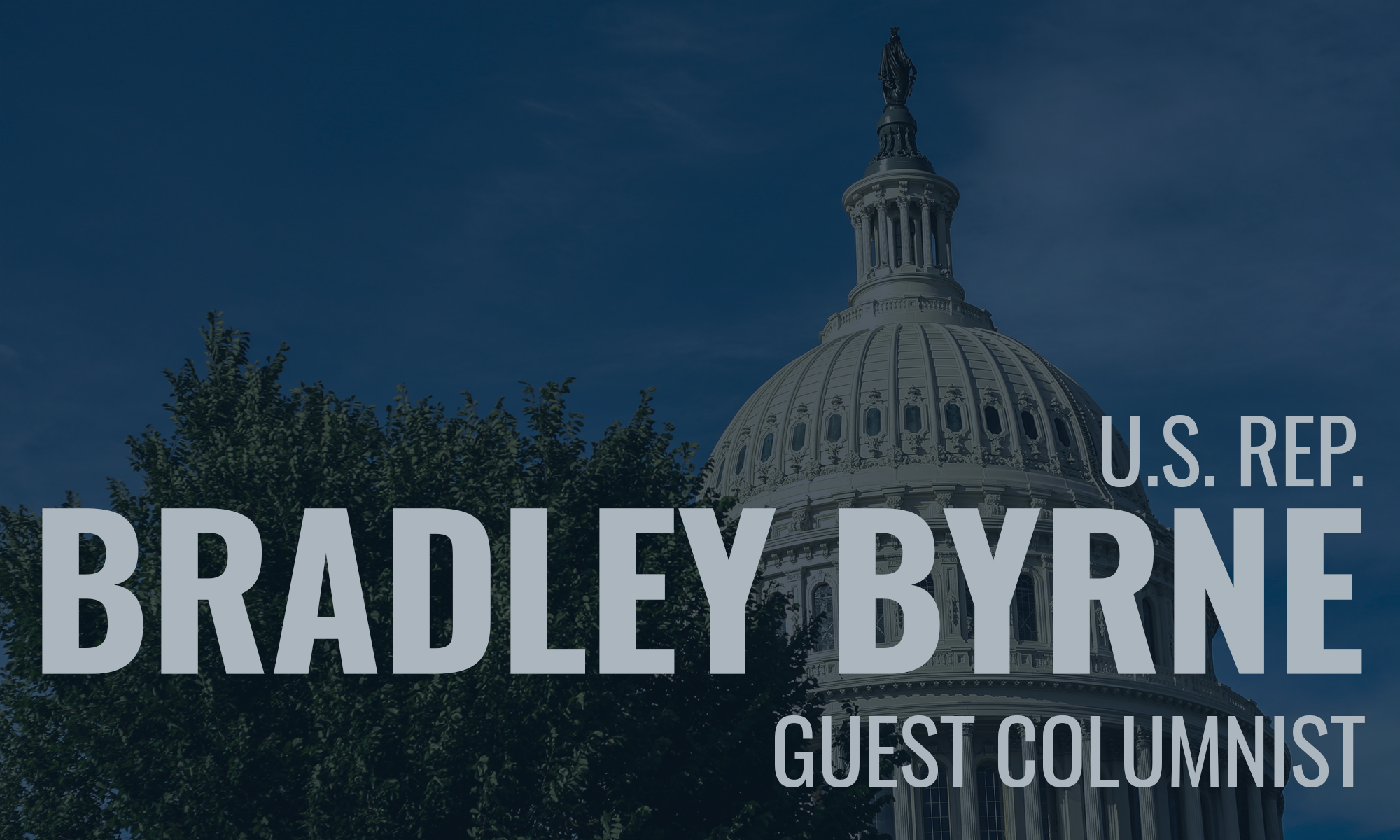 This year, during the midst of the coronavirus pandemic, Memorial Day provided an even more unique opportunity to reflect upon what makes our nation great and the shared values we hold as a people.  Though our celebrations may have been scaled down, the greatness of our country is, in many ways, more apparent in challenging times like these.
The struggles we are going through together as a nation are real and impactful.  The coronavirus overwhelmingly targets seniors and those with preexisting conditions.  As a result, nursing homes and long-term care facilities have been hit hard.  More than 36,000 residents and staff have died after coming down with Covid-19, more than a third of all deaths in our country that have been attributed to the virus.  Sadly, many of our cherished veterans have been among those lost to the virus.  Of all the tributes to those we have lost, the stories of our veterans are especially moving.
But there are bright spots in coronavirus medical research.  Testing quality and access has improved significantly.  And as we learn more about the virus, we are better able to prevent and treat Covid-19.  The hospitalization rate for those diagnosed with the virus is 3.4 percent, and the CDC estimates that 35 percent of all infected people are asymptomatic.  Taking this into account, the infection fatality rate is likely around 0.2 percent or 0.3 percent.  While that is still 2 to 3 times higher than the flu, the coronavirus is nothing like the killer some predicted early on.
Without question, the economy has taken a hit.  Unemployment levels are higher than any time since the Great Depression.  Our small businesses shed more than 11 million jobs in April.  That's more than half of the 20 million private sector jobs lost last month.  
However, Congressional action to cushion the blow has helped.  More than 4.4 million small businesses have been approved for a loan through the Paycheck Protection Program, and over $511 billion has been processed in aid.  In Alabama, at least 60,457 loans have been made for a whopping $6,136,772,466.  The bulk of this aid to small businesses must go towards employee paychecks, ensuring that more Americans are able to keep their jobs.  In addition to the Paycheck Protection Program, nearly 431,000 Economic Injury Disaster Loans have been processed to assist small businesses during this crisis.  Alabama businesses have received 4,728 EIDL loans for $376,897,450.
There is no question that small businesses will face new challenges going forward.  Evolving ways we interact with one another and patronize businesses, including new occupancy limitations, will make staying in business more difficult.  That's why it is so important for our economy to continue opening sooner rather than later.  You and I can do our part by visiting businesses and restaurants in our community.  Importantly, the foundation of our economy was strong before coronavirus spread prevention measures were enacted nationwide.  So, the country can and will rebound from this.  Prosperity will return.
One only needs to look at what is happening on the other side of the globe to be thankful for our nation.  The brutal Chinese Communist Party, whose mismanagement and dishonesty during the initial outbreak of the virus cost countless lives across the globe, is using the pandemic as an excuse to ramp up authoritarian measures.  The people of Hong Kong are suffering a loss of freedom that dwarfs the sacrifices we have made to stop the spread.
The American people have responded to crisis after crisis with resilience and togetherness, and we will do so again.  We may not have participated in all of our Memorial Day traditions, but we can still honor the fallen by treasuring the country and values they sacrificed to preserve.  That's what makes our country great.
Print this piece