John Rogers' very curious 24 hours

By Josh Moon
Alabama Political Reporter
Honestly, I didn't expect Rep. John Rogers to answer his cell phone on Thursday night, and maybe him doing so should lessen my frustration with him.
But it doesn't.
Because Rogers has started backtracking – on a story that I wrote, a story that he confirmed, a story that he told to multiple people. Rogers is telling people it's not true.
The day before, I had multiple conversations with Rogers. Wednesday morning, a source told me an unbelievable tale involving the Birmingham Democrat. Rogers, the source said, was going to hold a joint press conference with Randy Brinson, a candidate for the US Senate, and say that he was offered a bribe related to the EPA's North Birmingham superfund site.
And the kicker: Former Alabama Attorney General and current appointed US Senator Luther Strange was an active participant in the conversation when the bribe was offered.
This wasn't the first time that I heard other lawmakers were offered the same deal that Rep. Oliver Robinson allegedly took from Drummond Coal – the one allegedly set up by Balch & Bingham law firm and now being ripped apart by the FBI, IRS and other law enforcement agencies.
That deal involved Drummond and others allegedly pumping thousands of dollars into a non-profit managed by Robinson, and in exchange the black Birmingham lawmaker would convince black North Birmingham residents that the EPA's ideas for their polluted neighborhoods were no good, that there were better ways.
All of those ways were, of course, better for Drummond and the other polluters of that area than they were for the residents or the environment.
Robinson took the deal, he has told Law Enforcement.
But Rogers has told many, many people – from other lawmakers to Law Enforcement officials (including Federal investigators) to Birmingham pastors to former employees and co-workers to Brinson – that he was approached first.
Which is not at all unbelievable. Rogers wasn't alone. Another female House member was also approached, several people have said.
But what made Rogers' story so unique is that Strange was involved. So, I called Rogers to ask about it. As did Brinson.
At first, Rogers wouldn't talk about the story, said he needed to be careful and that he had promised to "tell all" on a local Birmingham radio show on Friday morning. He just couldn't break his word, he said.
But he was angry, calling Drummond executives and Strange "murderers" and saying he thought they should all "get the death penalty." He went on for several minutes talking about how awful the situation was around the 35th Avenue site and how terrible the coverup had been and how he wanted to expose them all.
So, I asked Rogers if instead of talking about what he told Federal investigators, would he be open to simply confirming what I had been told by another source. Basically, if I agreed not to quote Rogers on the Strange/bribery allegations, and instead attribute it to my source, would he confirm that it's true?
Rogers said yes.
I asked again, this time I explained in detail how it would look in print: "A source said John Rogers told authorities that he was offered a bribe by Drummond executives and Luther Strange was present – that happened, I can print it that way?"
Rogers said yes.
As I was writing the story, I called Rogers back to ask him an unrelated question, but also asked him again about the specific Strange allegations. Again, he said yes.
A similar situation played out for Brinson, who learned of the bribe offer to Rogers from a Birmingham pastor. When Brinson contacted Rogers, he had two other people with him, including a reporter from a national radio outlet, and spoke to Rogers on speaker phone.
Rogers twice told the same story, Brinson said. He was offered control of a super PAC in exchange for fighting the superfund and Strange was present.
Again, Rogers was angry about it all. So much so that he agreed to appear with Brinson at a Thursday press conference to "out Strange."
Rogers even organized the press conference at a Birmingham church, Brinson said.
So, why was Brinson left almost literally standing at the alter by himself in that church on Thursday afternoon, while at the same time Rogers was telling a TV reporter that Strange wasn't present at the meeting where the bribe was offered?
"He was scared," Brinson said. "When he called me Thursday, his voice was shaking. It wasn't the same John Rogers. Something happened between Wednesday and Thursday and it scared him."
But not so much that Rogers wasn't answering his phone late Thursday evening.
I asked Rogers why he was telling people now that Strange wasn't present, Rogers first told me he never said it to me. For the next several minutes, I recapped our conversations from the day before.
When I finished, Rogers said, simply, "I'm sorry."
I asked him what happened, if someone had convinced him to change his story. He stammered for a couple of seconds, said he didn't think so, then no, then said he had to go.
"It is frightening to contemplate the powerful forces who so rattled (Rogers) that he recanted his confirmation of facts reported by APR concerning an attempted bribe," APR publisher Bill Britt said. "Screaming 'fake news' as Sen. Strange has done is standard fare these days, but it's very disconcerting when a public official – one who turned down the bribe and worked for his constituents – is so scared that he takes these actions. It's an affront to American principles and Alabama values."
Opinion | Election Day is next week
This will be a memorable and historical election year. This 2020 pandemic year is hopefully only a once in a century event.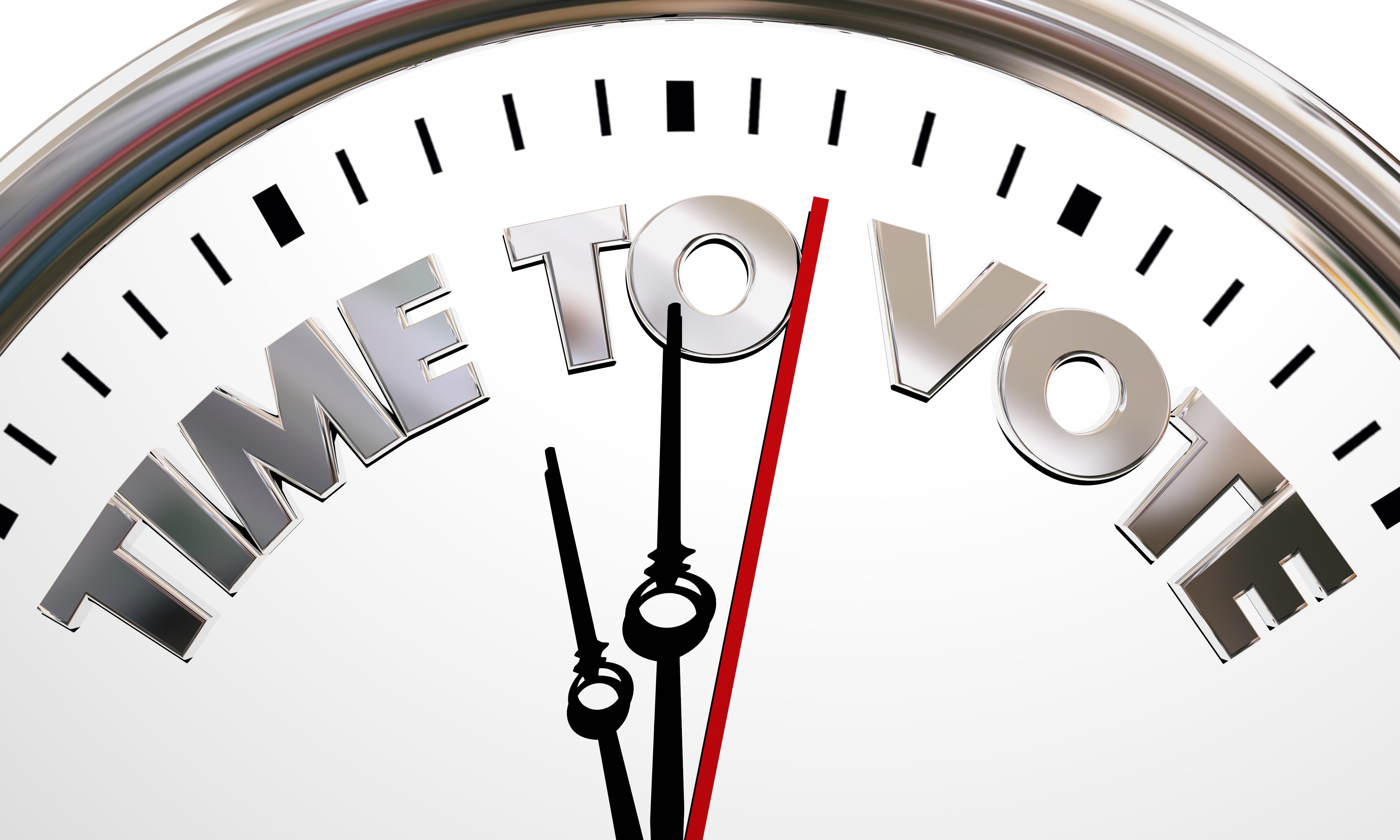 Well, folks, it is finally here. The presidential race is next Tuesday. However, a good many Americans have already voted. True early voting is available in a half dozen states and every American can vote by absentee ballot and a good many have taken advantage of that right. A record number of Alabamians have voted absentee. However, the election for president will be decided next week when most voters go to the polls.
This will be a memorable and historical election year. This 2020 pandemic year is hopefully, only a once in a century event. 2020 is a pivotal presidential year. Never before in my lifetime have I seen our country more divided politically into extremely partisan corners. We are really two nations, and we are split almost 50-50. This is understandable because the country is truly divided philosophically.
Back in the day our own George Wallace would run around the country running for president as a third-party candidate in a Don Quixote mission espousing the rhetoric that there is not a dimes worth of difference between the national Republican and Democratic parties. Nobody could say that, even in demagogic form, today.
Folks, there is a world of difference today. The Republican Party is very conservative, and the Democratic Party is extremely liberal. This divide between the two parties is enhanced and perpetuated by the media, especially, the television networks. If you are a conservative Republican you watch Fox News. If you are a liberal Democrat, you watch CNN. It is like seeing the nation's politics and dogma through two different prisms.
The two parties should and could more aptly change their names. Republicans should be labeled the Conservative Party and the Democrats the Liberal Party. CNN, and to a large degree ABC, NBC and CBS, should take down any pretense of being impartial and simply have their broadcast from the Democratic National Headquarters. Conversely FOX News should broadcast from the Republican National Headquarters. MSNBC should be broadcast from Moscow
We in Alabama are definitely in the conservative Republican tribe as are most of the other southern and midwestern and rural states. The left coast of California and the eastern urban coast of New York are the bastions of liberalism and the Democratic party.
We do not elect our president by direct popular vote whereby the person who gets the most votes nationwide wins the presidency. Under our Electoral College system, the person who gets 50%plus one vote gets all of that states' electoral votes. The number of electoral votes is determined by the number of congressional seats plus two senators. For example, California has 53 seats in Congress plus two Senators for 55 electoral votes. We in Alabama have seven congressional seats plus two senators which gives us nine electoral votes. Therefore, it does not take a math genius to tell that the liberal Democratic states like California, have more votes than rural, conservative states like Alabama.
President Donald Trump, who has been a proven conservative Republican, has been behind the eight-ball having to fight through the coronavirus disaster. It is not his fault that the Chinese sent this pandemic to the world and the United States, but voters will want to blame someone and he is the one in the Whitehouse and the one on the ballot.
In mid-September Trump's reelection numbers and chances were dismal. However, in late September the much-discussed October surprise occurred. The death of liberal U.S. Supreme Court Justice Ruth Bader Ginsburg gave the conservative President the opportunity to appoint a conservative to the Supreme Court. Trump is blessed to have a Republican majority in the U.S. Senate.
This opportunity for President Trump to place a third conservative Justice to the nine-member Tribunal could be a game changer. This will energize evangelical voters throughout the country as well as devout, mainstream, Catholic voters in the crucial battleground states like Florida, Ohio, Pennsylvania, Michigan and Arizona. The election will be decided in these six key battleground states.
The hay is in the barn in most other states. California will vote Democratic and we in Alabama will vote overwhelmingly Republican. President Trump will carry Alabama in a landslide. This third conservative appointment to the Supreme Court is like manna from Heaven and icing on the cake for Trump in the Heart of Dixie.
The Trump train will provide some long and heavy coattails, which will prove disastrous for our anomaly, liberal, national Democratic senator, Doug Jones. The crescendo Republican wave in Alabama will drown Democrat Jones into a watery grave. It has not helped Jones's cause that during his short tenure he has voted right down the line with the left-wing Democratic leadership.
We will see next week.