Alabama: The sellout State

By Josh Moon
Alabama Political Reporter
There's Luther Strange, smiling, talking about health care on Fox News, saying he wants to "immediately repeal Obamacare."
And then he drops a doozy: "In my State of Alabama, we didn't expand Medicaid. Through innovations and efficiencies, we've covered our people."
If Strange, the appointed Senator from this State, had said that Alabama's cold in July, he wouldn't be a bigger liar.
Because it's impossible to top the absurdity of saying Alabama "covered our people" through innovation and efficiency.
According to US census data, Alabama's insured rate increased just 4.47 percent between 2010 and 2016 – one of the smallest increases in the nation. And one that has left more than 10 percent of the State uncovered, including 12 percent of black Alabamians and nearly 16 percent of low-income households.
By contrast, Massachusetts, a state that actually used innovation and efficiency – along with human decency and intelligence – had fewer than 5 percent of the state left uncovered, including its minority and low-income population.
But see, that's the MO of Luther Strange – and today's conservative brand as a whole – for you.
It's F-you politics.
It's saying whatever it takes to win, cozying up to any person or company with money, selling out anyone and everyone.
If you doubt that, let's take a look at the 35th Avenue superfund site – the north-Birmingham area of pollution that's been making people sick for decades and required the removal of the tops of yards from hundreds of properties the last few years.
There has been quite a few allegations of wrongdoing being tossed about, and I've reported some of them. Some of them, I'm confident, occurred, and I'm confident that various state and federal law enforcement agencies believe they've occurred.
But here's the thing: whether you believe wrongdoing occurred or not doesn't matter.
Because we all know that rightdoing didn't.
We all know that Luther Strange, as Alabama's Attorney General, didn't go riding into Birmingham on a white horse to save the thousands of Alabama citizens who, year after year after year, reported illnesses, dying grass and pets, nasty water, and foul smells.
He, like the rest of the State's politicians and its environmental agency, didn't lift a finger to help those poor, mostly black people.
It took the evil, liberal, activist, coal-hating EPA to finally listen. To come into Birmingham, test the air, water, and soil, and announce to the world that those people weren't crazy.
They were right.
Only then did Strange and ADEM come roaring to the rescue … of the polluters.
As the coal companies involved were dumping thousands of dollars into Strange's campaign accounts, he was doing all he could to block everything the EPA wanted to do to clean up the area. And to prevent further testing of adjacent areas, where additional – and costly – pollution is likely to be discovered.
Because that's Alabama's MO – politicians selling out to the big-money interests that can push their careers along while everyone else suffers. And Alabama citizens helping them doing it, even pushing the scam.
When are we going to learn that if a guy is willing to sell out blacks or Mexicans or the poor or anyone else who isn't like you, that guy will sell you out too?
We haven't learned it in 200 years, and we still have middle-class Alabamians who have benefitted in untold ways from government programs – like farm subsidies, land-grant colleges, low-interest government loans, grants, tax breaks, training programs, and straight-up government giveaways – fighting like crazy to prevent people from gaining access to programs that might help them too.
And then voting for a guy who claims Alabama's wreck of a Medicaid program adequately covered everyone, who sold out the victims of environmental pollution in favor of the billion-dollar companies that dumped that pollution.
Over the weekend, in his latest, sad attempt to woo voters, Strange called the election of Donald Trump a "Biblical miracle." He's doing that a lot these days, referencing the Bible and God.
So, I can too: If the people of this State don't follow the Biblical principal of caring for the least of us first, and continue to elect the charlatans and crooks who vilify our weakest citizens, we'll always be last.
Opinion | Senate and congressional runoffs next week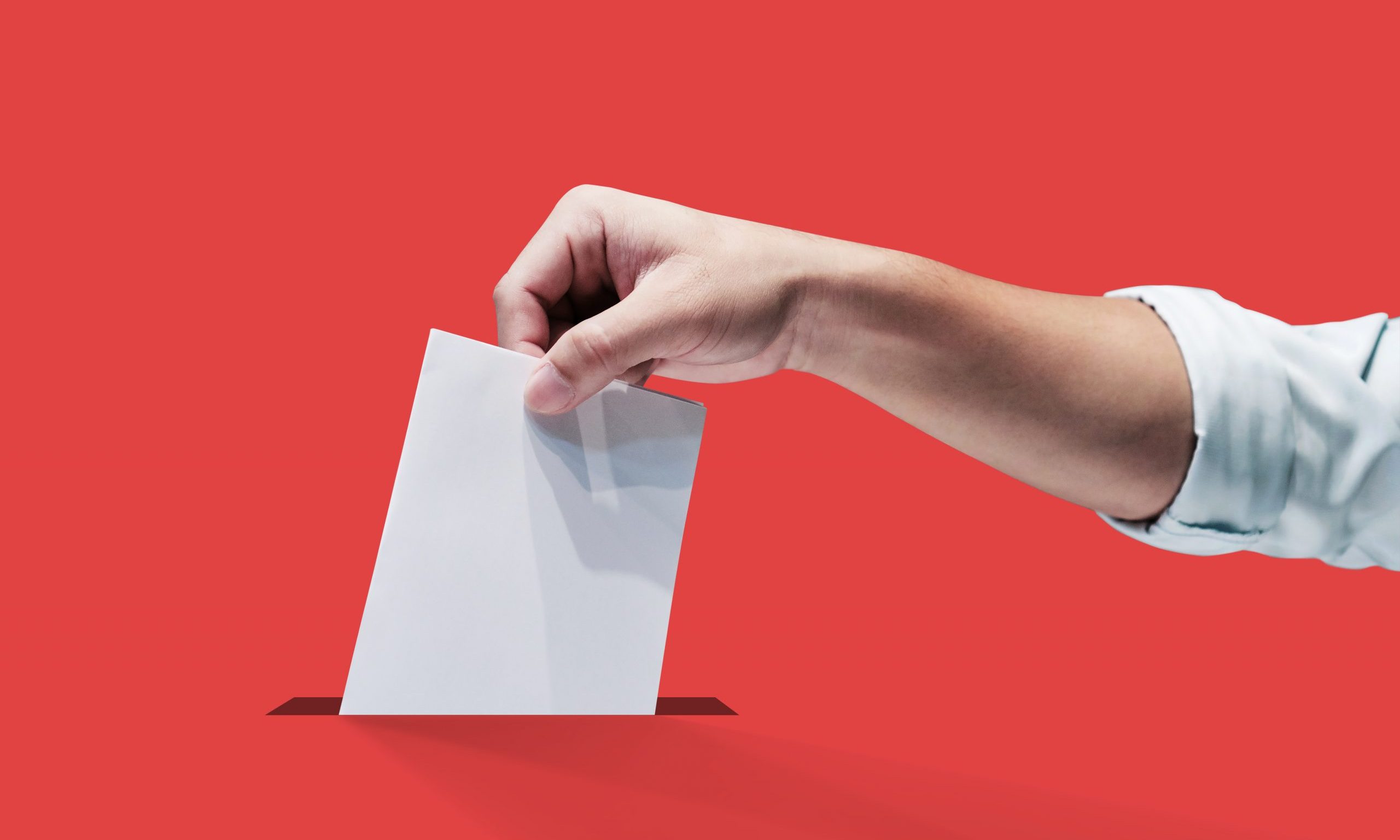 Believe or not, coronavirus notwithstanding, we have three important GOP runoffs next Tuesday.  You will go back to the polls to elect two Congressmen and a United States Senator.  That is assuming that you go vote and are not afraid of germs.
It will be interesting to see how the turnout is on July 14.  Mostly older folks, like me, are the ones that vote in all elections and we have been told for four months not to congregate or get around other people.  There could be some concern among older voters about getting out and going to the polls. Also, most of the poll workers are retired volunteers.
There is an open Congressional Seat in District 2.  Dothan businessman, Jeff Coleman, is the favorite.  He garnered close to 40 percent of the vote against a large field of candidates including former Attorney General Troy King, who finished fourth.  Former Enterprise State Representative, Barry Moore, finished second with 20 percent and will face Coleman in the runoff next week.  This seat is comprised of the Montgomery, Autauga, Elmore River Region area coupled with the Wiregrass.  The seat has been held by Montgomery Republican, Martha Roby, for 10 years.  She chose not to seek reelection.  It is surprising that the two combatants who made the runoff, Jeff Coleman and Barry Moore, hail from the Wiregrass and most of the people are in the River Region.  
Coleman has had a substantial campaign dollar advantage over Moore and the entire field running for this open seat. However, Moore has received a $550,000 gift from an innocuous Washington political action committee that has pummeled Coleman with negative ads. This contribution may make this race close.
The 1st District Mobile/Baldwin area seat is also up for grabs, literally.  This is the seat open by the departure of Bradley Byrne, who opted to run for the U.S. Senate. The two aspirants who wound up in the runoff, are veteran Mobile County Commissioner and businessman Jerry Carl and former Mobile State Senator Bill Hightower.  They finished in a dead heat with Carl getting 39 percent and Hightower 38 percent of the vote on March 3.  This one will be close and interesting.  My guess is that Jerry Carl wins this runoff. He received some late important endorsements in the waning days.
The marquee event will be the GOP runoff for the U.S. Senate between former Senator Jeff Sessions who sat in this seat for 20 years and former Auburn football coach, Tommy Tuberville.  This one will also be close.  The two conservative gentlemen finished in a virtual tie on March 3.
The winner may be the one who took the best advantage of the three-and-a-half-month hiatus.  They each could have and should have simply used the phone to call every single potential Republican voter in the state.
They could have taken a page from the playbook of the most prolific politician in Alabama history, one George C. Wallace.  He would keep the telephone glued to his ear.  Wallace would constantly call people on the phone 8-10 hours a day.  He would call you at all hours of the day and night.  Tuberville and Sessions should have used this method of campaigning without getting out of quarantine mode.  One-on-one old-fashioned campaigning and asking people for their vote goes a long way in Alabama politics.  It always has and it always will.  Folks like to be asked for their vote.
Tuberville has outworked Sessions in old fashioned one-on-one campaigning.  Although Tuberville is a novice to Alabama geographically and politically, he has traversed the state and met a lot of folks in a grassroots campaign style.  He is a very likeable fellow and sells well personally.  He did well in the rural areas in the first primary.  It helped him immensely, probably more than he realized, with the endorsement and full support of the Alabama Farmers Federation.  
If Tuberville wins, he needs to ask for a seat on the Senate Agriculture Committee.  We have not had a senator on the Ag Committee since the late Howell Heflin, who was Chairman of the Senate Agriculture Committee.  By the way, this seat that Sessions held for 20 years and is running for again and Coach Tuberville is aspiring to, is the seat held by the late Senator Heflin for 18 years.
This runoff has the potential to have a low turnout due to trepidation from older voters and it will be hot as blazes in mid-July.
Y'all vote. See you next week.