By Brandon Moseley
Alabama Political Reporter
Monday, July 10, 2017, Speaker of the Alabama House of Representative Mac McCutcheon (R-Monrovia) appointed State Representative Tim Wadsworth (R-Arley) to the House Judiciary Committee.
Rep. Wadsworth said in a statement, "I would like to thank Speaker Mac McCutcheon for the appointment to the Alabama House Judiciary Committee. I have been a practicing attorney for 31 years and am licensed in Alabama and Mississippi in both Federal and State Courts. My educational background includes a BS in Accounting, Masters in Tax Accounting (M.T.A.) from the University of Alabama and a JD (Law) from Cumberland School of Law. I appreciate the opportunity to serve on the judiciary committee and my legal and professional background will give me an opportunity to further serve the citizens of the State of Alabama."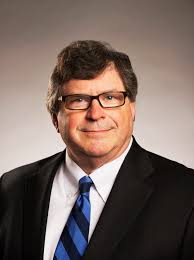 During the 2016, Regular Legislative Session the House Judiciary Committee was tasked with investigating into whether or not then Alabama Governor Robert Bentley. In 2016, the committee hired Jack Sharman to lead the investigation into Gov. Bentley. The impeachment investigation was suspended when then Alabama Attorney General Luther Strange (R) asked that they be suspended so as not to interfere with the AG's office investigation. After Strange was appointed US Senator, then Chairman Mike Jones restarted the impeachment investigation. Less than 72 hours after Sharman released his report and only hours into the first day of impeachment proceeding before the committee, Gov. Bentley pleaded guilty to two misdemeanor charges and resigned from office to avoid impending impeachment.
Since then, Judiciary Committee Chairman Mike Jones (R-Andalusia) has been appointed the Chairman of the House Rules Committee and then Judiciary Committee Vice-Chair Jim Hill (R-Odenville) has been appointed as Chairman of the Committee. The very powerful committee normally oversees legislation related to the courts, crime, torts, law, etc.
Representative Tim Wadsworth was elected to the Alabama House of Representatives on November 4, 2014. He was raised in Winston County. Wadsworth graduated began his career as a certified public accountant. He later graduated from Samford University's Cumberlsand School of Law and has been practicing Tax law and General law for 28 years.
He has offices in Arley and Sulligent. Representative Wadsworth is a member of the NRA and several civic organizations. He and his wife, Virginia, are the proud parents of three children. The Wadsworths are members of Bethel Baptist Church in Arley.