The dark cloud over Alabama is gone

By Alabama Governor Kay Ivey
Before I took the oath of office just over 100 days ago, a dark cloud hung over Alabama.
Because of a failure in leadership and the plaque of scandal, we were faced with great uncertainty. That uncertainty hindered our ability to create new jobs, carry out the people's business, and focus on the task of improving the quality of life for all Alabamians.
Since I became governor, I have had one goal: to steady the ship of state and improve Alabama's image. Even though I was only given three hours to transition from Lieutenant Governor to Governor while most administrations have three months, my administration has risen to the occasion.
During the past 100 days, we have not cured all that ails our state, but I am proud that we have steadied the ship of state. We removed the cloud of uncertainty. I have focused on nothing but what is good and right for the people of Alabama.
We cut bureaucratic red-tape and banned lobbyists from being appointed to serve on state boards by members of the executive branch. Right after I was sworn in, I promised that the Ivey administration would be open, honest, and transparent. I have followed through on that pledge and will continue to do so.
Nothing can be done perfectly, but everything will be done with integrity.
During my brief time in office, more than $1 billion has been pledged to be invested in our state, creating more than 4,000 jobs. We passed a revision of the Alabama Jobs Act, which makes it easier for our state to attract new businesses and encourage existing ones to expand. We put into place laws which make it easier for businesses to operate, not harder.
My friends, the world is hearing loud and clear that Alabama is back and open for business!
In the first three months of the Ivey administration, we have expanded Pre-K opportunities, emphasized the importance of preparing Alabamians for 21st-century jobs, made it more affordable for military men and women to get an education, and helped families provide for their children with special needs.
From the start, my administration has been laser-focused on doing what is right for the people of Alabama.
But of all we have accomplished, I am most proud of the fact that our unemployment rate has dropped to 4.6%. More people are working in Alabama today than at any time in the past 10 years!
Though these successes are great, I will not be complacent. We have steadied the ship of state, and now we will steer it toward progress and sustainability.
In the days ahead, I will put forth new ideas to improve education in our state, strengthen the quality of our workforce, and encourage our people to pursue those areas where jobs abound. We will ensure that our people are ready for the opportunities that are already here and for those that will surely come.
We must guarantee that our children have a strong start to their educational careers so that they have a strong finish as they enter the workforce. I will continue to bring light to the fact we need to improve our infrastructure, which ensures the wheels of commerce turn and allows our families to travel safely as they enjoy all our state has to offer.
Just as our state's beaches are a destination for tourists, I want every corner of our state to become a destination for jobs, business investment, and expansion.
To move forward, to seek prosperity, and to shun complacency is my new quest.
As we enter into the next 100 days of my tenure as governor, we embrace a new era which truly lives up to the lofty ideal of being a government for and by the people.
When I leave office – whenever that may be – my desire is to leave our state better than I found it.
Serving as the governor of our great state is my honor and privilege. You, my friends, my neighbors, my fellow Alabamians – you are why this is our Sweet Home Alabama.
Print this piece
Opinion | Tough times show what makes our country great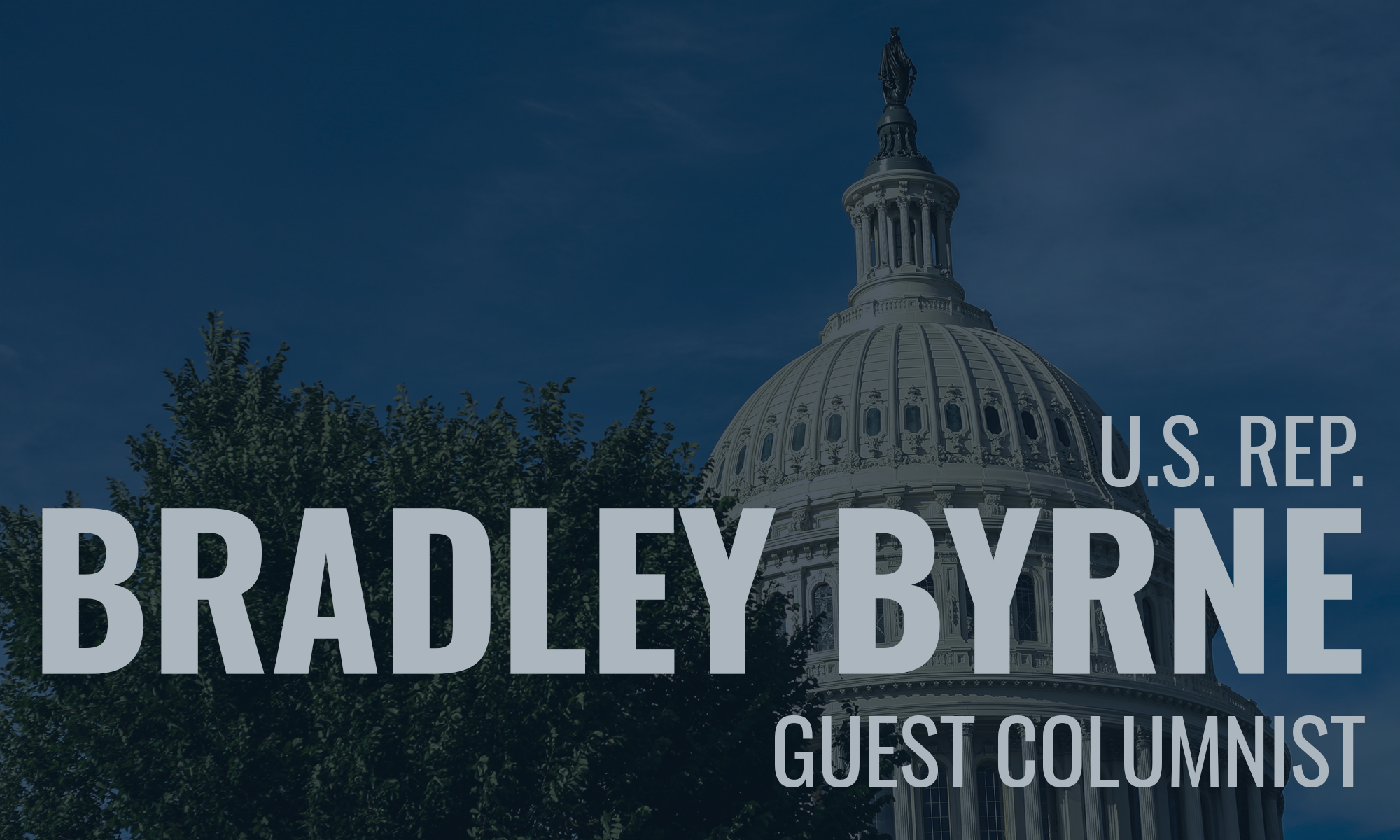 This year, during the midst of the coronavirus pandemic, Memorial Day provided an even more unique opportunity to reflect upon what makes our nation great and the shared values we hold as a people.  Though our celebrations may have been scaled down, the greatness of our country is, in many ways, more apparent in challenging times like these.
The struggles we are going through together as a nation are real and impactful.  The coronavirus overwhelmingly targets seniors and those with preexisting conditions.  As a result, nursing homes and long-term care facilities have been hit hard.  More than 36,000 residents and staff have died after coming down with Covid-19, more than a third of all deaths in our country that have been attributed to the virus.  Sadly, many of our cherished veterans have been among those lost to the virus.  Of all the tributes to those we have lost, the stories of our veterans are especially moving.
But there are bright spots in coronavirus medical research.  Testing quality and access has improved significantly.  And as we learn more about the virus, we are better able to prevent and treat Covid-19.  The hospitalization rate for those diagnosed with the virus is 3.4 percent, and the CDC estimates that 35 percent of all infected people are asymptomatic.  Taking this into account, the infection fatality rate is likely around 0.2 percent or 0.3 percent.  While that is still 2 to 3 times higher than the flu, the coronavirus is nothing like the killer some predicted early on.
Without question, the economy has taken a hit.  Unemployment levels are higher than any time since the Great Depression.  Our small businesses shed more than 11 million jobs in April.  That's more than half of the 20 million private sector jobs lost last month.  
However, Congressional action to cushion the blow has helped.  More than 4.4 million small businesses have been approved for a loan through the Paycheck Protection Program, and over $511 billion has been processed in aid.  In Alabama, at least 60,457 loans have been made for a whopping $6,136,772,466.  The bulk of this aid to small businesses must go towards employee paychecks, ensuring that more Americans are able to keep their jobs.  In addition to the Paycheck Protection Program, nearly 431,000 Economic Injury Disaster Loans have been processed to assist small businesses during this crisis.  Alabama businesses have received 4,728 EIDL loans for $376,897,450.
There is no question that small businesses will face new challenges going forward.  Evolving ways we interact with one another and patronize businesses, including new occupancy limitations, will make staying in business more difficult.  That's why it is so important for our economy to continue opening sooner rather than later.  You and I can do our part by visiting businesses and restaurants in our community.  Importantly, the foundation of our economy was strong before coronavirus spread prevention measures were enacted nationwide.  So, the country can and will rebound from this.  Prosperity will return.
One only needs to look at what is happening on the other side of the globe to be thankful for our nation.  The brutal Chinese Communist Party, whose mismanagement and dishonesty during the initial outbreak of the virus cost countless lives across the globe, is using the pandemic as an excuse to ramp up authoritarian measures.  The people of Hong Kong are suffering a loss of freedom that dwarfs the sacrifices we have made to stop the spread.
The American people have responded to crisis after crisis with resilience and togetherness, and we will do so again.  We may not have participated in all of our Memorial Day traditions, but we can still honor the fallen by treasuring the country and values they sacrificed to preserve.  That's what makes our country great.
Print this piece