Public/Private partnerships can assist with infrastructure issues

By Johnny Kampis
As some are calling for upwards of a trillion dollars in federal spending to help fix the nation's crumbling infrastructure, a public-private partnership in Alabama is proving that some of those roads and bridges can be improved without using loads of taxpayer dollars.
Officials in Baldwin County recently announced the expansion of the Beach Express, which will add a third lane at the Foley Beach Express bridge that will be reversible depending on traffic needs. The toll road is a partnership between Baldwin County, which includes the beach destinations of Gulf Shores and Orange Beach, and private operator American Roads.
"After Labor Day, we will start construction for the improvements, including adding a third, reversible lane on the bridge to accommodate two lanes of traffic in one direction, as well as widening the toll plaza and part of the southbound Foley Beach Express by the plaza. Electronic trolling will further help by eliminating the need to stop for toll payment," Neal Belitsky, chief executive officer of American Roads, told local TV station Fox 10.
Two bridges over the Intracoastal Waterway connect the Alabama Gulf Coast to the rest of the state: Highway 59 and the Beach Express. The toll road runs parallel to the highway, with two sections named Baldwin Beach Express and Foley Beach Express. American Roads notes that travelers can avoid more than 25 red lights by taking the expressway between Highway 90 and Interstate 10.
"Save Time. Save Gas," reads the tagline on the Beach Express website.
The expressway has become a victim of its own success, now experiencing heavy congestion in the summer due to its popularity. About 1,000 cars pass through the toll plaza at the bridge at Foley Beach Express per hour, where lanes are reduced from four to two.
Because the Alabama Gulf Coast continues to see its congestion grow, the Alabama Department of Transportation initially proposed construction of a $30 million taxpayer-funded bridge to alleviate congestion. ALDOT would have done so by dipping into its road repair fund, meaning everyone in Alabama would have paid for the bridge even though a small minority of the state's residents would ever use it.
Instead, local officials worked with American Roads to expand the Beach Express.
The Foley Beach Express bridge will be restriped to add the extra lane in a $5 million private-investment overhaul that will also see the addition of tag-reader cameras to allow customers to zip through the tolls and be billed later. Officials hope the changes will allow 3,000 cars to move through the plaza per hour.
Tolls are also being reduced through Labor Day for passenger vehicles, from $3.50 to $2.75. Local residents pay $1.25 cash or $1 for electronic payments during that period.
ALDOT spokesman Tony Harris told AL.com he could envision more such projects in the future.
"ALDOT and local governments are struggling to adequately meet the needs posed by maintaining existing roads and bridges and new construction to relieve congestion, so considering toll-funded construction will be essential in the future," he said.
President Trump's transportation secretary, Elaine Chao, has voiced strong support for such partnerships as a better way to rebuild the nation's infrastructure. The national debt of $20 trillion makes a trillion-dollar taxpayer investment hard to swallow, so Chao is hoping private funds can be used to aid in the effort.
Toll roads are among the most effective such partnerships – a private company builds and maintains the road or bridge and recoups the cost of its investment by charging a per-vehicle fee. American Roads has three other such partnerships in Alabama, in Millbrook, Tuscaloosa and Wetumpka.
The arrangement not only reduces congestion on other roads but also allows those who drive on the toll roads – and therefore contribute to their wear and tear – to be directly responsible for paying for their maintenance.
"Public-private partnerships are a very important part of a new way of financing our roads and bridges," Chao told Fox Business, while also nothing that red tape in some states makes such partnerships tricky.
"The problem is, there is not enough public infrastructure projects ready to be financed because the permitting process takes too long; it takes 16 years to build a bridge, it takes about 16 years to build a road."
The Trump administration is wise to focus on public-private partnerships to encourage essential infrastructure investment. By looking at what is already working in Alabama and elsewhere, and opening talks with other states to reduce rules and regulations that might impede such partnerships, the federal government can more effectively fix the nation's ailing roads and bridges.
Johnny Kampis is National Watchdog Reporter for Watchdog.org. Johnny previously worked in the newspaper industry and as a freelance writer, and has been published in The New York Times, Time.com, FoxNews.com and the Atlanta Journal-Constitution. A former semi-professional poker player, he is writing a book documenting the poker scene at the 2016 World Series of Poker, a decade after the peak of the poker boom. Johnny is also a member of Investigative Reporters and Editors.
Opinion | Auburn Student Center named for Harold Melton, first Auburn SGA president of color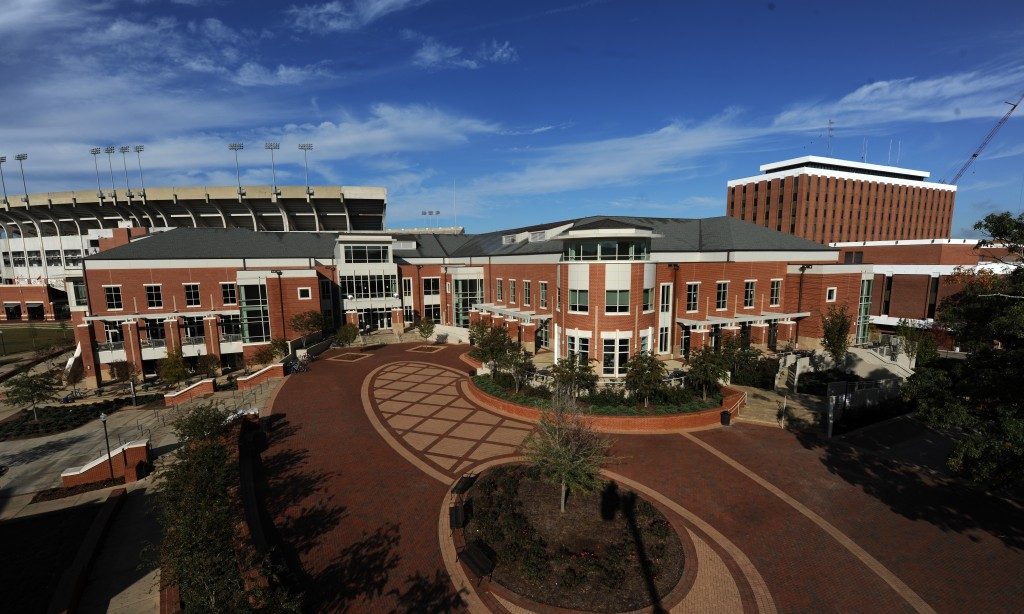 The year 1987 was a quiet one for elections across America but not at Auburn. That was the year Harold Melton, a student in international studies and Spanish, launched and won a campaign to become the first African American president of the Auburn Student Government Association, winning with more than 65 percent of the vote.
This was just the first of many important roles Harold Melton would play at Auburn and in an extraordinarily successful legal career in his home state of Georgia, where his colleagues on the Georgia Supreme Court elected him as chief justice.
Last week, the Auburn Board of Trustees unanimously named the Auburn student center for Justice Melton, the first building on campus that honors a person of color. The decision was reached as part of a larger effort to demonstrate Auburn's commitment to diversity and inclusion.
In June, Auburn named two task forces to study diversity and inclusion issues. We co-chair the task force for the Auburn Board with our work taking place concurrently with that of a campus-based task force organized by President Jay Gogue. Other members of the Board task force are retired Army general Lloyd Austin, bank president Bob Dumas, former principal and educator Sarah B. Newton and Alabama Power executive Quentin P. Riggins.
These groups are embarking on a process that offers all Auburn stakeholders a voice, seeking input from students, faculty, staff, alumni, elected officials and more. It will include a fact-based review of Auburn's past and present, and we will provide specific recommendations for the future.
We are committed to making real progress based on solid facts. Unlike other universities in the state, Auburn has a presence in all 67 counties through the Alabama Cooperative Extension System. Our review has included not only our campuses in Auburn and Montgomery but all properties across our state. To date, we have found no monuments or statues recognizing the history that has divided our country. We will continue our fact-finding mission with input from the academic and research community.
Our university and leadership are committed to doing the right thing, for the right reasons, at the right time. We believe now is the right time, and we are already seeing results.
In addition to naming the student center for the Honorable Harold Melton, we have taken steps to highlight the significant role played by Harold Franklin, the student who integrated Auburn. We are working to enhance the historical marker that pays tribute to Mr. Franklin, and we are raising its visibility in campus tours as we pay homage to his contributions as our first African American student. Last month, we awarded Mr. Franklin, now 86 and with a Ph.D., a long-overdue master's degree for the studies he completed at Auburn so many years ago.
We likewise endorsed a student-led initiative creating the National Pan-Hellenic Council Legacy Plaza, which will recognize the contributions of Black Greek organizations and African American culture on our campus.
In the coming months, Auburn men and women will work together to promote inclusion to further enhance our student experience and build on our strength through diversity. The results of this work will be seen and felt throughout the institution in how we recruit our students, provide scholarships and other financial support and ensure a culture of inclusion in all walks of university life.
Our goal is to identify and implement substantive steps that will make a real difference at Auburn, impact our communities and stand the test of time.
Naming the student center for Justice Melton is but one example. In response to this decision, he said, "Auburn University has already given me everything I ever could have hoped for in a university and more. This honor is beyond my furthest imagination."
Our job as leaders at Auburn is more than honoring the Harold Meltons and Harold Franklins who played a significant role in the history of our university. It is also to create an inclusive environment that serves our student body and to establish a lasting legacy where all members of the Auburn Family reach their fullest potential in their careers and in life.