Scouting for a Sessions replacement

By Joey Kennedy
Alabama Political Reporter
I was a Boy Scout for about two seconds. But that's longer than President Donald Trump, who was never a Boy Scout.
Yet, Trump was typically classless on Monday night speaking at the annual Boy Scout Jamboree, turning the event into basically a political rally, even encouraging the Scouts to boo former President Barack Obama, who hasn't been President since January, but certainly was a Boy Scout. Still, Trump – apparently jealous of Obama's continued popularity – just couldn't manage to give an encouraging speech without throwing in the political bombs.
Toward children, no less.
When we think Trump cannot be any less classy, he manages to be much less classy.
This is the man who doesn't have the courage to just fire Attorney General Jeff Sessions. Trump apparently is at odds with Sessions because Sessions did what a halfway decent attorney general does: Recuse himself from the Russian investigation and any investigation into the wiggy stuff that went on during Trump's presidential campaign because of his own conflicts.
But Trump, through comments and Twitter rants, apparently is trying to force Sessions, one of Trump's most loyal supporters, to just fire himself.
And Sessions will at some point. There's really no coming back from this. Sessions clearly doesn't have the confidence of the President, but, then, who does have Trump's confidence, other than Trump himself?
What a bizarre situation our nation finds itself in.
We find ourselves in a similar situation with the special U.S. Senate election here in Alabama, especially the fight between former state Attorney General Luther Strange now U.S. Senator, appointed by disgraced former Gov. Robert Bentley, and U.S. Rep. Mo Brooks (R-Madison), who are among the many candidates trying to unseat Strange Luther.
Brooks is running a classless ad supporting Second Amendment gun rights with the sounds of gunshots in the background from that madman who shot up a congressional baseball practice. Strange is picking on Brooks by demonstrating Brooks really doesn't support Trump no matter what he says now.
Yet, both Brooks and Strange support Sessions as AG and Trump as president. Seems they're going to have to pick one or the other, doesn't it?
Or can they stand by Sessions and Trump, even as Trump continues his Twitter war against Sessions?
Sessions is in so much trouble, names for his replacement are already being floated, including former New York Mayor Rudy Giuliani and U.S. Sen. Ted Cruz (R-Texas).
What a terrible situation our nation finds itself in.
But back to Trump and the Boy Scouts: Early on he said, as if he were talking to adults: "Who the hell wants to speak about politics when I'm in front of the Boy Scouts?"
And then, for the majority of the talk, Trump spoke about politics, slammed opponents and told the Scouts they'd be able to say "Merry Christmas" again, as if they aren't allowed to say it already. Even in July.
Trump has been in office only about six months. Already, he's jettisoned or publicly slammed probably more top aides than any other President at this early point in a term.
Can we imagine what it's going to be like after a year or 18 months? Two, three, or four years?
I won't let myself think beyond that.
Yes, indeed, what a damned covfefe situation our nation finds itself in.
Joey Kennedy, a Pulitzer Prize winner, writes a column every week for Alabama Political Reporter. Email: [email protected]
Opinion | The blackest Black Friday ever
"The coming weeks are going to be difficult, no doubt about that."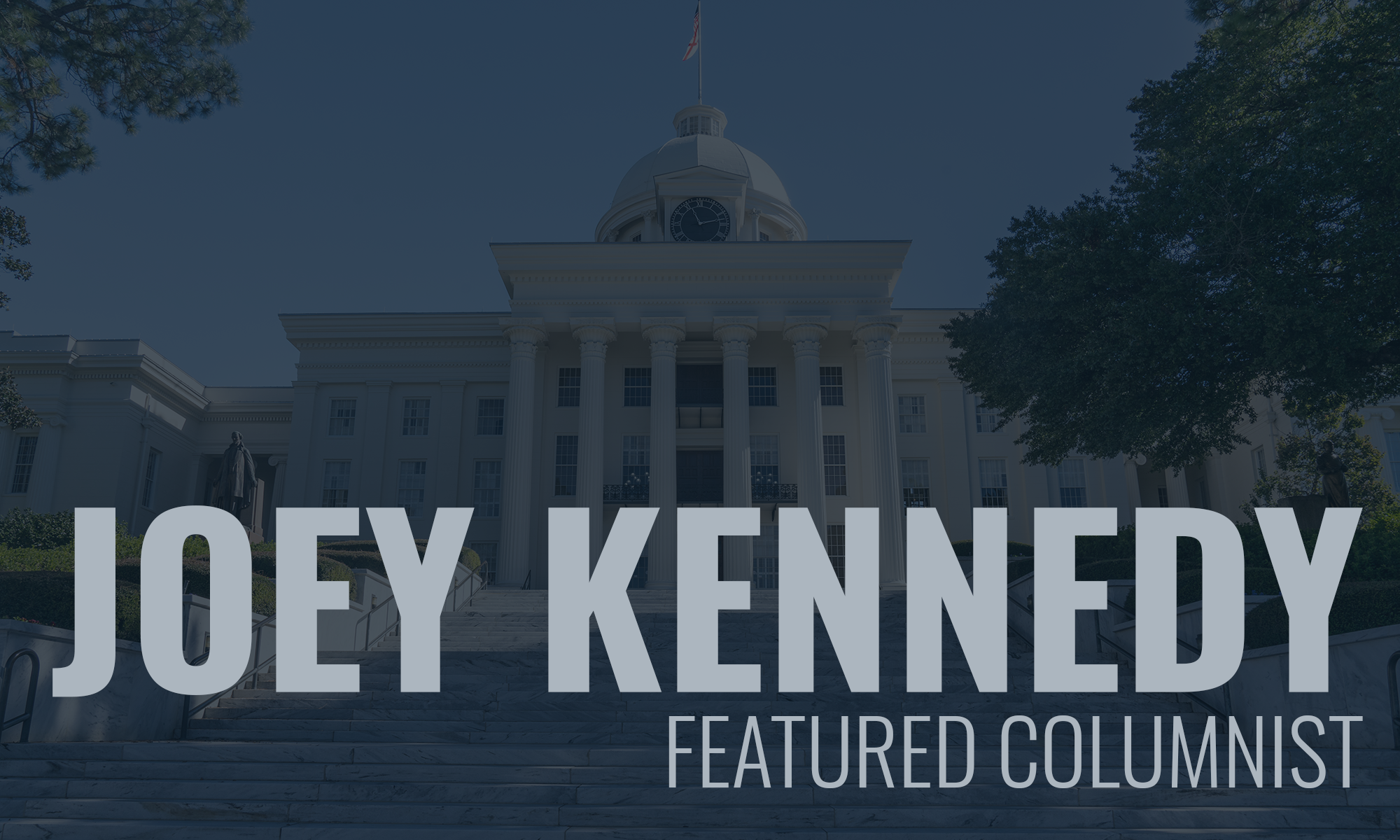 Thursday was Thanksgiving, and it's understandable that many people didn't have a lot to be thankful for. More than 260,000 people are dead because of the COVID-19 pandemic that Donald Trump simply ignored. Around 3 million people have been infected, with many of those suffering lifelong health complications from the virus.
A first Thanksgiving without loved ones. A first Christmas without loved ones bearing down.
Millions of people lost their jobs because of the pandemic. Hundreds of thousands are in danger of being evicted from their homes. Many don't have water or power or heat as the winter settles in.
Thanksgiving? Really?
Except …
Yes, there are many things to be thankful for. Our families, if we have them. Our friends, and we all have them. Our animals, and many of us have them.
We can be thankful that the long, horrible tenure of Donald Trump is nearly over. It's the end of an error.
We can hope that racism will be wrong again. That homophobia, misogyny, xenophobia, and cruelty will fall from the everyday ordinary to the awful extraordinary. Kids in cages, separated from their parents, no more. Chaos in government simply an anomaly at last.
We can hope. That alone is something to be thankful for.
The year 2020 has been a hot mess. Masks, social distancing, hand washing and sanitizing are the norm now. They may be forever.
We should be thankful that COVID-19 vaccines are on the horizon. But that's a strange thankfulness, and we cherish a vaccine for a disease that didn't have to spread as far and wide as it did. It was mismanaged as badly as a crisis can be mismanaged.
There still are people out there who refuse to wear masks or who believe the virus is a hoax. A doctor described people she was caring for who were dying, and all the time denying the virus existed, even to their last breaths.
That's certainly nothing to be thankful for.
Our health care workers, those on the front lines, deserve our thanks and our love. As do grocery store workers, first responders, teachers, and delivery people. Heroes work there.
I'm personally thankful for my wife of 41 years. My daughters in San Diego. My friends here and elsewhere. My pugs and other dogs and animals. I've got plenty to be thankful for, when we pare life down and don't expect so much.
The coming weeks are going to be difficult, no doubt about that.
Too many people traveled this Thanksgiving, and there's going to be a price to pay. Too many people are making plans for Christmas, and there's going to be a price to pay. Too many people are planning New Year's Eve celebrations, and there's going to be a price to pay.
Oh, I'll have some champagne and stay up until midnight on New Year's Eve, if only to witness that this damn year doesn't hang around for one second longer than is allowed.
Perhaps we can see a light at the end of this 2020 tunnel. Maybe by spring, we'll all be vaccinated, and this pandemic will be at the beginning of its end.
But if 2020 has taught us anything, it's that we can't count on, yes, anything.
This is Black Friday. The blackest Black Friday ever. Be careful out there. Wash your hands and wear a mask. Take care of each other. Believe in science. Don't trust a reality show president who, fortunately, finally has been fired.
Do your best to do your best. Let's have a new year that at least promises hope.
Dig deep and find what you're thankful for. Then hug it close with all your might.