INSIDE THE STATEHOUSE
By Steve Flowers
During my tenure in the legislature in the 1980's and 1990's, political party affiliation was not as pronounced as it is today.
We were identified within the Montgomery/Capitol arena as either a conservative pro-business legislator or a liberal pro-union/pro-trial lawyer legislator.
Similar to when someone new arrives in Alabama and they are asked to choose sides in college football, you have to make your allegiance with either Alabama or Auburn. We had to make the same choice as legislators. I chose early to be on the side of business. I even took a leading role and was the sponsor of most of the Tort Reform legislation. Therefore, most observers rated me an arch pro-business conservative.
The tort problem was so bad in Alabama that we were considered the black eye of the nation. Time Magazine called us "Tort Hell." With the help of the National Business Community, along with Alabama business leaders and legislators, the Business Council of Alabama was formed. The BCA grew to become the most powerful organization in Alabama.
When Bob Riley became governor in 2002, he orchestrated a game plan to take control of the BCA. He succeeded and put his boy, Billy Canary, a Washington political insider in control. Canary was a political hack that would carry out dirty tricks and chicanery for George Bush and Karl Rowe.
Bob Riley and Mike Hubbard controlled the BCA through Billy Canary. Riley still continues to pull the strings and make money. However, everything points to Canary's days at the BCA coming to an end. There have been rumors of his demise for over a year. It appears that it may occur any day. For those of us who fought the battles for business in Alabama and saw the birth and creation of the BCA, that day is long overdue.
Under Canary's and Riley's reign BCA has abandoned it's mission of supporting business and the general well-being of the state and now, in the opinion of many, does more harm than good.
No one familiar with the workings of the legislature will deny that Canary has become largely ineffective in representing the interests of business in the legislative process. For the past few years he has failed to pass an infrastructure bill largely supported by business across the state. This past session Canary failed in his efforts to stop legislation that would require insurance coverage for some Autism related issues. On the Autism measure, Canary could get only one vote for his position on the Senate floor. Most GOP legislators vote against pro-business legislation because of Canary.
Billy Canary's leadership goes past simply failure and begins to enter the realm of causing real harm to the state and the businesses he represents. Canary once boasted of his position on convicted Speaker Mike Hubbard's "kitchen cabinet." However, in the Hubbard trial Canary was less than convincing on the stand as his memory fades on issues discussed with Hubbard. Some of those issues were part and parcel of the 12 felony convictions that removed Hubbard from office. Most folks expected Canary would be indicted with Hubbard.
Now, BCA and Canary face possible involvement in the North Birmingham corruption investigation that has already resulted in one House member's confession to crime.
Some observers believe the scandal surrounding an anonymous ethics complaint that scuttled Dr. Craig Pouncey's bid to be the State Superintendent of Education may lead back to Canary.
The Board of the BCA and everyone concerned with the future of Alabama should be asking why in the world Canary has taken a once proud and effective organization into such controversial issues that have so little to do with core business interests. The answer is simple – Billy Canary has numerous conflicts of interest.
During his tenure as President of the BCA Canary has continued to maintain outside consulting contracts that pose clear conflicts with his role at BCA. However, this should come as no surprise since Billy Canary's home is New York.
Any organization that does not adapt ultimately cannot survive. BCA is at a critical crossroads in its existence. If the leadership of the organization does not replace Canary and move quickly to realign BCA with the interests of its members, its days as a vital voice for Alabama Business may be over.
See you next week.
Steve Flowers is Alabama's leading political columnist. His weekly column appears in over 60 Alabama newspapers. He served 16 years in the state legislature. Steve may be reached at www.steveflowers.us.
Opinion | The blackest Black Friday ever
"The coming weeks are going to be difficult, no doubt about that."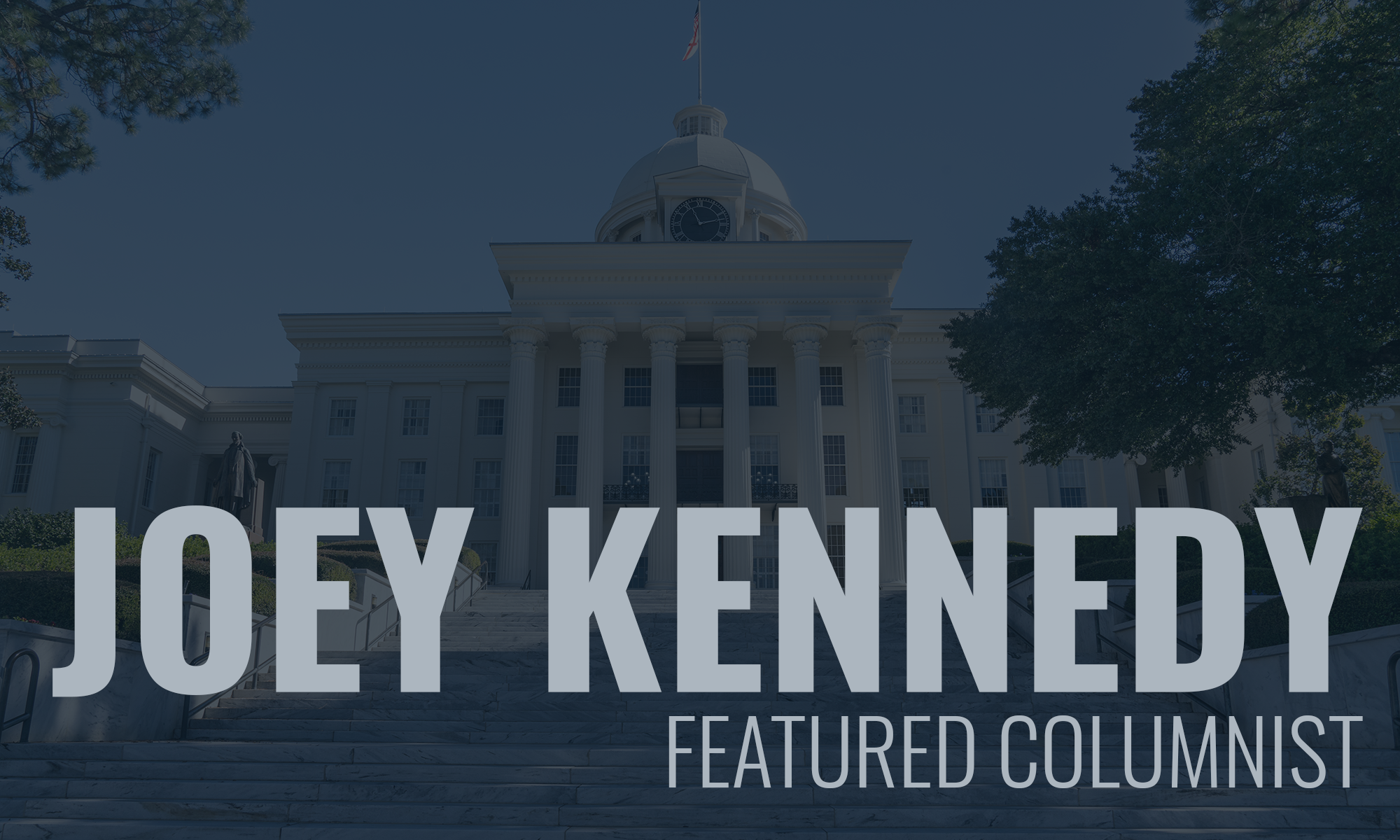 Thursday was Thanksgiving, and it's understandable that many people didn't have a lot to be thankful for. More than 260,000 people are dead because of the COVID-19 pandemic that Donald Trump simply ignored. Around 3 million people have been infected, with many of those suffering lifelong health complications from the virus.
A first Thanksgiving without loved ones. A first Christmas without loved ones bearing down.
Millions of people lost their jobs because of the pandemic. Hundreds of thousands are in danger of being evicted from their homes. Many don't have water or power or heat as the winter settles in.
Thanksgiving? Really?
Except …
Yes, there are many things to be thankful for. Our families, if we have them. Our friends, and we all have them. Our animals, and many of us have them.
We can be thankful that the long, horrible tenure of Donald Trump is nearly over. It's the end of an error.
We can hope that racism will be wrong again. That homophobia, misogyny, xenophobia, and cruelty will fall from the everyday ordinary to the awful extraordinary. Kids in cages, separated from their parents, no more. Chaos in government simply an anomaly at last.
We can hope. That alone is something to be thankful for.
The year 2020 has been a hot mess. Masks, social distancing, hand washing and sanitizing are the norm now. They may be forever.
We should be thankful that COVID-19 vaccines are on the horizon. But that's a strange thankfulness, and we cherish a vaccine for a disease that didn't have to spread as far and wide as it did. It was mismanaged as badly as a crisis can be mismanaged.
There still are people out there who refuse to wear masks or who believe the virus is a hoax. A doctor described people she was caring for who were dying, and all the time denying the virus existed, even to their last breaths.
That's certainly nothing to be thankful for.
Our health care workers, those on the front lines, deserve our thanks and our love. As do grocery store workers, first responders, teachers, and delivery people. Heroes work there.
I'm personally thankful for my wife of 41 years. My daughters in San Diego. My friends here and elsewhere. My pugs and other dogs and animals. I've got plenty to be thankful for, when we pare life down and don't expect so much.
The coming weeks are going to be difficult, no doubt about that.
Too many people traveled this Thanksgiving, and there's going to be a price to pay. Too many people are making plans for Christmas, and there's going to be a price to pay. Too many people are planning New Year's Eve celebrations, and there's going to be a price to pay.
Oh, I'll have some champagne and stay up until midnight on New Year's Eve, if only to witness that this damn year doesn't hang around for one second longer than is allowed.
Perhaps we can see a light at the end of this 2020 tunnel. Maybe by spring, we'll all be vaccinated, and this pandemic will be at the beginning of its end.
But if 2020 has taught us anything, it's that we can't count on, yes, anything.
This is Black Friday. The blackest Black Friday ever. Be careful out there. Wash your hands and wear a mask. Take care of each other. Believe in science. Don't trust a reality show president who, fortunately, finally has been fired.
Do your best to do your best. Let's have a new year that at least promises hope.
Dig deep and find what you're thankful for. Then hug it close with all your might.