In praise of doing what's right
By Larry Lee
Education Matters
Ain't no way 11 months ago I would ever write what I am now writing. That's because I had just watched state school board member Stephanie Bell raise her hand on Aug. 11 as one of five votes to hire Mike Sentance as State Superintendent.
I thought then–and still do—it was one of the dumbest things I've ever seen a group of adults do.  Given his lack of qualifications and lack of support from educators, how do you justify selecting him?
Now we know what a trainwreck Sentance is.  He is mis-managing an intervention in Montgomery and saddling us with enormous debt, he oversees a department that is in chaos as a work place, and he refuses to communicate with his board.  That's just for starters.
But thank goodness, Stephanie Bell has the courage admit she made a mistake voting for him.
This contrasts starkly with board members Mary Scott Hunter and Betty Peters who are blind to the fact the emperor has no clothes.  They both voted for Sentance and, like Tammy Wynette, are standing by their man.
(The other two votes for Sentance came from the greatest governor in Alabama history by his own proclamation Robert Bentley and Bentley's unqualified appointee to the state board, Matt Brown. So, of the original five votes for Sentance, only two remain.)
Let's not forget who Hunter and Peters are.  Hunter is the only board member facing a civil law suit for her role in trying to discredit and defame applicant Craig Pouncey during the search process.  She is the only board member named in an internal investigation by ALSDE as colluding with four others to eliminate Pouncey from consideration. She is the only board member who showed up last year at a meeting of the Business Council of Alabama telling legislators that Pouncey was out of the running because of his Ethics Commission problems, which was a total fabrication.
And Peters is the member who told numerous people the day before the vote she was supporting Craig Pouncey–and then flipped.  She is the board member who steadfastly believes that Sentance is opposed to Common Core when he is on record as saying he thinks Common Core is good for southern states.
Hunter and Peters seem hell-bent on making 730,000 public school students pay for their mistake.
Bell, who is the longest-serving member of the board and has a ton of institutional knowledge, was elected vice-president of the board on July 11.  She then began to try to sort out the mess we are in and come up with a plan to move beyond it.
She has been castigated, largely by those on the extreme right, for doing so.  And though the feeble arguments they put forth are not supported by fact, this does not stop them from spreading their "fake news."
Bell led the effort to evaluate Sentance that was discussed at the July 25 meeting.  She faced a difficult job of trying to keep Hunter from bullying her repeatedly that day.  And she has faced a barrage of vindictive comments since from Peters, who once was her best friend on the board.
Hunter and Peters are acting like spoiled children who say they will take their ball and go home.  Hunter refused to fill out an evaluation form and refused to participate in an executive session July 25.  In other words, she abandoned the people of Limestone, Madison, Jackson, DeKalb and Etowah counties who elected her simply to score political points.  How's that for good government?
And instead of making a sincere effort to evaluate Sentance, Peters just blithely gave him the highest score for all 37 measures being evaluated.  How's that for diligence and honesty?  What a great role model for school kids.
Stephanie Bell and I have not always seen eye to eye.  But she is smart, can disagree agreeably, and is courageous enough to see the error of her ways.  She has watched Sentance make blunder after blunder and come to realize he is NOT the person to lead our state school system.
At this point in time, on this very critical issue, I commend her.
Larry Lee is a public school advocate and co-author of the study, Lessons Learned From Rural Schools. [email protected]
Print this piece
Opinion | Historic opportunity – Alabama's chance to change abortion history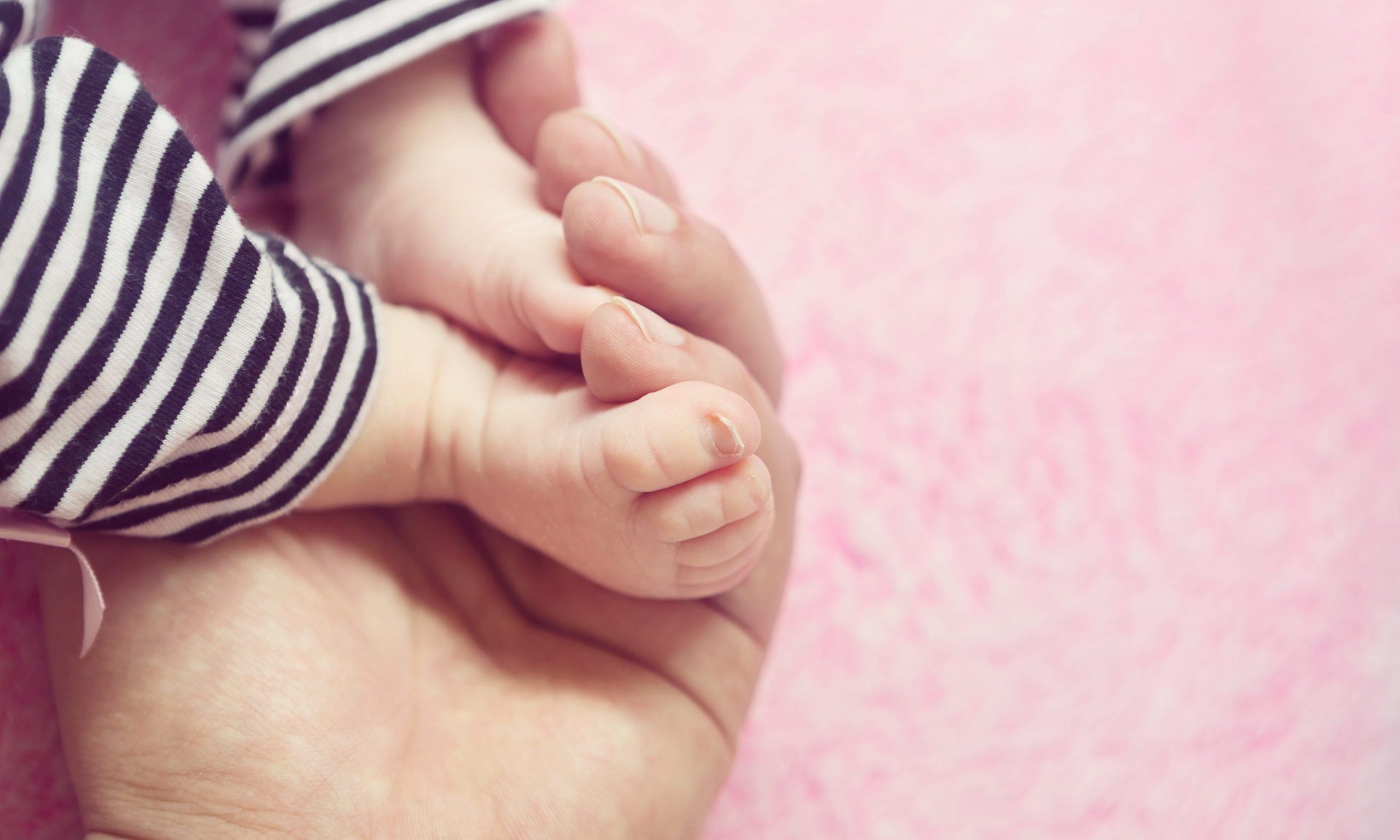 Alabama's Constitution states that the sole purpose of Alabama's government is to protect the life, liberty, and property, of its people. The State's Constitution does not mince words—any variance from this mandate is nothing short of "usurpation and oppression." Alabama's statutes, courts and Constitution have made it clear that unborn children are people, no different under the law than those that are born. Because, in Alabama, the unborn are persons, they possess an inalienable right to life and are entitled to the protection of it.
Yet, abortion on demand continues without abatement in the state of Alabama. Every day, unborn babies—who have the same rights of all born people under the Alabama Constitution —are deprived of their right to life. In Alabama alone, over 6,000 abortions are performed each year. The horrific nature of these killings happens so often that it has become commonplace. We have been forced to live with the death of the innocent for so long that we have become numb and indifferent to the great and inexcusable injustice which stains the soul of our state. We must wake up and remember that the rights recognized by Alabama's Constitution pertain to all of its people.
There is a new hope! There is a novel and strong 10th Amendment argument which does not conflict with or fall within the contemplation of the Roe decision—but it will likely rebalance or displace Roe's power significantly. Roe declared the U.S. Constitution was silent regarding the rights of the unborn. The 10th Amendment, therefore, empowers the states to act where the Constitution is silent. Through this empowerment, a state can recognize and define the rights of the unborn within its borders. With both mother and child finally on an equal footing of rights, both mother and child can be justly protected.
This argument, at this very moment, is in front of the Supreme Court of Alabama.
On January 22, Helen Light—quietly and without fanfare—filed an emergency petition with our highest court. In it she asks the Court to acknowledge that the U.S. Constitution permits, and Alabama's Constitution requires the protection of unborn children within our state. Further, she asks the Court to clarify the power and legal obligation of Governor Ivey and other officials named as Respondents, to uphold their duty and take immediate action.
The Alabama Supreme Court has discretion to hear petitions like Ms. Light's. Normally, it would issue its decision to accept or decline a case within a few days. In this case, over four weeks have passed without an utterance from the Court. We believe that the Court is concerned with upholding the separation of powers, and struggles with the propriety of requiring Governor Ivey to take such a significant action to assert Alabama's right to enforce its Constitution. Ms. Light's petition asks the Court to walk the razor's edge of upholding the purpose of our Constitution without fracturing the framework of it. There can be no more difficult a task asked of our judges.
We come here today to ask Governor Ivey to bring relief to the Court so it may act. By voluntarily stepping forward and asking the Court to hear the case, she can remove their conflict. Through this action, the separation of powers will be preserved, and the Court can freely hear Ms. Light's case. And our Court should hear this case!
If this argument is ultimately successful, it will not only change the face of abortion on demand in Alabama, but throughout the nation as well. Each state can follow the 10th Amendment path laid by Alabama to speak where Roe has declared the Constitution to be silent. Each state can elevate the legal status of its unborn citizens to protect their lives.
State by state, a change can be made until abortion on demand is a dark memory in
America's past. All of this can be accomplished if our brave Governor steps forward to seize her moment in history. Certainly, there is a formidable cost each time America has protected the dignity of its forgotten people—yet we do it without regret because we are Americans. We will do what is right, regardless of the sacrifice, because that is who we are as a people. There is no doubt that our brave governor understands this well. No one that has achieved what she has done without pain and blood.
Governor Ivey is good, but she is also human. What we are asking her to do requires great courage and bravery on her part. However, it is a noble thing that we ask of her, and never in the history of our nation, can so many lives be saved with so little ink.
Governor Ivey, we love you. We will support you. We will stand by you. Please push back against the encroaching darkness, stand up for the lives of the innocent and ask the Court to hear this case!
Amie Beth Dickinson Shaver, a resident of Birmingham, is an author, speaker and former Miss Alabama ('94)
Print this piece