In praise of doing what's right
By Larry Lee
Education Matters
Ain't no way 11 months ago I would ever write what I am now writing. That's because I had just watched state school board member Stephanie Bell raise her hand on Aug. 11 as one of five votes to hire Mike Sentance as State Superintendent.
I thought then–and still do—it was one of the dumbest things I've ever seen a group of adults do.  Given his lack of qualifications and lack of support from educators, how do you justify selecting him?
Now we know what a trainwreck Sentance is.  He is mis-managing an intervention in Montgomery and saddling us with enormous debt, he oversees a department that is in chaos as a work place, and he refuses to communicate with his board.  That's just for starters.
But thank goodness, Stephanie Bell has the courage admit she made a mistake voting for him.
This contrasts starkly with board members Mary Scott Hunter and Betty Peters who are blind to the fact the emperor has no clothes.  They both voted for Sentance and, like Tammy Wynette, are standing by their man.
(The other two votes for Sentance came from the greatest governor in Alabama history by his own proclamation Robert Bentley and Bentley's unqualified appointee to the state board, Matt Brown. So, of the original five votes for Sentance, only two remain.)
Let's not forget who Hunter and Peters are.  Hunter is the only board member facing a civil law suit for her role in trying to discredit and defame applicant Craig Pouncey during the search process.  She is the only board member named in an internal investigation by ALSDE as colluding with four others to eliminate Pouncey from consideration. She is the only board member who showed up last year at a meeting of the Business Council of Alabama telling legislators that Pouncey was out of the running because of his Ethics Commission problems, which was a total fabrication.
And Peters is the member who told numerous people the day before the vote she was supporting Craig Pouncey–and then flipped.  She is the board member who steadfastly believes that Sentance is opposed to Common Core when he is on record as saying he thinks Common Core is good for southern states.
Hunter and Peters seem hell-bent on making 730,000 public school students pay for their mistake.
Bell, who is the longest-serving member of the board and has a ton of institutional knowledge, was elected vice-president of the board on July 11.  She then began to try to sort out the mess we are in and come up with a plan to move beyond it.
She has been castigated, largely by those on the extreme right, for doing so.  And though the feeble arguments they put forth are not supported by fact, this does not stop them from spreading their "fake news."
Bell led the effort to evaluate Sentance that was discussed at the July 25 meeting.  She faced a difficult job of trying to keep Hunter from bullying her repeatedly that day.  And she has faced a barrage of vindictive comments since from Peters, who once was her best friend on the board.
Hunter and Peters are acting like spoiled children who say they will take their ball and go home.  Hunter refused to fill out an evaluation form and refused to participate in an executive session July 25.  In other words, she abandoned the people of Limestone, Madison, Jackson, DeKalb and Etowah counties who elected her simply to score political points.  How's that for good government?
And instead of making a sincere effort to evaluate Sentance, Peters just blithely gave him the highest score for all 37 measures being evaluated.  How's that for diligence and honesty?  What a great role model for school kids.
Stephanie Bell and I have not always seen eye to eye.  But she is smart, can disagree agreeably, and is courageous enough to see the error of her ways.  She has watched Sentance make blunder after blunder and come to realize he is NOT the person to lead our state school system.
At this point in time, on this very critical issue, I commend her.
Larry Lee is a public school advocate and co-author of the study, Lessons Learned From Rural Schools. [email protected]
Print this piece
Opinion | COVID-19 has changed our state's industry and workforce landscape, our goal remains the same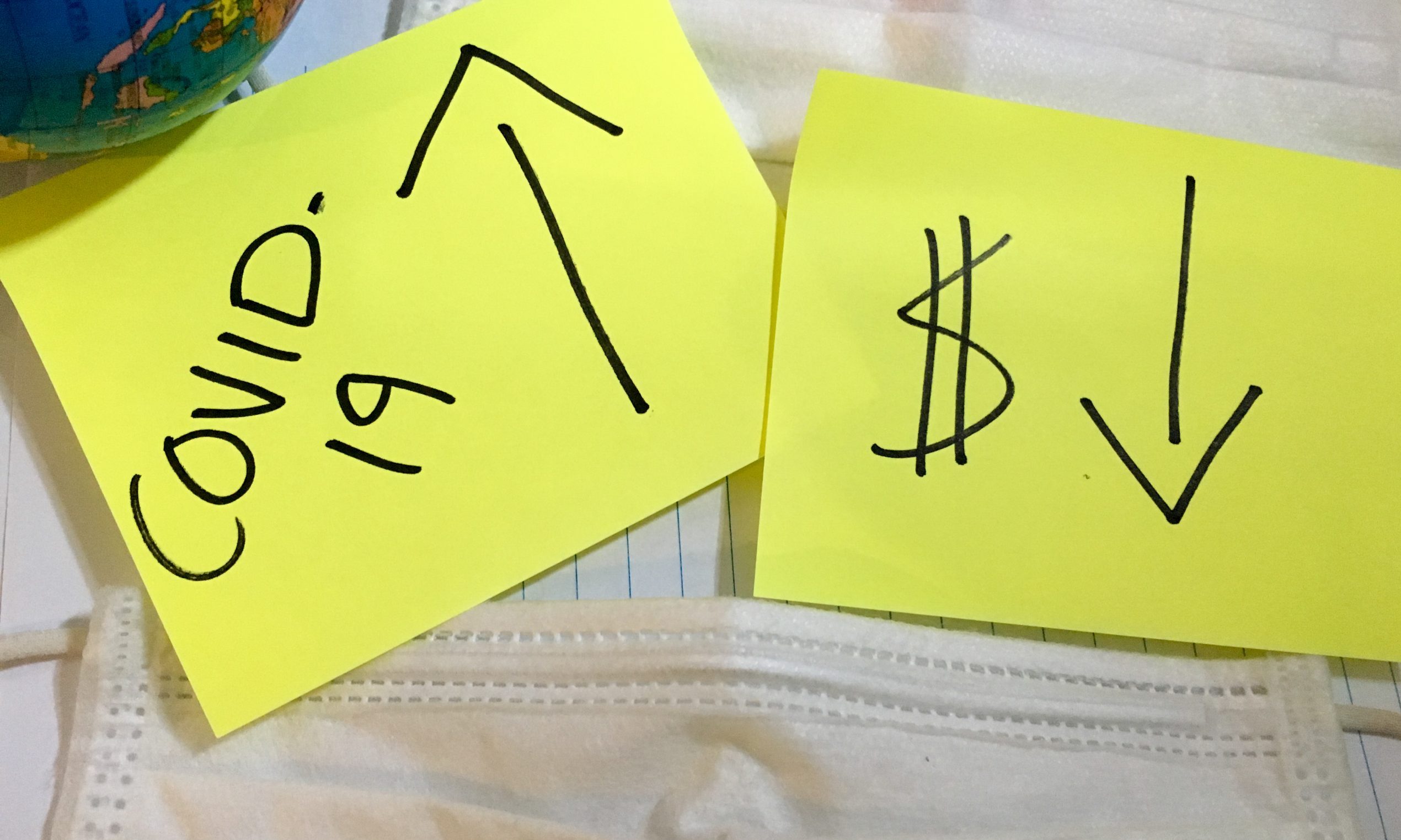 The human toll of COVID-19 is unprecedented in Alabama, and businesses of all sizes have taken a shellacking due to the pandemic. As such, our tactical focus for workforce development has transitioned from filling positions in the tight labor market we enjoyed in February to pandemic response, incumbent worker training and dislocated worker training today. The future of work has accelerated ten years in three months.
The Alabama Workforce Council (AWC) is working with the Ivey Administration and partners across the state to share best practices, key facts and resources for employers, employees and those who have been recently unemployed.
While the immediate focus of our efforts has transitioned to workforce recovery and response efforts to COVID-19 through our work with informational webinars, workforce recovery surveys, and resources for businesses (all available online), the AWC and AlabamaWorks remain steadfastly committed to the Governor's attainment goal of adding 500,000 highly-skilled workers to Alabama's economy by 2025. Notably, in these uncertain times, this goal has not changed.
Creating a highly-skilled workforce and resilient economy, even one that will be recovering for the foreseeable future, is necessary for Alabama's economic vitality. For those who have become unemployed or underemployed due to COVID-19, reskilling or upskilling now can lead to sustainable in-demand career pathways that produce measurable benefits in the future.
Success Plus, the formal name for the Governor's postsecondary education attainment goal, outlines the need to add an additional 500,000 Alabamians prepared for in-demand, high-wage careers to the workforce by obtaining credentials, certificates or degrees in addition to a high school diploma by 2025. Moremust be done to create stackable pathways that allow individuals to earn credentials through career-specific education and shorter-term programs that prepare them for immediate employment and future advancement.
To this end, Alabama has established a quality-assurance process for credentials through the Alabama Committee on Credentialing and Career Pathways (ACCCP). The ACCCP is tasked with identifying in-demand occupations in Alabama, developing competency models and career pathways for each of the in-demand occupations, and identifying related credentials of value associated with each of the in-demand occupations.
Additionally, on June 8the Alabama Workforce Council will launch the Governor's Survey of Employer Competencies,which will survey employers in each sector and region of the state to assist the ACCCP with identifying these in-demand occupations as well as the related competencies and credentials of value aligned to those occupations.
The survey will be conducted between June 8 and June 15, 2020 and, going forward, the survey will be conducted annually to assist the ACCCP's 16 Technical Advisory Committees (TACs) with their work oflinking credentials of value to one or more specific competencies needed for a job. Ultimately, this will allow employers to create competency-based job descriptions that list the specific skills required for a job, rather than using associate or bachelor's degrees as placeholders. Therefore, it is vital that employers of all sizes, and from each industry sector, provide responses to the survey. The TACs will receive the results of the Governor's Survey of Employer Competencies at the June 17, 2020 ACCCP meeting.
It is clear that much work remains to be done. COVID-19 adds challenges to our ultimate goal, but the Alabama Workforce Council and AlabamaWorks knows that – regardless of the pandemic – clearly identifying in-demand jobs, with their related skills, and facilitating more opportunities for high-skill, high-wage careers is now more important than ever.
To learn more about the Alabama Workforce Council's response to COVID-19 and to learn more about Governor Ivey's vision for creating 500,000 highly skilled workers by 2025, visit www.alabamaworks.com.

Tim McCartney, formerly of McCartney Construction in Gadsden, is the chairman of the Alabama Workforce Council.
Print this piece