Remaining Trump supporters aren't doing themselves any favors
By Josh Moon
Alabama Political Reporter
A new Quinnipiac University poll this week put Donald Trump's approval rating at 33 percent.
Which seems high.
Honestly, how is it possible that 33 percent of Americans, or American voters, have watched the absolute clown show that has taken place the last six months and thought, "Yep, that's how the presidency should work"?
You know what, I don't even care how it's possible.
But since a good chunk of those 33 percent apparently reside within the borders of Alabama, I think I should pass along some information.
The rest of us think less of you.
Oh, I know that's harsh, but I think it's better that someone tell you straight out, so you can at least consider the truth.
And make no mistake about it, it is the truth. I've had this conversation with numerous people – and people of all political persuasions. Not just liberals or Democrats, but with normally-conservative Republicans. Because this has nothing to do with conservative v. liberal, or Democrat v. Republican politics.
We all feel the same way.
We think you diehard Trump supporters are easily fooled, probably racist (even if you'd spend an hour telling us about your best black friend) and you don't grasp the complexities of real life problems like immigration, economics and terrorism.
Please, spare us the indignation over this. Because we know who you are.
You are the people who vote down Legislation that would aid yourselves just to make sure the blacks and Mexicans don't get it.
You are the people who believe that terrorism might be solved by blocking people from countries that have never produced a terrorist who carried out an attack on this country.
You are the people who believed that Trump was going to build the biggest, most beautiful border wall ever and have Mexico pay for it. And even worse, you believed this idiotic fantasy would actually solve our immigration issues.
You are the people who believed a reality TV star when he said that he was going to solve healthcare and provide better coverage for everyone at lower prices, despite the fact he never even hinted at a plan for doing that. And you believed it because he said, "Trust me." And because he was white and rich, and those guys never lie to you.
You are the people who continue to believe that there was no coordination between the Trump campaign and Russia, despite nearly every person associated with the campaign – including the ones named Trump – holding various and extensive meetings with Russian officials.
You are the people who somehow, even after six months of daily screw-ups, daily embarrassments, daily sellouts of you, daily leaks, daily firings, daily in-staff bickering and daily international snafus, have found a way to say that a president who hasn't passed a single thing he said he would in his first six months is doing an approvable job.
And you're embarrassing the hell out of the rest of us.
Your willingness to believe absurd things as long as they're pitched from the right people and reinforce your political and social beliefs is, quite frankly, astounding.
But I understand how it happened. For nearly a decade now, most of you have lived inside this Obama hate-bubble, in which you were inundated daily with absurdly erroneous news stories about Obama, Nancy Pelosi, lib'ruhls and anyone positioned just left of the far-right line drawn for you.
Now, the flow of negative Obama news into the bubble has simply been replaced by positive Trump news. So, maybe, in this conservative bubble world, Trump has annihilated ISIS, fixed healthcare, won the drug war and is halfway finished with his big, beautiful wall. Maybe that explains the 33 percent.
But it's time to grow up, kids.
Enough is enough. It's time to take a hard look around and come to grips with some truth.
First and foremost: Donald Trump is a raving lunatic who shouldn't be allowed to visit the White House, much less run the country from it.
Evidence: the man screwed up a Boy Scout speech in every way you can possibly screw up a Boy Scout speech. And before his speech, no one knew it was even possible to screw up a Boy Scout speech.
And that is just one of a mountain of monumental mistakes, gaffes, alleged treasonous crimes and sellouts.
It's time to end this. It's time for you to take off the silly red hat and scrape the dumb "Trump" bumper sticker off your car. It's not cool. It's not funny. It's not rebellious.
And you're treading dangerously close to the point where this phase of idiocy is what the rest of us will remember you for forever.
Print this piece
Opinion | Alabama close to allowing hot dogs to be rescued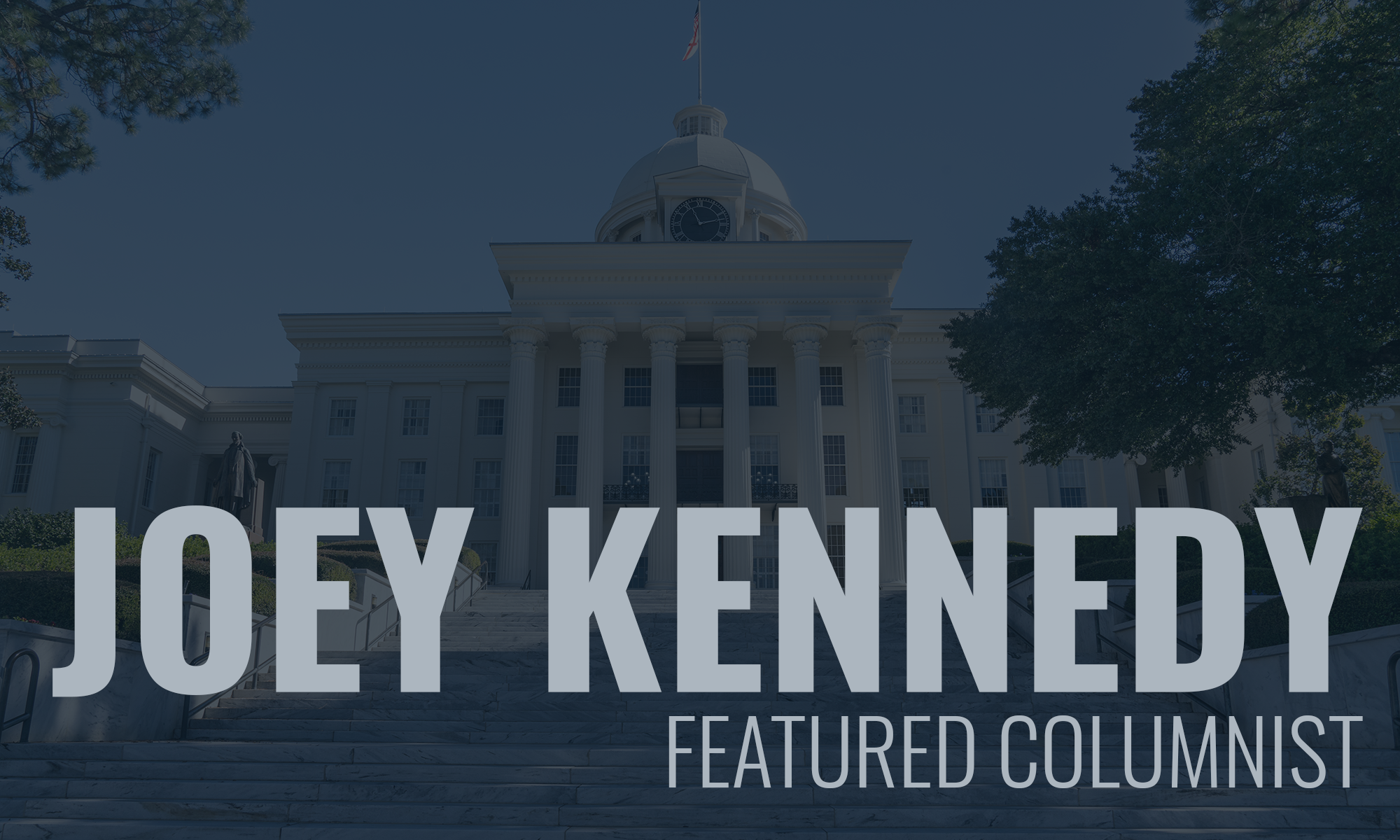 Most readers know that we've had a grumble of pugs for years. We lost four in the grumble last year. All of our dogs are rescues, and most of them have some disability: unable to walk well, blindness, incontinence, a perpetually crooked head.
And most of the pugs are elderly, so we expect to lose a few this year. Our youngest is Nellie Bly, at about 2 years old. We have a group of older pugs that are around 10-11 years old. Several came from puppy mills. One was surrendered to a vet tech when his owners took him to be put down because the owner's granddaughter wanted a different dog (I know!). The veterinarian naturally was not going to euthanize a healthy animal, and about a week later, Peerey came to us.
Pugs are bred to do one thing: Sit with their humans, mostly on their laps or next to them on the bed. All of ours are bed pugs. They snore; we adore.
I say all of this to underscore that Veronica and I know not ever to leave one of our dogs in a locked car, especially during the summer. But every year, we hear stories of the careless owners who leave their dog (or dogs) in the backseat of a vehicle while they run an errand. The errand takes longer than the owner thought, and heat builds in the car. Too often, that kills the pet, just like it does children, and that happens all too often as well.
As of 2019, 31 states had laws that either prohibit leaving an animal confined in a vehicle under dangerous conditions or provide civil immunity (protection from being sued) for a person who rescues a distressed animal from a vehicle.
Alabama – finally – is on the cusp of joining that group.
A bill (SB67) sponsored by Sen. Jimmy Holley, R-Elba, will allow good Samaritans to rescue pets left in a car if they are clearly in danger from either the heat or cold. The bill provides criminal immunity to civilians and grants civil and criminal immunity to law enforcement officers who rescue an animal.
Important, too, is that bill prevents owners from leaving their animals in a vehicle in a manner that creates an unreasonable risk of harm. If they do, they can be charged with second-degree animal abuse.
It doesn't take long for the situation in a vehicle to deteriorate, either. 
Even on a mild day, the heat inside a car can go off the rails. According to reports, if the outside temperature is 70 degrees (f), the interior of a vehicle can heat up to 89 degrees in 10 minutes. After a half-hour, the interior temp can be 104 degrees. Of course, it's much worse on hotter days.
At 80 degrees, a vehicle's inside temperature is at 99 degrees; after a half-hour, the animal is trying to survive in a 114-degree oven. And at 95 degrees, not an unusual June, July, or August temperature in Alabama, the inside temp of a vehicle is about 130 degrees.
Humans can't even survive long at those temperatures.
There are conditions before a good Samaritan can step up, but they're not unusual in states that already have similar laws: Among them:
■
The person has a good faith belief that the confined domestic animal is in imminent danger of suffering physical injury or death unless the domestic animal is removed from the motor vehicle;
■
T
he person determines that the motor vehicle is locked or there is no reasonable manner in which the person can remove the domestic animal from the vehicle;
■
B
efore entering the motor vehicle, the person notifies a peace officer, emergency medical service provider or first responder or an animal control enforcement agency or deputy of the confined domestic animal;
■
T
he person does not use more force than is necessary under the circumstances to enter the motor vehicle and remove the domestic animal from the vehicle.
■
Remains with the animal in a safe location in reasonable proximity to the motor vehicle until law enforcement or other first responders arrive.
■
Maintains control of the animal at all times to prevent harm to the animal or others.
There are other conditions that make less sense, however. The bill as passed 33-0 by the state Senate requires the ambient temperature in the vehicle be 99 degrees or higher before a citizen or first-responder can intervene.
I can tell you that a half-hour in a car at 95 degrees will kill a pug; a Lab or Golden might survive that temperature for awhile, but remember, every minute the car's interior is getting hotter. Pugs are brachycephalic – short nosed – and have trouble breathing outside at 80 or 85 degrees.
Other short-nosed breeds like English Bulldogs, French Bulldogs, and Boston Terriers, have the same issue. It's one reason why they snort and snore, even in the winter.
Generally, we can tell when a dog locked in a car is distressed, and few good Samaritans are going to be carrying a temperature gauge with them.
Still, the House needs to pass this bill as soon as possible. Spring and summer aren't that far off, and, no doubt, there will be animals to rescue.
Joey Kennedy, a Pulitzer Prize winner, writes a column every week for Alabama Political Reporter.
Email: [email protected]
Print this piece