Getting around the District

By Congressman Bradley Byrne (AL-1)
Each August, Members of Congress head back to their home states for a District Work Period. I use this time to travel throughout my district and interact with the people I represent in Congress.
These District Work Periods are jammed packed with multiple stops a day, plenty of time in the car, and important conversations with constituents. To help explain just how busy these weeks can be, I want to walk you through my last week on the road in Southwest Alabama.
Monday morning started off bright and early with an appearance on WABF Radio in Fairhope. It is important to spend time visiting with members of the local media to help share information about the work being done in Washington.
Next, we traveled over to Wendy's in Spanish Fort for a roundtable discussion with leaders from local franchises. The topic of conversation focused on my new bill, the Save Local Business Act.
Then we headed up to Bay Minette for lunch with our school superintendents. With school starting back, this lunch offered an opportunity to discuss the impact federal education policy has on our local schools.
My town hall meeting in Fairhope was next on the schedule. We had a packed house, but I thought the conversation was thoughtful and productive. While we may not agree on every issue, I promise to always listen to your perspective.
Most of Tuesday was spent in Mobile. I started out speaking to realtors at the Berkshire Hathaway office in West Mobile before heading downtown to speak to the Trustmark Bank Coastal Alabama Advisory Board.
Then it was back across the street to my Mobile office for a roundtable discussion with the presidents from our local colleges and universities. These institutions of higher education are important to our local economy, so I always make time to listen to their concerns.
On Wednesday, we headed down to Bayou La Batre for a series of meetings and events. First up was a visit to Safe Harbor, a public housing authority. Then I visited two local businesses: Jubilee Seafood and Steiner Construction. The seafood and shipbuilding industry are critically important to both Bayou La Batre and our entire district, so I expressed my commitment to ensuring federal policies do not harm their operations.
Finally, I stopped by Mostellar Medical Clinic, a community health center serving Mobile and Washington counties. I was blown away by the range of services offered at the clinic, and the visit just further reaffirmed my support for community health centers.
Thursday we were back in Baldwin County for a speech to the Military Officers Association of America (MOAA). As a member of the House Armed Services Committee, I shared my perspective on military and veteran issues.
After a quick stop at the Tanger Outlets in Foley to listen to their ideas for tax reform, I stopped at Gulf Shores City Hall for my second town hall meeting of the week. This marked my 89th town hall meeting since being elected to Congress, and I look forward to holding more town halls later this month.
Friday morning we were up early and headed back down to Gulf Shores for a Coastal Alabama Business Chamber meeting. I gave on update on three important local priorities: the I-10 Bridge, Red Snapper, and the jobs at the Austal Shipyard. After meetings in my Summerdale office, we were wrapped up for the week.
As you can see, these District Work Periods are anything but restful. Instead, the time gives me a much needed opportunity to get out and listen to the people I represent.
Opinion | State senators should remove Del Marsh from leadership
"Del Marsh has left the governor and the members of the Alabama Senate with no choice but to remove him from his positions on the COVID-19 task force and as leader of the Alabama Senate," former State Rep. Craig Ford writes.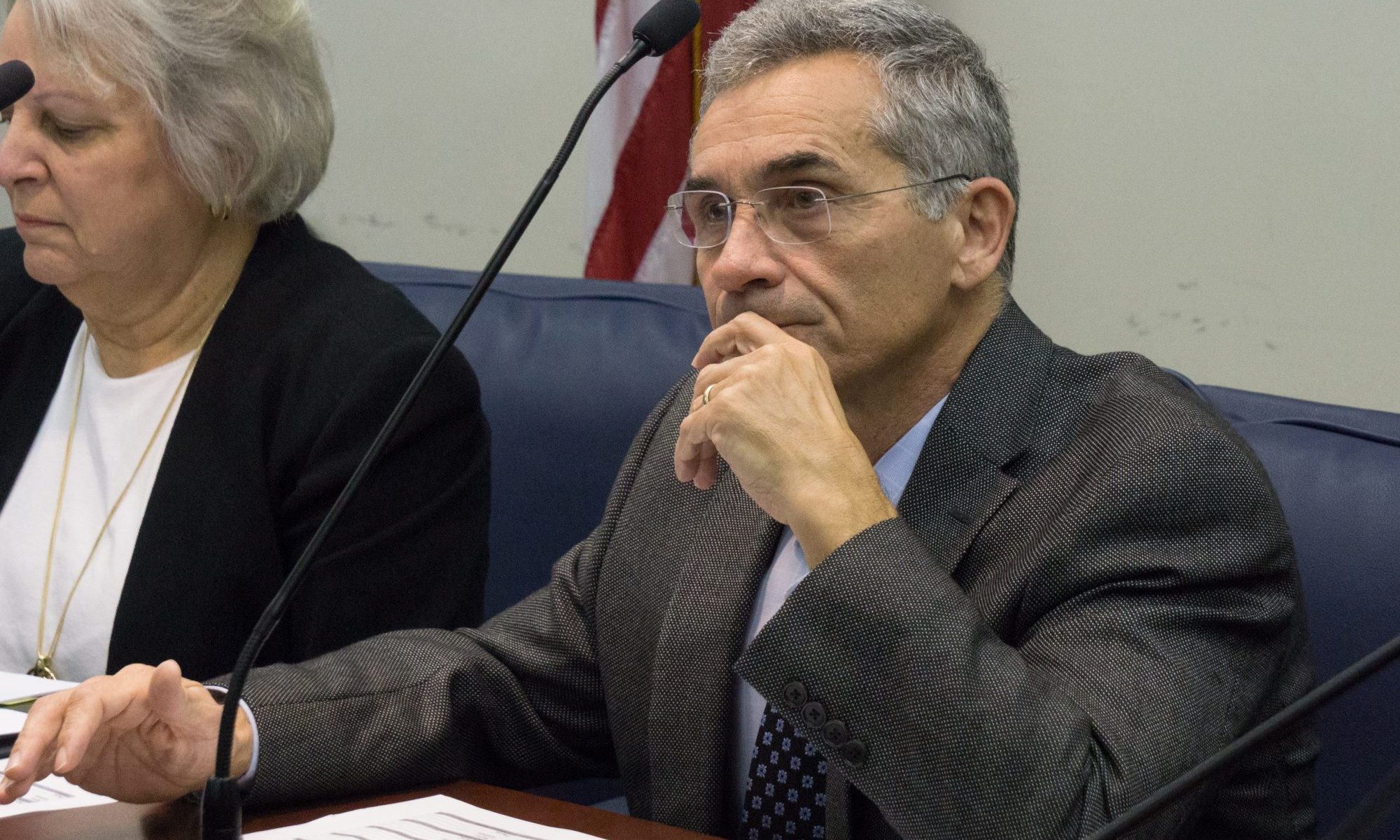 I couldn't believe it when I saw State Senator Del Marsh, R-Anniston, the leader of the Alabama Senate, say he wants to see more people get the coronavirus!
During an interview with CBS42 News, Sen. Marsh was asked if he was concerned about the growing number of confirmed cases of people infected with COVID-19 in Alabama. His response was, and these are his exact words, "I'm not as concerned so much as the number of cases, in fact, quite honestly, I want to see more people because we start reaching an immunity as more people have it and get through it."
The next day Sen. Marsh made a weak attempt to walk back his comments by saying he "chose his words poorly." But he didn't apologize, and he stood by his claim that he wants to see us get to herd immunity.
First, we don't know if herd immunity is even possible with COVID-19. Doctors, medical researchers and public health experts have all contested the idea of herd immunity and say that even if it is possible it will be a long way off (medical professionals at Johns Hopkins University say it's not possible for it to happen in 2020).
To reach herd immunity, somewhere between 60 percent and 90 percent of the population will have to be infected with the disease. Right now in Alabama, we are only around 1 percent.
For us to reach a 60 percent infection rate and potentially get to herd immunity, a minimum of 2,941,911 people in Alabama will have to contract COVID-19. Assuming the death rate stays the same as it is now (roughly 2 percent), it would mean that 58, 838 people would have to die for us to get to herd immunity, and that's assuming it's even possible.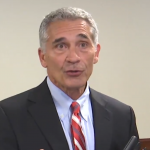 Alabama lawmaker suggests more should become infected with COVID-19
The leader of Alabama's State Senate suggested to a reporter that he'd actually like to see more people become infected to build the state's overall immunity to the virus.
But even if herd immunity is possible, our elected leaders should never wish for people to get sick with any disease, let alone one that is killing people!
And for Sen. Marsh to attempt to justify his cruel and ignorant comments as merely choosing his words poorly is almost as offensive and disrespectful as the comments themselves!
Any decent human being with a conscience or sense of moral values would apologize and offer their resignation immediately. But Del Marsh's pride won't allow him to admit he is wrong or apologize for anything, even for wishing illness and death on the people of Alabama.
Sen. Marsh's words show what is in his heart and in his head. And what is in his heart and in his head is clearly not in line with the thinking of medical professionals or the values and best interests of the people of Alabama.
For ten years, Sen. Marsh has run the Alabama Senate as the Senate pro tempore. And because he holds that position he also sits on the governor's COVID-19 task force. Clearly he has no business being in either position, and I encourage Gov. Ivey to remove him from the COVID-19 task force immediately.
It is also time for the members of the Alabama Senate to demand Sen. Marsh's resignation. If he refuses then senators must call for a vote of no confidence and remove him by force.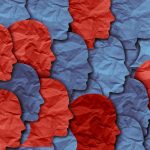 Is "herd immunity" a reasonable strategy for Alabama?
The science behind such a strategy is still in question, and what evidence is available suggests it may be hard if not impossible to achieve.
Senators cannot stay silent on this. Staying silent is the same as condoning what he said.
As a resident of Etowah County, I specifically call on our state senator, Andrew Jones, R-Centre, to step up and demand Del Marsh's resignation. He is the only voice we have in the State Senate, and it is his responsibility now to use that voice. I would also encourage him to sponsor a resolution in the State Senate censoring Sen. Marsh for his thoughtless and heartless comments.
I never thought I would live to see the day when an elected official would openly express his or her desire to see the people of our state and our country get sick with a virus, especially one that could kill them! Worse is that Sen. Marsh won't admit he is wrong or apologize for what he said.
Del Marsh's words are a disgrace and a potential death wish for every single person in Alabama, not to mention a slap in the face of those who already have died from COVID-19 and their families.
Del Marsh has left the governor and the members of the Alabama Senate with no choice but to remove him from his positions on the COVID-19 task force and as leader of the Alabama Senate.