Gov. Ivey playing politics with Sentance
By Larry Lee
Education Matters
Unfortunately, Governor Kay Ivey is now playing politics with our children.  Three weeks ago she said she did not know enough about the performance of State School Chief Mike Sentance to join State Board members in evaluating him  (By virtue of her office, she is President of the State Board).
However, she issued a statement on August 10 supporting Sentance and urging the board to give him more time.
Since it is highly unlikely that in that short time span she became intimately familiar with Sentance's record, apparently her August 10 statement was motivated more by politics than a real concern for public school students.This is sad, especially considering that she was once a teacher herself.
Here is what she had to say:
MONTGOMERY – "Today, the elected Alabama State Board of Education delayed the question of the State Superintendent's continued leadership of the State Department of Education.
 
"Mr. Sentance has been on the job for less than a year, and in that time, has advocated many necessary reforms. Though he is certainly not without fault, I trust that the Board will give him time to implement those reforms.
 
"Rather than focusing on differences of personality or opinion, we must focus on Alabama's children and improving the quality of education provided across our State."
Two things jump out of this brief statement. Number one is that there was no delay of the question about Mike Sentence's leadership. This was not on the meeting agenda. Since the Governor is President of the State School Board, maybe she should attend some meetings so she will know what is going on.
(Governor Ivey took office on April 10, 2017. There have been ten State Board meetings since then. She briefly attended one on April 13. Her attendance is no different than Governor Robert Bentley who missed 90 percent of the meetings)
Secondly, what or where are the reforms she mentions?
Sentance's time as state superintendent has been repeatedly marked by controversy. He has gone out of his way to downgrade Alabama teachers. He has attacked highly successful programs such as Career Tech, Alabama Reading Initiative (ARI) and Alabama Math & Science Initiative (AMSTI).He has repeatedly failed to communicate with the board that hired him.
He has been quick to hire consultants and six-figure administrators. He sought an Attorney General's opinion that would prevent the state board from questioning him about money being spent on his Montgomery County schools' intervention. Because of his total lack of administrative experience, the working atmosphere at the state department is considered "toxic" by many who work there.
The process that brought him to Alabama was seriously flawed and has led to pending civil action against a board member and four former and present employees. There has even been a Legislative investigation into these shenanigans. Sentence asked for an internal investigation of this process and when the report said that there was "collusion" to taint the search process, he took issue with the staff attorney he assigned to do the report.
The Governor studied education in college and is a former teacher. Unlike Sentence, who has no formal training to be an educator and has never been a teacher, prinicipal or local school superintendent.
But suddenly our almost brand-new governor says this is who she wants to lead our 730,000 student public education system?
For way too long we have let too many decisions about education be driven by a political agenda—rather than a children's agenda. We were hoping this would change with Governor Ivey.
But her statement of August 10 loudly says it will not.
Larry Lee is a public school advocate and co-author of the study, Lessons Learned From Rural Schools. [email protected]
Print this piece
Opinion | Love in the time of the coronavirus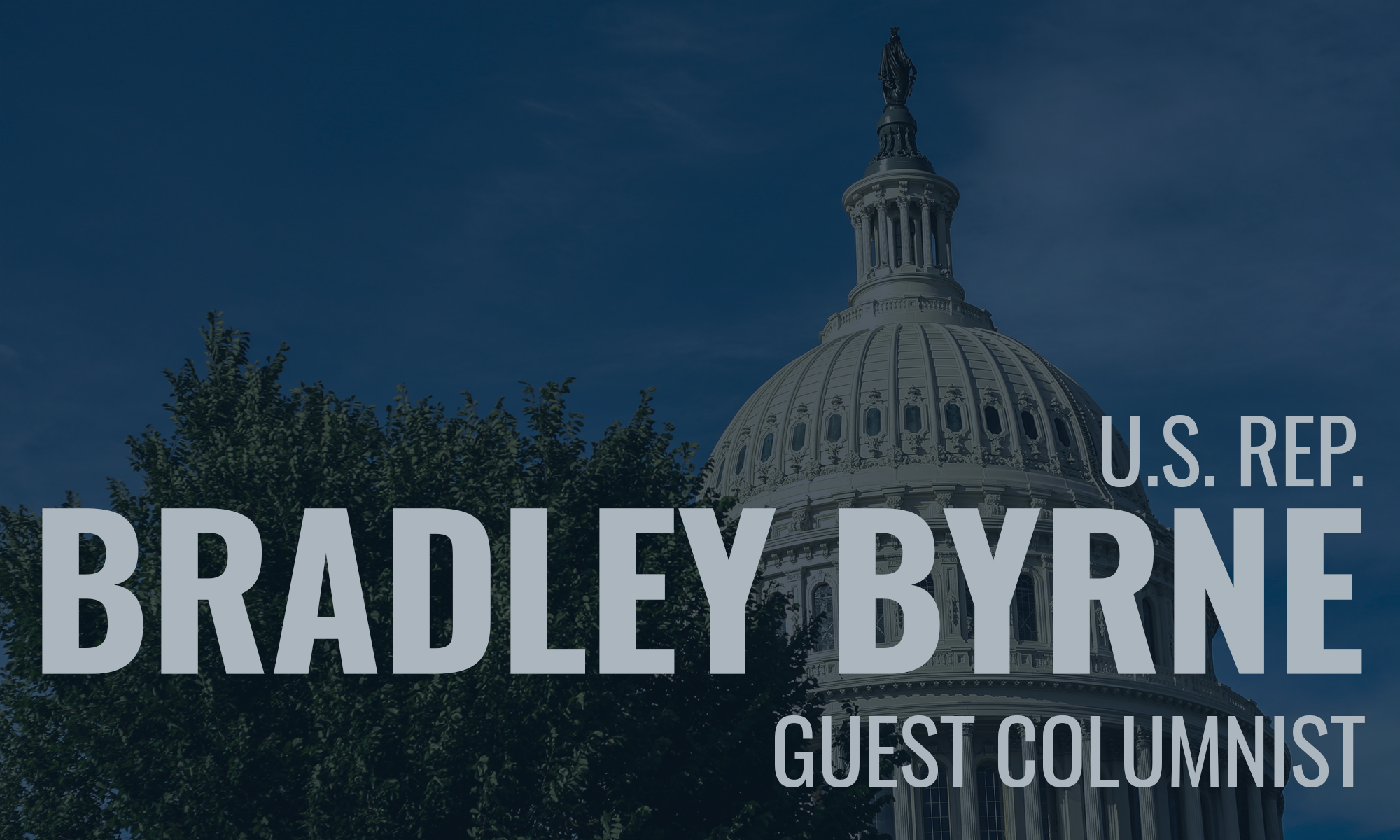 Like many of you I "attended" Palm Sunday worship online. It was strange not to be there at St. James Fairhope physically for the Liturgy of the Palms to gather outside for prayers and walk into the church together with our palms singing "All Glory, Laud and Honor."
I heard the words of the Passion according to St. Matthew but wasn't there to see the faces and expressions of the readers. We said prayers for those afflicted by the disease and those caring for them. We also said the right words for the Offering, the Eucharist, and the Peace, but there was no Offering or Eucharist, and we couldn't physically greet one another with the words, "The Peace of the Lord be always with you; And also with you."
Worship is more than just words. It's the act of coming together as God's people to worship Him, sing hymns, pray, hear God's Word, and be one body. We did it apart last Sunday and will do it this Sunday for Easter. It's strange but necessary.
When I was a teenager there was a novel and movie called Love Story. It had one of the dumbest lines I've ever heard: "Love means never having to say you're sorry." Love means frequently having to say you're sorry, whether or not you caused another's trouble or hurt.
Over a million people worldwide are confirmed to have COVID-19. Tens of thousands have died from it. I'm very sorry for them, their family members, and loved ones. I'm sorry so many on the front lines are working long hours, exposing themselves to danger, and that so many have lost their jobs as we practice social distancing.
All that could drive many to depression, anti-social behavior, and self-destructive acts. To avoid that we all must help one another, just as we do down here during hurricanes, except at a physical distance. And it doesn't do any good – in fact it's harmful – to play the blame game. While there will be a time to assess the culpability of the Chinese government, rhetoric or discrimination against Asian Americans is irrational, harmful, and just plain wrong.
Congress and President Trump put aside our differences, however temporarily, to overwhelmingly pass the CARES Act, pumping over $2 trillion into our economy in a bold move to cushion the economic effects of social distancing and pay for the health care and research to defeat this disease. I and my staff are working around the clock to get information to our constituents about the disease itself and these new government programs. And, as we hear needs, we take them directly to those in charge of providing help. We aren't on the front lines caring for the sick, but we have a supportive role to play and are determined to do our part.
During Sunday's online service, I remembered that love isn't a sugary, sentimental thing. It often involves sacrifice. It's not that sacrificial for me to miss being physically in church, though I felt I was missing something. That something is a small thing compared with risking the spread of this disease.
And, listening to the Passion narrative, I remembered what real sacrifice, the ultimate sacrifice, really is. And why did Jesus do it? Because He loved us that much. It wasn't just the physical agony, but more painful to him, taking on all our sins to himself, all our collective denial of and disobedience to God. He said "I and the Father are one" and then allowed Himself to be separated from God as He took on all our sins. No wonder he cried out at that moment, "My God, my God, why have you forsaken me?"
But God did not leave Jesus to death, for the Resurrection was three days away.
God has not forsaken us. To care for us, he requires each of us to love and take care of one another. Right now, in part that means we must be apart from one another, and for many to suffer economically and perhaps even emotionally. Let's all be more attuned and sensitive, and helpful, to one another.
Good Friday isn't good because Jesus was killed but because He rose again. It may seem dark now, but the light of Easter morning is just around the corner.
The last verse of an old French Easter carol called Now The Green Blade Riseth says, "When our hearts are wintry, grieving, or in pain, thy touch can call us back to life again, fields of our hearts that dead and bare have been: Love is come again like wheat that springeth green".
Spring is here. So is love. Pass it on.
Print this piece