The fight over Michael Sentance

By Josh Moon
Alabama Political Reporter
The fight to fire State School Superintendent Michael Sentance rages on.
For the past week, State Board of Education members, an attorney for the Board, the Governor's office and Sentance have been trading passive-aggressive emails, as they argue over a meeting.
That's right. A meeting.
There's a special called State Board meeting on Wednesday, which everyone seemed cool with until one entry appeared on the agenda: "Superintendent's contract."
Uh-oh, someone at the Business Council of Alabama probably said. Because Sentance is the BCA's adopted darling, tasked with turning Alabama's public education system into a more business-friendly, employee-producer.
Sentance didn't start out to be that guy. He was from Massachusetts, and arrived here in the education graveyard with grand ideas of appropriately taxing citizens in order to implement necessary change and provide impoverished students with a fighting chance.
Unfortunately, he was hired by way of the dumbest conspiracy to ever be successful, and so he never got the chance to have his pie-in-the-sky funding dreams shattered by Alabama's usual brand of racism and indifference. Long before that could happen, Sentance was forced to sell out in order to get the business backing necessary to maybe keep his job.
And so, here we are.
In less than a year, Sentance and his distrust of everyone who has previously held a job at the Alabama State Department of Education, has taken an outfit that wasn't exactly doing a bang-up job and turned it into a ramblin' wreck that would rival the Trump administration.
Every week, there's another mini-disaster piled onto the disaster heap. And despite promises by Sentance to do better, to listen more, to stop criticizing teachers all the time, to communicate better with everyone, to stop berating people for no good reason and to at least allow people to put out the fires before he sets the fire trucks ablaze, things seem to be getting worse instead of better.
So, a majority of the School Board wants to, as Board member Ella Bell said to a friend, send Sentance "back to Massachusetts by Labor Day."
That's what the hoopla over Wednesday's meeting is about.
The Board wants to fire Sentance. Some powerful business interests, including some with influence in the Governor's office, want to keep him.
That led Gov. Kay Ivey's general counsel Bryan Taylor to write a letter to board members late last week telling them that Wednesday's meeting was likely illegal because it wasn't called in accordance with the law.
According to Taylor's letter, only the Governor or Superintendent can schedule a special-called meeting, and Board rules state that the agenda must be presented seven days prior to the meeting. In addition, the Governor's office claimed the meeting was not properly called during its previous meeting, as required, and that placing Sentance's contract on the agenda was improper.
Board attorney Lewis Gillis fired back at Taylor, saying Taylor had failed to quote the entire statute and noted that the law allows for meetings to be set by the board when in official setting, which it did during its last work session. He also noted that the agenda had been circulated more than a week before, and that the "personnel" item on that agenda allowed for Sentance's contract to be added.
But that, of course, didn't deter Taylor or the rest of governor's legal staff. On Monday afternoon, the media was treated to an off-the-record chat with chief deputy legal counsel Will Parker.
It did not go smoothly.
Probably because the poor guys forced to handle the call were in an impossible situation – left hanging out there like that goat in the first "Jurassic Park" movie.
Because the central point of Taylor's letter is absurd.
Nearly every special-called SBOE meeting has been scheduled – and since state law only calls for one meeting per year, they're almost all "special" meetings – in the same manner in which Wednesday's meeting was. Which means that if Taylor's argument is correct, every special meeting not called by the Governor or Superintendent, in the history of the SBOE, would be illegal. And the actions taken at those meetings – hirings, firings, code changes, program implementations and personnel moves – could be open to legal challenge.
See? Absurd.
I asked the Governor's office about this. Their response was it's not their place to determine the legality of SBOE meetings. Which is an odd response, given that they've issued a letter and held a teleconference in the past four days on the legality of SBOE meetings.
But really, at this point, I'm beyond trying to make sense of things.
What I do know is there will probably be a meeting on Wednesday at which Sentance will be handed his walking papers.
I say "probably" because early on Monday, Sentance sent a letter to board members informing them that in light of Taylor's letter, he was gonna go ahead and cancel Wednesday's meeting. Which feels a bit like the death row inmate writing to cancel the execution.
Board Vice President Stephanie Bell was none too happy about that, saying "He apparently doesn't know that he works for us, not the other way around." But she wasn't sure just where her other Board members stood on the matter, and she wanted to get in touch with them to make sure they were still comfortable with meeting on Wednesday.
Whatever they decide, this can't go on.
Good ideas or not, Sentance has been an unmitigated disaster, mostly because he refuses to trust anyone with a 334 phone number. Minor issues have become raging wild fires because he couldn't get advice or help from people who know the local systems and laws, who have experience working in this State.
There is no bigger example of this than in Montgomery, where a promise to flood the struggling system with resources six months ago instead turned into a flood of high-dollar administrators. And the kids got … well, when the doors opened at six schools last week, some classrooms, including two elementary school classrooms, had more than 35 students.
This fight has to end so the right one can begin.
Print this piece
Opinion | Facts are stubborn things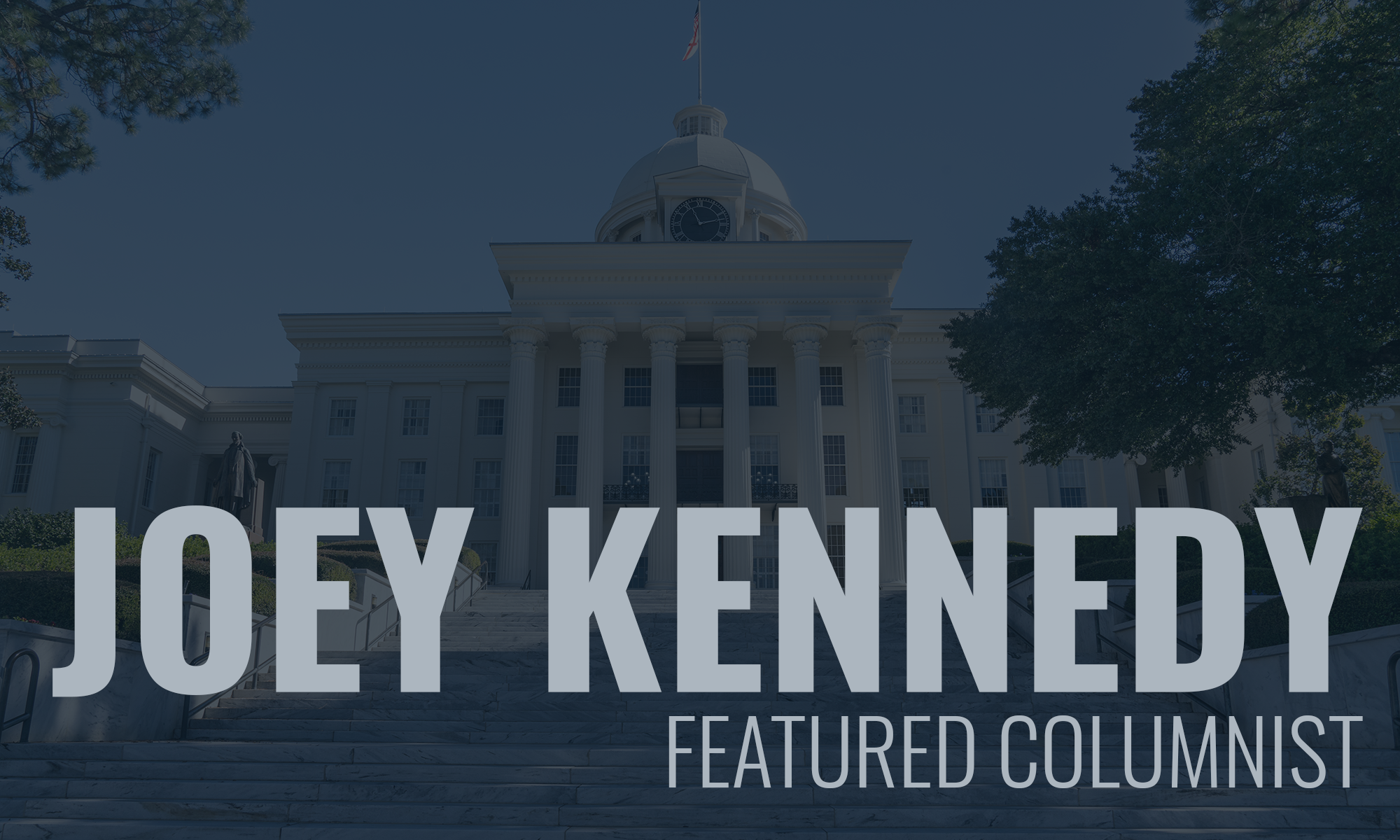 I'm in my 20th year of teaching in the English Department at UAB. I've never taught my primary discipline, journalism, and I really don't have much of a desire to, either.
Yet, in 2017, the leadership of UAB's University Honors Program asked me to be a part of their interdisciplinary faculty for the fall. UHP's fall semesters are themed, and that year, the first year of Donald Trump's term as president, the theme was appropriate: "Evidence and Belief in a Post-Truth Society." For UHP, I was a "communications" (journalism) professor. I taught with a scientist and public health professor, a religion professor, a philosophy professor, a literature professor and a psychology professor.
The students in this program – all 100-plus of them – are among the smartest students on campus. Needless to say, I was intimidated. For my first lecture before the students, I took a Xanax (it's prescribed because I do have anxiety sometimes). The Xanax didn't make me lecture better, but it made me not really care if I screwed up.
I'm sort of a one-trick pony – I teach and write in the only language I know: English. Here, you had neuroscience and biology and chemistry majors galore. And, yes, there were a few English and history and business and engineering students, too. Pretty much every discipline taught at UAB is represented in UHP, and certainly in its umbrella school, the UAB Honors College.
That fall went by quickly. I only took the Xanax for the first lecture. I settled into my groove pretty quickly. But when it was over, I ached for the continued intellectual stimulation I received as a teacher. I'm a lifetime learner, and that program taught me a lot. And I got to teach others a lot, too.
I thought it was a one-shot deal. Until, that is, the program's director, Dr. Michael Sloane, asked me to return in the fall of 2018 to direct the first-year students' literary analyses. And that fall, I was also asked to propose a UHP seminar class for the spring of 2020. I returned last fall to once again direct the first-year literary analysis. And I've been asked to return for first-year LAs again this coming fall.
This semester, I'm teaching the class I proposed, "Media and Social Justice." And I've already got another self-created UHP seminar class scheduled for next spring, "Media and War: Men and Women Making a Difference on the Front Lines."
Unlike my composition and literature classes in the English Department, these seminars have no template. I have to create the teaching as I go. Some days, I'm very confident; others not so much.
I divided the "Media and Social Justice" class into six two-week units: Nellie Bly (mental illness and investigative journalism), The Jungle (food safety and immigration), Jim Crow Lives (the civil rights era and voter suppression), #MeToo (sexual assault and harassment), Black Lives Matters (police and other shootings of people of color), and March for Our Lives (gun violence and sensible gun regulation).
These classes are limited to 16 honors students, but 19 students wanted in my "Media and Social Justice" class, so I have 19 students.
I teach these classes as a communications professor, not an English professor. I direct the literary analyses as a literature professor, not a communications professor.
We're covering historical topics, for sure, but also contemporary topics. It doesn't get any more current than Black Lives Matter, #MeToo, voter suppression, or March for Our Lives.
We don't just talk about the journalism around these topics, but also about other media. For example, I find protest songs for each topic. While it's not on our plate, did you know Trump has inspired a whole catalog of protest songs? Most every president inspires protest songs, though Trump has inspired an awful lot of them.
Maybe at some point, I'll create a "Media and Donald J. Trump" class. There is plenty of material.
The point, though, is that we all should be lifelong learners. I can't tell you how much I've learned from by English students and my honors students, how much the English faculty has taught me, and how much the faculty and directors of the University Honors Program have taught me.
That I get to return the favor by teaching these unique classes says a lot about UAB, and how it values critical thinking and learning.
I hope I never lose my enthusiasm for learning, or become too stubborn to change when the facts point toward another direction. That is our responsibility to the truth. I guess I am stubborn in one way: There are no alternative facts. Facts are truth, reality. The alternative is false, untruth, lies.
Readers, that's a fact, and like me sometimes, facts are stubborn.
Joey Kennedy, a Pulitzer Prize winner, writes a column every week for Alabama Political Reporter. Email: [email protected].
Print this piece