The fight over Michael Sentance

By Josh Moon
Alabama Political Reporter
The fight to fire State School Superintendent Michael Sentance rages on.
For the past week, State Board of Education members, an attorney for the Board, the Governor's office and Sentance have been trading passive-aggressive emails, as they argue over a meeting.
That's right. A meeting.
There's a special called State Board meeting on Wednesday, which everyone seemed cool with until one entry appeared on the agenda: "Superintendent's contract."
Uh-oh, someone at the Business Council of Alabama probably said. Because Sentance is the BCA's adopted darling, tasked with turning Alabama's public education system into a more business-friendly, employee-producer.
Sentance didn't start out to be that guy. He was from Massachusetts, and arrived here in the education graveyard with grand ideas of appropriately taxing citizens in order to implement necessary change and provide impoverished students with a fighting chance.
Unfortunately, he was hired by way of the dumbest conspiracy to ever be successful, and so he never got the chance to have his pie-in-the-sky funding dreams shattered by Alabama's usual brand of racism and indifference. Long before that could happen, Sentance was forced to sell out in order to get the business backing necessary to maybe keep his job.
And so, here we are.
In less than a year, Sentance and his distrust of everyone who has previously held a job at the Alabama State Department of Education, has taken an outfit that wasn't exactly doing a bang-up job and turned it into a ramblin' wreck that would rival the Trump administration.
Every week, there's another mini-disaster piled onto the disaster heap. And despite promises by Sentance to do better, to listen more, to stop criticizing teachers all the time, to communicate better with everyone, to stop berating people for no good reason and to at least allow people to put out the fires before he sets the fire trucks ablaze, things seem to be getting worse instead of better.
So, a majority of the School Board wants to, as Board member Ella Bell said to a friend, send Sentance "back to Massachusetts by Labor Day."
That's what the hoopla over Wednesday's meeting is about.
The Board wants to fire Sentance. Some powerful business interests, including some with influence in the Governor's office, want to keep him.
That led Gov. Kay Ivey's general counsel Bryan Taylor to write a letter to board members late last week telling them that Wednesday's meeting was likely illegal because it wasn't called in accordance with the law.
According to Taylor's letter, only the Governor or Superintendent can schedule a special-called meeting, and Board rules state that the agenda must be presented seven days prior to the meeting. In addition, the Governor's office claimed the meeting was not properly called during its previous meeting, as required, and that placing Sentance's contract on the agenda was improper.
Board attorney Lewis Gillis fired back at Taylor, saying Taylor had failed to quote the entire statute and noted that the law allows for meetings to be set by the board when in official setting, which it did during its last work session. He also noted that the agenda had been circulated more than a week before, and that the "personnel" item on that agenda allowed for Sentance's contract to be added.
But that, of course, didn't deter Taylor or the rest of governor's legal staff. On Monday afternoon, the media was treated to an off-the-record chat with chief deputy legal counsel Will Parker.
It did not go smoothly.
Probably because the poor guys forced to handle the call were in an impossible situation – left hanging out there like that goat in the first "Jurassic Park" movie.
Because the central point of Taylor's letter is absurd.
Nearly every special-called SBOE meeting has been scheduled – and since state law only calls for one meeting per year, they're almost all "special" meetings – in the same manner in which Wednesday's meeting was. Which means that if Taylor's argument is correct, every special meeting not called by the Governor or Superintendent, in the history of the SBOE, would be illegal. And the actions taken at those meetings – hirings, firings, code changes, program implementations and personnel moves – could be open to legal challenge.
See? Absurd.
I asked the Governor's office about this. Their response was it's not their place to determine the legality of SBOE meetings. Which is an odd response, given that they've issued a letter and held a teleconference in the past four days on the legality of SBOE meetings.
But really, at this point, I'm beyond trying to make sense of things.
What I do know is there will probably be a meeting on Wednesday at which Sentance will be handed his walking papers.
I say "probably" because early on Monday, Sentance sent a letter to board members informing them that in light of Taylor's letter, he was gonna go ahead and cancel Wednesday's meeting. Which feels a bit like the death row inmate writing to cancel the execution.
Board Vice President Stephanie Bell was none too happy about that, saying "He apparently doesn't know that he works for us, not the other way around." But she wasn't sure just where her other Board members stood on the matter, and she wanted to get in touch with them to make sure they were still comfortable with meeting on Wednesday.
Whatever they decide, this can't go on.
Good ideas or not, Sentance has been an unmitigated disaster, mostly because he refuses to trust anyone with a 334 phone number. Minor issues have become raging wild fires because he couldn't get advice or help from people who know the local systems and laws, who have experience working in this State.
There is no bigger example of this than in Montgomery, where a promise to flood the struggling system with resources six months ago instead turned into a flood of high-dollar administrators. And the kids got … well, when the doors opened at six schools last week, some classrooms, including two elementary school classrooms, had more than 35 students.
This fight has to end so the right one can begin.
Print this piece
Opinion | Groupthink voting is now literally killing us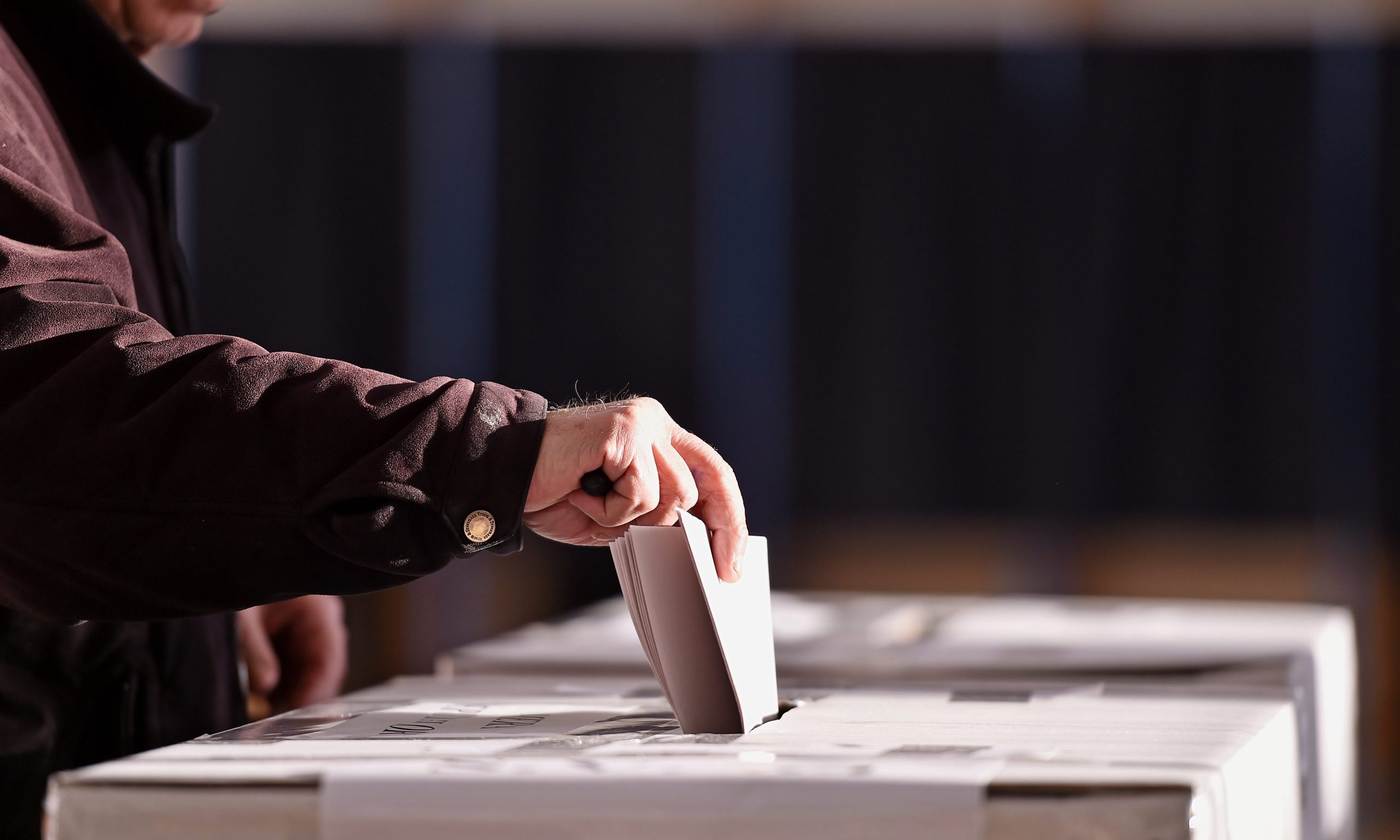 I have many friends who can tell you the names of the offensive linemen who started last year for their favorite college football team. And most of them can also tell you who their backups are. 
Very few of these people can name off their state senator, their state representative, the city councilmen or their county commissioners. I'd bet an embarrassing percentage couldn't tell you who their U.S. senators and congressmen are. 
And today, that disparity in knowledge is killing us. 
As the coronavirus rips through this country, and as it rips through this mostly hospital-less state, it is exposing the absolute buffoons who have been elected to public office. Folks who few of us would allow to walk our dogs are being forced to confront an unprecedented national crisis, and they are failing miserably. 
Nowhere is that more true than in the state of Alabama. 
Where our governor hasn't taken a live question from media or scared-to-death voters in going on a month now. Where our House leader and Senate president have apparently been sheltering in place in a bunker in the hills. Where the only people with plans and ideas and straight talk are the powerless lieutenant governor and the super-minority party. 
And where we still — STILL! — are left without a shelter-in-place order. 
From one end of this state to the other, the people on the frontlines of this crisis are screaming for help. They've been sounding alarms for weeks now, and they've caught the attention of no one in state leadership, it seems. 
If not for this state's proactive mayors, God only knows what shape we'd be in right now. Behind the scenes, those mayors — Randall Woodfin in Birmingham, Walt Maddox in Tuscaloosa, Steven Reed in Montgomery, Tommy Battle in Huntsville and Sandy Stimpson in Mobile, along with others — have been communicating with each other, bouncing ideas of one another and sharing plans. 
We will never know how many lives they've saved by taking proactive measures before their state government did — and in a couple of cases, in defiance of state leaders — but it will be many. 
As for our state leaders, hopefully this catastrophic failure will be a wake-up call for Alabama voters. But I have my doubts. 
And the reason I have my doubts is what I mentioned above — too many people simply don't place a value on educated voting. 
Don't get me wrong. These are not dumb people. It's not that they're too stupid to understand the issues that affect their lives and select a person who would best represent their interests. They're absolutely smart enough to do that. 
But they don't want to. 
They go to work. They take care of their kids and their house. They try to get some exercise in. And then they'd like to watch a ballgame and have a decent time. 
And so, voting — if they vote at all — becomes a group-think exercise in which most of these people just vote like their friends. They follow their lead and vote for the popular candidate, who is only popular for superficial reasons. 
They're swayed by cheesy pandering using religious issues or guns or racism or some phony patriotism. Simple pitches work best, because they're not really paying attention anyway. 
That's why the guy who offers up a detailed explanation for how taking slightly more from you in tax dollars will actually put considerably more money in your pocket on the back side always loses out to the "conservative" who just says, "No new taxes; I'mma let you keep yo money." 
This dumb pitch works on even people who aren't dumb simply because they're not interested enough to appropriately weigh the two arguments. 
The growth of social media has made things worse. Now, in a matter of 15 minutes, the average person in Alabama can scroll through 100 political memes about libtards and MAGA from their friends, and they're not going to be on the outside of the circle looking in. They want to laugh too. They want to be part of the group. 
But very few are laughing now. 
Because inevitably, what that group-think voting does is remove the requirement that a candidate actually try. That a candidate present an understanding of the complicated issues and then present solutions to solve them. That a candidate demonstrate an ability to think on his/her feet. That a candidate demonstrate any aptitude for problem solving. 
You'll do things like elect a woman governor who refused to debate any challenger.
When you know you've got the election in the bag simply because you're running for the right party, who needs to try? 
And when you're voting without demanding that effort — and Alabamians have been doing so for decades now — you're assuring that incompetent, unprepared, useless politicians are going to be put into positions of power. 
On a good day, those sorts of politicians are a burden on all of us. On really bad days, like we're experiencing now, they're basically grim reapers. 
It would be nice if on the other side of this crisis we placed a higher premium on educated voting that produces better, more qualified public officials. 
But given our history, I have my doubts.
Print this piece