2017 SEC Football predictions: I'll take Auburn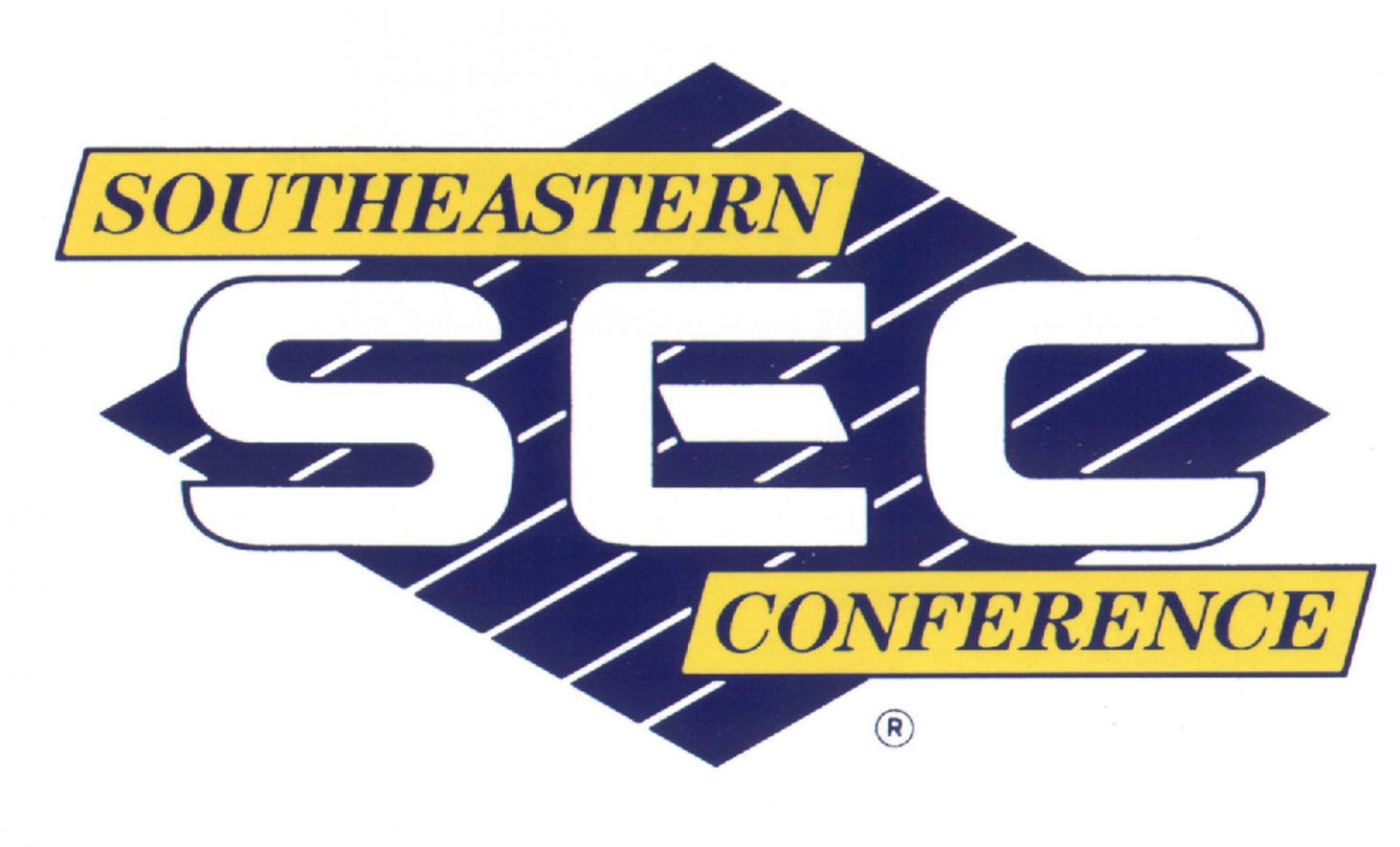 By Josh Moon
Alabama Political Reporter
These predictions probably won't be right.
I've been writing this same SEC prediction column every year for at least the last decade, stretching back to when I actually covered sports for the Montgomery Advertiser. I have managed to get the SEC champion and both division champs right exactly one time.
It was so long ago that I don't even remember who it was. I think Georgia and LSU back in the mid-2000s. But it doesn't matter.
I consider this my little gift to conservatives and Republicans and all of the other people who I've jabbed, critiqued and ridiculed over the last year. I'm so very rarely wrong in any of my regular columns, I feel bad.
So, here is your opportunity for revenge. To send me emails and social media messages talking about how wrong I'll be and how wrong I was. All I ask is that you at least attempt some humor and not act as if I've said bad things about your mama.
Away we go….
SEC EAST
7. Vanderbilt: I don't know what to do with Vandy anymore. Used to be, the Commodores showed up, played hard, almost beat a few teams, were lovable losers and we all talked about their great academics. Then they went and tried to be decent a few years ago, and now every year we get stories of arrests and stupid behavior. And the team still stinks. Stay in your lane, Vandy.
6. South Carolina: I like Will Muschamp. I think he's a fantastic defensive coordinator. I think he is also a terrible head coach. Mainly because a putting a decent offense on the field is as difficult for him as not cussing. The Gamecocks were surprisingly decent last year, but that was with leftover Spurrier players on offense.
5. Missouri: Were you aware that Gary Pinkel no longer coaches Missouri? Well, were you aware that a guy named Barry Odom now coaches Mizzou? Or that the school pays Odom more than $2.3 million annually? If you did not know one of those things, at least you got something out of this.
4. Florida: Let's be honest, Florida has been like three scores away from finishing third the last two years. But they've been able to do just enough to hold off the pack. Not this year. The OL is awful, the DL isn't as strong as previous years and the Gators' coach has spent most of the off-season answering questions about naked-humping a shark.
3. Kentucky: First off, settle down. It's not like I picked UK to win the national championship. Just to finish third in the East. They're good enough. They're strong enough. And doggonit, people like 'em. Seriously, they're good on both lines, have one of the best groups of LBs in the country and have nine players back on D. (Knowledge!) Plus, their crossover games from the West are Ole Miss and Mississippi State.
2. Tennessee: I started to pick UT at 1, but then I came to my senses and remembered that they're choking dogs. Every single year. Butch Jones is coaching for his job, so that means the Vols will be just good enough not to fire him but not good enough to actually accomplish anything.
1. Georgia: I don't feel good about this, because I know how Nick Saban disciples tend to flame out. And Kirby Smart is the ultimate Saban-disciple. I bet he goes around all the time saying things like "aight" and "process" and screaming at random people in the hopes of sending an obscure message to his team. Anyway, Georgia has a lot of talent and a decent QB that Smart hasn't had time to screw up yet. So, the Dawgs win.
SEC WEST
7. Ole Miss: I don't understand why everyone was so shocked by the Hugh Freeze revelations. Because he sent a few Bible verses? That's all it takes? Hell, the guy was cheating in the "Blind Side" and then had a player tell everyone that he was getting paid at the NFL Draft. He's lucky Sandra Bullock helped him call plays. Anyway, Ole Miss is a dumpster fire.
6. Miss State: I still have no idea how any coach has ever convinced a D1 athlete to spend four years living in Starkville. It has the ambiance of a town that just missed out on a big chicken plant and got a prison-looking college instead. But hey, the Bulldogs don't suck as bad as Ole Miss, so there's that.
5. Arkansas: You know, I want so badly to like Bret Bielma. He's a big, ugly guy, with a good-looking wife, and he talks so much smack to everyone. But he can't keep Arkansas from being Arkansas, which is usually just good enough to lose close. But I do look forward to Bielma explaining how it's all because the system is rigged against him.
4. LSU: Why in the hell are people picking LSU to win the West? Let's see, you've replaced a good, well-liked and proven coach with a bumbling, incoherent maniac who will likely bite the head off of something before the end of the season. Yeah, pass. LSU couldn't score before and it won't score now. And the explanations of why they failed each game will somehow be less intelligible.
3. Texas A&M: Yeah, another surprise at the 3 slot. Something tells me that Kevin Sumlin on the hotseat will mean over-production from the offense. If John Chavis' D can just slow down teams every now and then, the Aggies should be tough.
2. Alabama: That's right, Bammers, you can cancel the December hotel reservations in Atlanta. And it's a shame, too, because Nick Saban missed voting in the presidential election, watched the eclipse on the Weather Channel and probably refused to watch fireworks on the 4th in order to get this team ready. UA's new run-first OC won't exactly challenge the head coach's conservative tendencies, and the OL needs work. The defense will be fine, but we're only talking about a couple of losses here.
1. Auburn: Gus Malzahn should never recruit another high school QB, because he's hopelessly incapable of developing a QB. He is, however, quite capable of taking a QB that other people have developed and teaching that QB his offense. Jarrett Stidham can throw, and he'll have an OL and some RBs that can take the pressure off. The D is far better than average and there's an all-American PK to guarantee points. Seems like a winner to me.
2017 SEC Champ: Auburn
Opinion | The emperor has no votes
The outcry of illegalities over the recent election is simply the latest example of just how far they'll go.
Two-and-32. That's the record of the super-fantastic "strike team" of "elite" attorneys representing the Donald Trump campaign in various lawsuits around the country that contest the outcome of the U.S. presidential election.
For a refresher: Joe Biden won that free and fair election in a landslide and will be the next president of the United States. The end.
In case after case after case, despite what the president has tweeted and despite what enablers and spineless politicians have helped him push, the Trump elite attorney strike team has failed to offer even the slightest bit of proof of the grand fraud that Trump has repeatedly claimed on Twitter or that his "dye hard" personal attorney, Rudy Giuliani, has screeched about during insane, "Veep"-like press conferences. (Have you ever witnessed a stranger, more disturbing image than that of "America's mayor," wild eyed and ranting, with his cheap hair dye running down his face as if his ears were bleeding?)
In fact, in the overwhelming majority of the cases filed by strike team Trump, the team has been forced to admit to judges that they have no evidence of fraud or that they're not able to claim fraud.
It's pathetic that we're still doing this — that the transition to a new administration is being held up by this band of grifters looking to squeeze one last drop of donations from the marks who have already forked over so much to this long-running American con.
That's all this is.
The entire Trump presidency has been exactly this — a con game to enrich him and his closest business partners. To that end, it has been highly successful.
It has also been successful in turning seemingly rational people into googly-eyed yes men willing to sully themselves for a taste of the political fortune or fame that comes with being near the presidency.
It is, to be honest, shocking the ease with which so many in the highest offices of our federal and state government have been convinced to denounce reality and make fools of themselves to ensure they either benefit from being in the cult's favor or at least not being a target of the cult.
The outcry of illegalities over the recent election is simply the latest and most horrific example of just how far they're willing to go and how little of America they truly hold sacred.
Alabama's Secretary of State John Merrill, for example, has given media interviews in which he willingly passed along wild, long debunked conspiracy theories of Biden getting thousands of votes at once, and how there's no explanation for it. And yet, there was an explanation — one that had been given over and over and over.
Alabama congressman Mo Brooks, a man who so frequently buys into rightwing conspiracies that he almost certainly has purchased an extended warranty for all of his cars, sent a bat-guano insane letter to a constituent this week in which he laid out how "socialist Democrats" were able to "steal" the election through massive fraud and how Republicans in Congress can steal it back.
One of the means by which this election was stolen, according to Brooks, was by excluding Republican poll watchers. None were excluded. And the strike team has now dropped that line of attack altogether.
Brooks and Merrill aren't alone, however. Up and down the line, Alabama GOP officials and the media mouthpieces they pay to amplify their idiotic ideas have gone full in on this idea of fraud, even when other Republicans — like that poor secretary of state in Georgia — were trying desperately to tell them it wasn't real.
Honestly, it's like Hans Christian Andersen's "The Emperor's New Clothes" is being played out in real life, right in front of us. Only, the swindlers became the emperor.
Trump and his minions continue to walk around stark naked while insisting that he has on the most beautiful, perfect clothing in the whole world. And there's this one group of people who are buying it. And then there's this whole other group who know full well that this guy is buck naked but they're too afraid of alienating the first group, even if it means undermining the cornerstone of American democracy.
In the meantime, the swindlers just keep sending out fundraiser emails. Because, again, that's all this is.
Look at the frivolous lawsuits and how thoroughly Trump's strike team has been embarrassed in every courtroom so far. This isn't about winning or about massive fraud or about correcting problems in the election system. It's about money. Pure and simple.
Finally, late Thursday, two influential Republicans, Sens. Mitt Romney and Ben Sasse, said what we all know.
Sasse said the lawyers have "refused to actually allege grand fraud." He was also critical of the strike team's tactics.
Romney said Trump was trying to "subvert the will of the people." And he said he couldn't imagine "a worse, more undemocratic action by a sitting American president."
Hopefully, that will open the floodgates for a river of sanity and basic common sense. Because the longer this goes on, the more likely it is something catastrophic takes place.
It's not too late yet for the president to put some clothes on.