Stop acting surprised by Jeff Sessions' racism

By Josh Moon
Alabama Political Reporter
Jeff Sessions is a racist.
I have grown tired of people telling me that he's not, and then using some contrived example of a time when Jeff Sessions didn't exhibit the tendencies of a hood-wearing, cross-burning racist to prove the point.
Oh, this one time, Jeff Sessions saw a black man crossing the street and didn't try to run him down!
Racism has defined this man and his career from the very start. From the time when his racist behavior as a U.S. Attorney prevented his confirmation by Congress as a District Court judge to his dreadful work as Alabama's AG to his pathetic blocking of immigration reform and pretty much any aid for minorities to his abhorrent work as the U.S. Attorney General.
Jeff Sessions has never once failed to view the plight of minorities as overblown, inconsequential or downright irrelevant to him.
This is a man who halted investigations of police departments' civil rights abuses … just because he could.
Those investigations had turned up myriad issues within departments, and the corrective actions made the departments and the public they serve much more cooperative.
But never mind that. Jeff Sessions put a stop to that nonsense, and then handed back to those departments military gear. Just in case those cops had started to think of the citizens they're supposed to protect and serve as anything other than the enemy.
So, maybe stop trying to convince people that Jeff Sessions is anything other than what Jeff Sessions is.
That way none of us will be surprised by press conferences like Tuesday's – one in which a visibly giddy Jeff Sessions, grinning like a troubled child who just finished pulling the wings off butterflies, announced the end of a program that grants some legal rights to immigrants who were brought to this country as minors by their parents.
These Americans – because that's what they are – are law-abiding, gainfully employed or students and contributing to society. There are thousands of them in our military, fighting daily for the freedom of racists like Jeff Sessions.
But never mind that. Sessions, still grinning, repeatedly referred to these good Americans as "illegal aliens" and spoke of ending this Obama-era "executive amnesty," which the program is not.
That was one of the many lies used to sell this rollback, placed right alongside other doozies like claiming DACA drove up child immigration. Or that DACA beneficiaries are taking American jobs. Both are outright lies, easily provable, and stated only to sell rescinding DACA.
Because actual facts and sound reasoning were in short supply. And it would be improper for the U.S. Attorney General to come right out and say he doesn't care for minorities.
So, instead, we got another performance of aww-shucks, who-me racism, in which someone like Jeff Sessions does something awful and really racist but pretends it's for other reasons.
Oh, it was quite the day for Jeff Sessions.
And I hope it produces an outcome similar to what Alabama experienced back in 2011, when a similarly hateful bill – one that Sessions supported – went sailing through our state legislature.
That year, Alabama, for no rhyme or reason, created boogeymen out of the immigrant labor force in this state. The only reason for doing so, the best anyone could tell, was that GOP politicians needed to win elections and they wanted a new bad guy.
Hispanic immigrants were it.
The bill was one of the most mean-spirited pieces of legislation in history – so vile that it asked public school officials to ask children for their immigration status and then report it.
The law had the desired effect – immigrants fled in droves. They left their farm and factory jobs, bolted construction sites, pulled their children out of public schools.
And guess what left with them?
Money.
Billions of dollars went running out of Alabama. It was so bad that we still haven't recovered. Some farmers went bankrupt. Some businesses closed and remain so.
And yet, despite all of those newly-opened jobs, Alabama's unemployment rate didn't budge. Not even as the rest of the country experienced an employment surge under President Obama. Alabama's unemployment rate still lagged well behind, and for a time we were the state with the absolute worst job growth.
Because these sorts of hateful acts directed at minorities never turn out well in the end. They always backfire and leave cities, states and countries worse off. And the only people who can't see these horrible results coming are racists who are blinded by their ignorance and bigotry.
Like Jeff Sessions.
Print this piece
Opinion | 1964 Goldwater landslide was beginning of Republican dominance in the South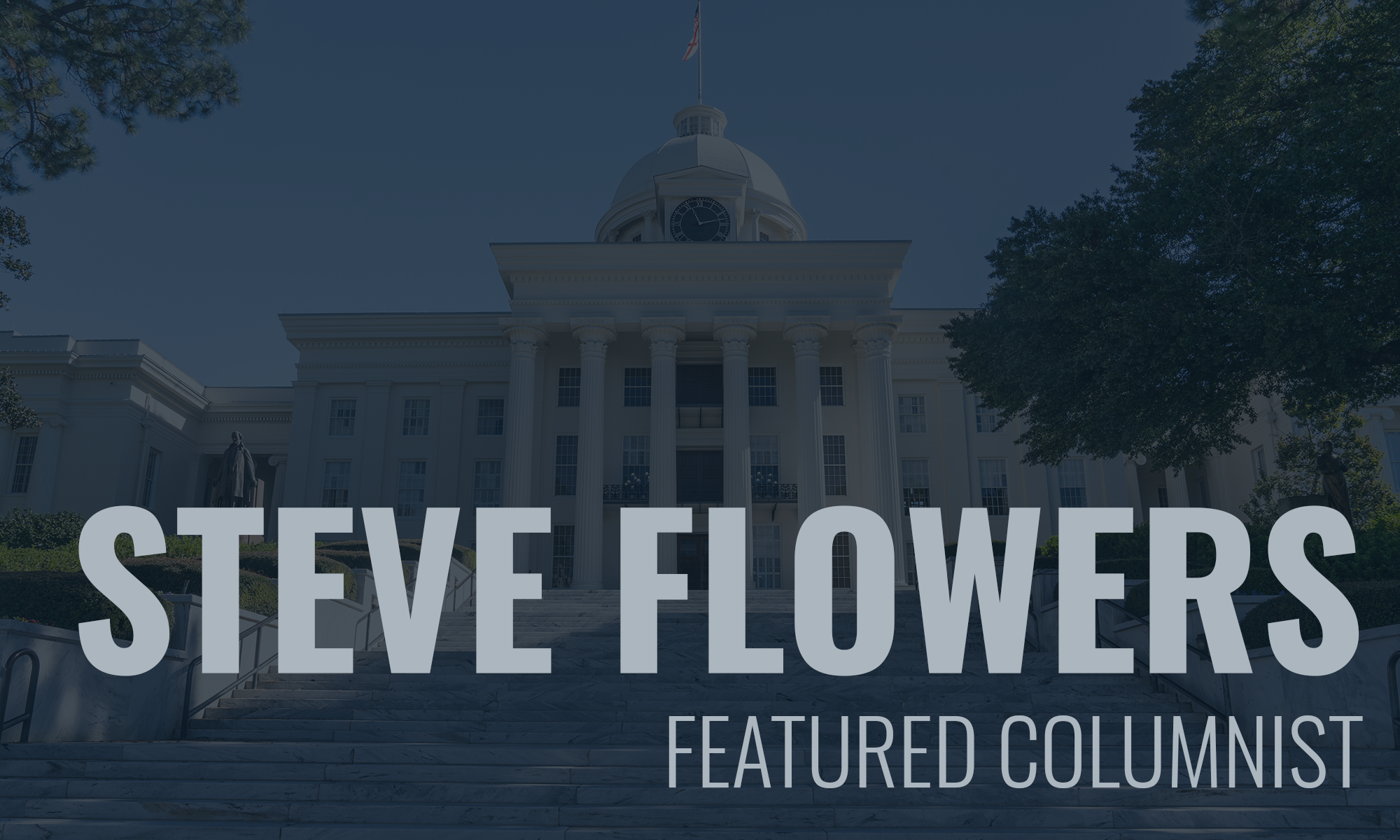 Our primary runoffs have been postponed until July 14, 2020. It was a wise and prudent decision by Secretary of State John Merrill and Gov. Kay Ivey. Most voters are older and you are asking them to come out and vote and at the same time stay home.
The main event will be the GOP runoff for the U.S. Senate. The two combatants, Jeff Sessions and Tommy Tuberville, will now square off in the middle of a hot Alabama summer. The winner will be heavily favored to go to Washington. We are a very reliably Republican state especially in a presidential election year.
Many of you have asked, "When did Alabama become a dominant one–party Republican state?" Well it all began in the Presidential year of 1964.  The 1964 election was the turning point when the Deep South states of Alabama, Mississippi, Georgia, Louisiana and South Carolina voted for Barry Goldwater and never looked back.  It was the race issue that won southerners over for Goldwater.  The Republican Party captured the race issue that year and have never let go of it.
The South which was known as the "Solid South" for more than six decades, because we were solidly Democratic, are today known as the "Solid South" because we are solidly Republican.Presidential candidates ignore us during the campaign because it is a foregone conclusion that we will vote Republican, just as presidential candidates ignored us for the first 60 years of the 20th Century, because it was a foregone conclusion that we were going to vote Democratic.
George Wallace had ridden the race issue into the Governor's office in 1962.  It had reached a fever pitch in 1964.  Democratic President, Lyndon Johnson, had passed sweeping Civil Rights legislation which white southerners detested.  
The only non-southern senator to oppose the Civil Rights legislation was Republican Senator Barry Goldwater of Arizona.  When the Republican Party met at the old Cow Palace in San Francisco, they nominated Goldwater as their 1964 presidential candidate.  Johnson annihilated him, nationwide, but Goldwater won the South in a landslide.  
Before that fall day in November of 1964, there was no Republican Party in Alabama.  There were no Republican officeholders. There was no Republican primary. Republicans chose their candidates in backroom conventions.  Except for a few Lincoln Republicans in the hill counties, it was hard getting a white Alabamian even to admit they were Republican.
That all changed in 1964.  Goldwater and the Republicans became identified with segregation and the white Southern voter fled the Democratic Party en masse.   As the Fall election of 1964 approached the talk in the country stores around Alabama was that a good many good ole boys were going to vote straight Republican even if their daddies did turn over in their graves.  Enterprising local bottling companies got into the debate and filled up drink boxes in the country stores labeled Johnson Juice and Gold Water.  The Gold Water was outselling the Johnson Juice 3-to-1.
Alabamians not only voted for Barry Goldwater but also pulled the straight Republican lever out of anger towards Lyndon Johnson's Civil Rights agenda.  Most of Alabama's eight-member Congressional delegation, with more than 100 years of seniority was wiped out by straight ticket Republican voting on that November 1964 day.
Earlier that year, Lyndon B. Johnson, the toughest, crudest, most corrupt and yes most effective man to ever serve in the White House, made a profound statement.  As he signed the Civil Rights Bill he had pushed through Congress, he looked over at the great Southern Lion, Richard Russell of Georgia, and as Senator Russell glared at Johnson with his steel stare, Lyndon said, "I just signed the South over to the Republican Party for the next 60 years." Johnson's words were prophetic.
Folks, beginning with the 1964 election, there have been 17 presidential elections counting this year.  If you assume that Donald Trump carries our state in November, that is a safe assumption, Alabama has voted for the Republican nominee 16 out of 17 elections over the past 56 years.  Georgia peanut farmer, Jimmy Carter, is the only interloper for the Democrats in 1976.
The U.S. Senate seat up this year was first won by a Republican in 1996.  That Republican was Jeff Sessions.  
So folks, in 1964, Alabama became a Republican state and it happened in what was called the Southern Republican "Goldwater Landslide."
See you next week.
Steve Flowers is Alabama's leading political columnist. His weekly column appears in over 60 Alabama newspapers. He served 16 years in the state legislature. Steve may be reached at www.steveflowers.us.
Print this piece