US Sen Jones: It could happen

By Joey Kennedy
Alabama Political Reporter
Could a Democrat win a U.S. Senate race in Alabama?
At least one poll says it could happen, if either former state Supreme Court Chief Justice Roy Moore or U.S. Sen. Luther Strange, former state attorney general, win the upcoming Republican Special Election primary runoff for Senate, to be held Sept. 26.
That Democrat is former U.S. Attorney Doug Jones. It's difficult to think of a better candidate Democrats could put forward in this important special election.
Remember, Strange was appointed to the Senate by disgraced former Gov. Robert Bentley. The appointment came under a cloud, as Bentley was supposed to be under investigation by Strange's office at the time.
Strange gets the appointment, and the investigation goes away, right? Except it didn't. Bentley had to resign after pleading guilty to a misdemeanor, another in a seemingly long line of Alabama Governors, both Republican and Democratic, who did wrong and paid the price.
So after the August Special U.S. Senate election, Alabama voters – and, more specifically, Alabama Republicans – were left with a terrible choice:
Strange, who it appears would sell his soul for the power of the Senate; and Moore, who appears to have no soul.
That strong divide that has split Republicans in a big way. Moore supporters aren't likely to support Strange, if Strange gets the nomination, which appears more and more unlikely. Strange supporters aren't likely to support Moore who, quite frankly, is just unacceptable to most reasonable people.
If those voters choose Jones because their awful candidate lost, we could have a major upset.
Moore is a homophobe. Moore doesn't respect the law. He's twice been tossed from the state Supreme Court for defying federal court decrees. Moore has those crazy eyes. Yes, those eyes are crazy. Moore enriched himself from his own nonprofit. Moore believes Russian dictator Vladimir Putin is a good guy.
Then there's Strange, whose name is, not ironically, so appropriate. This man, who at one time was a reasonable, moderate Republican, turned on a dime – or on a lot of dollars – when it served his personal interests and greed for power. Suddenly, Strange is a Trump Republican. And, really, who wants to be a Trump Republican? Oh, they're out there, plenty of them, but they're not Republicans in the traditional sense. They're Republicans in Name Only, because, in fact, Trump is not a Republican. Trump is whatever he needs to be. Kind of like Strange, right?
Then, Democrats nominate Jones, a well-respected former U.S. Attorney General who prosecuted a couple of former KKK-ers involved in the horrific bombing of the 16th Street Baptist Church this month in 1963 that killed those four little girls and injured many others.
There has never been a hint of scandal involving Jones, who is no flaming liberal. He's an Alabamian who cares about compassion and doing right. He cares about his state, and in doing in Congress what is in Alabamians' best interests, even if they don't fully realize what those interests are.
Republicans, disaffected with either a Moore or Strange nomination, could easily find themselves drawn to Jones in the December Special General Election. They can live with Jones. He won't embarrass them, anyway.
Or so it seems. The polls have Jones in practically a dead heat with either Moore or Strange. But we know about polls. Polls showed that Democrat Hillary Clinton would easily defeat the misogynist, racist, narcissist, xenophobic Donald Trump, and look what we have now.
But there's a better chance than in a long time for a Democrat to actually win a statewide race in Alabama. That's a credit to Jones, sure, but it's also a reflection of how poorly Republicans are selecting their own candidates: A scary demagogue like Moore and a self-serving chameleon like Strange.
Yes, it could happen, and Alabama would be better for it.
Joey Kennedy, a Pulitzer Prize winner, writes a column each week for Alabama Political Reporter. Email: [email protected]
Opinion | What in the world are people thinking?
"Some of us don't take the virus seriously. Until it directly impacts us. And then we speak with regret."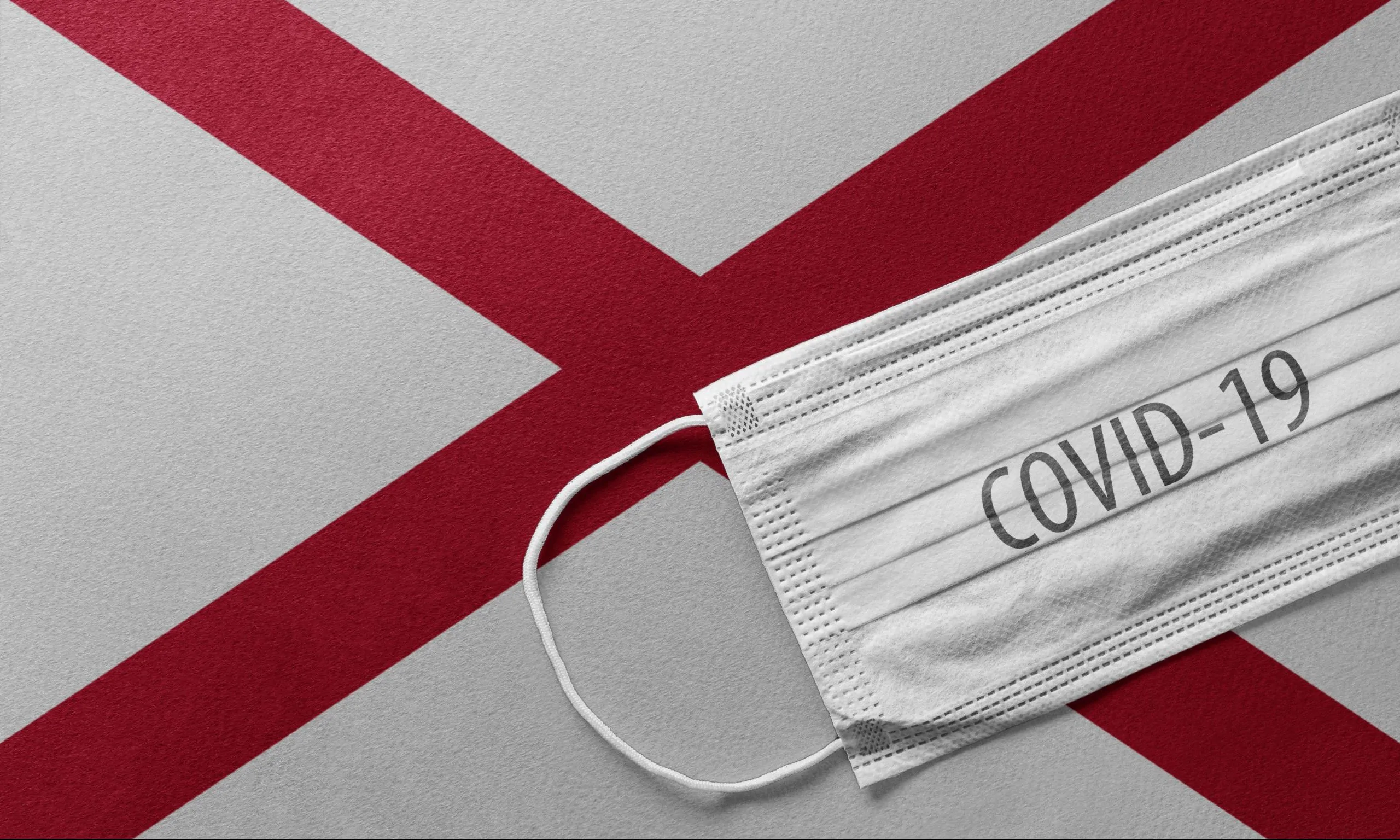 Here some of us are, waiting fearfully for the Thanksgiving surge of the coronavirus. Hospitals are full. New cases are setting records. Deaths are soaring. And then, Christmas is coming. What a holiday season, right? But it's our own fault. We're impatient. Some of us don't even take the virus seriously. Until it directly impacts us or a family member or a friend. And then we speak with regret.
I'd rather regret a disturbed holiday season than regret losing my wife, who has underlying health conditions that could make a bout with COVID-19 deadly.
I was on the Next Door website the other day, and I saw somebody asking for recommendations for a personal chef who can cook a Christmas dinner. At her home. For her family and 10 to 12 other couples. That's more than 20 people, gathering inside a home, at dinner, on Christmas.
Don't do it, I wanted to respond. But I didn't. If that person wanting a Christmas dinner is planning a meal for two dozen people, a suggestion that she postpone wasn't going to do anything but make her angry.
I get plenty of pushback already because I always wear a mask outside my home or car, or when I'm at a drive-through, or when I meet a delivery person at my porch. I hear from readers who, after one of my columns warning of the consequences of letting down our guard during the pandemic, tell me I shouldn't be afraid of a virus that the vast majority of people recover from.
Yeah, that's true. And it's also true that the virus kills at higher rates than the flu or many other diseases. Yeah, no need to be afraid. Unless it's you who brings the disease into an environment where at-risk persons live. Or unless it's your wife or mom or dad or brother or sister or good friend or another relative that gets sick. And dies.
I have a close friend who is about to enter her fifth semester of nursing school, and she's already told me, with resignation, that she expects that she'll get COVID at some point. And she'll be in line for an early vaccine.
Why are we so impatient that we cannot bear to postpone big Thanksgiving Day lunches or Christmas night dinners? What is it about us that we refuse to look ahead, knowing that if we do contract the virus, we could beat it and still have chronic health problems that dog us for the rest of our lives?
Why aren't we more afraid? So afraid that we don't look at wearing a mask as giving up some constitutional right, even as we wear shirts and pants and shoes every day?
As of this writing, the virus had claimed more than 271,000 lives in the United States. It has killed more than 3,630 in Alabama. In the state's largest population area, Jefferson County, more than 500 people have died.
Does that matter to the great majority of people? You wouldn't think so by looking at how our national and state leaders are handling things.
Children tend to recover quickly from the virus; well, at least those who it doesn't kill. But pushing to keep schools open during a huge surge without the proper PPE, social distancing, and safety measures in place, isn't going to protect the teachers, janitors, school nurses, and administrators who have to be there with those kids.
Yeah, I miss going out to eat, watching UAB play basketball, visiting with friends, and going to a play or movie. But I don't miss them enough to give in to my wishes because I'm just tired of the pandemic.
Holding classes on Zoom is exhausting. Attending classes on Zoom isn't the best way to learn.
But you can't learn anything if you're dead or, even worse, you get the disease and kill somebody else because you're careless.
A personal chef for 10 to 12 couples at a Christmas dinner? What in the world are people thinking?