Does a pariah deserve even a Pyrrhic victory?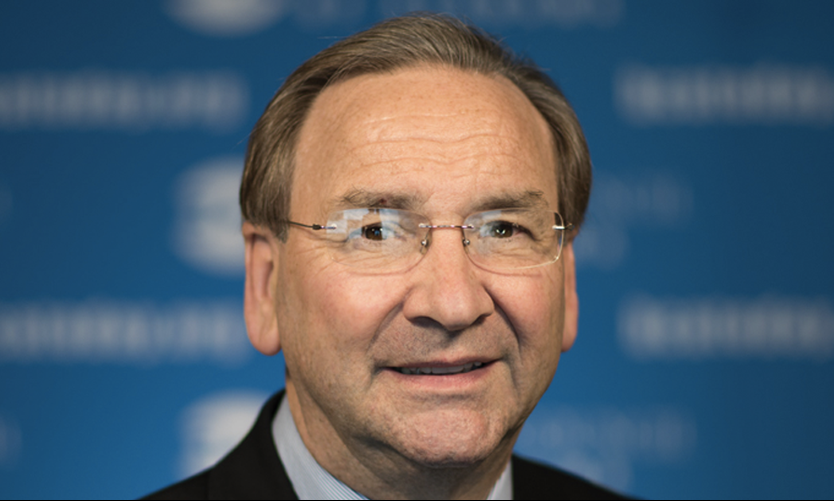 By Bill Britt
Alabama Political Reporter
A recent issue of "The Business Advocate," a publication which is a part of the Business Council of Alabama, features a full-page photo of Chairman Billy Canary with a headline proclaiming, "Business Council Governmental Affairs Conference Best Ever." The commanding picture with its fraudulent headline is an example of how a once important business organization has been co-opted for personal gain.
Canary has gained considerable wealth and power as BCA's chieftain, but today, he finds himself under fire.
"Canary is not only a pariah in Washington, he is a joke in Montgomery. Most folks thought he would be indicted with Mike Hubbard. His credibility has continued to diminish since that time. His cavalier, sinister, overbearing and boorish New York behavior has made him a caricature," as the political historian and columnist Steve Flowers observed in a recent article for The Alabama Political Reporter.
Alabama's senior U.S. Senator Richard Shelby has personally informed politicos and business leaders that he considers Canary's persona non grata. He has made that clear to all with ears to hear and half a brain to understand, and his office doors are shut to all who support Canary.
It is now widely known that Alabama Power Company's C.E.O. Mark Crosswhite has delivered a similar message, even telling Canary and individual board members that if Canary stays, the power company will leave BCA. Even under the crushing weight of such absolute denunciation, BCA board members seem prepared to accept a Pyrrhic victory rather than toss Canary back on the dung heap that spawned him.
"When Dick Shelby says it time to go, pack your bags, when the company says go you'd better already be on the road," one political operative explained. "Does Perry Hand want to be the man leading BCA when Alabama Power leaves?" he also added. Hand is president and CEO of Volkert Inc. from Mobile and BCA's first vice chairman. He will chair BCA next year.
Other board members are aware of Shelby and Crosswhite's displeasure, but they remain loyal to Canary like supine lackeys. "Canary may hang on, but the organization will be in ruins," one former board member explained.
Formerly admired by business and public officials, BCA is now referred to by many as the new AEA, a pejorative reference to the once powerful Alabama Education Association, which served as the state democratic powerhouse before Canary, Speaker Hubbard and former Gov. Bob Riley brought it to heel.
Riley, Canary and convicted felon, former Speaker of the House Hubbard forged a Triumvirate to manipulate state government for personal gain as revealed at Hubbard's criminal trial. During testimony, Riley, Canary and others in their cabal described how they used the speaker's office under Hubbard to shape legislation that favored business interests aligned with the trio. It was even made known that Canary, lobbyist Dax Swatek and John Ross were Hubbard's kitchen cabinet, which met daily during legislative sessions to determine the body's agenda. Canary and Swatek remain fixtures at the State House, while Ross hustled off to Memphis to work for a company owned by Republican Senate President Pro Tem Del Marsh. Ross' wife, Allison, recently took control of Yellowhammer News, an organization closely allied with Canary, Swatek and the BCA during the Hubbard years. Many questions surround the sudden departure of Josh Jones, who only months ago purchased Yellowhammer News from its founder, Cliff Sims, who left to work in President Trump's administration.
Even now, Riley, Hubbard and Canary have a fifth column spread throughout state government, law-enforcement and the legal community who, like sleeper cells, are waiting for an opportunity to stir mischief for profit.
Former Riley staffers, and those who enabled Hubbard's schemes to use his office for personal benefit, serve as top lobbyists at marquee law firms, others are agency heads, as well as advisors in the state's executive branch. Like Canary, none of the acolytes have proven to be the best or brightest; only their political connections keep them employed.
As Hubbard noted in his vanity tribute to himself, "Stealing the Statehouse," Canary was essential in the successful takeover of state government by "pro-business" Republicans in 2010. Many of those who owed their elections to Riley, Hubbard and Canary have moved on or out. Few among the current leadership owe anything to Canary, and it showed in the last legislative session.
BCA's board members who hold Canary's fate are:
Jeff Coleman
Chairman
President and CEO of Coleman Worldwide Moving, Dothan
Triumvirate
Perry Hand
First Vice Chairman
President & CEO, Volkert, Inc., Mobile
Mike Kemp
Second Vice Chairman
President & CEO, Kemp Management Solutions, LLC, Birmingham
Denson Henry
Secretary
Vice President, Henry Brick Co., Selma
Tommy Lee
Immediate Past Chairman
CEO, Vulcan, Inc., Foley
C. Charles Nailen Jr.
Treasurer
President, BBG Specialty Foods Inc., Dothan
Fournier J. "Boots" Gale, III
Legal Counsel
Senior Executive Vice President, General Counsel, and Corporate Secretary, Regions Financial Corporation, Birmingham
Will these men risk their reputations and the future of BCA for a pariah, or will they heed sound wisdom as given by Shelby, Crosswhite and others and show him the door?
Opinion | Prisons, justice reform and the art of the possible
Politics is bound by the art of what's possible. It is also true that those who never dare the impossible rarely achieve even the possible.
For years, prison reform advocates, media outlets and even a few public officials have called for new correctional facilities to address Alabama's dangerously overcrowded prisons.
Now that it's happening, some aren't happy with how Gov. Kay Ivey is addressing the problem.
Is the Ivey Administration's plan perfect? No. But building new facilities along with criminal justice reform — while all imperfect — is the last best hope to correct generations of cruel treatment, endangered correctional officers and corrupt practices.
German chancellor and statesman Otto von Bismarck said "Politics is the art of the possible, the attainable — the art of the next best," this is the state of a workable solution to Alabama's prison needs and criminal justice reform.
Yet, there is a concerted effort underway to stop the Ivey Administration from acquiring three new men's prisons under a build-lease agreement.
Some lawmakers want another crack at financing additional facilities through a bond issue, and others want more say in the process. Still, the fact is that Ivey's actions are the result of decades of legislative indifference and inaction to adequately address the appalling conditions at Alabama's correctional facilities.
Even some advocates are working against the prison plan and while their intentions may be good it seem to their hand wringing is almost as disingenuous as lawmakers whining.
What's worse are those who spread disinformation to discredit process.
Many good people have worked hard to bring about an end to the state's barbaric prison system and unfair justice, but lately it seems there is an outright movement to derail much needed change— simply because it's not enough. As the saying goes, "Don't let the perfect be the enemy of the good."
There have been so many false claims and sly manipulations of facts about the prison plan as to make even a hardened journalist want to cry "fake news."
But as for Ivey, frankly, my dears, I don't think she gives a damn.
Here's the hard truth. The Ivey Administration is building three new men's prisons, and nothing will stop it. The fact is that three prisons are not enough; the administration should move forward to build a new women's facility as soon as practicable.
Politics is bound by the art of what's possible. It is also true that those who never dare the impossible rarely achieve even the possible.
Failing to recognize when the once impossible is coming to fruition is a sad reality. Still, in politics, as in life, good things happen while most people are navel-gazing or complaining.
Having visited three state prisons, St. Clair, Elmore, and Tutwiler, I can say without a doubt, the conditions in those places are a living hell.
A report from the U.S. Department of Justice released in April 2019, found "reasonable cause to believe that Alabama fails to provide constitutionally adequate conditions and that prisoners experience serious harm, including deadly harm, as a result."
DOJ's investigation revealed that prisoners were susceptible to "an enormous breath" of sexual abuse and assault but other types of violence as well, including gruesome murder and beatings that went without intervention.
When the state incarcerates a criminal, it assumes custodial care for that individual. No matter how heinous the crime or foul the person, the state has an obligation to feed, clothe, house and provide essential human services for their care and welfare. Another element is often overlooked; when a person is committed to prison, they lose their freedom, not their humanity. Therefore, under the law, they cannot be subject to cruel and unusual punishment.
Building three new men's prisons is just the start; it must be accompanied by criminal justice reform.
"We are able to have a serious discussion about prison reform in Alabama because we have a governor who is serious about putting solutions into place," Ivey's press secretary Gina Maiola recently told APR. "Prison infrastructure is a key part of the equation, but criminal justice reform is also needed," Maiola said.
By executive order on July 18, 2019, Ivey established the Study Group on Criminal Justice Policy. The Study Group released its findings on Jan 31, 2020.
The Study Group entered its mission with one pressing question; "What policies and programs can the State of Alabama implement to ensure the long-term sustainability of our prison system without jeopardizing public safety?" according to Supernumerary Associate Supreme Court Justice Champ Lyons, Jr., who led the effort.
In a letter to Ivey on the Study Groups finding, Lyons wrote [T]he challenges facing our prison system are exceedingly complex—ranging from the elimination of contraband weapons and drugs to the recruitment, retention, and training of correctional staff to the size of the inmate population and to the physical condition of an aging and far-flung prison infrastructure." He further wrote, "But having thought through many of these issues with my Study Group colleagues, especially our legislative members, I can report to you that some meaningful answers to this question are not just possible; they are within our grasp."
Prisons without justice reform is a hollow victory, and the Ivey Administration is committed to bringing about reasonable reforms.
"Prison infrastructure is a key part of the equation," said Maiola, "but criminal justice reform is also needed."
The issues facing Alabama's prisons and criminal justice system are complex, and generations in the making; therefore, arriving at a universally acceptable solution is not imaginable for the moment if ever. But what once seemed impossible is soon to be realized.
No one gets everything they want, but it's a great step toward getting what is needed simply because it's possible.