By Josh Moon
Alabama Political Reporter
The first step in correcting a problem is recognizing that you have one.
And it's time we did that, Alabama.
Because we have a big one.
We're the most intolerant people in the country. And I mean that as the collective "we," because I'd love to not be included in this broad grouping. But I am.
I live here, have lived here for my entire life. My family is here. My home is here.
But whatever modest efforts I've put forth to correct our most serious problem have fallen flat. Because it still exists.
We still hate anyone who is a little different from us.
Spare me the sanctimonious outrage over my saying this, because you know it's true. I have proof it's true.
Part of that proof is the GOP race for U.S. Senate.
It's being led by Roy Moore, a guy so serious about denying gay people equal rights that he got himself booted from the Supreme Court – again.
He's leading Luther Strange, who can't say the words "illegal immigrant," "wall" and "Trump" enough, as he vilifies immigrant workers for his own selfish political gain.
These are the two top choices from the party that controls this state's government. That fact – that the GOP runs Alabama – is sad in its own right, given that it has achieved the rare trifecta of having the state's House Speaker, Governor and Supreme Court Chief Justice be removed from office for various misdeeds.
But then, that plays right into the problem we all live with here.
The GOP is the anti-diversity party. And we don't like diversity in Alabama.
Don't believe me?
Last week, Facebook accounts of people from in and around Montgomery were active with people discussing a demographics chart for Montgomery Public Schools. The chart was simple: It showed the student population at each Montgomery school and then broke the numbers down by race.
The cold, hard numbers were staggering.
In a city where nearly half of the citizens are white, less than 10 percent of the nearly 30,000 kids enrolled in MPS are white.
Here's what that means at some schools.
At Sidney Lanier High School, there are 1,003 students.
There is one white student.
One!
McKee Middle School has nearly 800 students. And one white kid. Bellingrath Middle has nearly 500 and doesn't have a single white kid.
G.W. Carver High has 1,100 students. Of those, 1,038 are black, 21 are white.
The white people in Montgomery will tell you that they don't send their kids to public schools in this system because it's awful. That's not really true.
They left public schools, originally, in the 1950s and 1960s, which is when the majority of the city's private schools were built, to escape desegregation. And ever since they've made every excuse in the book to stay away.
A couple of years ago, the state switched testing methods for public schools. And right there in black and white, we all learned that MPS – with 20-percent of its top students funneled into magnet schools and absurd levels of poverty throughout the district – was roughly keeping pace with the surrounding communities.
But it didn't matter. Places like Marbury are still growing rapidly, because of "schools." (And you can consider those air quotes.)
Because this is what we do here: we run from different.
That's why we've been forced by the federal government throughout this state's history to treat people with dignity and respect and to grant equal rights to even those who think and look a little differently.
In the last six years alone, federal courts have stopped us from mistreating Hispanic workers and from denying rights to gay citizens.
And yet, here we are, trying to elect two Neanderthals who continue to embrace that hatred, that old-style Alabama.
Will it ever be enough?
Will we ever realize what our hate has and continues to cost us?
Because there's evidence of that in Montgomery, too. Those aforementioned magnet schools in MPS are some of the best schools in the country. They also happen to be the most diverse in the city, splitting along a nearly 50/50 line, and there is a significant number of students on free and reduced lunch.
There isn't a parent or teacher or former student or anyone else affiliated with those schools who believe the diversity they experience doesn't better prepare all of the students for life in a diverse world. And every day, because of that diversity, ignorant stereotypes and racism die off.
Because you don't fear what you know.
And I'm tired of living among a bunch of cowards.
Opinion | The blackest Black Friday ever
"The coming weeks are going to be difficult, no doubt about that."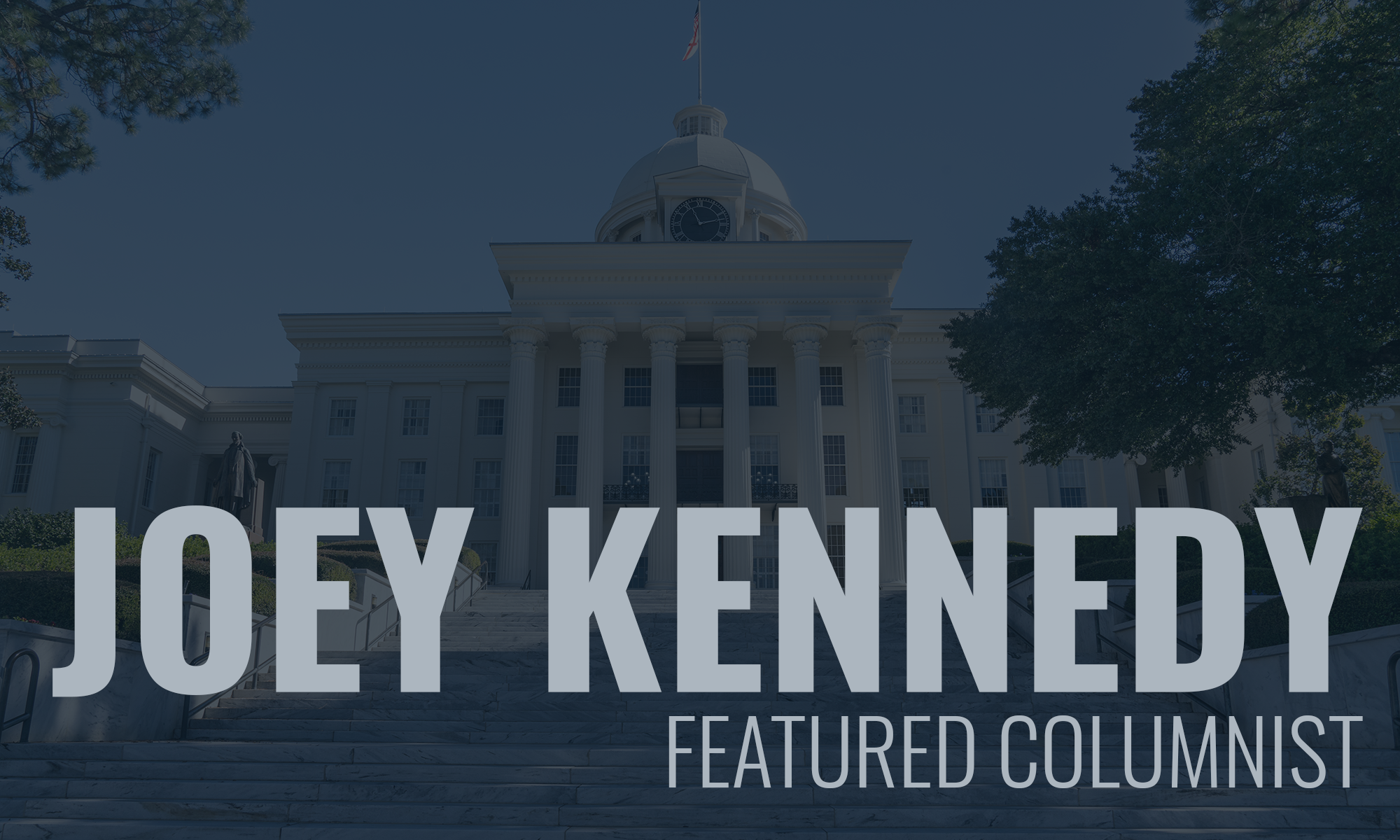 Thursday was Thanksgiving, and it's understandable that many people didn't have a lot to be thankful for. More than 260,000 people are dead because of the COVID-19 pandemic that Donald Trump simply ignored. Around 3 million people have been infected, with many of those suffering lifelong health complications from the virus.
A first Thanksgiving without loved ones. A first Christmas without loved ones bearing down.
Millions of people lost their jobs because of the pandemic. Hundreds of thousands are in danger of being evicted from their homes. Many don't have water or power or heat as the winter settles in.
Thanksgiving? Really?
Except …
Yes, there are many things to be thankful for. Our families, if we have them. Our friends, and we all have them. Our animals, and many of us have them.
We can be thankful that the long, horrible tenure of Donald Trump is nearly over. It's the end of an error.
We can hope that racism will be wrong again. That homophobia, misogyny, xenophobia, and cruelty will fall from the everyday ordinary to the awful extraordinary. Kids in cages, separated from their parents, no more. Chaos in government simply an anomaly at last.
We can hope. That alone is something to be thankful for.
The year 2020 has been a hot mess. Masks, social distancing, hand washing and sanitizing are the norm now. They may be forever.
We should be thankful that COVID-19 vaccines are on the horizon. But that's a strange thankfulness, and we cherish a vaccine for a disease that didn't have to spread as far and wide as it did. It was mismanaged as badly as a crisis can be mismanaged.
There still are people out there who refuse to wear masks or who believe the virus is a hoax. A doctor described people she was caring for who were dying, and all the time denying the virus existed, even to their last breaths.
That's certainly nothing to be thankful for.
Our health care workers, those on the front lines, deserve our thanks and our love. As do grocery store workers, first responders, teachers, and delivery people. Heroes work there.
I'm personally thankful for my wife of 41 years. My daughters in San Diego. My friends here and elsewhere. My pugs and other dogs and animals. I've got plenty to be thankful for, when we pare life down and don't expect so much.
The coming weeks are going to be difficult, no doubt about that.
Too many people traveled this Thanksgiving, and there's going to be a price to pay. Too many people are making plans for Christmas, and there's going to be a price to pay. Too many people are planning New Year's Eve celebrations, and there's going to be a price to pay.
Oh, I'll have some champagne and stay up until midnight on New Year's Eve, if only to witness that this damn year doesn't hang around for one second longer than is allowed.
Perhaps we can see a light at the end of this 2020 tunnel. Maybe by spring, we'll all be vaccinated, and this pandemic will be at the beginning of its end.
But if 2020 has taught us anything, it's that we can't count on, yes, anything.
This is Black Friday. The blackest Black Friday ever. Be careful out there. Wash your hands and wear a mask. Take care of each other. Believe in science. Don't trust a reality show president who, fortunately, finally has been fired.
Do your best to do your best. Let's have a new year that at least promises hope.
Dig deep and find what you're thankful for. Then hug it close with all your might.