By Josh Moon
Alabama Political Reporter
The first step in correcting a problem is recognizing that you have one.
And it's time we did that, Alabama.
Because we have a big one.
We're the most intolerant people in the country. And I mean that as the collective "we," because I'd love to not be included in this broad grouping. But I am.
I live here, have lived here for my entire life. My family is here. My home is here.
But whatever modest efforts I've put forth to correct our most serious problem have fallen flat. Because it still exists.
We still hate anyone who is a little different from us.
Spare me the sanctimonious outrage over my saying this, because you know it's true. I have proof it's true.
Part of that proof is the GOP race for U.S. Senate.
It's being led by Roy Moore, a guy so serious about denying gay people equal rights that he got himself booted from the Supreme Court – again.
He's leading Luther Strange, who can't say the words "illegal immigrant," "wall" and "Trump" enough, as he vilifies immigrant workers for his own selfish political gain.
These are the two top choices from the party that controls this state's government. That fact – that the GOP runs Alabama – is sad in its own right, given that it has achieved the rare trifecta of having the state's House Speaker, Governor and Supreme Court Chief Justice be removed from office for various misdeeds.
But then, that plays right into the problem we all live with here.
The GOP is the anti-diversity party. And we don't like diversity in Alabama.
Don't believe me?
Last week, Facebook accounts of people from in and around Montgomery were active with people discussing a demographics chart for Montgomery Public Schools. The chart was simple: It showed the student population at each Montgomery school and then broke the numbers down by race.
The cold, hard numbers were staggering.
In a city where nearly half of the citizens are white, less than 10 percent of the nearly 30,000 kids enrolled in MPS are white.
Here's what that means at some schools.
At Sidney Lanier High School, there are 1,003 students.
There is one white student.
One!
McKee Middle School has nearly 800 students. And one white kid. Bellingrath Middle has nearly 500 and doesn't have a single white kid.
G.W. Carver High has 1,100 students. Of those, 1,038 are black, 21 are white.
The white people in Montgomery will tell you that they don't send their kids to public schools in this system because it's awful. That's not really true.
They left public schools, originally, in the 1950s and 1960s, which is when the majority of the city's private schools were built, to escape desegregation. And ever since they've made every excuse in the book to stay away.
A couple of years ago, the state switched testing methods for public schools. And right there in black and white, we all learned that MPS – with 20-percent of its top students funneled into magnet schools and absurd levels of poverty throughout the district – was roughly keeping pace with the surrounding communities.
But it didn't matter. Places like Marbury are still growing rapidly, because of "schools." (And you can consider those air quotes.)
Because this is what we do here: we run from different.
That's why we've been forced by the federal government throughout this state's history to treat people with dignity and respect and to grant equal rights to even those who think and look a little differently.
In the last six years alone, federal courts have stopped us from mistreating Hispanic workers and from denying rights to gay citizens.
And yet, here we are, trying to elect two Neanderthals who continue to embrace that hatred, that old-style Alabama.
Will it ever be enough?
Will we ever realize what our hate has and continues to cost us?
Because there's evidence of that in Montgomery, too. Those aforementioned magnet schools in MPS are some of the best schools in the country. They also happen to be the most diverse in the city, splitting along a nearly 50/50 line, and there is a significant number of students on free and reduced lunch.
There isn't a parent or teacher or former student or anyone else affiliated with those schools who believe the diversity they experience doesn't better prepare all of the students for life in a diverse world. And every day, because of that diversity, ignorant stereotypes and racism die off.
Because you don't fear what you know.
And I'm tired of living among a bunch of cowards.
Opinion | That climate change hoax is killing us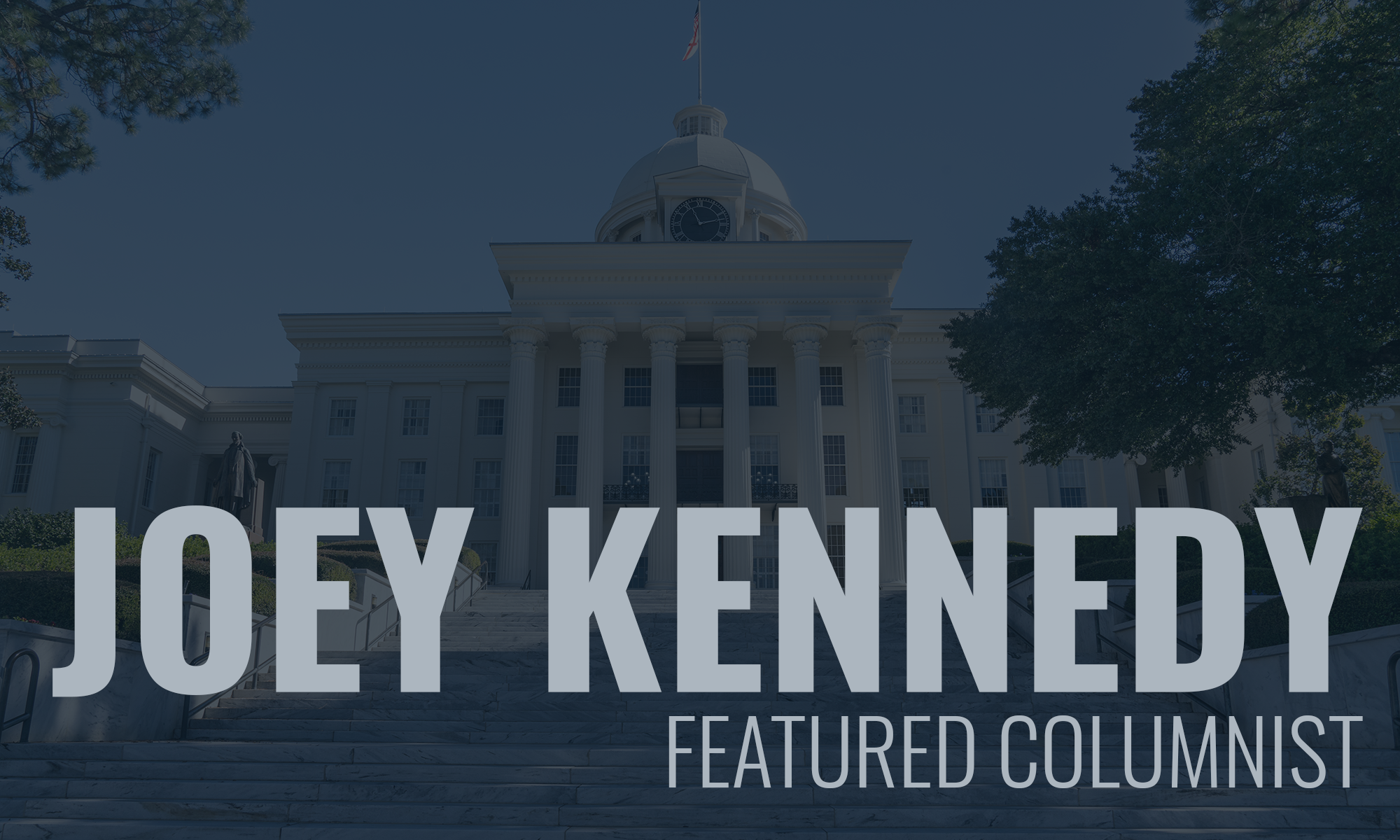 I grew up with hurricanes. For my first 11 years, my parents and I lived on the Texas Gulf Coast, near Beaumont. My father was transferred by the company he worked for, Texas Gulf Sulfur, to deep South Louisiana in 1967. We lived in Houma, in Terrebonne Parish, but Dad worked near Larose, in Lafourche Parish.
Hurricanes were regular events in Southeastern Texas and South Louisiana. Still are, but in much more frequent numbers. And Alabama gets clobbered every so often, most recently yesterday and today. Sally made landfall near Gulf Shores, and you can be assured the damage will be extensive, especially from flooding.
Flooding was a big factor in Texas hurricanes too, when I lived there. Hurricane Carla, in 1961, devastated High Island, not far from our home. Flooding was widespread. Carla was a Category 4 storm. But notably, that September, Carla was only the third named storm of the hurricane season.
This year, we're running out of names. Striking Alabama this week, only a few days after Carla struck Southeastern Texas in 1961, Sally is toward the end of the hurricane alphabet. The National Hurricane Center and World Meteorological Organization are literally running out of names for storms this year.
Earlier this week, and maybe still, there were five named storms in the Atlantic. This is only the second time on record that five named storms are in the Atlantic at the same time. And they're using up the Alphabet. The first time this happened was 1971, at a time when humans were first becoming aware of climate warming.
Little do we know, that before Sally decided to squat on Alabama, Hurricane Paulette made landfall in Bermuda on early Monday morning. There are so many hurricanes around, we can't even keep up with them.
They're like Republican scandals.
Probably more than any other indicator, hurricanes tell the story of climate change, the very real climate change that Donald Trump and many Republicans deny or call a hoax.
Like the COVID-19 Pandemic. Like so many events that Trump and Trump Republicans can't (or won't) believe. Like the corruption that permeates the Trump administration. Like the wildfires destroying the far West Coast states.
That's not climate change, claims Trump. It's because California won't sweep the forests. I call BS. Even on California being responsible for sweeping. Most of the forestland in California is federal land. Most of the burning areas are on or near federal trees. Yet, the state of California spends more money on forest management than the federal government, which owns most of the land. That's the truth. No hoax.
Trump should order secret federal teams of ICE forest sweepers to do their jobs.
The hoax from Republicans and the Trump administration is that crazy antifa hit squads are invading the West Coast to reign terror on the populations there. National security experts continue to assert that white supremacists and nationalists are the most dangerous domestic terror threat. But Trump defends those radicals – "they are very fine people" — because they hold up some mysterious white heritage above all others. If Trump is anything, he's the whitest Angry White Man ever.
Climate change is real. The coronavirus pandemic exists. White nationalists are the most serious domestic terror threat in this country.
Black lives do matter.
Yet, once again and often, Trump shows the orange-hued emperor has no clothes. As Stormy Daniels has previously said, that is not a good look.