Analysis: The Poarch Creeks had a very bad day in the Ala. Supreme Court

By Josh Moon
Alabama Political Reporter
The Alabama Supreme Court on Friday dealt two blows to the Poarch Band of Creek Indians – one directly, one indirectly – with opinions on three cases involving the Poarch Creeks' casinos in Alabama.
On paper, the tribe lost two and won one.
But in reality – and in the court of public opinion – they can count all three as losses.
The biggest of the blows were the rulings specifically against the Poarch Creeks.
They are a game-changer for the tribe.
In those rulings, the ALSC said that the idea of tribal sovereign immunity – the thing that protects the Poarch Creeks and their businesses from lawsuits – was invalid in Alabama when it comes to issues where the injured party has no other means to remedy his or her injury.
In other words, let's say a PCI casino employee with a history of showing up to work drunk showed up to work drunk on Jan. 1, 2015, and was allowed to drive a company truck to pick up supplies. And let's say she caused a head-on collision on Highway 14 in Wetumpka, seriously injuring two college kids.
In such a case, courts have routinely found that the tribe's casino – regardless of how obviously negligent it might have been – could not be sued, because it, by extension of the tribe, enjoyed sovereign immunity.
If the example I used sounds very specific, it's because that's the case that prompted one of the appeals to the ALSC. Long before it ever landed in the ALSC, I wrote about it and the long road to recovery (along with the related medical bills) that the Wilkes family endured.
The end of that case in Elmore County Circuit Court was a judge tossing the lawsuit because he felt – rightly – that his court had no standing due to the tribe's sovereign immunity.
And that was the basis of the appeal – that tribal sovereign immunity shouldn't extend so far, particularly when it involves non-tribal members who interact with tribe members/employees off of tribal land.
The ALSC agreed.
But it took a legal leap to get there.
A Legal Leap
The ALSC acknowledged that there was no U.S. Supreme Court opinions or federal court rulings that backed their decision, and, in fact, the courts have been fairly clear and consistent when it comes to tribal immunity. Basically, only Congress can alter such laws affecting tribes.
The ALCS, as it's known to do, simply ignored all of that and did what it wanted.
In this particular instance, it's hard to argue with them. Particularly if you boil this down to an issue of fairness.
A private casino would, most likely, have paid a large sum to the two college kids because of the casino's negligence in allowing a drunk employee (who, amazingly, nearly two hours after the crash, blew a .293 – over three times the legal limit), with a history of drinking problems, to drive away in a company truck.
How can it possibly be fair that a tribal casino that does the same business as a non-Indian casino isn't held to the same legal standards?
The ALSC said it can't.
It's a decision that will likely cost the tribe millions over the next few years, although it's unclear who will make them pay any verdicts against them. The state, as Congress has repeatedly insisted, has no authority over recognized tribes.
Still, it will be a public relations nightmare.
As will the ruling in the tribe's favor.
Jackpot Denied
In that case, a Montgomery man sued the Poarch Creeks after he was denied his winning jackpot of $1.3 million at the Wind Creek Casino in Montgomery.
According to court documents, there's no argument that Jerry Rape played an electronic bingo machine at the casino, or that the machine's lights and bells went crazy announcing that he'd won a massive jackpot on Nov. 19, 2010.
After sitting in a casino office all night, Rape had his winning ticket confiscated and was told by casino and tribal officials that the machine had malfunctioned and there was no win. He left with nothing.
In this case, the ALSC justices wrote in the majority opinion that they were in a no-win situation that left Rape no relief.
There were two options. If electronic bingo is legal in Alabama – a long-running fight that has continued to cause issues in our courts – then federal law dictates that the tribes and tribal courts should be the ones to settle any disputes. If the games are illegal, then Rape could not get relief from the courts for that illegal activity.
The Down Side
With all due condolences to Rape, here's the true down side of this ruling: Imagine if you represent the Poarch Creeks' gaming interests and you're attempting to negotiate a gaming compact with Alabama officials – many of who are skeptical of gaming and casino owners already. And now you have to acknowledge that if the state enters into that compact, or even just continues to allow the current gaming monopoly to continue, it will have no regulatory control whatsoever.
That means tribal casinos could refuse to pay out any winning ticket, claiming malfunctioning machines, and there is no recourse for the customer or the state.
That's a terrible look from a PR standpoint.
And if you're the Poarch Creeks, you have to wonder if Friday's rulings indicate a shift in favor within the state. That happens around here from time to time – the favorite pocket-liners of state lawmakers get upended and relegated to also-rans. Just ask the AEA or look at what's happening with the BCA.
You have to ask if the political winds have shifted on the PCI, because it would be a horrible time for them to do so. Alabama is facing massive budget deficits the next few years and there is no increase in revenue that might magically appear. The state will be desperate for funding sources and gambling is on the table.
The Poarch Creeks have resisted deals for years that would have left them sharing massive profits with a handful of non-Indian casinos.
They might have been a bit too greedy for their own good.
Print this piece
Opinion | 1964 Goldwater landslide was beginning of Republican dominance in the South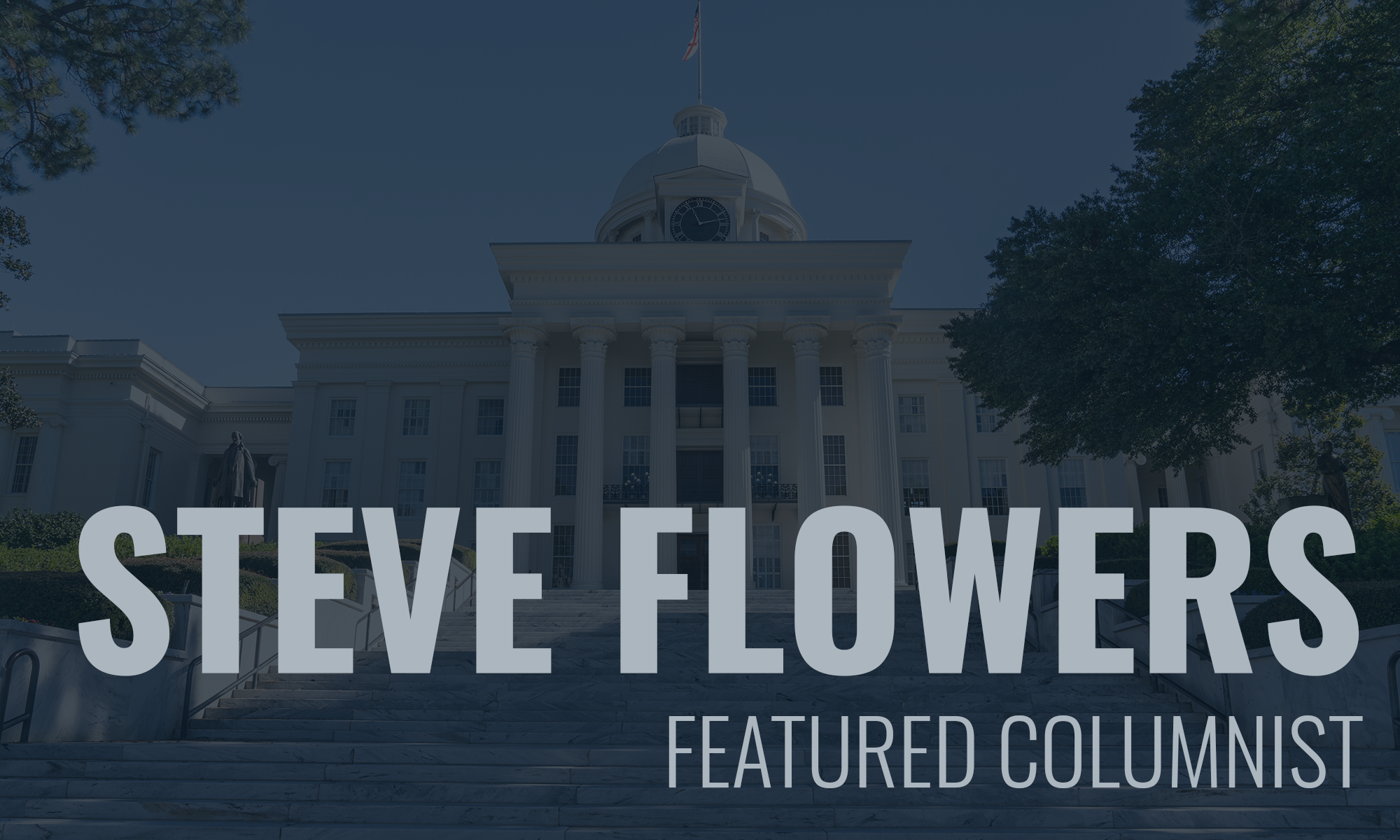 Our primary runoffs have been postponed until July 14, 2020. It was a wise and prudent decision by Secretary of State John Merrill and Gov. Kay Ivey. Most voters are older and you are asking them to come out and vote and at the same time stay home.
The main event will be the GOP runoff for the U.S. Senate. The two combatants, Jeff Sessions and Tommy Tuberville, will now square off in the middle of a hot Alabama summer. The winner will be heavily favored to go to Washington. We are a very reliably Republican state especially in a presidential election year.
Many of you have asked, "When did Alabama become a dominant one–party Republican state?" Well it all began in the Presidential year of 1964.  The 1964 election was the turning point when the Deep South states of Alabama, Mississippi, Georgia, Louisiana and South Carolina voted for Barry Goldwater and never looked back.  It was the race issue that won southerners over for Goldwater.  The Republican Party captured the race issue that year and have never let go of it.
The South which was known as the "Solid South" for more than six decades, because we were solidly Democratic, are today known as the "Solid South" because we are solidly Republican.Presidential candidates ignore us during the campaign because it is a foregone conclusion that we will vote Republican, just as presidential candidates ignored us for the first 60 years of the 20th Century, because it was a foregone conclusion that we were going to vote Democratic.
George Wallace had ridden the race issue into the Governor's office in 1962.  It had reached a fever pitch in 1964.  Democratic President, Lyndon Johnson, had passed sweeping Civil Rights legislation which white southerners detested.  
The only non-southern senator to oppose the Civil Rights legislation was Republican Senator Barry Goldwater of Arizona.  When the Republican Party met at the old Cow Palace in San Francisco, they nominated Goldwater as their 1964 presidential candidate.  Johnson annihilated him, nationwide, but Goldwater won the South in a landslide.  
Before that fall day in November of 1964, there was no Republican Party in Alabama.  There were no Republican officeholders. There was no Republican primary. Republicans chose their candidates in backroom conventions.  Except for a few Lincoln Republicans in the hill counties, it was hard getting a white Alabamian even to admit they were Republican.
That all changed in 1964.  Goldwater and the Republicans became identified with segregation and the white Southern voter fled the Democratic Party en masse.   As the Fall election of 1964 approached the talk in the country stores around Alabama was that a good many good ole boys were going to vote straight Republican even if their daddies did turn over in their graves.  Enterprising local bottling companies got into the debate and filled up drink boxes in the country stores labeled Johnson Juice and Gold Water.  The Gold Water was outselling the Johnson Juice 3-to-1.
Alabamians not only voted for Barry Goldwater but also pulled the straight Republican lever out of anger towards Lyndon Johnson's Civil Rights agenda.  Most of Alabama's eight-member Congressional delegation, with more than 100 years of seniority was wiped out by straight ticket Republican voting on that November 1964 day.
Earlier that year, Lyndon B. Johnson, the toughest, crudest, most corrupt and yes most effective man to ever serve in the White House, made a profound statement.  As he signed the Civil Rights Bill he had pushed through Congress, he looked over at the great Southern Lion, Richard Russell of Georgia, and as Senator Russell glared at Johnson with his steel stare, Lyndon said, "I just signed the South over to the Republican Party for the next 60 years." Johnson's words were prophetic.
Folks, beginning with the 1964 election, there have been 17 presidential elections counting this year.  If you assume that Donald Trump carries our state in November, that is a safe assumption, Alabama has voted for the Republican nominee 16 out of 17 elections over the past 56 years.  Georgia peanut farmer, Jimmy Carter, is the only interloper for the Democrats in 1976.
The U.S. Senate seat up this year was first won by a Republican in 1996.  That Republican was Jeff Sessions.  
So folks, in 1964, Alabama became a Republican state and it happened in what was called the Southern Republican "Goldwater Landslide."
See you next week.
Steve Flowers is Alabama's leading political columnist. His weekly column appears in over 60 Alabama newspapers. He served 16 years in the state legislature. Steve may be reached at www.steveflowers.us.
Print this piece