Soporifics and soullessness
By Marilyn M. Singleton, M.D., J.D.
Have we lost our collective minds? A mass shooting with no readily apparent motive is an extreme representation of our sense that our social fabric is unraveling. This is one of those things that people don't believe can happen until it happens. And despite the unspeakable tragedy, it took less than an hour for politicians to criticize the President, ghoulishly exhorting that we need more than prayers and consolation. Maybe we do, but at least give the circle of victims a chance to deal with their personal grief before spouting off. At least CBS had the decency to fire its soulless vice president and senior counsel Hayley Geftman-Gold after she posted "I'm actually not even sympathetic bc [sic] country music fans often are Republican gun toters [sic]."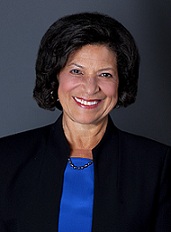 We have become a culture where Tim Tebow is mocked for kneeling in prayer before a football game while others are praised for "taking a knee" during the National Anthem—which by the way is not praying. Taking a knee in American football is when the quarterback drops to one knee immediately after receiving the snap, thus automatically ending the play. Taking a knee is a boring but effective move by the winning team toward the end of the game, as it does not allow the opponent the opportunity to regain possession of the ball. In urban lingo it means to take a temporary break from an activity.
Clearly, "taking a knee" is not praising a Higher Power that many on this earth believe in. And standing for the Anthem does not make one a racist. Note to partisan "news" presenters: when you push a pendulum in one direction really hard, when released it swings the other way with equal or greater force.
Living in virtual reality is no longer beyond the fringe. Children are becoming obese because they are participating in sports through video games rather than actually tossing around a ball to one another.
What happened to talking to each other? You don't need a psychology professor to tell you that smart phones increase loneliness. Just walk down the street and you'll see far too many couples walking, each with their own cell phone, obviously not talking to each other. Texting a few abbreviated words has replaced real conversation and emotional connection.
And we wonder why opiate use has risen to epidemic levels. People have always had their troubles. And man's desire to avoid suffering whether physical or emotional, whether through alcohol, opium, mushrooms, or coca leaves has been documented for at least 9,000 years. But now the public has been convinced they can't just be "high on life" and learn to cope. Big Pharma's direct-to-consumer television ads quietly list innumerable side effects while extolling the virtues of their wares and the consumer's inability to live without them.
Nearly 70 percent of Americans take at least one prescription drug. The statistics from the Rochester Epidemiology Project in Olmsted County, Minnesota (which are comparable to those elsewhere in the United States) reveal that the top three medications consumed are antibiotics (17%), antidepressants (13%), and opioids (11%). Antidepressants and opioids were the most commonly prescribed among young and middle-aged adults.
As physicians we do not want to become numb to patients' needs while being consumed by government dictates. Electronic medical records should not become the excuse for hiding behind a computer screen—particularly with members of the younger generation who came out of the womb with a cell phone strapped to their ear by the umbilical cord. We need to be free to spend precious time getting to know our patients. Medications have saved countless lives, but prescriptions cannot become the tool to move along the overbooked office schedule or a quick fix to placate the demanding patient.
Let's take heart. When left to our own devices and stripped of artificial political labels, we humans rise. Just ask our first responders and medical personnel or the hurricane volunteers or the victims helping victims or the thousands of people donating blood or the over 30,000 donors to the Go Fund Me page for the Las Vegas victims.
United we stand.
Bio: Dr. Singleton is a board-certified anesthesiologist and Association of American Physicians and Surgeons (AAPS) Board member. She graduated from Stanford and earned her MD at UCSF Medical School.  Dr. Singleton completed 2 years of Surgery residency at UCSF, then her Anesthesia residency at Harvard's Beth Israel Hospital. While still working in the operating room, she attended UC Berkeley Law School, focusing on constitutional law and administrative law.  She interned at the National Health Law Project and practiced insurance and health law.  She teaches classes in the recognition of elder abuse and constitutional law for non-lawyers.
Opinion | Warning: Your blood may boil
"One truth can not be denied. Someone was up to no good. And their empty proclamations to put our children first were lies."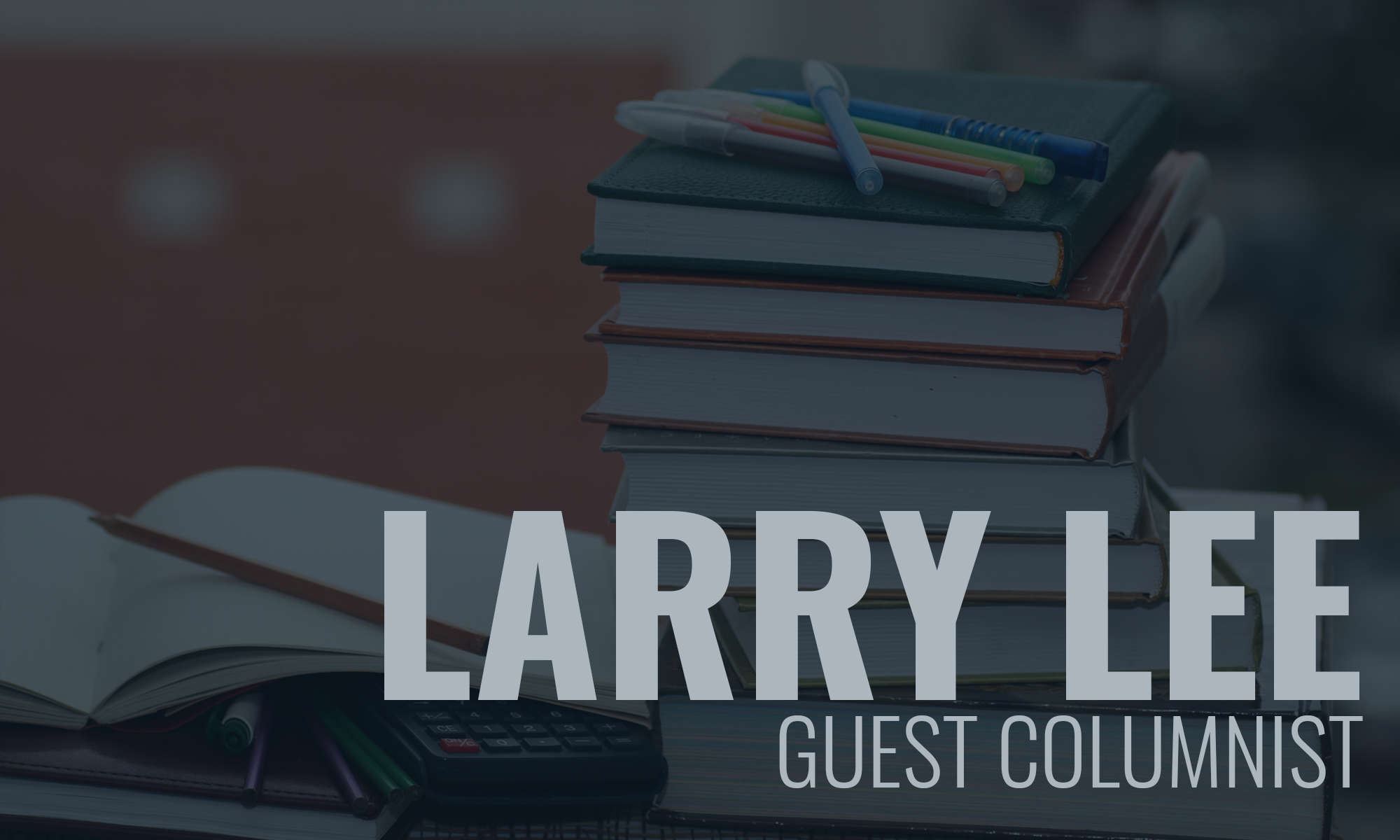 OK. It is not unusual for me to lose my cool in this very weird and very crazy political turmoil swirling around us. And why not when we are engulfed in adults acting like children?
However, none of these get me stirred up like the saga I am about to relate.
The reason being I know too much about what happened and heard many of the lies and attempts at deception in person. And certainly, because at the end of the day, it was the public school students of Alabama who paid the costs incurred because certain "public officials" betrayed the public trust.
This all unfolded in 2016, when the State Board of Education made one of the most boneheaded moves I've ever witnessed by hiring Mike Sentance of Massachusetts to be our state superintendent of education. He was a disaster. Not an educator, never a teacher, principal or local superintendent. Had applied for the Alabama job in 2011 and didn't even get an interview.
State educators were almost solidly committed to wanting Jefferson County superintendent Craig Pouncey to get the job. They considered giving the job to Sentance a slap in the face (The fact that Sentance lasted one year before packing his bags removed any doubt that he was a very bad choice).
Sentance was announced as the choice on Aug. 11, 2016. But even then, rumors of misdoing were afoot and then-State Sen. Gerald Dial called for an investigation into the hiring process within a week.
Someone orchestrated a smear campaign against Pouncey, obviously to hurt his chances of being selected by the State Board of Education. A packet of info was distributed to each board member alleging wrongdoing by Pouncey. All board members discounted the info — except Mary Scott Hunter of Huntsville.
Let's fast forward a moment. When the dust finally settled, Pouncey filed suit against Hunter and others. And just last week, Bill Britt, the editor of the Alabama Political Reporter filed the following:
"A defamation suit filed by Pouncey against former school board member Mary Scott Hunter was recently settled with Pouncey being awarded $100,000 by the state. According to Pouncey's attorney, Kenny Mendelsohn, no admission of liability by Hunter was offered under the terms of the agreement. "It is estimated the state spent as much as a million dollars or more on defense attorneysto protect Hunter and others. APR was able to identify nearly a half-million dollars in attorneys fees paid during the case, but assigning a final dollar figure is nearly impossible, because four contracts with top-tier law firms were for $195 per hour and open-ended. "The settlement puts an end to years of hearings, investigations, lawsuits, and recriminations."
[You can read all of APR's story here.]
I spent hours and hours tracking this story. What I learned was disgusting and sickening. It was obvious that the trust citizens had placed in elected officials to protect the interest of public school students was ignored. This was not about helping kids and teachers and administrators and trying to find the best state superintendent possible, it was about political agendas and adults trying to cover their ass.
I am no kid. The first-ever real life political campaign I was part of was in 1972. Which is to say that I've seen my share of political shenanigans. But none more repulsive than what happened in 2016.
Dial asked the attorney general to investigate what took place. Then he and his colleague, Democratic Sen. Quinton Ross, passed a resolution creating a legislative committee to investigate. I went to each of these sessions. They were standing room only. All kinds of folks showed up, including some of Alabama's most recognized lobbyists.
One of the more amazing things that happened was when Mary Scott Hunter, an attorney herself, told Dial that "she did not know the rules" about how the state ethics commission was supposed to handle anonymous complaints.
So Pouncey filed suit in an effort to clear his name. I don't blame him. I would have as well.
Among the things about all this that never made sense is why the state of Alabama footed the legal bill for defending those in the suit, especially Hunter.
Her actions were of her own choosing. She became a rogue state board member. She did not consult with other members before she began making sure the Ethics Commission had a copy of the bogus complaint. No other board members did this.
For whatever reason, she took matters into her own hands in an effort to harm Pouncey.  She was outside the bounds of her duties and responsibilities as a state board member.
But as is common, this legal action moved at the speed of paint drying. Then COVID-19 got in the way and civil suits got shoved to the end of the line. The best, most recent guess as to when the case would show up on a court docket was at least two years from now.
The state offered to settle for $100,000. After careful consideration with his attorney, Pouncey reluctantly decided to settle. I know Pouncey well. He has told me repeatedly that this was never about money. Instead, it was about his reputation and how certain people were willing to put politics above the interest of students. But the expectations of such ever happening grew dimmer with each day and the suit was settled.
The truth will never be known. A court will never render a verdict pointing out guilty parties. We are only left with our assumptions, based on pieced together facts gleaned from discussions and paperwork.
But one truth can not be denied. Someone was up to no good. And their empty proclamations to put our children first were lies.