Doing our duty as free press

By Bill Britt
Alabama Political Reporter
As is often the case, one country's terrorist is another's freedom fighter; and likewise, one person's anonymous source is a patriot and someone else's traitor.
Like much in politics, traitor versus patriot largely depends on who's blowing the whistle and who's caught up in the malaise. The press who reported weekly on the so-called scandal against Gov. Don Siegelman's administration were heroes, and their confidential informants were simply whistleblowers doing their duty, according to state Republicans. But when APR spent four years chronicling the wrongdoings of then Speaker Mike Hubbard, we were liars and worse, and our sources, well, they were false and dishonest. Of course, during the Siegelman era, the same was said by the Democrats.
It is a shame that partisan loyalty allows for so much mischief waved aside, as if being faithful to the team is more important than doing what is right. Perhaps being faithful to the law, moral conscience and decency are better qualities than blind allegiance to a party.
Recently, ALGOP Chair Terry Lathan said, "Any party member that anonymously shares inside organizational bumps or espouses their opinion with a lack of information to the press should be ashamed of themselves." Here, perhaps channeling the party's standard-bearer, she adds, "Hiding behind anonymity is cowardly."
Lathan's comments in context are not altogether misguided, as a party official should speak boldly about internal disputes. They also should talk to the press when their concerns are not taken seriously by leadership.
U.S. law holds that whistleblowers should come forward when they see wrongdoing, even if it is done anonymously. The first ever whistleblower protection law was enacted on July 30, 1778. Records from the Continental Congress show that the original resolution stated, "Resolved that it is the duty of all persons in the service of the United States … to give the earliest information to Congress or any other proper authority of any misconduct, frauds or misdemeanors committed by any persons in the services of these states, which may come to their knowledge."
On the 236th anniversary of the first whistleblower law, a unanimous, bi-partisan resolution passed designating July 30 as National Whistleblower Appreciation Day.
The measure was sponsored by Sen. Chuck Grassley, R-Iowa, and Ron Wyden, D-Ore. Grassley noted on the occasion, "Whistleblowers are pivotal pieces of the oversight puzzle. Their work ensures that our system of checks and balances operates effectively." Wyden added, "Individuals with the courage to blow the whistle in the face of government wrongdoing, waste or abuse are an integral part of our democracy. Too often, whistleblowers risk retaliation and scorn for drawing attention to misdeeds, so it is only right for the Senate to recognize their vital contributions."
When reporting on government abuse, waste or fraud, anonymous sources are vital and often are the only way to get to the root of corruption. "Anonymous sources," is a misnomer because the individual, or individuals, are known to the journalist and are generally someone who is a trusted government figure. They remain anonymous to the public so they can perform the critical task of helping a reporter find facts. Most often, their tips allow a reporter to find corroborating documents to expose the truth.
In a state like Alabama, where the open records act is rarely adheres to, and any tinpot agency lawyer can claim bogus privilege background sources are the only guides to facts concerning fraud, waste and incompetence. Informants who aid the press are placing their jobs, and in some cases even their lives, in danger. Their confidentiality is utmost to them and a trust that a good journalist will never betray.
According to the Society of Professional Journalist Ethics Committee Position Papers, "Few ethical issues in journalism are more entangled with the law than the use of anonymous sources. Keep your promise not to identify a source of information, and it's possible to find yourself facing a grand jury, a judge, and a jail cell. On the other hand, break your promise of confidentiality to that source, and it's just possible you might find yourself on the receiving end of a lawsuit." In addition any reporter who exposes a anonymous sources under any circumstance is ruined.
President Trump thinks leakers should be jailed, but so far, unlike the Obama administration, he has not acted on those words. In 2013, it came to light that the Obama administration's justice department, under U.S. Attorney Eric Holder, had named Fox News reporter, James Rosen, a "criminal co-conspirator" under the Espionage Act of 1917 to gain access to his emails and phone records. The Washington Post, in 2013, reported that the Justice Department had monitored reporter Rosen's State Department visits through phone traces, the timing of calls and his emails. The state alleged Rosen received leaks of classified information in 2009 about North Korea.
During Obama's tenure as president, seven Americans working for the U.S. Government, or government contractors with security clearances, faced criminal charges under the Espionage Act of 1917 because of alleged leaks to members of the press or online outlets. The administration said it didn't target journalists, but Rosen proves that's not the whole truth.
Hubbard targeted us, so did Gov. Bentley and others. We have been mocked for using anonymous sources and recently called fake news.
The real fake news almost always comes from corrupt politicians, not a journalist. In our state, the press, in general, serves as stenographers due to corporate pressure to sell advertisements, which many times means not offending anyone with power.
More often, it is the state that is the enemy of the people through corruption and greed. The free press, as envisioned by the founding generation, were the watchers who protected the people from government misdeeds and overreach. So, the next time someone uses the term "fake news" because a journalist uses an anonymous source, remind them what the Continental Congress declared 235 years ago. It is the duty of all persons to report misconduct, frauds or misdemeanors committed by any persons in the services of these states.
That means the press, too.
Opinion | Clorox, anyone?
There is no comprehensive plan on how to hold the upcoming legislative session safely — not even a rudimentary one.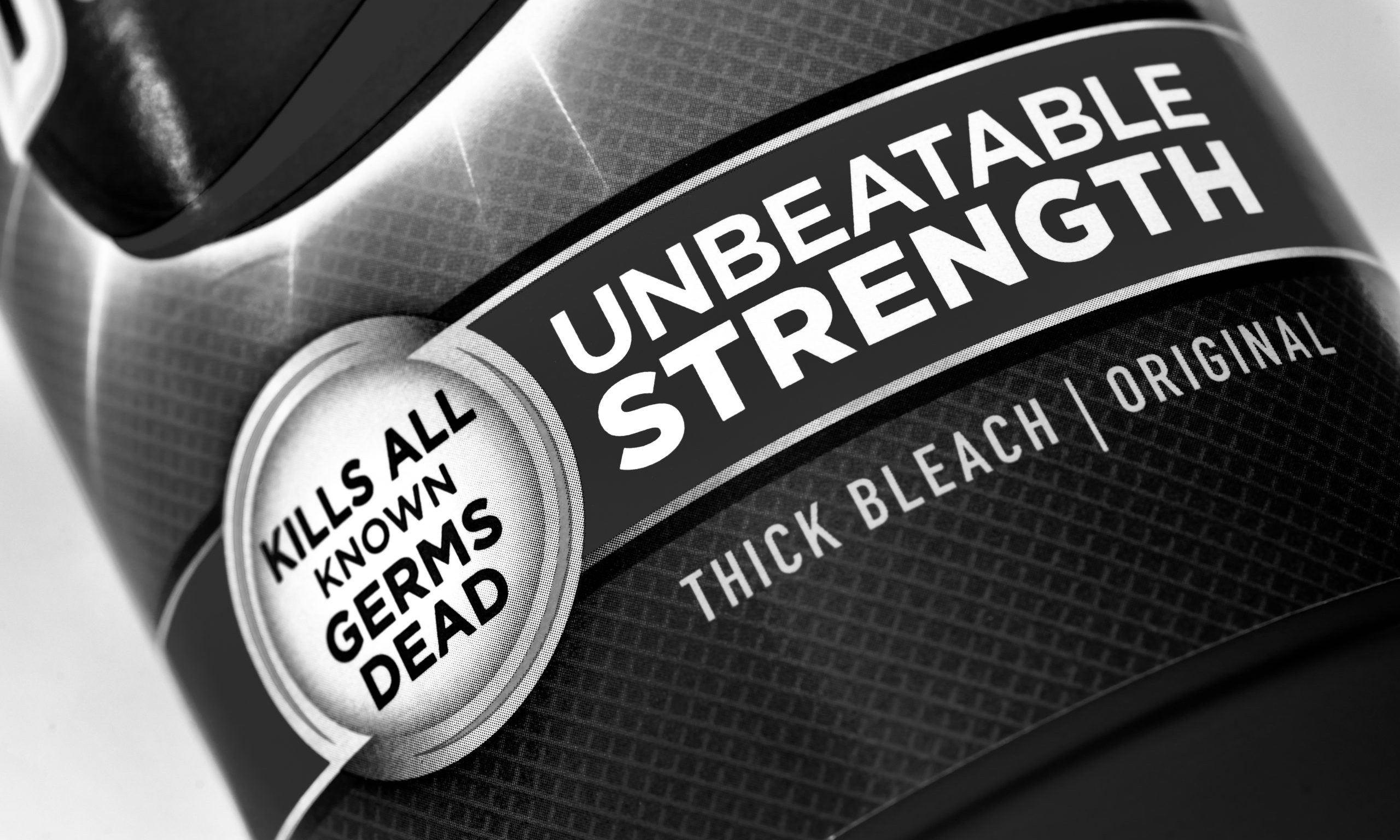 In less than 100 days, the state Legislature will return to Montgomery for the 2021 Legislative Session. As of now, there is no comprehensive plan on how to hold the session safely — not even a rudimentary one.
But perhaps there is a reason to keep the statehouse shuttered as the Legislature seems to have forgotten the governing principles that the nation was built upon, and (hint, hint) it was never a slogan.
One individual at the Statehouse said that there would be a vaccine by February, so why worry about holding Session as usual. Perhaps this individual also believes that a disinfectant cure or a UV light remedy is right around the corner. News flash, as of press time, intravenous Clorox and lightbulb suppositories are still in phase one trials.
Pandemic humor aside, the surprising thing would be if the Legislature actually had a plan at all.
There have been rumors of a plan, even mentions of one, too, but nothing that would allow lawmakers, lobbyists and the public to realistically gather to conduct the peoples' business in a relatively COVID-free environment.
We all want a miracle, but miracles are outside legislative purview, and while prayer is needed at the Statehouse, so is commonsense and a plan.
One plan in consideration is to limit the number of people who can enter the building. That's a bad idea because the public has a right to witness government action and advocate for causes.
At the end of the truncated 2020 session, the Legislature curtailed the number of people in the Statehouse, which violates the law and good government spirit.
Lawmakers come to Montgomery to do the peoples' business — at least that's what they say at campaign events and pancake breakfasts. Of course, they don't really conduct the people's business in Montgomery. That's just a figure of speech.
Legislators represent the people when they are running for office or giving chats at Rotary, but when most — not all — enter the Statehouse, they work for special interests.
Yes, some do care, and all are convinced they are doing a great job, but just like the plan to open the Statehouse safely on Feb. 3, it's sadly an absurd pretense.
The majority of the Legislature consists of Republicans, who used to have a firm sense of what the party represented. While I hate to offend my many friends, the current party couldn't find the most defining principles of traditional governance in our nation if you gave them a GPS and a flashlight.
Let me humbly run down a short list of things that should matter in no particular order.
For the list, I will turn to the 2006 book American Conservatism: An Encyclopedia: "Classical liberalism is the term used to designate the ideology advocating private property, an unhampered market economy, the rule of law, constitutional guarantees of freedom of religion and the press, and international peace based on free trade."
Classical liberalism has nothing to do with modern liberalism and everything to do with our Republic's founding. Classical liberalism underpins the Constitution's foundation, Federalist Papers and the vast majority of the founding generation's ideology, which created our nation's governing structure.
Private property rights are fundamental to what Jefferson called the pursuit of happiness.
And guess what is an individual's most precious piece of property? Their person. Yes, a person's body and mind are an individual's greatest possession. A person's right to live freely with only a minimum amount of government intrusion is essential to happiness. The government's job is not to tell us how to live, rather keep others from harming us, killing us or taking our stuff.
Every year Montgomery seems intent on an ever-expanding agenda to meddle in people's private lives.
Real estate and other property is significant but can't be thoroughly enjoyed if we are dead or in chains designed by the good intentions of the Legislature. Lawmakers are not to be the central planning committee for the soul.
The government should promote a relatively unhampered market economy. Tariffs anyone? Trade wars? No one wins a trade war. Everyone loses. Winning simply means the other side lost more or gives up. It's like a bar fight. Nobody wins it because everyone gets beaten up — but one got it worse.
How about the rule of law? I hear it talked about a lot, but the law must be just for everyone. If the law is applied unequally, is it really the law?
We hear a lot about Second Amendment rights as if that's the big one. But what about freedom of the press? Is that less important? As the nation's second president John Adams said, "Without the pen of Paine, the sword of Washington would have been wielded in vain."
The press is not the enemy of the people. Is there bias? Sometimes. Is there poor reporting? On occasion. But the real enemy are the politicians who defame or attempt to delegitimize the media for not supporting their political agenda. An AR-15 can be coercive but have a free county without a free press in impossible.
Freedom of religion is also paramount to our nation's principles as free people have a right to worship without government interference or mandate. But believe me, some religious leaders would see a government-imposed religion as long as it's the one they like. I often wonder, does religion require a strong man or strong faith? Today it's hard to tell. Like all rights, if you take away the freedom to worship or not, and the whole system of liberty fails.
Last but not least, international peace based on free trade: If a nation is making money by trading with another country, it doesn't have a good reason to bomb it. Likewise, the bounds of capital are generally stronger than political ideology. Money may not make the world go 'round, but a lack of it sure can unleash terrible conflict.
After this exercise in futility, I've decided I'm glad the Legislature doesn't have a plan to open the 2021 session. Why bother? Because the very ideals that genuinely make life, liberty and the pursuit of happiness a reality are the ones at greatest risk of being trampled upon by the Legislature.
Clorox anyone?