Trump dodges question on Moore's views on homosexuality, Muslims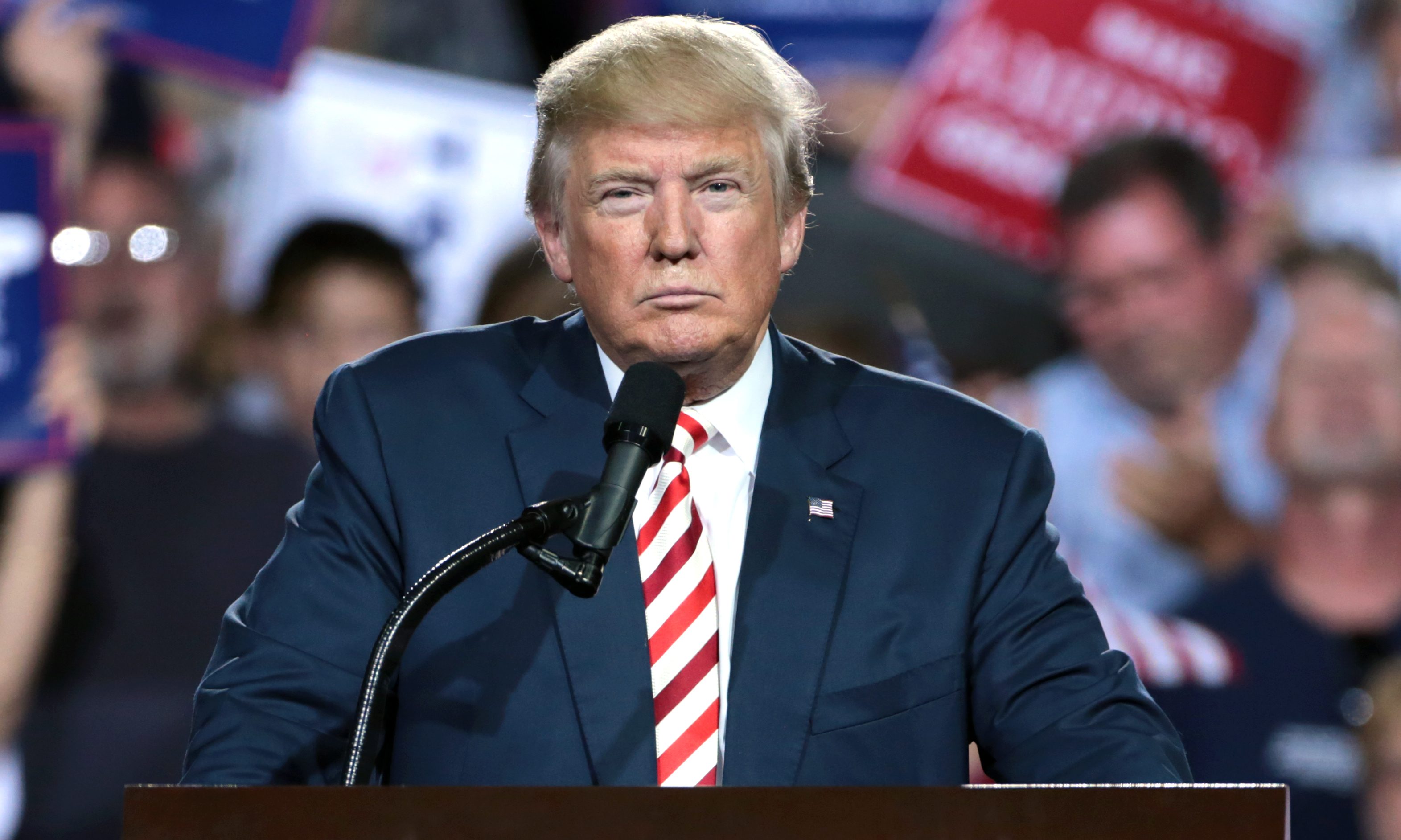 By Samuel Mattison
Alabama Political Reporter
President Donald Trump didn't answer a question about U.S. Senate Candidate Roy Moore's more controversial views at a press conference on Monday.
The president held a surprise press conference at the White House Monday with Senate Majority Leader Mitch McConnell, R-Ky., to tackle some legislation issues.
A reporter asked the president what he thought about Moore's comments on homosexuality and Muslims.
The Republican candidate has commented in the past that homosexuality should be outlawed and said he doesn't think Muslims should serve in Congress.
Trump responded by saying he'll be meeting with Moore next week, and said he'll "report back" then about Moore's views.
The president had previously talked with Moore after his win in September over the phone. Trump-endorsed U.S. Sen. Luther Strange, R-Ala., failed to take the nomination despite having broad support and funding from Super PACs.
Trump's visit to campaign for Strange was overshadowed with a national controversy involving NFL player kneeling during the national anthem, and Trump's endorsement of Strange was highlighted with him saying he "might have made a mistake" in endorsing Strange.
Since then, Trump has lent his support to Moore but hasn't tweeted about the candidate since he won in September.
Earlier in the press conference, McConnell also addressed former White House Senior Advisor Steve Bannon's comments about a "war with the GOP establishment" at a political conference in Washington over the weekend.
McConnell seemed to take a jab at Moore by saying he needed candidates with "broad appeal" and referenced other Religious Right members, such as Christine O'Donnell, who failed to win their Senate races.
Polling by JMC Analytics shows Moore with an eight-point lead over Democratic candidate Doug Jones. While Moore is winning, it isn't as strong a lead as expected.
U.S. Sen. Richard Shelby, R-Ala., defeated Democrat Ron Crumpton by double digits in 2012 by nearly 30 percentage points.
The Senate majority leader has previously said he is concerned about how he could work with Moore if he won the Senate seat.
Bannon campaigned for Moore in September on the eve of the election, and on the night of Moore's win declared victory at his party in Montgomery over the GOP establishment. Trump reportedly was "pissed" about Moore's victory and said he thought Bannon had "one-upped" him, according to CNN.
The seat is important to Trump as he continues to lose allies in the U.S. Senate following his attacks on Twitter.
Most recently, retiring Sen. Bob Corker, R-Tenn., said the White House was an "adult daycare center" and said he thought the president could start World War III. Corker said most of the other senators feel the same way he does, but are afraid to speak against Trump.
Previous detractor U.S. Sen. John McCain, R-Ariz., was the final vote that killed the Senate's attempt to repeal the Affordable Care Act.
White House Chief of Staff John Kelly is reportedly trying to keep the White House together as he fails to contain Trump, according to multiple national outlets.
The president is reportedly upset that his promised agenda, such as repealing the ACA, building a border wall with Mexico and tax reform, have all failed to pass Congress.
Since February, Republican voter's approval of Congress dropped to an all-time low of 16 percent, according to a Gallup poll.
Print this piece