An exciting new era for Birmingham

By Joey Kennedy
Alabama Political Reporter
Here in Birmingham, the excitement continues after Randall Woodfin solidly defeated incumbent Mayor William Bell in the Oct. 3 runoff for mayor.
So beginning Nov. 28, the state's largest city will have that city's youngest mayor in a long, long time. Woodfin, 36, and a lawyer in the city's legal department, ran a magnificent campaign. Bell's campaign was typical Bell – depending on his backers (many, Over-the-Mountain businesspeople) – and it was not very enthusiastic.
Woodfin, however, knocked on doors, and had an army knocking on doors. He was everywhere, every day.
The result is that good timing and good campaigning put Woodfin in at City Hall.
Now, the young mayor has to deliver.
In the wake of the election, I talked with Woodfin, and he's getting pretty much what he expected.
"I'm more slammed than I thought I'd be, but it's OK," Woodfin said. "It's all good. I asked for it."
And then: "I'm very humbled by the responses of voters and residents." Woodfin said Birmingham has a lot of naysayers and "sometimes not a lot of hope. What we wanted to say is we won't participate in that. We'll stay above it."
Stay above it, Woodfin's campaign did. It was not a nasty campaign, though some Bell supporters criticized Woodfin for his leadership on the Birmingham Board of Education. That's fair. The city school system is a mess, going through superintendents almost as fast as our pugs go through their kibble. The school system has many failing schools.
But Birmingham's school system was a mess long before Woodfin was elected four years ago, and it'll continue being a mess long after he's gone. There's only so much one man can do.
What the school board position gave Woodfin was actual experience in governing. Doesn't matter how well or poorly that went, it was experience, and even bad experience can be good experience.
What Woodfin has promised – and he'll be held strictly accountable for that promise – is that the city's finances will be transparent. The mayor's office, City Council offices, city departments – all will publish their accounts online and be readily available to any resident, as they should be and often were not under Bell.
Woodfin made a fantastic start with the team that will lead his transition into office. Retired Alabama Power Co. executive Bobbie Knight will co-chair the transition with former Birmingham-Southern College President Charles Krulak. Knight had an outstanding career at Alabama Power; Krulak saved BSC during some of its darkest hours. The well-respected Ed Fields, Woodfin's campaign manager (and the best bet to be Woodfin's chief of staff), will be transition coordinator.
This is an amazing team.
"I've been at the city for a long time and around a lot of campaigns," Woodfin told me. "Transitions are important. We all have to sit down and say what's in the best interest of the city. That requires communication."
Don't expect like many elected mayors, for Woodfin to simply go in and clean house at City Hall, though some might like him to. He may be young, but he's deliberate, and that's what Birmingham needs at this stage in its redevelopment into one of the nation's top small cities.
"I think we're in a wait-and-see approach," Woodfin said. "It's extremely important we assess personnel. We have to be in a space where we don't lock ourselves into anything and leave things open."
Woodfin said each department's personnel and leadership will be assessed, and his team will make sure the right people are in place to provide the right services to city residents.
"Let me say this, too," Woodfin offered. "The mayor (Bell) has good people working for him. Campaign dollars aren't my money. Taxpayer dollars aren't my money. I think this is a really important point. I'm telling you this is my style."
Woodfin said he's not worried about pushback from the City Council, either.
"I think they're excited and looking forward to working with me," Woodfin said. "I'm excited to be working with them. We represent the same people. The issues in their districts are my issues. The issues in the city are their issues."
So, Birmingham prepares for an important transition, one that can build on the momentum gained under William Bell.
Birmingham is better today than it was more than seven years ago when Bell first took office. But it can be better, still, and it's up to Woodfin to take Birmingham there.
Joey Kennedy, a Pulitzer Prize winner and Birmingham resident, writes a column every week for Alabama Political Reporter. Email: [email protected]
Opinion | What in the world are people thinking?
"Some of us don't take the virus seriously. Until it directly impacts us. And then we speak with regret."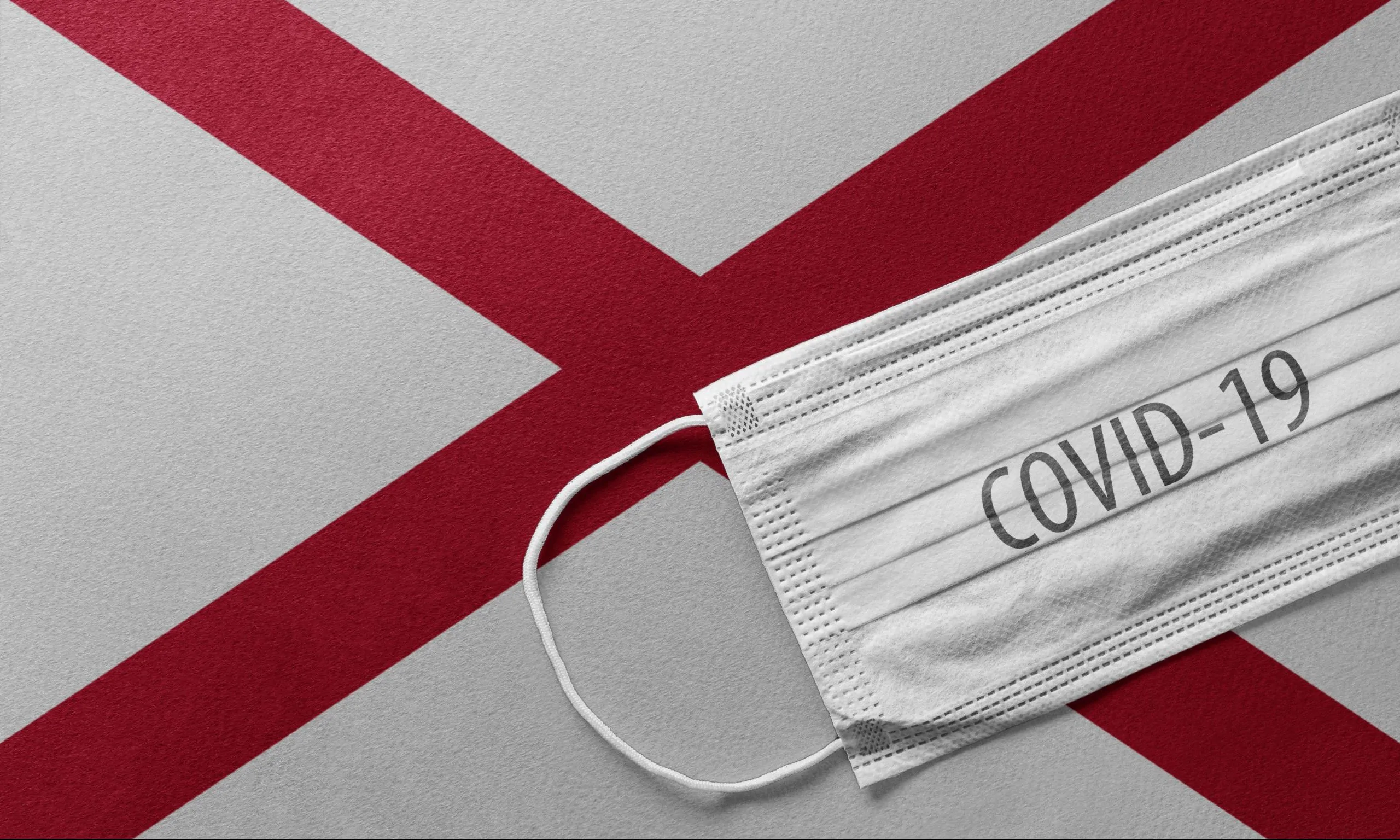 Here some of us are, waiting fearfully for the Thanksgiving surge of the coronavirus. Hospitals are full. New cases are setting records. Deaths are soaring. And then, Christmas is coming. What a holiday season, right? But it's our own fault. We're impatient. Some of us don't even take the virus seriously. Until it directly impacts us or a family member or a friend. And then we speak with regret.
I'd rather regret a disturbed holiday season than regret losing my wife, who has underlying health conditions that could make a bout with COVID-19 deadly.
I was on the Next Door website the other day, and I saw somebody asking for recommendations for a personal chef who can cook a Christmas dinner. At her home. For her family and 10 to 12 other couples. That's more than 20 people, gathering inside a home, at dinner, on Christmas.
Don't do it, I wanted to respond. But I didn't. If that person wanting a Christmas dinner is planning a meal for two dozen people, a suggestion that she postpone wasn't going to do anything but make her angry.
I get plenty of pushback already because I always wear a mask outside my home or car, or when I'm at a drive-through, or when I meet a delivery person at my porch. I hear from readers who, after one of my columns warning of the consequences of letting down our guard during the pandemic, tell me I shouldn't be afraid of a virus that the vast majority of people recover from.
Yeah, that's true. And it's also true that the virus kills at higher rates than the flu or many other diseases. Yeah, no need to be afraid. Unless it's you who brings the disease into an environment where at-risk persons live. Or unless it's your wife or mom or dad or brother or sister or good friend or another relative that gets sick. And dies.
I have a close friend who is about to enter her fifth semester of nursing school, and she's already told me, with resignation, that she expects that she'll get COVID at some point. And she'll be in line for an early vaccine.
Why are we so impatient that we cannot bear to postpone big Thanksgiving Day lunches or Christmas night dinners? What is it about us that we refuse to look ahead, knowing that if we do contract the virus, we could beat it and still have chronic health problems that dog us for the rest of our lives?
Why aren't we more afraid? So afraid that we don't look at wearing a mask as giving up some constitutional right, even as we wear shirts and pants and shoes every day?
As of this writing, the virus had claimed more than 271,000 lives in the United States. It has killed more than 3,630 in Alabama. In the state's largest population area, Jefferson County, more than 500 people have died.
Does that matter to the great majority of people? You wouldn't think so by looking at how our national and state leaders are handling things.
Children tend to recover quickly from the virus; well, at least those who it doesn't kill. But pushing to keep schools open during a huge surge without the proper PPE, social distancing, and safety measures in place, isn't going to protect the teachers, janitors, school nurses, and administrators who have to be there with those kids.
Yeah, I miss going out to eat, watching UAB play basketball, visiting with friends, and going to a play or movie. But I don't miss them enough to give in to my wishes because I'm just tired of the pandemic.
Holding classes on Zoom is exhausting. Attending classes on Zoom isn't the best way to learn.
But you can't learn anything if you're dead or, even worse, you get the disease and kill somebody else because you're careless.
A personal chef for 10 to 12 couples at a Christmas dinner? What in the world are people thinking?