Alabama's Silver Haired Legislature

INSIDE THE STATEHOUSE
By Steve Flowers
With all the changes and uncertainty surrounding Alabama government in recent months, including political appointments, high level resignations, special elections, runoff elections and a host of new candidates tossing their names into the 2018 election circus, Alabamians might be relieved to know one thing remains steady and solid and many may never have heard of it – Alabama's Silver Haired Legislature is one of Alabama's crown jewels.
This illustrious and distinguished array of Alabama's senior leaders will convene in Montgomery next week. This elected body of 105 members will meet to discuss issues related to seniors but in some cases, they may have positive impacts on the State in general.
Alabama's Silver Haired Legislature has met now for 24-years. They have had a significant impact on Alabama Public Policy.
The idea of a body to represent seniors has been around the nation since 1973. Most states now have a Silver Haired Legislature. The idea of a senior legislative institution was created to educate older Americans about issues of local, state, and national concern.
The purpose is to ensure that all 105 legislative districts have a senior legislator to mirror and provide some liaison with our 105 regular state legislators, assist them, and keep them apprised of senior issues that affect their constituents.
The Silver legislators serve as conduits between the state's area agencies on aging, Senior Centers, nutritional centers and generally being the eyes and ears of seniors related to finances, education, recreation, health and wellness.
Unlike the regular legislature, the Silver Hairs body is unicameral and nonpartisan. They are from all parts of the state. The age requirement is that one must be over age 60.
They pass resolutions, not bills. Their nonpartisanship makes for a much more effective and harmonious legislative session than our regular legislature.
Many of these senior legislators have historically been an extremely experienced collection of retired state employees, educators, business people, judges, former legislators, mayors, and public servants. Many have been involved with governance at all levels.
Alabama is an aging state. By 2030, those age 60 and above will represent 27 percent of Alabama's population. It is often overlooked, but this age shift is evolving. Currently it is estimated that nearly 20 percent of Alabama's population is over 60. The fastest growing segment of our state's population is our folks 70-85. Projections are at the next census one of every five Alabamians will be over 65. Therefore, it is apropos that we have a senior legislature of over 60 year olds looking after their interests.
They were at the forefront and subsequently were the reason that an Elder Abuse Statue was passed in the state. They were the first to address the issue of texting and driving. Legislation came out of that resolution. They have impacted the Medicaid budgeting problems and nursing home enhancements and regulations. They were the first to bring attention to the predatory payday lending business. They brought about public transportation for senior citizens who live in rural areas and small municipalities. They have sought assistance to better fund all Department of Senior Services.
Their current leadership is stellar. The Speaker of the House is Steve Griffin of Tuscaloosa. Winston Griggs of Headland is Speaker Pro Tem. Gayle Boswell of Wetumpka is Secretary. Sandra Harris of Alexander City is treasurer. Other leaders who serve on the board and are legislative leaders are Mary Jo Martin of Demopolis, Dean McCormack of Tuscumbia, Warner Floyd of Montgomery, Homer Homan of Brundidge, Selena Daniel of Opelika, Carol Oden of Vinemont and Ann Holman of Dothan.
While much of the focus is on the younger generation, it will be those that have helped build the state who are quietly listening to the issues and helping plan the trajectory of state programs and politics who may actually have the loudest input at the ballot box and in helping shape the legislation that ensures that Alabama remembers the needs of its seniors along with all of its citizens.
See you next week.
Steve Flowers is Alabama's leading political columnist. His weekly column appears in over 60 Alabama newspapers. He served 16 years in the state legislature. Steve may be reached at www.steveflowers.us.
Opinion | The blackest Black Friday ever
"The coming weeks are going to be difficult, no doubt about that."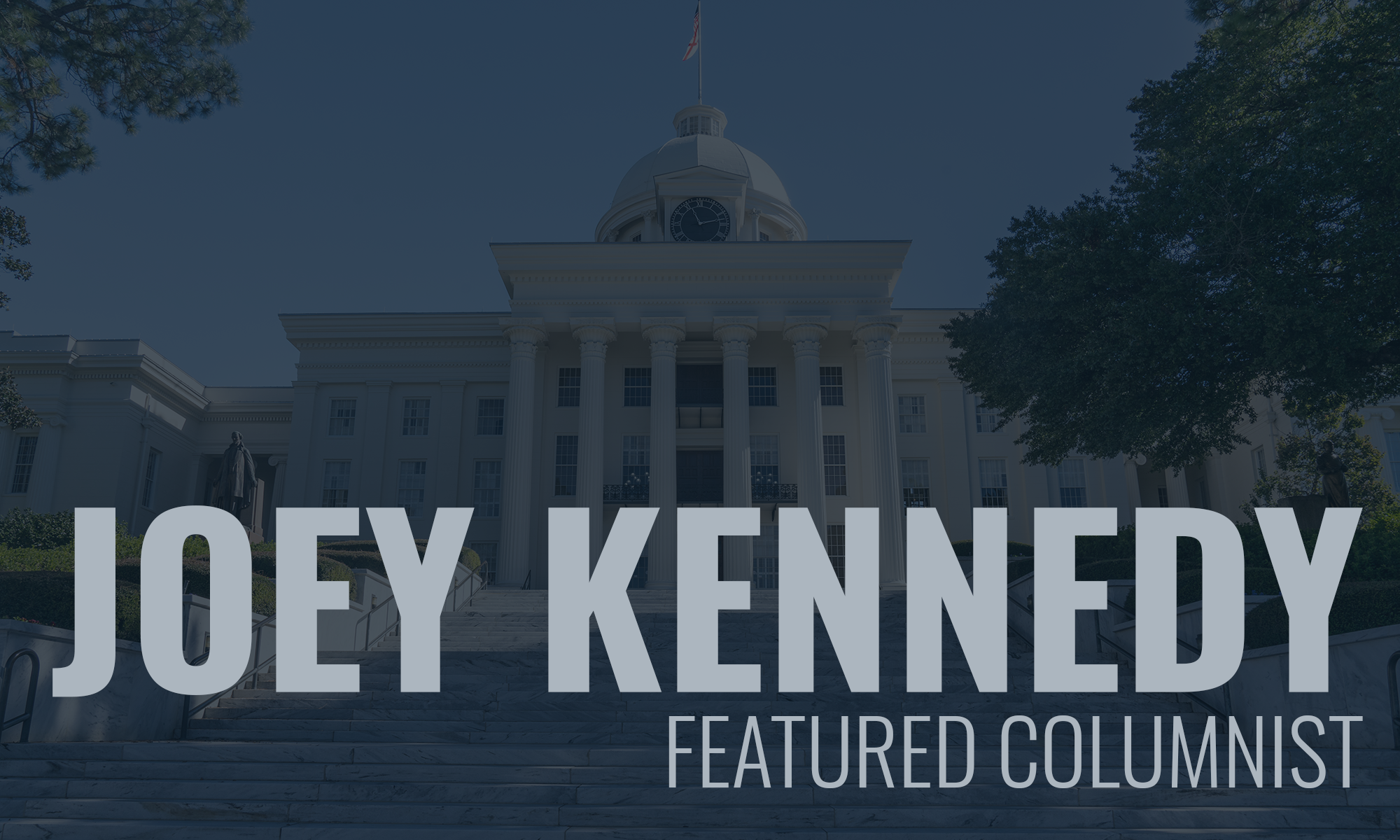 Thursday was Thanksgiving, and it's understandable that many people didn't have a lot to be thankful for. More than 260,000 people are dead because of the COVID-19 pandemic that Donald Trump simply ignored. Around 3 million people have been infected, with many of those suffering lifelong health complications from the virus.
A first Thanksgiving without loved ones. A first Christmas without loved ones bearing down.
Millions of people lost their jobs because of the pandemic. Hundreds of thousands are in danger of being evicted from their homes. Many don't have water or power or heat as the winter settles in.
Thanksgiving? Really?
Except …
Yes, there are many things to be thankful for. Our families, if we have them. Our friends, and we all have them. Our animals, and many of us have them.
We can be thankful that the long, horrible tenure of Donald Trump is nearly over. It's the end of an error.
We can hope that racism will be wrong again. That homophobia, misogyny, xenophobia, and cruelty will fall from the everyday ordinary to the awful extraordinary. Kids in cages, separated from their parents, no more. Chaos in government simply an anomaly at last.
We can hope. That alone is something to be thankful for.
The year 2020 has been a hot mess. Masks, social distancing, hand washing and sanitizing are the norm now. They may be forever.
We should be thankful that COVID-19 vaccines are on the horizon. But that's a strange thankfulness, and we cherish a vaccine for a disease that didn't have to spread as far and wide as it did. It was mismanaged as badly as a crisis can be mismanaged.
There still are people out there who refuse to wear masks or who believe the virus is a hoax. A doctor described people she was caring for who were dying, and all the time denying the virus existed, even to their last breaths.
That's certainly nothing to be thankful for.
Our health care workers, those on the front lines, deserve our thanks and our love. As do grocery store workers, first responders, teachers, and delivery people. Heroes work there.
I'm personally thankful for my wife of 41 years. My daughters in San Diego. My friends here and elsewhere. My pugs and other dogs and animals. I've got plenty to be thankful for, when we pare life down and don't expect so much.
The coming weeks are going to be difficult, no doubt about that.
Too many people traveled this Thanksgiving, and there's going to be a price to pay. Too many people are making plans for Christmas, and there's going to be a price to pay. Too many people are planning New Year's Eve celebrations, and there's going to be a price to pay.
Oh, I'll have some champagne and stay up until midnight on New Year's Eve, if only to witness that this damn year doesn't hang around for one second longer than is allowed.
Perhaps we can see a light at the end of this 2020 tunnel. Maybe by spring, we'll all be vaccinated, and this pandemic will be at the beginning of its end.
But if 2020 has taught us anything, it's that we can't count on, yes, anything.
This is Black Friday. The blackest Black Friday ever. Be careful out there. Wash your hands and wear a mask. Take care of each other. Believe in science. Don't trust a reality show president who, fortunately, finally has been fired.
Do your best to do your best. Let's have a new year that at least promises hope.
Dig deep and find what you're thankful for. Then hug it close with all your might.