Alabama's Silver Haired Legislature

INSIDE THE STATEHOUSE
By Steve Flowers
With all the changes and uncertainty surrounding Alabama government in recent months, including political appointments, high level resignations, special elections, runoff elections and a host of new candidates tossing their names into the 2018 election circus, Alabamians might be relieved to know one thing remains steady and solid and many may never have heard of it – Alabama's Silver Haired Legislature is one of Alabama's crown jewels.
This illustrious and distinguished array of Alabama's senior leaders will convene in Montgomery next week. This elected body of 105 members will meet to discuss issues related to seniors but in some cases, they may have positive impacts on the State in general.
Alabama's Silver Haired Legislature has met now for 24-years. They have had a significant impact on Alabama Public Policy.
The idea of a body to represent seniors has been around the nation since 1973. Most states now have a Silver Haired Legislature. The idea of a senior legislative institution was created to educate older Americans about issues of local, state, and national concern.
The purpose is to ensure that all 105 legislative districts have a senior legislator to mirror and provide some liaison with our 105 regular state legislators, assist them, and keep them apprised of senior issues that affect their constituents.
The Silver legislators serve as conduits between the state's area agencies on aging, Senior Centers, nutritional centers and generally being the eyes and ears of seniors related to finances, education, recreation, health and wellness.
Unlike the regular legislature, the Silver Hairs body is unicameral and nonpartisan. They are from all parts of the state. The age requirement is that one must be over age 60.
They pass resolutions, not bills. Their nonpartisanship makes for a much more effective and harmonious legislative session than our regular legislature.
Many of these senior legislators have historically been an extremely experienced collection of retired state employees, educators, business people, judges, former legislators, mayors, and public servants. Many have been involved with governance at all levels.
Alabama is an aging state. By 2030, those age 60 and above will represent 27 percent of Alabama's population. It is often overlooked, but this age shift is evolving. Currently it is estimated that nearly 20 percent of Alabama's population is over 60. The fastest growing segment of our state's population is our folks 70-85. Projections are at the next census one of every five Alabamians will be over 65. Therefore, it is apropos that we have a senior legislature of over 60 year olds looking after their interests.
They were at the forefront and subsequently were the reason that an Elder Abuse Statue was passed in the state. They were the first to address the issue of texting and driving. Legislation came out of that resolution. They have impacted the Medicaid budgeting problems and nursing home enhancements and regulations. They were the first to bring attention to the predatory payday lending business. They brought about public transportation for senior citizens who live in rural areas and small municipalities. They have sought assistance to better fund all Department of Senior Services.
Their current leadership is stellar. The Speaker of the House is Steve Griffin of Tuscaloosa. Winston Griggs of Headland is Speaker Pro Tem. Gayle Boswell of Wetumpka is Secretary. Sandra Harris of Alexander City is treasurer. Other leaders who serve on the board and are legislative leaders are Mary Jo Martin of Demopolis, Dean McCormack of Tuscumbia, Warner Floyd of Montgomery, Homer Homan of Brundidge, Selena Daniel of Opelika, Carol Oden of Vinemont and Ann Holman of Dothan.
While much of the focus is on the younger generation, it will be those that have helped build the state who are quietly listening to the issues and helping plan the trajectory of state programs and politics who may actually have the loudest input at the ballot box and in helping shape the legislation that ensures that Alabama remembers the needs of its seniors along with all of its citizens.
See you next week.
Steve Flowers is Alabama's leading political columnist. His weekly column appears in over 60 Alabama newspapers. He served 16 years in the state legislature. Steve may be reached at www.steveflowers.us.
Print this piece
Opinion | Instead of fixing a school for military kids, how about just fixing the schools for all kids?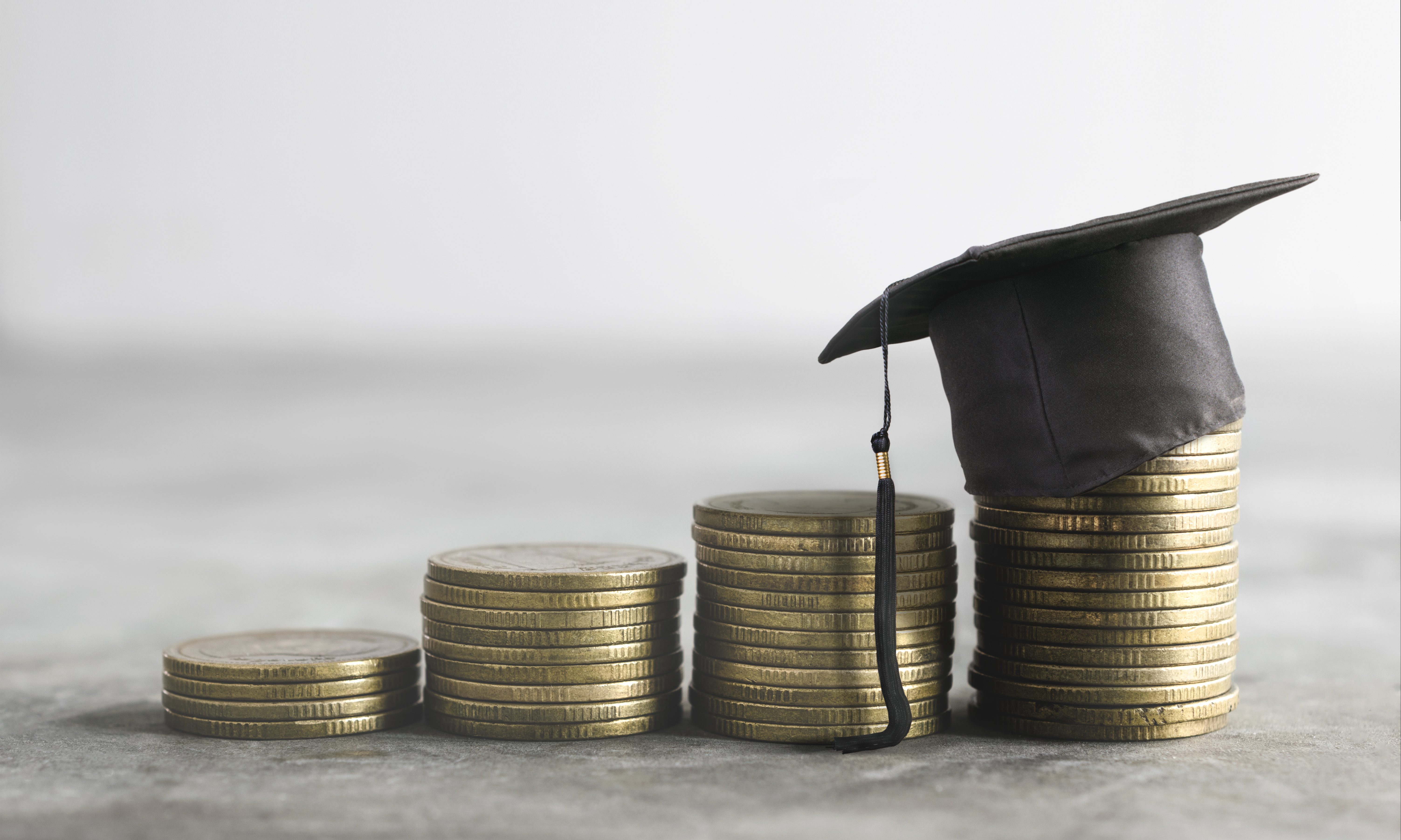 The education of police officers' kids isn't worth any extra effort. 
Same for the kids of nurses and firefighters. Ditto for the kids of preachers and social workers. 
No, in the eyes of the Republican-led Alabama Legislature, the children of this state get what they get and lawmakers aren't going to go out of their way to make sure any of them get a particularly good public education. 
Except, that is, for the kids of active duty military members stationed at bases in this state. 
They matter more. 
So much so that the Alabama Senate last week passed a bill that would create a special school to serve those kids — and only those kids. To provide those kids — and only those kids — with a quality education. 
An education better than the one available right now to the thousands of children who attend troubled school systems, such as the one in Montgomery. 
The charter school bill pushed by Sen. Will Barfoot at the request of Lt. Gov. Will Ainsworth carves out a narrow exception in the Alabama Charter School law, and it gives the right to start a charter school located at or near a military base — a school that will be populated almost exclusively (and in some cases, absolutely exclusively) by the kids of military members. 
The explanation for this bill from Barfoot was surprisingly straightforward. On Tuesday, Ainsworth's office sent information packets around to House members to explain the necessity of the bill. 
In each case, the explanation was essentially this: the Maxwell Air Force Base folks don't like the schools in Montgomery and it's costing the state additional federal dollars because top-level personnel and programs don't want to be in Montgomery. 
And in what has to be the most Alabama response to a public education problem, the solution our lawmakers came up with was to suck millions of dollars out of the budget of the State Education Department budget and hundreds of thousands out of the budget of a struggling district and use it to build a special school that will provide a better level of education to a small group of kids simply because it might generate more federal tax dollars. 
And because having your name attached to a bill that supposedly aids the military looks good, so long as no one thinks about it too hard. 
But in the meantime, as this special school is being built, the hardworking, good people of Montgomery — some of them veterans and Reservists themselves — are left with a school district that is so recognizably bad that the Legislature is about to build a special school to accommodate these kids. 
Seriously, wrap your head around that. 
Look, this will come as a shock to many people, but I like Will Ainsworth. While we disagree on many, many things, I think he's a genuine person who believes he's helping people. 
The problem is that he is too often surrounded by conservatives who think every issue can be solved with a bumper sticker slogan and screaming "free market!" And who too often worry too much about the political optics and too little about the real life effects. 
And Montgomery Public Schools is as real life as it gets.
Right now, there are nearly 30,000 kids in that system. And they need some real, actual help — not the window dressing, money pit BS they've been handed so far through LEAD Academy and the other destined-for-doom charters. And they sure as hell don't need a special charter for military kids to remind them that the school system they attend isn't good enough for the out-of-towners. 
Stop with the facade and fix the school system. 
You people literally have the power and the money to do this. Given the rollbacks of tenure laws and the passage of charter school laws and the Accountability Act, there is nothing that can't be done. 
Listen to your colleagues on the other side, who took tours recently of charter schools in other states — charters that work with underprivileged students and that have remarkable success rates. Hell, visit those charters yourself. Or, even better, visit some states that have high performing public schools in high poverty areas, and steal their ideas. 
But the one thing you cannot do is leave children behind. Whatever your solution, it cannot exclude some segment of the population. It cannot sacrifice this many to save that many. 
That sort of illogical thinking is what landed Montgomery — and many other areas of the state — in their current predicaments. Carving out narrow pathways for a handful of students has never, ever worked. 
Let's stop trying it.
Print this piece