By Josh Moon
Alabama Political Reporter
It was all just a show.
I think that deep down most everyone knew this about Roy Moore — that his entire persona was nothing more than a contrived act. A ruse. A way to tweak his ego and bring easy money to his doorstep.
He's not the tough Christian soldier. He's not a cowboy. He's not a pistol-toting, leather vest-wearing warrior.
In reality, Roy Moore is just another politician.
One desperately trying to weasel his way into an office that he doesn't deserve and damn sure hasn't earned.
Maybe you've noticed that Moore has been mysteriously absent from your TVs, radios and newspapers. That's because he's essentially gone into a conservative bunker, attending mostly closed, invite-only events at which the questions and crowd are vetted beforehand.
Because Moore knows the reality: His own words are killing him.
We are at the beginning of a shift in America — you could see evidence of this in Tuesday night's election results — away from the hatred and bigotry that has so thoroughly embarrassed this country globally and towards a more rational, respectful government. The majority of voters have seen the effect of hate and bigotry on the country, and they don't like it.
Even in Alabama, the reddest of the red states and the Trumpiest of the Trump states, you can sense this shift. When else would a Doug Jones have a prayer in a statewide election against a Roy Moore?
Don't get me wrong, it is a prayer. There are still quite a few people in Alabama who will overlook anything a Republican says or does and vote against a Democrat. But the overwhelming majority of voters know it's not OK for politicians to declare that Muslims are unfit to serve in Congress or to openly defy the Constitution, the U.S. Supreme Court and their oaths of office.
Moore has done and said all of that. He's bragged about it. It's what made that phony image believable to so many — here was a judge willing to risk his job to keep the Ten Commandments in the courthouse lobby. A real fighter.  
In the recent past, moderate Republican voters have chosen to overlook such radical views, focusing instead on economic policy or other social issues to justify their vote.
But in the current climate, where it's easy to see the damage that can result from the sort of hatred and bigotry that Moore spews, where close friends and family members are turning on each other over support for these views, it's hard to justify voting for such a candidate.    
And that's why it's going on two weeks since you've seen Moore — surely the longest stretch in his political life.
Because inside that campaign, they sense trouble.
Every time Moore steps in front of a camera and proclaims that homosexuality is a crime or that public school is indoctrination or that it's OK to disobey laws if you disagree with them, one more GOP voter decides to do something else on Dec. 12.
Which is why the gun-toting, leather vest-wearing, horse-riding hero of the handmaids has turned into a plain ol' political coward, refusing now to debate his challenger, Doug Jones. On any platform. No matter who approaches and asks.
And so, the gameplan here is easy to see: Moore is hoping that he can hide away for the next month and that you'll forget who he is and what he's said. Hoping you'll send him and his hatefulness to D.C. to embarrass us all on a national stage.
Don't do it.
This is all just a show for Roy Moore. It's real life for the rest of us.
Opinion | The blackest Black Friday ever
"The coming weeks are going to be difficult, no doubt about that."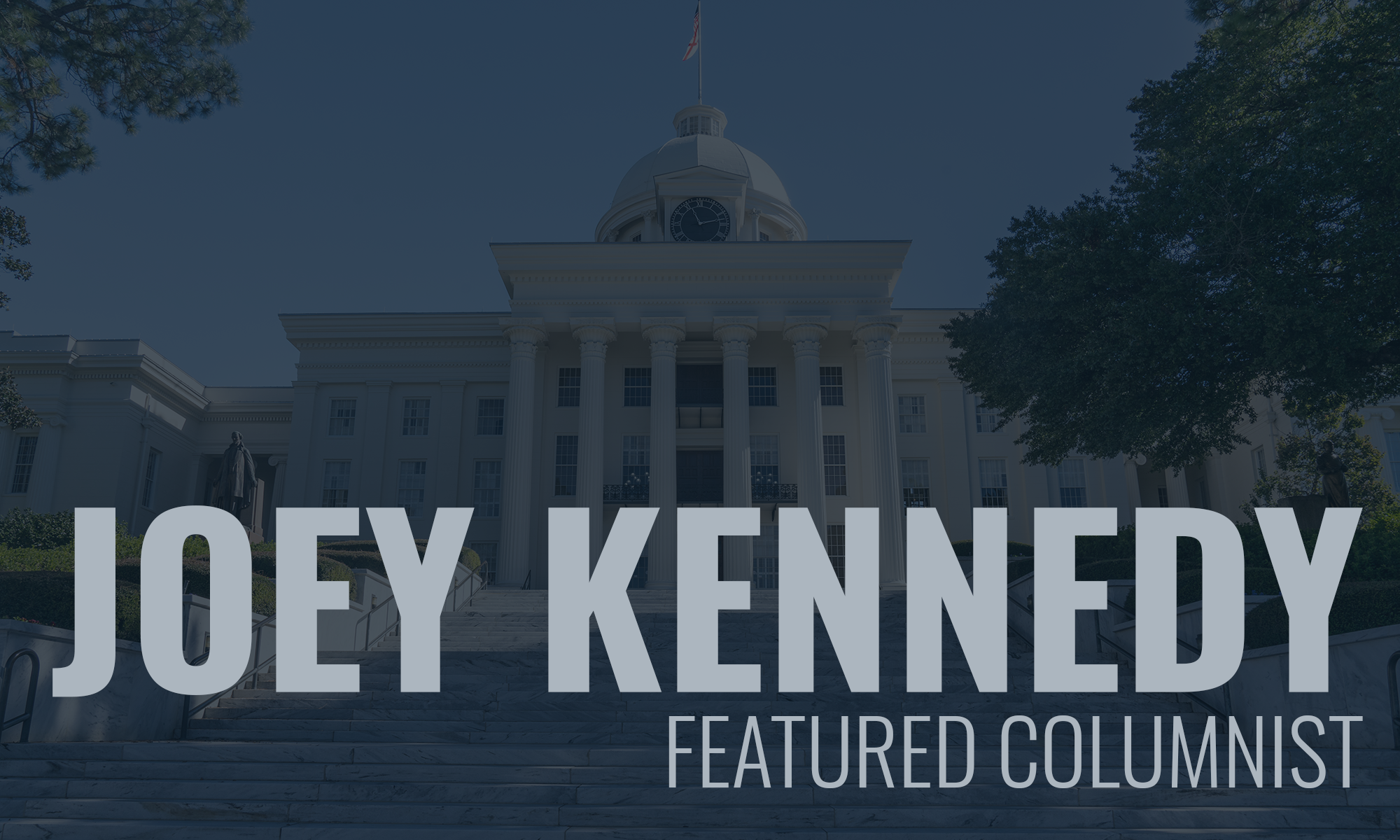 Thursday was Thanksgiving, and it's understandable that many people didn't have a lot to be thankful for. More than 260,000 people are dead because of the COVID-19 pandemic that Donald Trump simply ignored. Around 3 million people have been infected, with many of those suffering lifelong health complications from the virus.
A first Thanksgiving without loved ones. A first Christmas without loved ones bearing down.
Millions of people lost their jobs because of the pandemic. Hundreds of thousands are in danger of being evicted from their homes. Many don't have water or power or heat as the winter settles in.
Thanksgiving? Really?
Except …
Yes, there are many things to be thankful for. Our families, if we have them. Our friends, and we all have them. Our animals, and many of us have them.
We can be thankful that the long, horrible tenure of Donald Trump is nearly over. It's the end of an error.
We can hope that racism will be wrong again. That homophobia, misogyny, xenophobia, and cruelty will fall from the everyday ordinary to the awful extraordinary. Kids in cages, separated from their parents, no more. Chaos in government simply an anomaly at last.
We can hope. That alone is something to be thankful for.
The year 2020 has been a hot mess. Masks, social distancing, hand washing and sanitizing are the norm now. They may be forever.
We should be thankful that COVID-19 vaccines are on the horizon. But that's a strange thankfulness, and we cherish a vaccine for a disease that didn't have to spread as far and wide as it did. It was mismanaged as badly as a crisis can be mismanaged.
There still are people out there who refuse to wear masks or who believe the virus is a hoax. A doctor described people she was caring for who were dying, and all the time denying the virus existed, even to their last breaths.
That's certainly nothing to be thankful for.
Our health care workers, those on the front lines, deserve our thanks and our love. As do grocery store workers, first responders, teachers, and delivery people. Heroes work there.
I'm personally thankful for my wife of 41 years. My daughters in San Diego. My friends here and elsewhere. My pugs and other dogs and animals. I've got plenty to be thankful for, when we pare life down and don't expect so much.
The coming weeks are going to be difficult, no doubt about that.
Too many people traveled this Thanksgiving, and there's going to be a price to pay. Too many people are making plans for Christmas, and there's going to be a price to pay. Too many people are planning New Year's Eve celebrations, and there's going to be a price to pay.
Oh, I'll have some champagne and stay up until midnight on New Year's Eve, if only to witness that this damn year doesn't hang around for one second longer than is allowed.
Perhaps we can see a light at the end of this 2020 tunnel. Maybe by spring, we'll all be vaccinated, and this pandemic will be at the beginning of its end.
But if 2020 has taught us anything, it's that we can't count on, yes, anything.
This is Black Friday. The blackest Black Friday ever. Be careful out there. Wash your hands and wear a mask. Take care of each other. Believe in science. Don't trust a reality show president who, fortunately, finally has been fired.
Do your best to do your best. Let's have a new year that at least promises hope.
Dig deep and find what you're thankful for. Then hug it close with all your might.