By Josh Moon
Alabama Political Reporter
It was all just a show.
I think that deep down most everyone knew this about Roy Moore — that his entire persona was nothing more than a contrived act. A ruse. A way to tweak his ego and bring easy money to his doorstep.
He's not the tough Christian soldier. He's not a cowboy. He's not a pistol-toting, leather vest-wearing warrior.
In reality, Roy Moore is just another politician.
One desperately trying to weasel his way into an office that he doesn't deserve and damn sure hasn't earned.
Maybe you've noticed that Moore has been mysteriously absent from your TVs, radios and newspapers. That's because he's essentially gone into a conservative bunker, attending mostly closed, invite-only events at which the questions and crowd are vetted beforehand.
Because Moore knows the reality: His own words are killing him.
We are at the beginning of a shift in America — you could see evidence of this in Tuesday night's election results — away from the hatred and bigotry that has so thoroughly embarrassed this country globally and towards a more rational, respectful government. The majority of voters have seen the effect of hate and bigotry on the country, and they don't like it.
Even in Alabama, the reddest of the red states and the Trumpiest of the Trump states, you can sense this shift. When else would a Doug Jones have a prayer in a statewide election against a Roy Moore?
Don't get me wrong, it is a prayer. There are still quite a few people in Alabama who will overlook anything a Republican says or does and vote against a Democrat. But the overwhelming majority of voters know it's not OK for politicians to declare that Muslims are unfit to serve in Congress or to openly defy the Constitution, the U.S. Supreme Court and their oaths of office.
Moore has done and said all of that. He's bragged about it. It's what made that phony image believable to so many — here was a judge willing to risk his job to keep the Ten Commandments in the courthouse lobby. A real fighter.  
In the recent past, moderate Republican voters have chosen to overlook such radical views, focusing instead on economic policy or other social issues to justify their vote.
But in the current climate, where it's easy to see the damage that can result from the sort of hatred and bigotry that Moore spews, where close friends and family members are turning on each other over support for these views, it's hard to justify voting for such a candidate.    
And that's why it's going on two weeks since you've seen Moore — surely the longest stretch in his political life.
Because inside that campaign, they sense trouble.
Every time Moore steps in front of a camera and proclaims that homosexuality is a crime or that public school is indoctrination or that it's OK to disobey laws if you disagree with them, one more GOP voter decides to do something else on Dec. 12.
Which is why the gun-toting, leather vest-wearing, horse-riding hero of the handmaids has turned into a plain ol' political coward, refusing now to debate his challenger, Doug Jones. On any platform. No matter who approaches and asks.
And so, the gameplan here is easy to see: Moore is hoping that he can hide away for the next month and that you'll forget who he is and what he's said. Hoping you'll send him and his hatefulness to D.C. to embarrass us all on a national stage.
Don't do it.
This is all just a show for Roy Moore. It's real life for the rest of us.
Opinion | A little of this, a little of that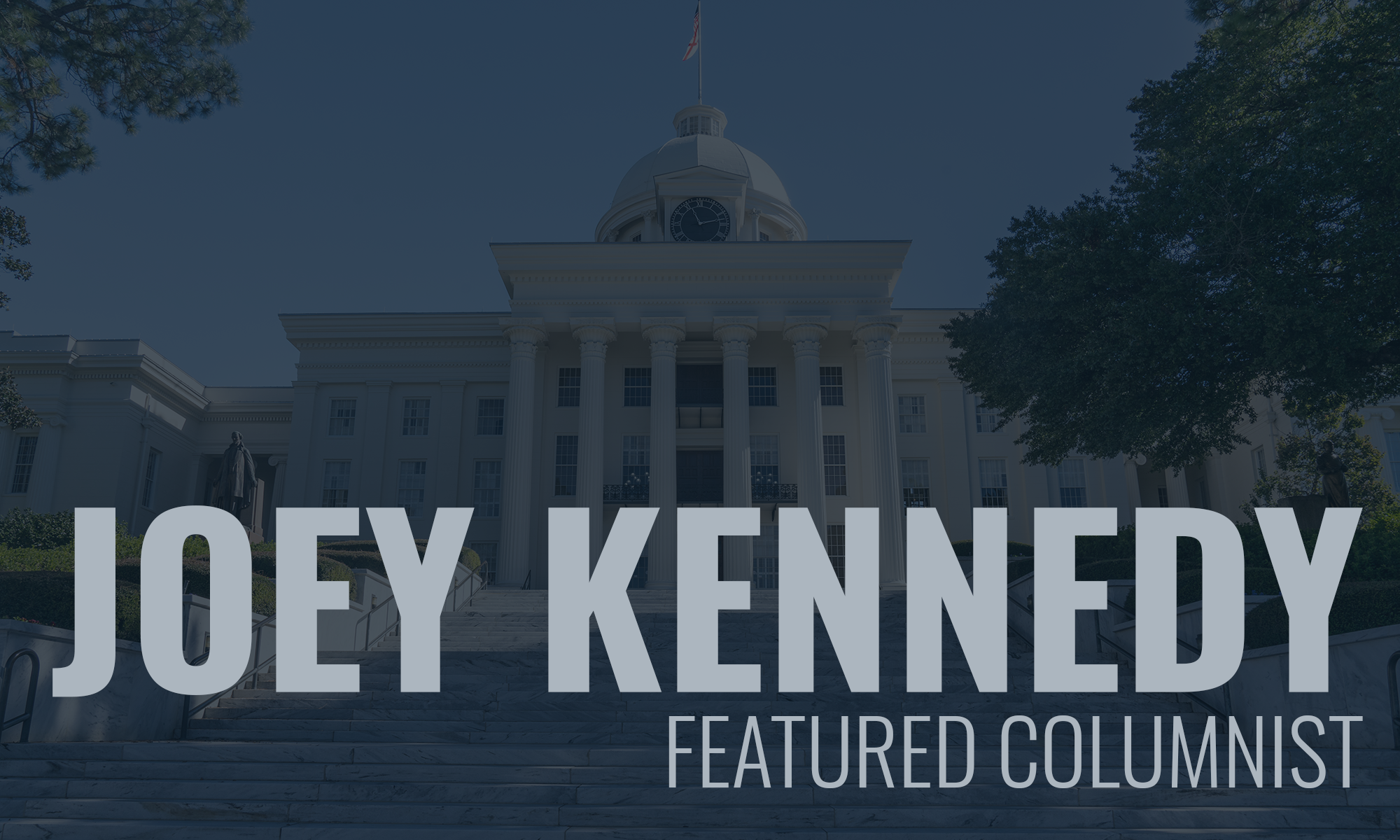 This week, a little gumbo for your bowl. There's a lot going on out there, even as Alabama reached a grim milestone. This week, the state's confirmed COVID-19 cases crossed 100,000, with deaths rising to 1,821.
Sadly, since I wrote that sentence Thursday, it's likely we now have more than 101,000 cases and even more deaths.
This is not just going away, and the horrible way the Trump administration and mostly Republican governors have managed the pandemic is only making it worse.
Still, the Southeastern Conference claims it'll put on a football season. One SEC coach (not in Alabama) referred to the coronavirus as just a "cold."
And then there's this: The Centers for Disease Control and Prevention reported that more than 200,000 more Americans died since March than died during the same period last year.
Football? Seriously?
Over the years, David G. Bronner, the highly successful CEO of the Retirement Systems of Alabama, has rarely shied away from controversy. In this month's issue of The Advisor, the newsletter of the RSA, Bronner goes directly after Donald Trump and his management style.
"We are slightly past halfway of 2020 and to be honest, it feels like a decade of problems thrown at the world in a mere six months," writes Bronner in his monthly column. "Unfortunately, our president enjoys conflict and turmoil over progress and a United America.
"I have known President Trump for over 25 years. We have played golf twice, and sat beside each other during numerous public and private events – the Miss Universe pageant and the Elevated Acre Park dedication in New York City. Our relationship cooled when he built Trump Towers with illegal immigrants from Poland and abused contractors in the process.
"Take his unusual management style, add to it the world's first pandemic in our lifetime, toss in legal protests (don't forget that is how women got to vote), some taken over by rioters – and here comes hurricane season."
Bronner warns that the state's $17 billion tourism industry could be cut 50 percent to 75 percent "if a solution to COVID-19 is not found."
Here's some other Bronner predictions:
"This recession will likely be worse than the recession of 2008-09 [the Great Recession.
"U.S. Gross National Product in 2019 was +2.3%, 2020 will likely be -6% to -7%.
"Housing, banking (financial), manufacturing will be harmed, but services (hotels, sports, malls, higher education, tourism) will be critically wounded."
The good news? From Bronner, there really isn't any.
Officials with the Alabama Democratic Party appear thrilled that former Vice President Joe Biden has added U.S. Sen. Kamala Harris to his ticket. Biden-Harris sounds right. Harris is the first South Asian and African-American woman ever to be presented to voters by a major party.
Will Biden and Harris win in a landslide? They could. Trump has angered just about every voting group in the country except for Angry White Men.
What I like is that the Alabama Democratic Party isn't just ceding the state's vote, either, like it did under the previous leadership.
"We've said this before but we will say it again. The days of passively ceding ground to Republicans are over in Alabama," says the ADP in a fund-raising email. "That means we are going to fight to re-elect Senator Doug Jones and help our other Democratic candidates win this fall. It also means that we are also going to fight to win Joe Biden and Kamala Harris Alabama's electoral votes this November. We are all in for Biden and Harris."
The Alabama Democratic Party's tone is much different this election year than during the 2018 midterms. If Alabama can truly rebuild a competitive two-party system, the ideas all around will get better, and voters will be the real winners.
Yes, there will be an all-out effort to suppress the vote this fall. But we all have to overcome the Republican-generated hurdles and make sure our votes count.