A clear, crisp night in Georgiana
By Larry Lee
Education Matters
Editor's Note: This piece was written on Friday, Nov. 10.
Tomorrow 90,000 people will cram into Jordan-Hare stadium on the Auburn University campus to watch Auburn play the University of Georgia.  It is the South's oldest football rivalry, going back to 1892 when Auburn won 10-0.
It will be a spectacle  An orgy displaying the mega bucks that dominate such events.  There will be acres upon acres of expensive motor homes hosting tailgaters,  Luxury suites where corporations wine and dine customers and friends.  Fancy multi-million dollar "scoreboards" showering the stadium with ads and replays.
There will even be a football game.
I will watch it all take place in front of a friend's TV.
But tonight there were no motor homes or tailgates or giant scoreboards.  Just the teams representing two small schools tucked away in country hamlets.  It was the first round of high school football playoffs and the panthers of Georgiana High in Butler County hosted the Bulldogs of Winterboro in Talladega County.  Both are 1A schools, the smallest classification of the Alabama High School Athletic Association.
Georgiana is an hour south of Montgomery on the interstate.  Home town of the county music genius Hank Williams.  I've been through there a jillion times headed to family reunions, funerals and visits with family and friends in Covington County.  Winterboro is about smack dab in the middle between Sylacauga and Talladega.  Right at the corner where Highway 76 runs into Highway 21.
Sure the field was the same size as the one at Jordan-Hare, but that's about as far as the comparisons go.  You might call it football with no frills.
A bunch of teenagers playing a game.  One they will leave behind when they take off their high school jersey for the last time.
Mamas and daddies watching sons run and tackle and daughters lead cheers and play trumpets.  Ticket takers bundled against the chill and parents running a concession stand.
It's about 150 miles from Georgiana to Winterboro.  And on this November night the visitors' stands held the few and the faithful.  Winterboro principal Emily Harris was there watching over her "babies."  The school chartered one bus for the team, another for the band and cheerleaders.  The band bus got bogged down in Friday Atlanta traffic and ran late getting to Winterboro..  Emily fretted and checked her phone for messages from the band director.
"They're south of Ft. Deposit," she told me.  That meant it would be another 30 minutes before they arrived.  Which meant it would be touch and go as to whether they got there by halftime. (They didn't make it.)
The band was not the only group to face difficulty this evening.  At halftime Georgiana was ahead 38-0 and the final score was 64-0.
And so Winterboro's season ended.
But as I got back on I-65 and headed home to Montgomery, I knew I left something behind that seemed pure and true.  No glitz and glitter.  Communities coming together to cheer on the home team, to say to their young people they believe in them and teachers devoted to their mission of nurturing young lives in any way they can.
And at its soul, isn't that what this country is supposed to be all about?
Print this piece
Opinion | Every school should have a mental health counselor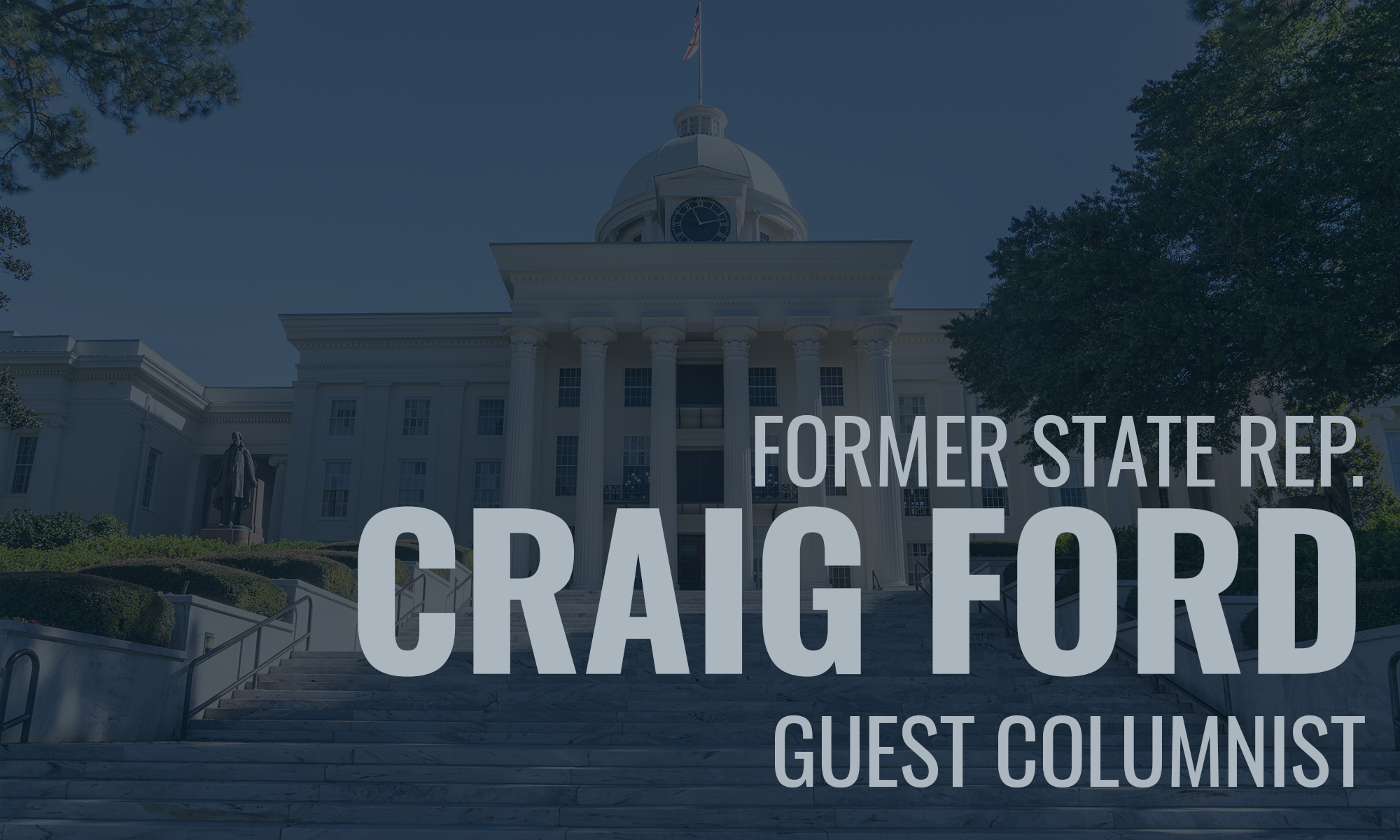 In her State of the State Address, Gov. Ivey said that mental health would be a priority for both education and our prison system. Then she set a goal of having a mental health counselor in every school system.
While I applaud the governor for recognizing the challenges our schools are facing when it comes to students' mental health, the reality is we need a mental health counselor in every school, not just one for each school system.
Our schools are staffed by excellent school nurses and guidance counselors who do an outstanding job trying to help these students with mental health needs. But mental health care is not their responsibility, nor is it what they are trained for.
And the mental health needs in our schools are much more prominent than you might think. It isn't just dealing with kids who have ADHD or a learning disability. There are kids dealing with problems at home, like parents who are going through a divorce or even parents who have a drug addiction.
There's a lot that happens in a child's life between when they get picked up from school at the end of the day and when they get dropped off at school again the next day. And while our teachers, school nurses and guidance counselors do everything they can for these kids, what these kids really need is a mental health counselor.
Setting a goal of having one counselor in every school system is certainly better than nothing. I guess you could say it is a more easily achievable goal. But our state leaders weren't elected to do the things that are easy. Our leaders were elected to do the things that are hard.
And the truth is if we don't invest in our children with these needs today, then for many of them we will be investing in their imprisonment in the future. In fact, that's how we got into this prison crisis in the first place.
I have said many times before that we should be building super schools, not super prisons. It is always better to keep a child from ending up in prison in the first place, and if we make the right kinds of investments in education then we won't need these new super prisons that Gov. Ivey and Gov. Bentley before her have been fighting for.
The main reason we have overcrowding in our prisons is because we never did anything to change the path these people were on before they grew up and became criminals.
Building super prisons instead of super schools is like treating the symptom rather than treating the disease.
We should be focusing more on getting kids on the right path before it's too late. As the old saying goes, "an ounce of prevention is worth a pound of cure."
And the first way we can prevent kids from turning to a life of crime is to recognize and treat their mental health needs while they are still young and have a chance at a normal life.
But only having one counselor to treat an entire school system is simply not enough to do the job right.
Of course, not every kid with mental health needs is on the path to prison. Many, if not most, are simply dealing with difficult or traumatic events at home that take place outside of school hours.
But those events affect what happens the next day in the classroom. These kids tend to have a difficult time concentrating, and often become disobedient and disrespectful. These things, in turn, make it hard for them to be successful in school and, ultimately, in life.
Like so many other issues, we all agree on what the problem is but getting to agreement on the solution is another matter. In this case, though, Gov. Ivey and state lawmakers seem to understand what is needed to fix the problem. They just don't seem to be aggressive enough in their willingness to address it.
Having a mental health counselor in every school system is a step in the right direction and an improvement over our current situation. But let's not set the bar so low. Our children deserve better than that. We don't just need a mental health counselor in every school system; we need one in every single school.
Craig Ford is the owner of Hodges-Ford Insurance and the Gadsden Messenger. He represented Gadsden and Etowah County in the Alabama House of Representatives for 18 years.
Print this piece