Pause to count your blessings

By U.S Rep. Bradley Byrne
As we celebrate the Thanksgiving holiday, I want to put the political debates of today aside and take time to reflect on the many blessings that we all-too-often take for granted. As I sat down to write this column, four very distinct blessings came to my mind.
The first blessing we all have is life.  I was reminded of that earlier this year when my granddaughter Ann-Roberts Byrne was born.  She was, like all of us at that point in our lives, small, weak and helpless.  But life radiated from her, shooting out like little rays. It reminded me of a line from a poem by the British poet, William Wordsworth:  "Heaven lies about us in our infancy!"
But there is also life in an elderly person, like my mother in law, Flora Dukes, who radiated like the sun in the days leading up to her death four years ago.  All life – new, old, and in between – is precious, because it is an individual gift to each of us from our Creator.
The second blessing is family and good friends.  We weren't made to be alone.  In fact, in the Creation story, God made Adam and put him in the Garden of Eden, but saw that something was missing, saying "It is not good that the man should be alone." We are all made more complete in our rich and loving relationships with each other.
Look at the child in her mother's lap reading a story, two friends sharing a secret only the two of them would truly understand, or neighbors after a hurricane has struck coming to one another's aid.  A British clergyman named John Donne once said in another poem, "No man is an island, entire unto itself, Everyman is a piece of the continent, a part of the main."
The third blessing is the world around us.  Not the human made stuff, but the natural world.  Here on the Gulf Coast we are so richly blessed with an abundance of rivers and streams, bays and lakes, the Gulf of Mexico and the Mobile Tensaw River Delta, our abundant woods and beaches, and the greatest diversity of plants and animals in North America.
There is also the glorious light of the rising sun, and the deep beauty in its setting; the warmth of a spring sun, and the welcome cool breeze just before a summer thunderstorm breaks; and the quiet beauty of it all, if we would just stop, be quiet and take in this natural world.
The final blessing is our freedoms and our rights.  The Founders of our country declared our independence with these words: "We hold these truths to be self-evident, that all men are created equal, that they are endowed by their Creator with certain unalienable Rights, that among these are Life, Liberty and the pursuit of Happiness – That to secure these rights, Governments are instituted among men, deriving their just powers from the consent of the governed."
We all have the freedoms of religion, speech, press, assembly and petition; and the right to bear arms. These and many others are the treasured birthrights that all of us here in the United States have.  They are God-given but must be defended and protected by us every day.
So, this Thanksgiving, I encourage you to also take time to count the many blessings in your life. Despite the daily challenges we all face, may we never lose sight of the precious blessings that bring so much joy to our lives.
Opinion | Auburn Student Center named for Harold Melton, first Auburn SGA president of color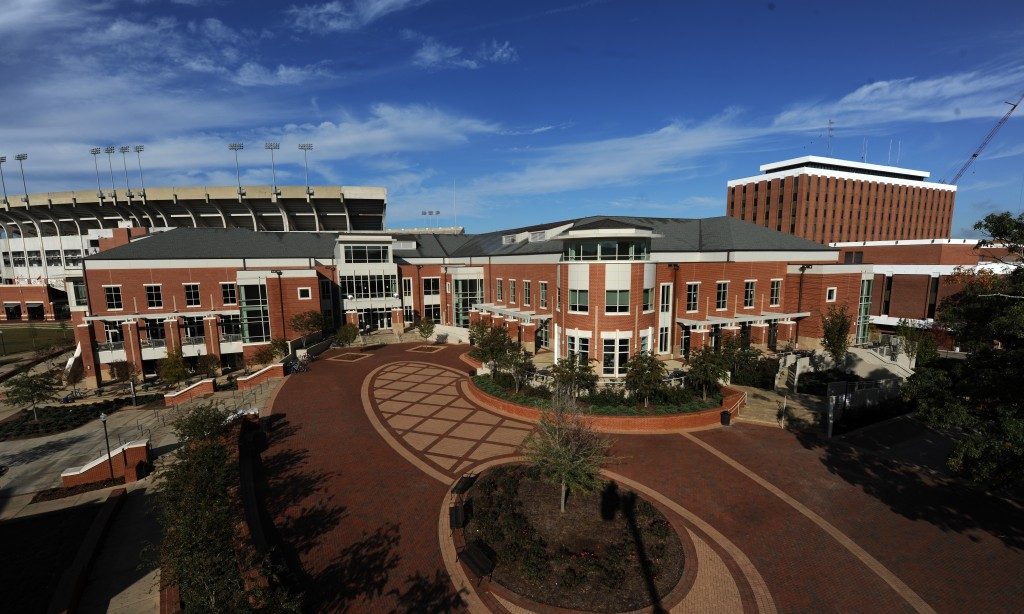 The year 1987 was a quiet one for elections across America but not at Auburn. That was the year Harold Melton, a student in international studies and Spanish, launched and won a campaign to become the first African American president of the Auburn Student Government Association, winning with more than 65 percent of the vote.
This was just the first of many important roles Harold Melton would play at Auburn and in an extraordinarily successful legal career in his home state of Georgia, where his colleagues on the Georgia Supreme Court elected him as chief justice.
Last week, the Auburn Board of Trustees unanimously named the Auburn student center for Justice Melton, the first building on campus that honors a person of color. The decision was reached as part of a larger effort to demonstrate Auburn's commitment to diversity and inclusion.
In June, Auburn named two task forces to study diversity and inclusion issues. We co-chair the task force for the Auburn Board with our work taking place concurrently with that of a campus-based task force organized by President Jay Gogue. Other members of the Board task force are retired Army general Lloyd Austin, bank president Bob Dumas, former principal and educator Sarah B. Newton and Alabama Power executive Quentin P. Riggins.
These groups are embarking on a process that offers all Auburn stakeholders a voice, seeking input from students, faculty, staff, alumni, elected officials and more. It will include a fact-based review of Auburn's past and present, and we will provide specific recommendations for the future.
We are committed to making real progress based on solid facts. Unlike other universities in the state, Auburn has a presence in all 67 counties through the Alabama Cooperative Extension System. Our review has included not only our campuses in Auburn and Montgomery but all properties across our state. To date, we have found no monuments or statues recognizing the history that has divided our country. We will continue our fact-finding mission with input from the academic and research community.
Our university and leadership are committed to doing the right thing, for the right reasons, at the right time. We believe now is the right time, and we are already seeing results.
In addition to naming the student center for the Honorable Harold Melton, we have taken steps to highlight the significant role played by Harold Franklin, the student who integrated Auburn. We are working to enhance the historical marker that pays tribute to Mr. Franklin, and we are raising its visibility in campus tours as we pay homage to his contributions as our first African American student. Last month, we awarded Mr. Franklin, now 86 and with a Ph.D., a long-overdue master's degree for the studies he completed at Auburn so many years ago.
We likewise endorsed a student-led initiative creating the National Pan-Hellenic Council Legacy Plaza, which will recognize the contributions of Black Greek organizations and African American culture on our campus.
In the coming months, Auburn men and women will work together to promote inclusion to further enhance our student experience and build on our strength through diversity. The results of this work will be seen and felt throughout the institution in how we recruit our students, provide scholarships and other financial support and ensure a culture of inclusion in all walks of university life.
Our goal is to identify and implement substantive steps that will make a real difference at Auburn, impact our communities and stand the test of time.
Naming the student center for Justice Melton is but one example. In response to this decision, he said, "Auburn University has already given me everything I ever could have hoped for in a university and more. This honor is beyond my furthest imagination."
Our job as leaders at Auburn is more than honoring the Harold Meltons and Harold Franklins who played a significant role in the history of our university. It is also to create an inclusive environment that serves our student body and to establish a lasting legacy where all members of the Auburn Family reach their fullest potential in their careers and in life.