Randall Woodfin will be sworn in as mayor today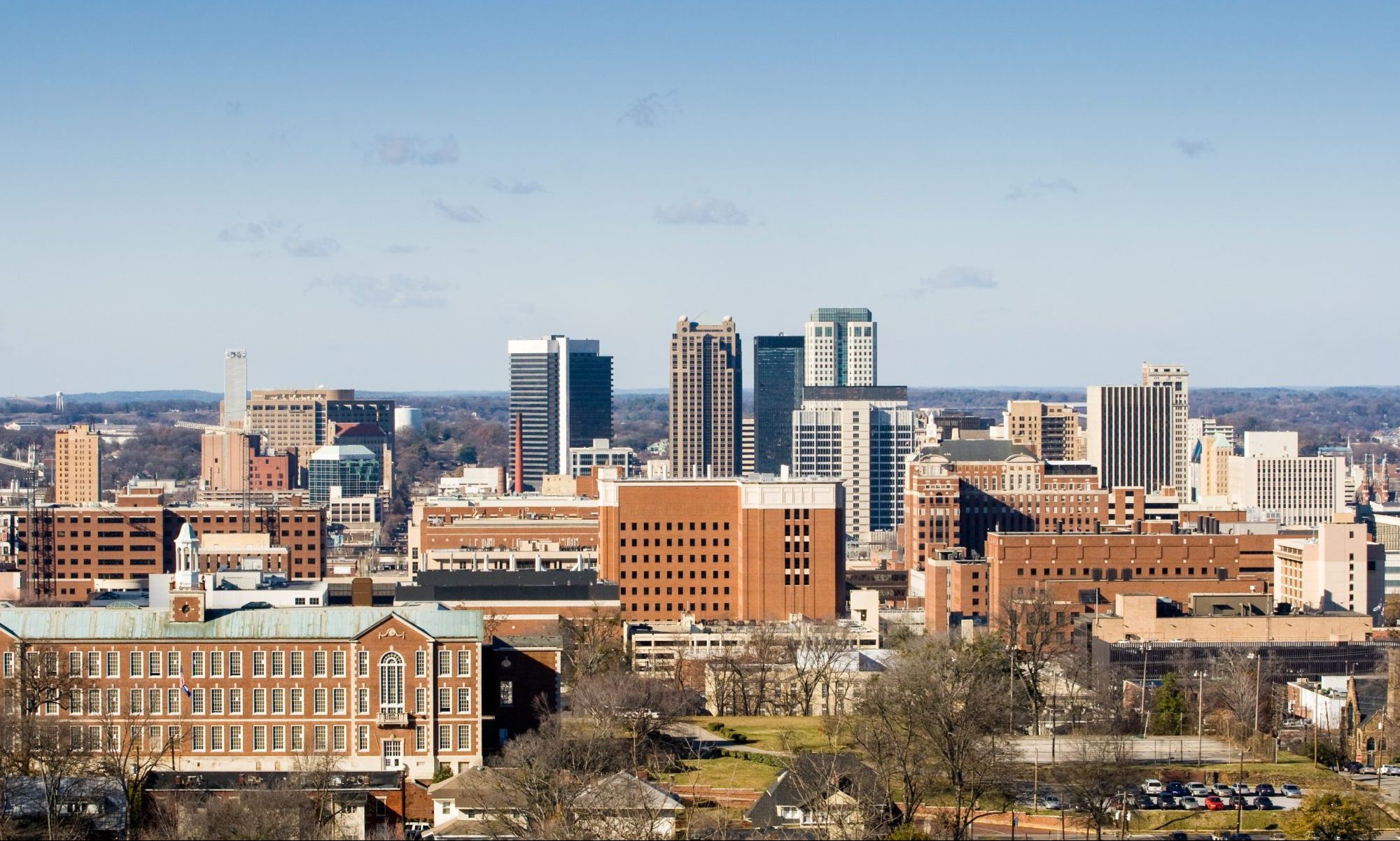 By Brandon Moseley
Alabama Political Reporter
Tuesday, November 28, 2017, Birmingham Mayor-elect Randall Woodfin will be sworn in as Mayor in Linn Park.
"We want to instill a renewed belief in public service to our city" Woodfin said.  "That goes beyond city hall.  It means each of us supporting our neighbors, friends, family members and those who simply need a helping hand.  We want this to be a time when our citizens can come together and celebrate this special time but also work together as a community."
The Woodfin Administration officially begins today with swearing-in ceremonies at Linn Park from 12:00 to 1:00 p.m.  A green-carpet community reception will be held that evening from 5:30 to 8:00 p.m. at the Birmingham Museum of Art.  This event will be held in conjunction with the Birmingham City Council.
Mayor-elect Randall Woodfin has already announced the members of his executive leadership team, which includes current city department heads as well as leaders from the private and education sectors in Birmingham.
Wooden said, "Our administration will focus on building our community through servant leadership and make sure we always put our citizens first.  We have a special opportunity to transform Birmingham, and that starts with putting together an experienced team that can listen to the citizens and bring fresh ideas and perspectives to the table. Our executive team combines years of experience in Birmingham city government as well as private-sector and education experience. Our core values will be customer service, transparency, effectiveness, efficiency and accountability. Each day when we face an issue, we will ask the question about how it affects all 99 neighborhoods."
Cedric D. Sparks Sr. will be chief of staff in the Woodfin administration. A native of Birmingham, Sparks is a graduate of West End High School and the University of Alabama and has a law degree from Miles Law School. Since 2002, Sparks has been executive director of the city's Department of Youth Services.
Kevin W. Moore will serve as chief operating officer. Moore has worked for the City of Birmingham for the past 22 years, most recently as the director of the Birmingham Park and Recreation Department.  Moore also served as director of the Birmingham CrossPlex as well as other positions in city government. Moore is a 1992 graduate of Samford University, where he earned a degree in accounting and was a member of the basketball team.
Ed Fields will serve as senior adviser and chief strategist. Fields has a long history in Birmingham as a local businessman and civic activist. Most recently, Fields led the Woodfin for Mayor campaign and has been serving as coordinator for the Woodfin Transition Committee. Fields received his undergraduate degree in Business Administration from Alabama State University and his MBA from the University of Alabama's Manderson School of Business.
Kelvin Datcher will serve as director of intergovernmental affairs. A native of Vincent, Datcher graduated from Gettysburg College, where he was awarded a Presidential Scholarship and named an Eisenhower Scholar. His career has included tenures with the Southern Poverty Law Center, Alabama State University, Birmingham City Council staff and REV Birmingham. Datcher has been active in Birmingham's economic development initiatives.
Nicole E. King will serve as city attorney. King is a native of Birmingham and graduate of Ramsay High School, the University of Alabama and Texas Southern University Law School. She began her legal career with the City of Birmingham Law Department in 2006 and was selected by the city attorney and mayor as the Law Department's employee of the year in 2013. She has served as a prosecutor in municipal court and as a litigator in the Civil Division handling both state and federal matters. She has successfully handled cases before the Alabama Supreme Court, Alabama Court of Civil Appeals and the U.S. Court of Appeals for the 11th Circuit.
Sylvia Bowen will serve as executive administrator. A native of Birmingham, Bowen has served as the Birmingham City Council District 8 chief of staff, as executive assistant to the dean of academic affairs and as an instructor at Lawson State Community College. She has been helping lead the Woodfin Transition Team. She is a graduate of Tuskegee University and holds a MBA from Johnson and Wales University.
"I could not be more proud of the team we are putting together to help transform our city," Woodfin said. "Each of these men and women are true public servants. They reflect my core beliefs in integrity, efficiency and concern for each resident of Birmingham."
"Inauguration day is the culmination of more than a year of hard work by many, many people across our city who joined together to win this important election," Woodfin said. "Whether they knocked on doors, made phone calls or just went out to vote, they made a difference in the outcome of the election, and now it is up to us to honor their support with an administration that is focused on improving all of our neighborhoods, education system, public safety and other issues important to our great city."
Woodfin said.  "Along with the Birmingham City Council, we are hosting a green-carpet community reception to recognize all of the thousands of people who worked at the grassroots level to make our election a reality.  We want this to be a festive evening for all of Birmingham to celebrate."
Birmingham is the largest city in Alabama with an estimated 214,227 residents.
House passes General Fund Budget
By Brandon Moseley
Alabama Political Reporter
The Alabama House of Representatives passed the state General Fund Budget on Tuesday.
The General Fund Budget for the 2019 fiscal year is Senate Bill 178. It is sponsored by Sen. Trip Pittman, R-Montrose. State Rep. Steve Clouse, R-Ozark, carried the budget on the House floor. Clouse chairs the House Ways and Means General Fund Committee.
Clouse said, "Last year we monetized the BP settlement money and held over $97 million to this year."
Clouse said that the state is still trying to come up with a solution to the federal lawsuit over the state prisons. The Governor's Office has made some progress after she took over from Gov. Robert Bentley. The supplemental we just passed added $30 million to prisons.
The budget adds $50 million to the Department of Corrections.
Clouse said that the budget increased the money for prisons by $55,680,000 and includes $4.8 million to buy the privately-owned prison facility in Perry County.
Clouse said that the budget raises funding for the judicial system and raises the appropriation for the Forensic Sciences to $11.7 million.
The House passed a committee substitute so the Senate is either going to have to concur with the changes made by the House or a conference committee will have to be appointed. Clouse told reporters that he hoped that it did not have to go to conference.
Clouse said that the budget had added $860,000 to hire more Juvenile Probation Officers. After talking to officials with the court system that was cut in half in the amendment. The amendment also includes some wording the arbiters in the court lawsuit think we need.
The state General Fund Budget, SB178, passed 98-1.
Both budgets have now passed the Alabama House of Representatives.
The 2019 fiscal year begins on Oct. 1, 2018.
In addition to the SGF, the House also passed a supplemental appropriation for the current 2018 budget year. SB175 is also sponsored by Pittman and was carried by Clouse on the floor of the House.
SB175 includes $30 million in additional 2018 money for the Department of Corrections. The Departmental Emergency Fund, the Examiners of Public Accounts, the Insurance Department and Forensic Sciences received additional money.
Clouse said, "We knew dealing with the federal lawsuit was going to be expensive. We are adding $80 million to the Department of Corrections."
State Representative Johnny Mack Morrow, R-Red Bay, said that state Department of Forensics was cut from $14 million to $9 million. "Why are we adding money for DA and courts if we don't have money for forensics to provide evidence? if there is any agency in law enforcement or the court system that should be funded it is Forensics."
The supplemental 2018 appropriation passed 80 to 1.
The House also passed SB203. It was sponsored by Pittman and was carried in the House by State Rep. Ken Johnson, R-Moulton. It raises securities and registration fees for agents and investment advisors. It increases the filing fees for certain management investment companies. Johnson said that those fees had not been adjusted since 2009.
The House also passed SB176, which is an annual appropriation for the Coalition Against Domestic Violence. The bill requires that the agency have an operations plan, audited financial statement, and quarterly and end of year reports. SB176 is sponsored by Pittman and was carried on the House floor by State Rep. Elaine Beech, D-Chatham.
The House passed Senate Bill 185 which gives state employees a cost of living increase in the 2019 budget beginning on October 1. It was sponsored by Sen. Clyde Chambliss, R-Prattville and was being carried on the House floor by state Rep. Dimitri Polizos, R-Montgomery.
Polizos said that this was the first raise for non-education state employees in nine years. It is a 3 percent raise.
SB185 passed 101-0.
Senate Bill 215 gives retired state employees a one time bonus check. SB215 is sponsored by Senator Gerald Dial, R-Lineville, and was carried on the House floor by state Rep. Kerry Rich, R-Guntersville.
Rich said that retired employees will get a bonus $1  for every month that they worked for the state. For employees who retired with 25 years of service that will be a $300 one time bonus. A 20-year retiree would get $240 and a 35-year employee would get $420.
SB215 passed the House 87-0.
The House passed Senate Bill 231, which is the appropriation bill increase amount to the Emergency Forest Fire and Insect and Disease Fund. SB231 is sponsored by Sen. Steve Livingston, R-Scottsboro, and was carried on the House floor by state Rep. Kyle South, R-Fayette.
State Rep. Elaine Beech, D-Chathom, said, "Thank you for bringing this bill my district is full of trees and you never know when a forest fire will hit.
SB231 passed 87-2.
The state of Alabama is unique among the states in that most of the money is earmarked for specific purposes allowing the Legislature little year-to-year flexibility in moving funds around.
The SGF includes appropriations for the Alabama Medicaid Agency, the courts, the Alabama Law Enforcement Agency, the Alabama Department of Corrections, mental health, and most state agencies that are no education related. The Alabama Department of Transportation gets their funding mostly from state fuel taxes.
The Legislature also gives ALEA a portion of the gas taxes. K-12 education, the two year college system, and all the universities get their state support from the education trust fund (ETF) budget. There are also billions of dollars in revenue that are earmarked for a variety of purposes that does not show up in the SGF or ETF budgets.
Examples of that include the Public Service Commission, which collects utility taxes from the industries that it regulates. The PSC is supported entirely by its own revenue streams and contributes $13 million to the SGF. The Secretary of State's Office is entirely funded by its corporate filing and other fees and gets no SGF appropriation.
Clouse warned reporters that part of the reason this budget had so much money was due to the BP oil spill settlement that provided money for the 2018 budget and $97 million for the 2019 budget. Clouse said they elected to make a $13 million repayment to the Alabama Trust fund that was not due until 2020 but that is all that was held over for 2020.
Clouse predicted that the Legislature will have to make some hard decisions about revenue in next year's session.