President Donald Trump gives full endorsement of Roy Moore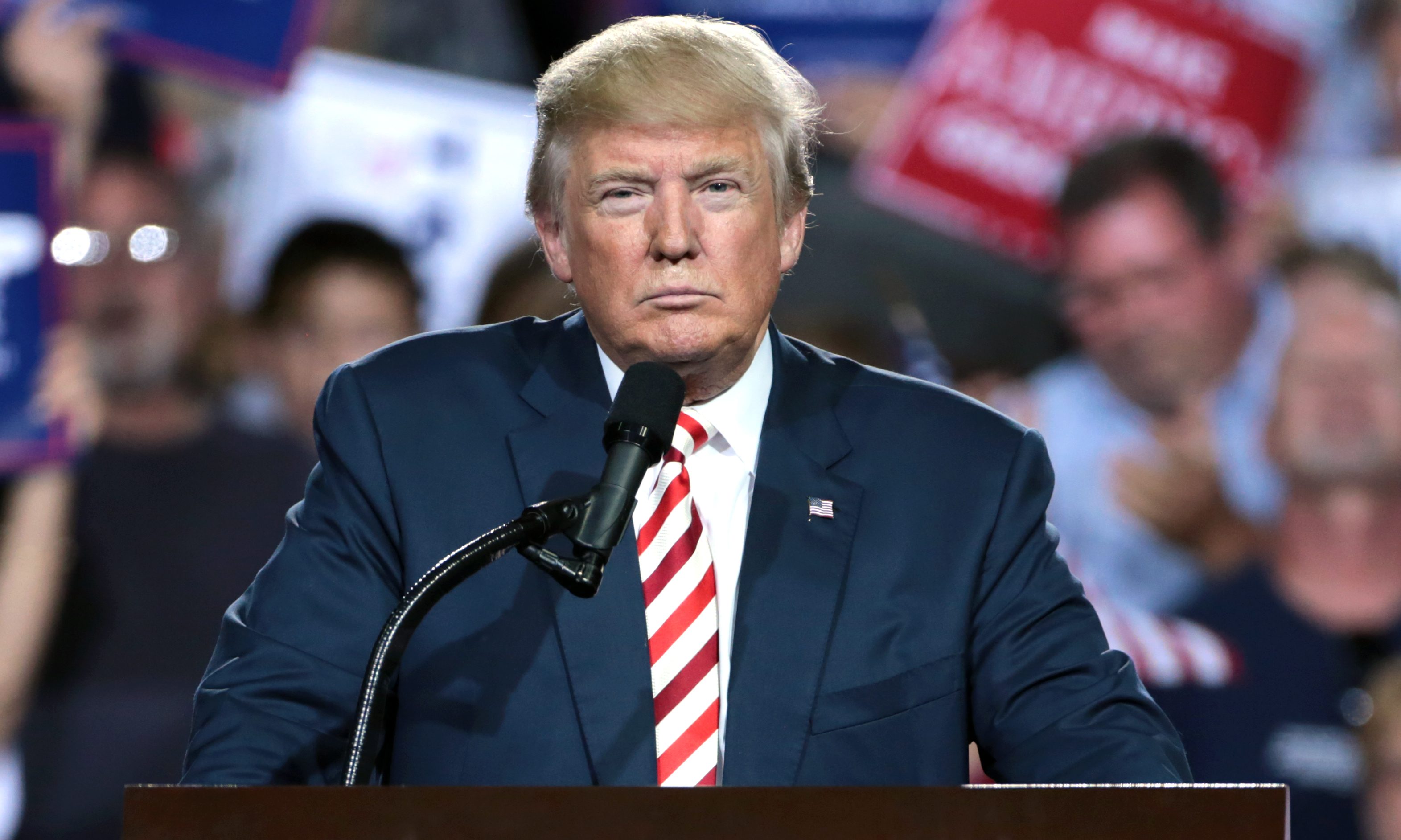 By Brandon Moseley 
Alabama Political Reporter
President Donald Trump went all in for the election of Republican Senate candidate Roy Moore to the U.S. Senate.
The president took to Twitter to announce his endorsement of Moore for the U.S. Senate.  The president followed that with a phone call to Moore from Air Force One where he expressed his enthusiastic support for Moore's candidacy.
Trump called Moore a "fighter" and expressed his eagerness to have Moore fighting for his agenda in Washington. The president wrapped up the call with a "go get 'em, Roy!"
"I am honored to receive the support and endorsement of President Donald Trump,"  Moore said in a statement. "President Trump knows that the future of his conservative agenda in Congress hinges on this election. I look forward to fighting alongside the President to strengthen our military, secure our border, protect our gun rights, defend the sanctity of life, and confirm conservative judges to courts around this nation. We had a good conversation over the phone today and are working together towards conservative victory on December 12."
The Democrats refusal to work with the president on taxes and on the border apparently led Trump to the decision to give his full endorsement to Moore on Monday.
"Democrats refusal to give us even one vote for massive Tax Cuts is why we need Republican Roy Moore to win in Alabama," Trump tweeted. "We need his vote on stopping crime, illegal immigration, Border Wall, Military, Pro Life, V.A., Judges 2nd Amendment and more. No to Jones, a Pelosi/Schumer Puppet!"
The president also attacked Jones, "Putting Pelosi/Schumer Liberal Puppet Jones into office in Alabama would hurt our great Republican Agenda of low on taxes, tough on crime, strong on military and borders…& so much more."
Moore Campaign Chairman Bill Armistead commented that, "Alabama voters overwhelmingly rejected Hillary Clinton last November and will overwhelmingly reject her protege, Doug Jones, next week. We are ready to support President Trump's conservative, America First agenda, Drain the Swamp, and Make America Great Again."
Following a Washington Post report that four women alleged that a young Moore acted inappropriately with them in the Gadsden area dating scene almost 40 years ago, the Republican National Committee (NRC) and National Republican Senate Committee (NRSC) withdrew all of their support for Moore from the state.
Moore has been forced to rely almost entirely on small donors and the common people of Alabama to fund his campaign; while the national Democrats have flooded the state with enormous financial resources to try to win the Senate seat from Republicans.  Moore has gained a small lead despite being outspent over ten to one by the combined Democratic Party forces and enormous media attention from the left leaning main stream media.
Following the endorsement by the president, Trump's official super PAC, America First Action, announced that it was investing $1.1. million in an ad buy to help Moore win his Senate race.
The Alabama Political Reporter has asked Republican National Committeeman Paul Reynolds if the RNC is going to now restore their support to the embattled Moore campaign which they withdrew following the Washington Post accusations.
Breitbart News is reporting that a senior RNC official told them, "We stand with the President."  The RNC is expected to unleash its considerable resources into this campaign in the coming days.  Business Insider is reporting that the RNC confirmed that to them.
Moore faces former Clinton-era U.S. Attorney Jones in the Senate special election on one week.
Mazda, Toyota invest additional $830 million in joint Huntsville plant
The additional investment into the plant, which is to produce new SUV's for both car companies, is for new manufacturing technologies to the production line and additional training for the 4,000 or so expected workers.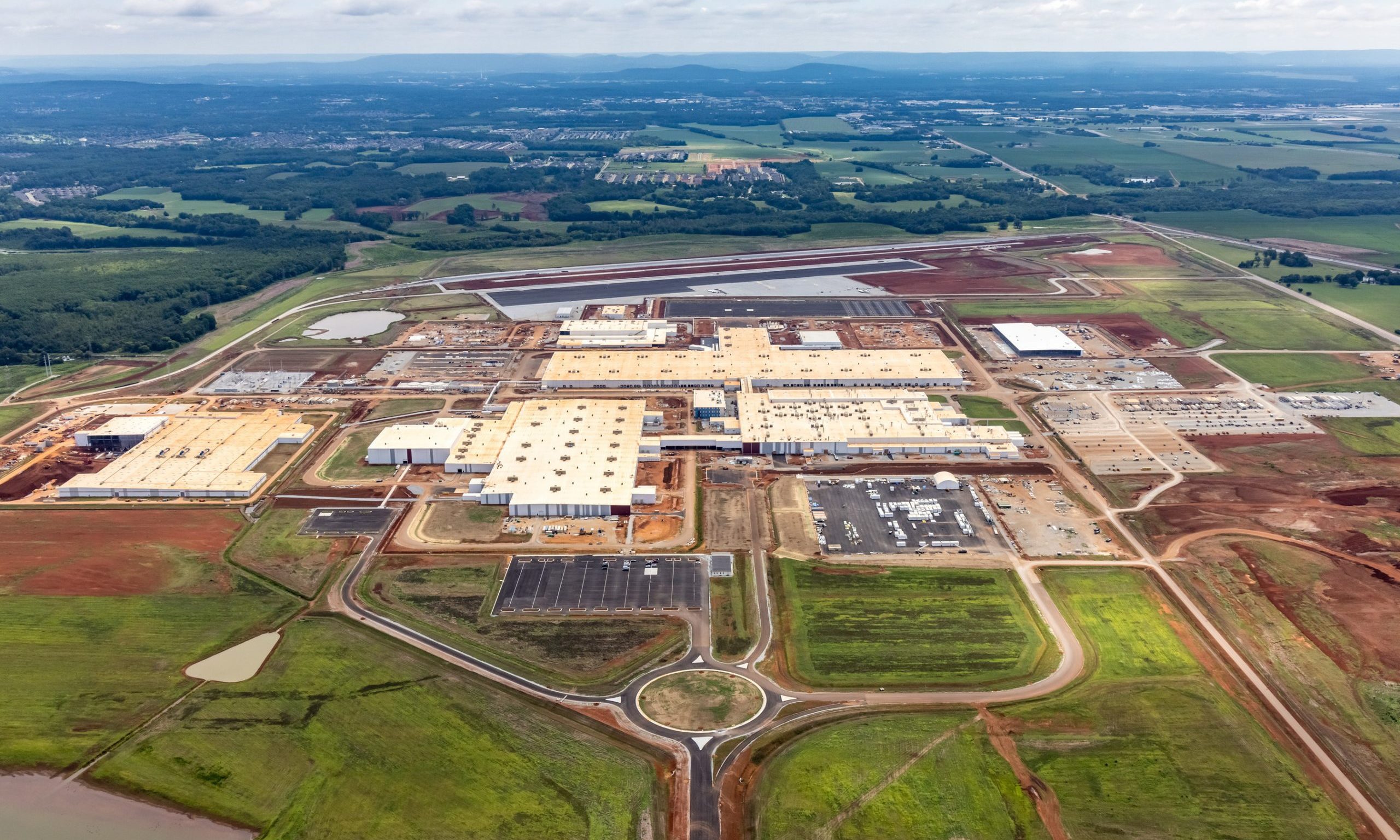 Gov. Kay Ivey on Thursday announced an additional $830 million investment in Mazda Motor Corp. and Toyota Motor Corp.'s joint manufacturing venture, Mazda Toyota Manufacturing, in Huntsville. 
The additional investment into the plant, which is to produce new SUV's for both car companies, is for new manufacturing technologies to the production line and additional training for the 4,000 or so expected workers, according to a press release from Ivey's office. 
"Toyota's presence in Alabama continues to build excitement about future opportunities that lie ahead, both for our economy and for the residents of our great state," Ivey said in a statement. "Mazda and Toyota's increased commitment to the development of this manufacturing plant reiterates their belief in the future of manufacturing in America and the potential for the state of Alabama to be an economic leader in the wake of unprecedented economic change.
The additional $830 million brings the total investment in the project to $2.311 billion and will allow for production line modifications for both of the new models. Once complete, the facility is slated to be able to produce up to 150,000 of a future Mazda crossover model and up to 150,000 of the Toyota SUVs annually. 
The joint venture has already hired approximately 600 of the planned 4,000 new workers, and the companies expect to begin accepting applications again later this year.
"Mazda Toyota Manufacturing is proud to call Alabama home. Through strong support from our state and local partners, we have been able to further incorporate cutting-edge manufacturing technologies, provide world-class training for team members and develop the highest quality production processes," said Mark Brazeal, vice president of administration at MTM, in a statement. "As we prepare for the start of production next year, we look forward to developing our future workforce and serving as a hometown company for many years to come."
Construction on the Huntsville plant is ongoing, with 75 to 100 percent completion on roofing, siding, floor slabs, ductwork, fire protection and electrical, according to the press release. 
"This newest investment by our partners at Mazda Toyota Manufacturing shows the company's continued confidence in the ability of our community to provide a strong, skilled workforce to meet the demands for quality and reliability," Huntsville Mayor Tommy Battle said in a statement. "We look forward to the day when the first vehicles roll off the line."
"We are excited to learn of this additional investment being made by Mazda Toyota Manufacturing," Limestone County Commission Chairman Colin Daly said in a statement. "We continue to be grateful to MTM for their belief in our community and look forward to our partnership with them for many years to co
Greg Canfield, Secretary of the Alabama Department of Commerce, said the new investment will magnify the economic impact of a project that is poised to transform the North Alabama region.
"With this enhanced investment, Mazda Toyota Manufacturing USA is adding new technology and capabilities to a manufacturing facility that was already designed to be one of the most efficient factories in the automotive industry," Canfield said in a statement. "We're confident that the groundbreaking collaboration between Mazda and Toyota will drive growth not only for the companies but also for North Alabama for generations."