There's nothing left to matter

By Josh Moon
Alabama Political Reporter
Nothing matters anymore.
Evidence. Facts. Credible allegations. Actual arrests and guilty pleas.
Nope. Negative. Lies. Fake news.
This is America's motto in 2017: We believe what we want to believe, and dammit, that's our right.
Which is true, I guess.
Stupid, but true.
Over the last few weeks, I have appeared on countless national TV news shows, as outlets from around the globe seek to get a better understanding of this magical state. They want to understand our voting habits, our beliefs, our feelings.
Mostly, they want to understand how a man who no one likes, and who now stands accused of child molestation and pursuing multiple teenage girls when he was in his 30s, could possibly be in a neck-and-neck U.S. Senate race with any human who isn't currently committing murder.
And for that question, I have but one answer:
My people are willfully stupid.
Now, before you go off on your high horse and start banging out a nasty email to me, understand what I'm saying here.
I'm not calling anyone naturally stupid, necessarily. Although, we do have quite a few folks who we can keep busy for days with a can of hairspray and a lighter. But they're not voting. So, I'm not talking about them.
I'm talking about the rest of the — and God help me, these numbers are true, according to a recent poll — 71 percent of Alabama Republican voters who flat believe that the allegations against Roy "Wooderson" Moore are fake.
These are not naturally ignorant people.
These are willfully ignorant people.
They have chosen to be ignorant of basic facts, and have in many instances gone to great lengths to ensure that they remain ignorant of these facts. And they have done this for one reason: it's what they want to believe.
Obviously, that, too, needs some explaining, because why in the world would anyone want to believe things that might be completely wrong?
There are several reasons, and most of them are not so much different than why people in other parts of the country and world also choose to believe things that are so obviously wrong. Let's not pretend that only ignorant Alabamians are afflicted with this disease.
There are lots of people out there who are choosing to believe all sorts of ridiculous nonsense like, that soccer is a watchable sport, that Papa John's is pizza, that Gus Malzahn deserved a raise and that "Forrest Gump" deserved an Oscar.
Completely absurd. But just like the political beliefs in this state, people have found reasons to believe these things.
Because their friends feel the same way. Because it's what they were raised to believe. Because they've only received information supporting that one side. Because that's their side now and they want to win.
Mostly, it's the immersion factor.
From birth to death in Alabama, the majority of this state is fed a steady diet of the Bible and conservativism — in some form or fashion. Subtle racism — "don't drive through the bad part of town" — and an unnatural fear of differences — "don't want no transgender people in the bathroom with my baby girl!" — are engrained.
It's what you learn. It's what your friends learn. And there's rarely any buffer.  
If people only learn one thing, if they never allow for an opposing viewpoint — if they're rarely even around anyone who might challenge that viewpoint — why would they ever doubt their beliefs?
That's why, here in this conservative bubble, the majority of this state firmly believes that those women are lying, that the whole Trump-Russia thing is "fake news" despite half of the campaign entering guilty pleas and that those rich-people tax cuts will some day trickle down to their trailer.
And there's nothing anyone — or any fact — can do to stop this madness.
For God's sake, our Governor — a WOMAN! — said she found Moore's accusers credible but was going to vote for the guy anyway.
What do you do with that? What do you do with a bunch of people who hear your facts, don't bother disputing them, and then still choose the wrong thing?
When the shame and embarrassment of being consistently and loudly wrong doesn't deter behavior and beliefs, there's not much left.
Print this piece
Opinion | Facts are stubborn things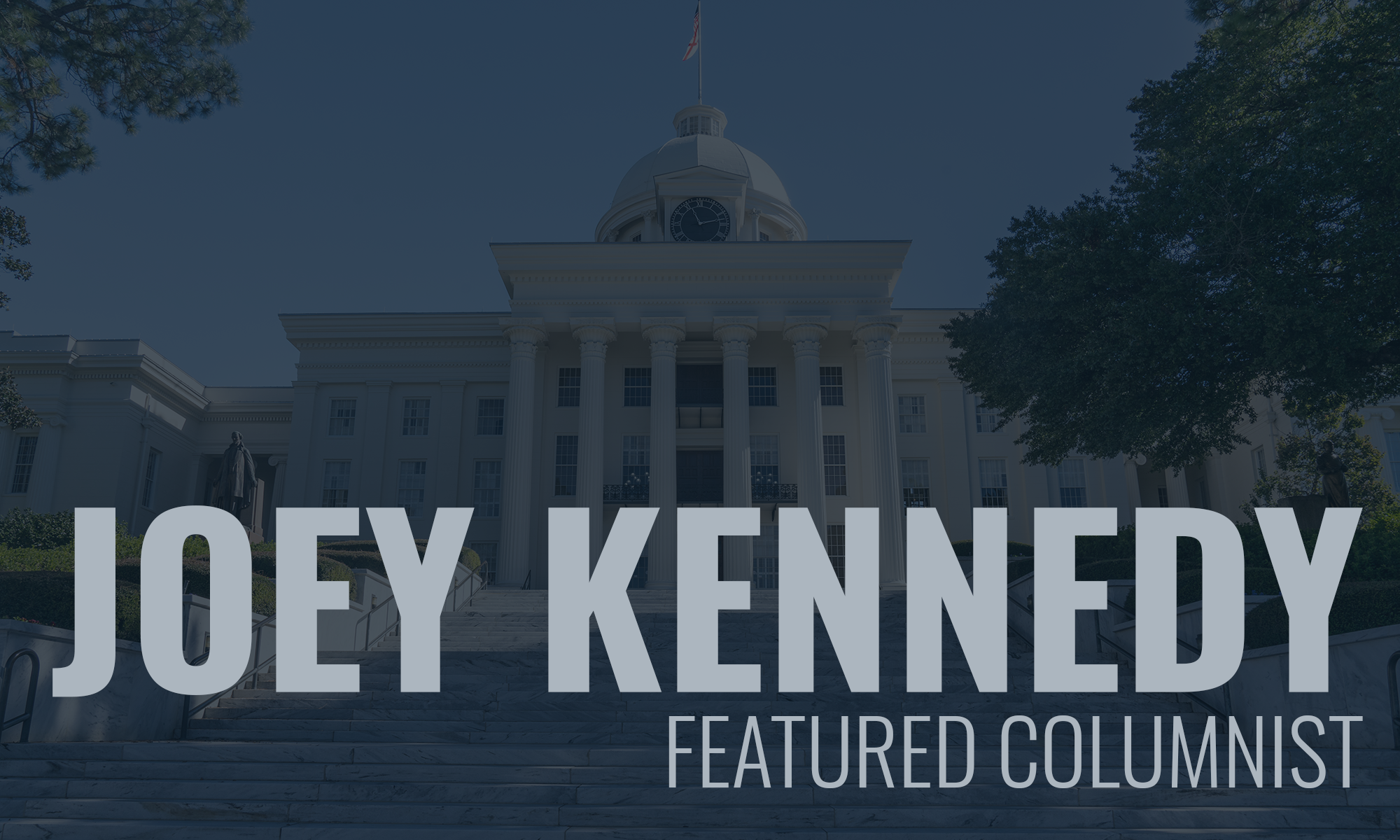 I'm in my 20th year of teaching in the English Department at UAB. I've never taught my primary discipline, journalism, and I really don't have much of a desire to, either.
Yet, in 2017, the leadership of UAB's University Honors Program asked me to be a part of their interdisciplinary faculty for the fall. UHP's fall semesters are themed, and that year, the first year of Donald Trump's term as president, the theme was appropriate: "Evidence and Belief in a Post-Truth Society." For UHP, I was a "communications" (journalism) professor. I taught with a scientist and public health professor, a religion professor, a philosophy professor, a literature professor and a psychology professor.
The students in this program – all 100-plus of them – are among the smartest students on campus. Needless to say, I was intimidated. For my first lecture before the students, I took a Xanax (it's prescribed because I do have anxiety sometimes). The Xanax didn't make me lecture better, but it made me not really care if I screwed up.
I'm sort of a one-trick pony – I teach and write in the only language I know: English. Here, you had neuroscience and biology and chemistry majors galore. And, yes, there were a few English and history and business and engineering students, too. Pretty much every discipline taught at UAB is represented in UHP, and certainly in its umbrella school, the UAB Honors College.
That fall went by quickly. I only took the Xanax for the first lecture. I settled into my groove pretty quickly. But when it was over, I ached for the continued intellectual stimulation I received as a teacher. I'm a lifetime learner, and that program taught me a lot. And I got to teach others a lot, too.
I thought it was a one-shot deal. Until, that is, the program's director, Dr. Michael Sloane, asked me to return in the fall of 2018 to direct the first-year students' literary analyses. And that fall, I was also asked to propose a UHP seminar class for the spring of 2020. I returned last fall to once again direct the first-year literary analysis. And I've been asked to return for first-year LAs again this coming fall.
This semester, I'm teaching the class I proposed, "Media and Social Justice." And I've already got another self-created UHP seminar class scheduled for next spring, "Media and War: Men and Women Making a Difference on the Front Lines."
Unlike my composition and literature classes in the English Department, these seminars have no template. I have to create the teaching as I go. Some days, I'm very confident; others not so much.
I divided the "Media and Social Justice" class into six two-week units: Nellie Bly (mental illness and investigative journalism), The Jungle (food safety and immigration), Jim Crow Lives (the civil rights era and voter suppression), #MeToo (sexual assault and harassment), Black Lives Matters (police and other shootings of people of color), and March for Our Lives (gun violence and sensible gun regulation).
These classes are limited to 16 honors students, but 19 students wanted in my "Media and Social Justice" class, so I have 19 students.
I teach these classes as a communications professor, not an English professor. I direct the literary analyses as a literature professor, not a communications professor.
We're covering historical topics, for sure, but also contemporary topics. It doesn't get any more current than Black Lives Matter, #MeToo, voter suppression, or March for Our Lives.
We don't just talk about the journalism around these topics, but also about other media. For example, I find protest songs for each topic. While it's not on our plate, did you know Trump has inspired a whole catalog of protest songs? Most every president inspires protest songs, though Trump has inspired an awful lot of them.
Maybe at some point, I'll create a "Media and Donald J. Trump" class. There is plenty of material.
The point, though, is that we all should be lifelong learners. I can't tell you how much I've learned from by English students and my honors students, how much the English faculty has taught me, and how much the faculty and directors of the University Honors Program have taught me.
That I get to return the favor by teaching these unique classes says a lot about UAB, and how it values critical thinking and learning.
I hope I never lose my enthusiasm for learning, or become too stubborn to change when the facts point toward another direction. That is our responsibility to the truth. I guess I am stubborn in one way: There are no alternative facts. Facts are truth, reality. The alternative is false, untruth, lies.
Readers, that's a fact, and like me sometimes, facts are stubborn.
Joey Kennedy, a Pulitzer Prize winner, writes a column every week for Alabama Political Reporter. Email: [email protected].
Print this piece