Knight facing unfair claims in Senate District 26 race

By Josh Moon
Alabama Political Reporter
John Knight is not Roy Moore.
It's a shame that such a thing needs to be said, but apparently, it does. A letter drawing comparisons between Knight and Moore, and asking that the Alabama Democratic Party withdraw its support for Knight in the Senate District 26 race, was mailed out to media outlets recently.
The letter, sent by former Alabama State University employee Jacqueline Weatherly, notes that Knight was one of the named parties in a sexual harassment and discrimination lawsuit filed by Weatherly and two other ASU employees.
And this week, a mailer claiming Knight was found guilty of sexual harassment was sent to voters.
Both the letter and mailer lean heavily on the current climate in which women across the country are speaking about their mistreatment at the hands of powerful men. It also leans heavily on the current climate in Alabama, where Democrats and some Republicans are calling on Moore to step aside over allegations that he assaulted two women in the late-1970s and pursued numerous teenagers when he was in his 30s.
"While Roy Moore faces allegations of misconduct, Knight's situation is most egregious because our allegations have been proven to be facts," Weatherly writes.
This is the worst kind of politics.
Because it relies on a kernel of truth, draws unfair parallels, and then dares anyone who knows better to speak up and risk being accused of shaming a victim.
Well, I do know better.
And I'm not afraid to say that this smear job of Knight is flat wrong.
It misleads voters. And it makes it easier for others to take this same shady path.
Here's the bottom line: Knight was a named party in a racial and sexual harassment lawsuit against ASU, but the judge in the case specifically ruled that Knight committed no acts of harassment. Instead, the racial and sexual harassment that ended up costing the university — and by default, taxpayers — millions of dollars was committed by a female supervisor.
Knight remained part of the lawsuit because, as ASU's chief executive officer, he was a supervisor and was at least partly responsible for a breakdown in the reporting structure and for an environment that led to the three women being verbally abused and later fired.
Is that bad?
Of course it is.
But it wasn't enough to simply say that in a campaign mailer, I guess. Instead, it had to cross the line and bend the truth until it broke.
And why is such a thing happening in a lowly state senate special election that Knight is likely to win easily?
Because feuds die hard within the Alabama Democratic Party.
The mailer sent out this week was paid for by the Jackson Street Political Action Committee. A two-second search of the Secretary of State's website tells me that PAC was set up by Lonnie Washington, former attorney for Montgomery Probate Judge Steven Reed, and the PAC treasurer is Irva Reed.
You don't have to be Matlock to figure this thing out: It's the latest shots fired in the never-ending war between Knight and longtime Alabama Democratic Conference chairman Joe Reed.
If you ever wondered why the Democrats in Alabama can't get ahead, it's nonsense like this.
Two smart, savvy guys wasting their time — and a boatload of money — fighting each other.
It shouldn't be this way. Mainly because it's wrong.
In today's climate, slapping the sexual harassment tag on someone doesn't just end their political career. It could screw up their entire lives.
That's why such things shouldn't be toyed with. Not to mention, the women who have suffered abuse have a hard enough time getting people to believe them without false accusations making it more difficult.
I understand wanting to win an election, and I know that all is supposed to be fair in politics. But being fair doesn't make this right.
In fact, what's been done to Knight is just wrong.
Print this piece
Opinion | What happened in Huntsville Wednesday night was disgraceful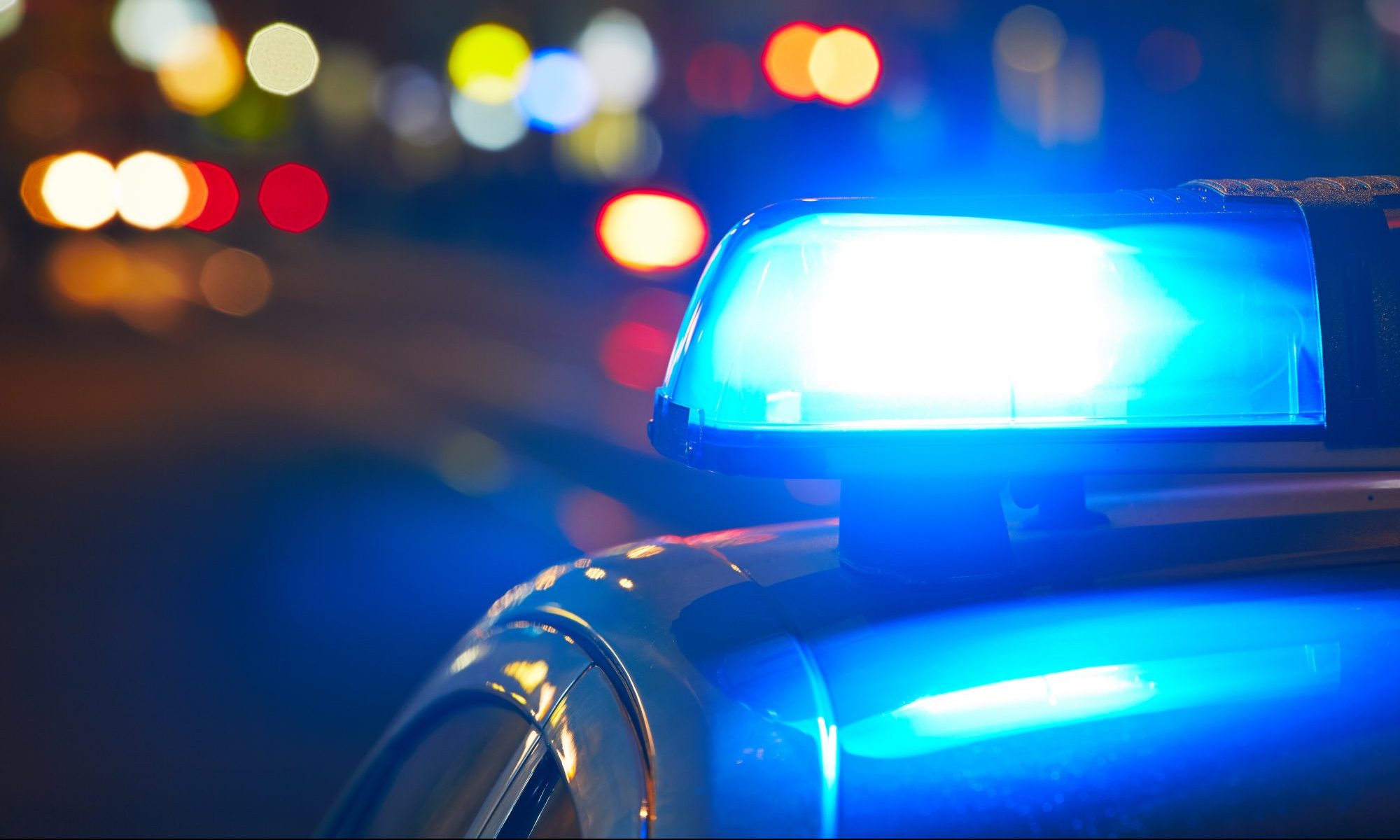 Law enforcement officers in Huntsville assaulted dozens of people Wednesday night following a peaceful protest and march. 
This is the accurate description of what took place in Huntsville. 
I don't care what you heard on "the news" or what you read on Facebook or Twitter. That's what happened. 
Following a peaceful protest downtown — for which the NAACP obtained a permit, because it planned to block traffic — dozens of protesters, gathered to speak out about police brutality of black citizens in the aftermath of the murder of George Floyd, began to march around the downtown area. 
This is their right. It is guaranteed by the U.S. constitution. 
Contrary to popular belief, and according to legal guidance posted by the American Civil Liberties Union, you do NOT need a permit to peacefully assemble. In fact, it is against the law for anyone — or any law enforcement agency — to prevent you from peacefully assembling in response to a breaking news event.  
And yet, that's exactly what happened in Huntsville. 
Huntsville Police, the Madison County Sheriff's Department and — for some reason that no one could immediately explain — the Alabama State Troopers began firing tear gas and rubber bullets at people who were peacefully marching. 
In attempting to explain why such actions occurred, Lt. Michael Johnson of HPD essentially admitted that officers acted improperly. 
He told TV station WHNT-19 that officers attempted to clear the area by telling the lawfully gathered crowd to disperse. When the crowd instead decided to exercise its right to assemble, Johnson said, officers began using force, including firing the rubber bullets at innocent men, women and children and spraying the crowd with pepper spray and tear gas. 
(Just a quick little FYI: Tear gas has been deemed a chemical agent and the Geneva Convention specifically bans its use in war. But it's still legal for police departments to toss into peaceful crowds.)
Johnson said officers used force because they weren't "going to roll the dice" and take a chance that the crowd could become hostile. 
Which — and while I'm no attorney, I feel comfortable going out on this limb — is not how the law works. You can't impose force because you believe someone might break the law. Particularly when there is no evidence of that. 
And how do we know there is no evidence of it? 
Because Johnson just kept on talking during that interview, an interview led by WHNT's Jerry Hayes, who was — and I'll put this kindly — very police-friendly. As Hayes praised the police response and told everyone that the cops really had no choice but to clear the area by gassing children, Johnson explained just how well it had all gone. 
No officers were injured, Johnson said. No property was damaged, he said. They even had single-digit arrests/detainments, he said. 
So, again, law enforcement fired rubber bullets at peacefully assembled men, women and children who didn't damage property, didn't assault police officers and had every right to march on and alongside a public street. 
It's not hard to understand why people are marching against police abuse. 
Democratic state Rep. Anthony Daniels, who represents the Huntsville area and who spoke earlier in the evening at the NAACP-organized event, compared the actions and the optics of the police attacking citizens to "Bloody Sunday" in Selma. On that day in 1965, Alabama State Troopers attacked a group of peaceful marchers because the marchers refused to disperse, and instead continued their march out of Selma towards Montgomery.
"I want someone to explain to me what the state troopers were doing at a peaceful event," Daniels said. "What happened was a disgrace. That was a peaceful protest. Those people were following the laws and were not out of line."
The same cannot be said for the officers. 
There are a number of videos of cops from various agencies firing tear gas canisters at people who are posing no threat, and in most cases are backing away from the officers, and randomly spraying down groups of people with pepper spray for no discernable reason. In one video that was viewed several hundred thousand times by late Wednesday evening, an HPD officer exits his patrol car, pepper spray in hand, and just starts strolling along, periodically dousing terrified people with the spray. 
It was disgraceful. It was ignorant. It was, most of all, simply wrong. 
There has been a lot of condemnation over the last few days of violent protests and criminal acts. And rightfully so. While many people understand and can empathize with the anger that lies beneath these protests, the majority doesn't want to watch cities burn. 
I hope the same people who condemned those acts will also speak out against the violence committed by law enforcement in Huntsville on Wednesday.
Print this piece