State lawmakers consider options as health coverage for 84,000 kids remains in limbo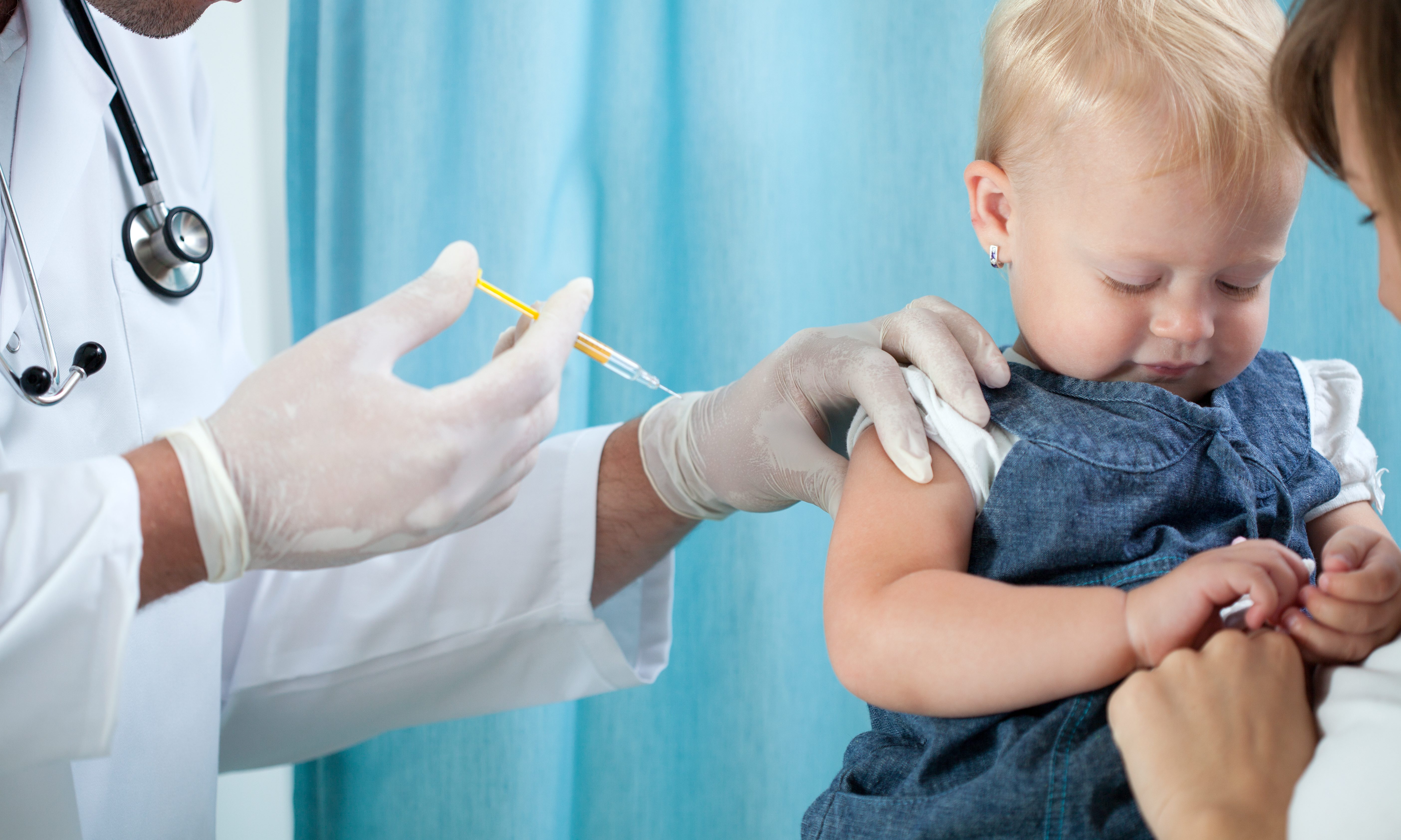 By Chip Brownlee
Alabama Political Reporter
The families of more than 84,000 children covered by Alabama's "ALL Kids" program will face serious uncertainty about the future of their health care right after Christmas if Congress doesn't act soon on funding for the Children's Health Insurance Program.
With deadlines for funding looming, Alabama lawmakers are considering their options for how the state could deal with the end of federal funding for the state's two CHIP programs, which, combined, provide health insurance for nearly 160,000 children statewide.
Alabama will begin sending out disenrollment letters to those ALL Kids families beginning the day after Christmas, notifying them that their coverage will be canceled as soon as Feb. 1 if no funding agreement between Democrats and Republicans is reached in Washington.
The cancelation of ALL Kids would leave more than 84,000 kids without health coverage, and no more federal funding for the separate Medicaid component of Alabama's CHIP program, which provides 75,000 children with coverage, will put additional strain on the state's budget.
"Devastating"
The end of the ALL Kids program in Alabama will come after months of back and forth over funding, with lawmakers in Washington failing so far to reach an agreement to extend the program. But as last-minute negotiations continue, it's past crunch time for states that are beginning to run out of money — including Alabama.
"I am very stressed," said Cathy Caldwell, the Alabama Department of Public Health CHIP director. "That is absolutely my main focus — the realization of how devastating this will be to families, to get a letter a few days after Christmas telling them that their children's health insurance will end Feb. 1. It's awful."
Beginning in January, the state will freeze the program to new enrollees, according to an announcement from the Alabama Department of Public Health. New applicants will be screened for Medicaid eligibility or directed to the federal healthcare exchange.
Congress in September failed to reauthorize the program for the 2018 Fiscal Year, but most states had enough funding left over from two-year allotments to continue their CHIP programs through December but that funding is beginning to run out in states across the country. California, Texas, Florida and 13 other states are expected to run out of money by January.
Alabama has enough money left of its estimated $280 million in federal CHIP funding to run the ALL Kids program and the separate Medicaid CHIP component through January, but it's one of 21 states whose funding will be exhausted by February or March. That's forcing the state to cancel coverage through the ALL Kids program.
Most lawmakers in Montgomery are still hoping Congress will step in at the last minute to continue funding for the program, but some, including members of leadership in both chambers of the Alabama Legislature, are beginning to get frustrated as the state is forced to prepare for what could be a two-fold crisis: Either the state will be in fiscal turmoil or tens of thousands of children will lose health coverage.
"I think it's devastating for kids all over the country that are under this program," said Rep. Steve Clouse, R-Ozark, chair of the Alabama House Ways and Means General Fund Committee. "It's just frustrating for me because everyone I've talked to in Washington … seems to be for it, but they can't pass it. It's just very frustrating."
The Medicaid Component and Increasing State Costs
Aside from ALL Kids, another component of CHIP provides an additional 75,000 children with health insurance and is run as part of the Medicaid system, with children from families at or below 146 percent of the poverty level receiving coverage. Those children will still be covered based on existing Medicaid eligibility requirements, but the state will have to pump more money into the agency in order to receive the typical match provided as part of the existing federal funding mechanism.
Federal CHIP funding has covered 100 percent of the cost for both the Medicaid component of CHIP and ALL Kids for the past two years under changes from the Affordable Care Act. But federal funding does not cover all of the state's general Medicaid costs.
If the funding isn't continued, the state will be forced to pony up about 20 percent of the cost for the Medicaid component to make up for the loss in federal funding. That increase in spending could amount to an additional $40 million coming out of the state's already-strained General Fund. The rest will be covered by federal match.
"If we had to do that all of the sudden, it's really going to cause us a problem in the General Fund for what we're going to be debating starting here in January," Clouse said. "If we're going to have to pay that amount, then we have some real issues all across the board."
Clouse and other House leaders kept a $90 million unspent reserve in last year's General Fund, anticipating a tougher fiscal situation next year, and it looks like they were right. The Legislature was uncertain about what changes could be in store for Medicaid under the Trump administration, but now it looks like the issues will lie largely with CHIP and Congress' unwillingness to act.
"I'm really getting frustrated by it. This has been going on now for about seven or eight months. When we were debating the budget on the floor of the [State] House back in March, this is what I was telling everybody," Clouse said. "The reason we had to put some money back was because of these unknowns."
Even if Medicaid is Covered, What About ALL Kids?
Even if the state comes up with enough money to pay for those who are eligible for the Medicaid component of CHIP, the ALL Kids program will still disappear if Congress doesn't reach a deal and the state doesn't come up with a separate plan for those families.
If state lawmakers wanted to continue the ALL Kids program, state funding would have to cover 100 percent of the cost or the state's Medicaid eligibility requirements would need to be expanded to cover children and pregnant mothers previously included under the ALL Kids program. ALL Kids currently provides insurance coverage for uninsured children of families with incomes ranging from the Medicaid limit cap (146 percent of the federal poverty level, $2,485 monthly income for a family of three) up to 312 percent of the federal poverty level.
If lawmakers did want to cover ALL Kids enrollees, adjusting the Medicaid eligibility requirements so ALL Kids families could enroll under Medicaid would lessen the financial burden on the state. If the state tried to cover ALL Kids outright, the costs would exceed $200 million a year — straight from the cash-strapped General Fund.
But if the state enabled those enrollees to transition to Medicaid, most of the money would be covered by the state's 80 percent/20 percent federal funding match, and the state would only have to pay another $40 million to $45 million for the ALL Kids families — an estimated $80 million to $85 million in total between the two components.
Sen. Cam Ward, R-Alabaster, said he hopes Congress renews funding for the program but if it doesn't, he hopes the state will find a way to step in — for both those covered under the ALL Kids program and the Medicaid CHIP component.
"We need to step up," Ward said. It would be difficult to come up with the money to pay for the programs, but the financial burden on families and the health risks to children without health insurance is just too great, he said.
"The risk of them getting kicked off of insurance in the middle of winter and spring would be devastating to a lot of families in Alabama," Ward said.
CHIP and Alabama
CHIP, which provides comprehensive health insurance to those enrolled, has been one of the most effective health care programs in the state and has largely avoided any major problems that have plagued other state-run programs like Medicaid. Alabama became the first state in the Union to implement the program in 1998 under President Bill Clinton.
"A lot of people think we are only No. 1 in football, but we were No. 1 in the CHIP program way before other states became heavily involved in it," said State Sen. Gerald Dial, R-Lineville, a member of the State Senate Health Committee who was involved with the implementation of the CHIP program in Alabama.
Before the program went into effect, between 15–20 percent of children in the state were without health insurance — more than 168,600 children in 1997. But since the program started, the number of uninsured has dropped to around 2.4 percent.
"That is incredible," Caldwell said. "Even compared to nationwide, that is an incredible rate. Children who have health insurance are much more able to get the medical care that they need in order to stay healthy."
The ALL Kids program provides inpatient and outpatient care, regular checkups, immunizations, physician services, mental health, dental and vision with a monthly premium and co-pays.
Dial said he is disappointed but believes Congress will be forced to act to get renewed funding for CHIP.
"When they come home, they're going to beating themselves on the chest about tax reform, and people are going to say that's great and wonderful, but what about the CHIP program," Dial said. "They're going to back knowing they have to fix that."
When they do act, he said he hopes funding will be retroactive in order to pay back some lost funding to states. If Congress doesn't get it done in time, Dial said he hopes his colleagues in the State Legislature will act to shore up the program for a few months until Congress can renew funding. Among other things, he says lawmakers should look at adjusting the eligibility threshold.
"We will address that early on," Dial said. "We will begin to look at that early because that's just a program we cannot afford to let slide. … We can afford a lot of things but we can't afford to run out of money for our kids. I think we'll make some adjustments."
Ward said the Legislature should look at other areas to make saving in order to cover the costs of the CHIP program.
"The rising costs of Medicaid has been the main concern, and I think they're going to ask for pretty much level funding this time," Ward said. "With us pulling out of the regional care organizations, I think there may be some money we could use for that."
But What's the Likelihood?
Congressional Republicans under the leadership of House Speaker Paul Ryan, R-Wisconsin, released a spending bill last week that would fund CHIP for five years but would pay for it with cuts to other programs including Medicare and an Obamacare prevention fund that Democrats are unwilling to make. The House had previously passed CHIP funding legislation in November, but the Senate has not yet taken up the bill.
"Legislation extending government funding – including full funding for CHIP – is currently in the House Rules Committee and should be voted on this week," said Emily Taylor, press secretary for Rep. Martha Roby, R-Alabama. "CHIP funds Alabama's ALL Kids program, which many families depend on for health care. Rep. Roby supports funding CHIP and is confident an agreement can be reached soon."
Meanwhile, U.S. Senate Majority Whip John Cornyn said Friday that the Senate would pass a long-term CHIP funding bill sometime this week.
Sen.-elect Doug Jones made CHIP a central tenant of his Senate campaign, promising to vote for renewed funding. He said Tuesday that it's time for political leaders to "do what's right and extend funding."
"Funding for the Children's Health Insurance Program has reached a crisis level and my future colleagues must stop playing political football with the health care of our children and act now to ensure Alabama's most vulnerable do not begin losing coverage," Jones said. "It is absolutely unacceptable for partisan fighting to delay renewing funding for CHIP."
Clouse, who oversees the drafting of the General Fund Budget, said he doesn't believe the state can afford to cover those currently insured by ALL Kids and the program will almost assuredly be shut down if Congress doesn't come through.
With mounting strain on the General Fund — from increasing Medicaid costs to court-ordered changes to prison mental health services, the $90 million reserve from last year will already be in heavy demand. The Legislature easily passed the General Fund last year with little controversy thanks in large part to a $105 million settlement with BP over the 2011 Deepwater Horizon oil spill.
That $105 million boost will be gone this year. And with only gradual tax revenue increases year-over-year, it will be hard to find money to pay for the CHIP costs.
"If they don't extend the [ALL Kids] program, they'll be off," Clouse said. "Unless someone comes up with a significant amount of money, I don't see how we could fund it."

House passes General Fund Budget
By Brandon Moseley
Alabama Political Reporter
The Alabama House of Representatives passed the state General Fund Budget on Tuesday.
The General Fund Budget for the 2019 fiscal year is Senate Bill 178. It is sponsored by Sen. Trip Pittman, R-Montrose. State Rep. Steve Clouse, R-Ozark, carried the budget on the House floor. Clouse chairs the House Ways and Means General Fund Committee.
Clouse said, "Last year we monetized the BP settlement money and held over $97 million to this year."
Clouse said that the state is still trying to come up with a solution to the federal lawsuit over the state prisons. The Governor's Office has made some progress after she took over from Gov. Robert Bentley. The supplemental we just passed added $30 million to prisons.
The budget adds $50 million to the Department of Corrections.
Clouse said that the budget increased the money for prisons by $55,680,000 and includes $4.8 million to buy the privately-owned prison facility in Perry County.
Clouse said that the budget raises funding for the judicial system and raises the appropriation for the Forensic Sciences to $11.7 million.
The House passed a committee substitute so the Senate is either going to have to concur with the changes made by the House or a conference committee will have to be appointed. Clouse told reporters that he hoped that it did not have to go to conference.
Clouse said that the budget had added $860,000 to hire more Juvenile Probation Officers. After talking to officials with the court system that was cut in half in the amendment. The amendment also includes some wording the arbiters in the court lawsuit think we need.
The state General Fund Budget, SB178, passed 98-1.
Both budgets have now passed the Alabama House of Representatives.
The 2019 fiscal year begins on Oct. 1, 2018.
In addition to the SGF, the House also passed a supplemental appropriation for the current 2018 budget year. SB175 is also sponsored by Pittman and was carried by Clouse on the floor of the House.
SB175 includes $30 million in additional 2018 money for the Department of Corrections. The Departmental Emergency Fund, the Examiners of Public Accounts, the Insurance Department and Forensic Sciences received additional money.
Clouse said, "We knew dealing with the federal lawsuit was going to be expensive. We are adding $80 million to the Department of Corrections."
State Representative Johnny Mack Morrow, R-Red Bay, said that state Department of Forensics was cut from $14 million to $9 million. "Why are we adding money for DA and courts if we don't have money for forensics to provide evidence? if there is any agency in law enforcement or the court system that should be funded it is Forensics."
The supplemental 2018 appropriation passed 80 to 1.
The House also passed SB203. It was sponsored by Pittman and was carried in the House by State Rep. Ken Johnson, R-Moulton. It raises securities and registration fees for agents and investment advisors. It increases the filing fees for certain management investment companies. Johnson said that those fees had not been adjusted since 2009.
The House also passed SB176, which is an annual appropriation for the Coalition Against Domestic Violence. The bill requires that the agency have an operations plan, audited financial statement, and quarterly and end of year reports. SB176 is sponsored by Pittman and was carried on the House floor by State Rep. Elaine Beech, D-Chatham.
The House passed Senate Bill 185 which gives state employees a cost of living increase in the 2019 budget beginning on October 1. It was sponsored by Sen. Clyde Chambliss, R-Prattville and was being carried on the House floor by state Rep. Dimitri Polizos, R-Montgomery.
Polizos said that this was the first raise for non-education state employees in nine years. It is a 3 percent raise.
SB185 passed 101-0.
Senate Bill 215 gives retired state employees a one time bonus check. SB215 is sponsored by Senator Gerald Dial, R-Lineville, and was carried on the House floor by state Rep. Kerry Rich, R-Guntersville.
Rich said that retired employees will get a bonus $1  for every month that they worked for the state. For employees who retired with 25 years of service that will be a $300 one time bonus. A 20-year retiree would get $240 and a 35-year employee would get $420.
SB215 passed the House 87-0.
The House passed Senate Bill 231, which is the appropriation bill increase amount to the Emergency Forest Fire and Insect and Disease Fund. SB231 is sponsored by Sen. Steve Livingston, R-Scottsboro, and was carried on the House floor by state Rep. Kyle South, R-Fayette.
State Rep. Elaine Beech, D-Chathom, said, "Thank you for bringing this bill my district is full of trees and you never know when a forest fire will hit.
SB231 passed 87-2.
The state of Alabama is unique among the states in that most of the money is earmarked for specific purposes allowing the Legislature little year-to-year flexibility in moving funds around.
The SGF includes appropriations for the Alabama Medicaid Agency, the courts, the Alabama Law Enforcement Agency, the Alabama Department of Corrections, mental health, and most state agencies that are no education related. The Alabama Department of Transportation gets their funding mostly from state fuel taxes.
The Legislature also gives ALEA a portion of the gas taxes. K-12 education, the two year college system, and all the universities get their state support from the education trust fund (ETF) budget. There are also billions of dollars in revenue that are earmarked for a variety of purposes that does not show up in the SGF or ETF budgets.
Examples of that include the Public Service Commission, which collects utility taxes from the industries that it regulates. The PSC is supported entirely by its own revenue streams and contributes $13 million to the SGF. The Secretary of State's Office is entirely funded by its corporate filing and other fees and gets no SGF appropriation.
Clouse warned reporters that part of the reason this budget had so much money was due to the BP oil spill settlement that provided money for the 2018 budget and $97 million for the 2019 budget. Clouse said they elected to make a $13 million repayment to the Alabama Trust fund that was not due until 2020 but that is all that was held over for 2020.
Clouse predicted that the Legislature will have to make some hard decisions about revenue in next year's session.