Unlike Roy Moore, I'm not dreaming of a "white" Christmas.

By Joey Kennedy
Alabama Political Reporter
Ah, the Christmas column.
Alabama residents love to light up their homes, many elaborately, often with yard ornaments synced to Christmas carols.
In our drive-arounds, my wife, Veronica, and I love to pass those Nativity scenes that have Mary, Joseph, the baby Jesus, various farm animals, the three wise men and, of course, Santa Claus.
A former colleague who covered outdoors for the newspaper I worked for told me a number of years ago that he was on a December hunting trip in central Pennsylvania. His hunting party drove by a mobile home in a rural community that was lit with seemingly thousands of lights and featured all sorts of Christmas yard displays.
He told his companions that it looked like an Alabama display. My colleague stopped, knocked on the door, and sure enough the mobile home was occupied by Alabama transplants.
Somebody once told me that in Pennsylvania, the area between Pittsburgh and Philadelphia was really just Alabama.
We've already received our big gift for Christmas – Democrat Doug Jones being elected to the U.S. Senate by defeating disgraced former Alabama Chief Justice Roy Moore, the Republican accused of child molestation and fondling teenaged girls while he was in his 30s.
Moore was never able to credibly refute the clearly credible accusations, but even so, the election was close.
The narrow victory – about 21,000 votes – is mainly due to an impressive turnout of African-American voters, and particularly black women.
Score one for Alabama.
Moore, always the Grinch, has refused to concede the race and is, instead, using outrageous claims of voter fraud to do what he does best – raise money from naïve people who fall for his tent-revival, fundamentalist Evangelicalism that denies Jesus' command to love your neighbor. Moore hates just about anybody who isn't white or girls in their mid to late teens.
For its part, the hypocritical, Republican-controlled U.S. Senate refused to seat Jones before it took its historic, steal-from-the-poor-and-give-to-the-rich tax vote this week.
In 2010, before the historic vote on the Affordable Care Act, Democrats delayed they vote so they could seat a new Republican senator just elected so he could have his say on Obamacare.
Merry Christmas, America. Deck the Halls with bows of folly.
Still, there is much to celebrate in Jones' victory. And Jones' triumph, along with other Democratic Party victories in other parts of the nation this fall, should send Republicans a loud message: Next year's vote could throw many of the Republican tax-scammers out.
Midterm elections in 2018 could flip the Senate or House or both, and then, perhaps, a more sane Congress can undo this terrible budget-bleeding tax plan that adds at least $1.5 trillion to the deficit. This, passed by the party that, while Barack Obama was president, claimed to be deficit hawks and blamed Obama for the nation's growing debt.
Also, a different Congress could give Republican President Donald Trump even more grief, and that's always good for Twitter.
OK, that's just a Christmas wish.
Too, Trump could get an even greater Christmas (or New Year's) surprise from the special prosecutor concerning his love of all things Russian
OK, that's also a Christmas wish.
At no time during my many years of covering politics, under Republicans and Democrats, has our nation's future seemed so grim.
But, then, I don't want to be the Santa who puts coal and ashes in your stocking just before Christmas.
Remember the reason for the season. Remember, unlike that brand of Christianity preached by Roy Moore and his followers, to love your neighbor – your white neighbor, your black neighbor, your LGBTQ neighbor, your immigrant neighbor, your Hispanic neighbor, your Muslim neighbor. All your neighbors. All of them.
They'll usually love you right back; diversity makes us a stronger nation and state, and if you disagree, you might ought do a self-examination of your beliefs.
Merry Christmas, Alabama. And may all your Christmases be bright.
Joey Kennedy, a Pulitzer Prize winner, writes a column every week for Alabama Political Reporter. Email: [email protected]
Print this piece
Opinion | What happened in Huntsville Wednesday night was disgraceful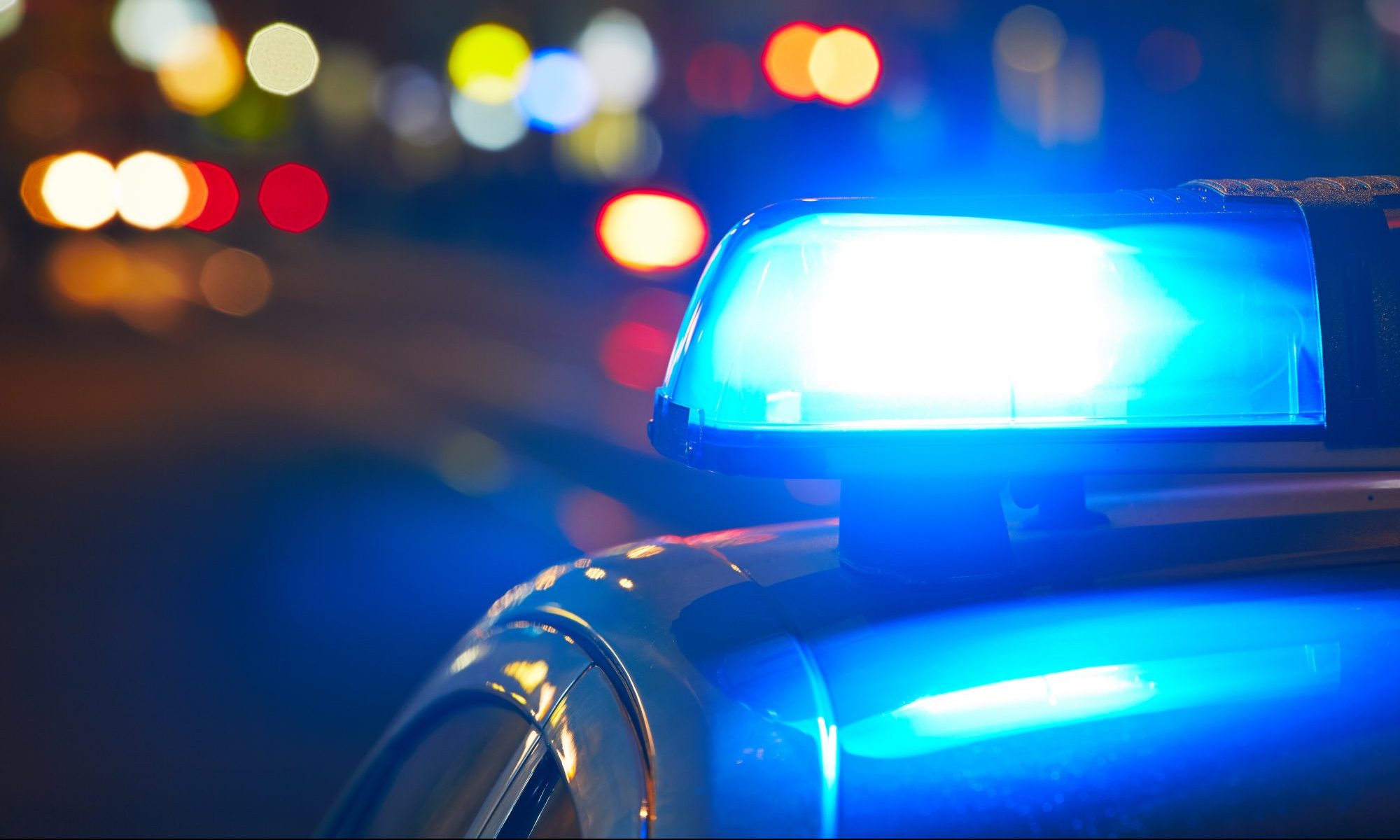 Law enforcement officers in Huntsville assaulted dozens of people Wednesday night following a peaceful protest and march. 
This is the accurate description of what took place in Huntsville. 
I don't care what you heard on "the news" or what you read on Facebook or Twitter. That's what happened. 
Following a peaceful protest downtown — for which the NAACP obtained a permit, because it planned to block traffic — dozens of protesters, gathered to speak out about police brutality of black citizens in the aftermath of the murder of George Floyd, began to march around the downtown area. 
This is their right. It is guaranteed by the U.S. constitution. 
Contrary to popular belief, and according to legal guidance posted by the American Civil Liberties Union, you do NOT need a permit to peacefully assemble. In fact, it is against the law for anyone — or any law enforcement agency — to prevent you from peacefully assembling in response to a breaking news event.  
And yet, that's exactly what happened in Huntsville. 
Huntsville Police, the Madison County Sheriff's Department and — for some reason that no one could immediately explain — the Alabama State Troopers began firing tear gas and rubber bullets at people who were peacefully marching. 
In attempting to explain why such actions occurred, Lt. Michael Johnson of HPD essentially admitted that officers acted improperly. 
He told TV station WHNT-19 that officers attempted to clear the area by telling the lawfully gathered crowd to disperse. When the crowd instead decided to exercise its right to assemble, Johnson said, officers began using force, including firing the rubber bullets at innocent men, women and children and spraying the crowd with pepper spray and tear gas. 
(Just a quick little FYI: Tear gas has been deemed a chemical agent and the Geneva Convention specifically bans its use in war. But it's still legal for police departments to toss into peaceful crowds.)
Johnson said officers used force because they weren't "going to roll the dice" and take a chance that the crowd could become hostile. 
Which — and while I'm no attorney, I feel comfortable going out on this limb — is not how the law works. You can't impose force because you believe someone might break the law. Particularly when there is no evidence of that. 
And how do we know there is no evidence of it? 
Because Johnson just kept on talking during that interview, an interview led by WHNT's Jerry Hayes, who was — and I'll put this kindly — very police-friendly. As Hayes praised the police response and told everyone that the cops really had no choice but to clear the area by gassing children, Johnson explained just how well it had all gone. 
No officers were injured, Johnson said. No property was damaged, he said. They even had single-digit arrests/detainments, he said. 
So, again, law enforcement fired rubber bullets at peacefully assembled men, women and children who didn't damage property, didn't assault police officers and had every right to march on and alongside a public street. 
It's not hard to understand why people are marching against police abuse. 
Democratic state Rep. Anthony Daniels, who represents the Huntsville area and who spoke earlier in the evening at the NAACP-organized event, compared the actions and the optics of the police attacking citizens to "Bloody Sunday" in Selma. On that day in 1965, Alabama State Troopers attacked a group of peaceful marchers because the marchers refused to disperse, and instead continued their march out of Selma towards Montgomery.
"I want someone to explain to me what the state troopers were doing at a peaceful event," Daniels said. "What happened was a disgrace. That was a peaceful protest. Those people were following the laws and were not out of line."
The same cannot be said for the officers. 
There are a number of videos of cops from various agencies firing tear gas canisters at people who are posing no threat, and in most cases are backing away from the officers, and randomly spraying down groups of people with pepper spray for no discernable reason. In one video that was viewed several hundred thousand times by late Wednesday evening, an HPD officer exits his patrol car, pepper spray in hand, and just starts strolling along, periodically dousing terrified people with the spray. 
It was disgraceful. It was ignorant. It was, most of all, simply wrong. 
There has been a lot of condemnation over the last few days of violent protests and criminal acts. And rightfully so. While many people understand and can empathize with the anger that lies beneath these protests, the majority doesn't want to watch cities burn. 
I hope the same people who condemned those acts will also speak out against the violence committed by law enforcement in Huntsville on Wednesday.
Print this piece